More Messages:
1
2
3
4
5
6
7
8
9
10
11
12
13
14
15
16
17
18
19
20
21
>>

Lew's SuperDuty Series Casting Rod - NEW IN RODS - February 19, 2021
SuperDuty rods are constructed on premium HM60 graphite blanks with raw graphite finish. The charcoal colored Winn Dri-Tac handles on each rod; bass fishing models will feature a full handle, and the multi- species rods will feature spilt Winn® grips and full foregrips; all with Lew's Soft Touch skeletal reel seats. Along with the advanced grip and handles, Super Duty rods will feature the patented Lew's No Foul hook keeper.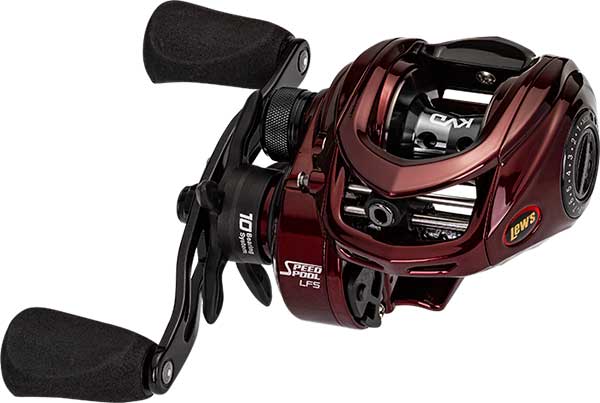 Lew's KVD LFS Series Baitcast Reel - NEW IN REELS - February 19, 2021
Built with exacting specifications, the new KVD Series reels will give anglers the ability to make long casts, feel what the lure is doing with their smooth retrieves, have the power to handle the biggest bites, and durability to last for years. The KVD Series feature all aluminum frames, strong drags and will be priced so that every angler will be able to fish with the same product the most accomplished professional angler in the world uses every day.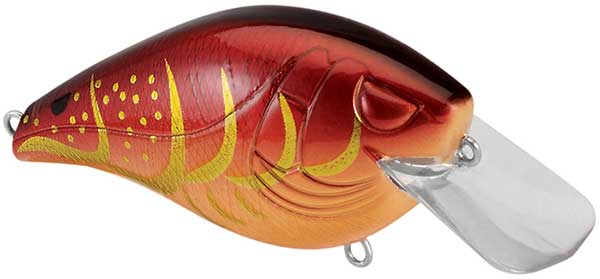 Spro Hunter 65 SB - NEW IN HARD BAITS - February 19, 2021
Spro Hunter 65 SB brings the versatile square bill bait into play. Its erratic hunting action and loud knocking sound gets the bass's attention, making this bait a must-have for any bass angler. Armed with sharp #4 Gamakatsu treble hooks, you will be able to count on solid hook-sets to winch bass out of the heavy cover. With a dive curve of 3'-5' ft, this is the bait to fish over rocks and timber. We added all colors.




Spro Zero Minnow 130 - NEW IN HARD BAITS - February 19, 2021
The Zero Minnow 130 is one of those baits that work anywhere you fish. The versatility of a minnow style wake bait makes it one of the most deadly types of baits. Fished in early spring, or the dog days of summer, wake baits are hard to beat. With a diving depth of 0-1 feet, these baits can be used in several different ways to entice bass to attack. With its loud knocking sound and #4 Gamakatsu treble hooks, the Zero Minnow 130 is a game-changer in wake baits.




Spro E Pop 80 - NEW IN HARD BAITS - February 19, 2021
The E Pop 80 has a loud popping action and knocking sound - calling in fish from a distance. The bait is designed to cast easily and can be walked back to the boat, creating life-like action that bass can't resist. Paired with Gamakatsu's #4 treble hook on the front and a #4 Gamakatsu feather treble on the back, you are sure to hook up when an aggressive bass blows up your bait. We added all colors.




Spro Power Split Rings - NEW IN TERMINAL TACKLE - February 19, 2021
Strong heavy-duty split rings now available in nickel silver black.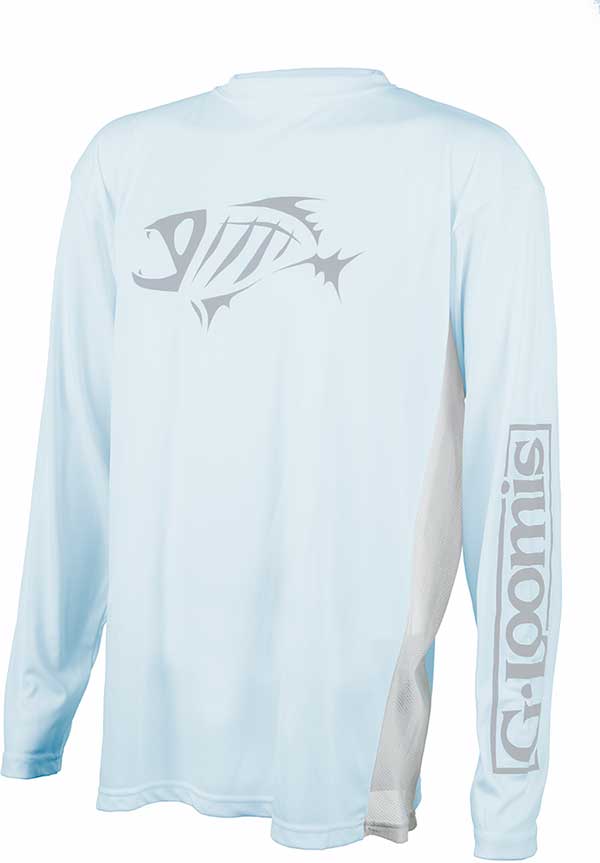 G.Loomis Technical Long Sleeve Tee Shirt - SELECT COLORS ONLY $14.99 - February 19, 2021
The G.Loomis Technical Long Sleeve Tee Shirt made with 100% performance Polyester, helping deliver a lightweight and extremely comfortable fit. The iconic Skeleton Fish logo is featured as a center chest hit as well as on the back neck, in addition to the G.Loomis block logo on the wearer's left sleeve via screen-print. Select colors are on sale for only $14.99 for a limited time. That's 63% off!




Megabass Vision 110+1 - BACK IN STOCK - February 19, 2021
The Megabass Vision 110 plus 1 is a mid- range jerkbait designed to increase the depth of the original 110 by up to 3 feet. The 110 plus 1's medium bill is crafted to eliminate the traditional issues of high water-resistance, fatigue, and deadened darting-action often associated with long- bill minnows, while at the same time preserving the legendary action of the original 110. Color GP Stain Reaction OB is back in stock!




Favorite Fishing Big Sexy Casting Rod - NOW AVAILABLE - February 19, 2021
Big Sexy sparkles on the bottom with a super enforced Kevlar wrap base and a circular graphite cloth upper. You have it all in one rod! Sexy, strength, and action! Designed for the big horsing, speed bass fishing we all love to do.




Picasso Shock Blade Pro - NEW IN JIGS - February 19, 2021
Developed in collaboration with MLF/BPT pro Aaron Martens, the Shock Blade Pro brings expanded features and functionality to the Picasso Shock Blade lineup. It features a "Speed Blade" for rapid vibration which creates a fast and erratic darting action that will trigger a strike even when the fish are not aggressively feeding. Its neutral balance combined with the protected blade attachment and "V" shaped head allows the Shock Blade Pro to cut through grass and deflect off any bottom structure.




Missile Baits Quiver - NEW COLORS - February 19, 2021
The Quiver is a straight worm that is designed specifically for the Neko rig and the Tokyo rig. The super soft, ribbed body has a blunted head on the front for inserting Neko weights and sturdy rigging on the Tokyo rig. The back of the Quiver has a thin beaver like tail that quivers. We added all six new colors Bruised Plum, Fried Melon, Hillbilly Magic, Orange Green Pumpkin Core, Redbug Candy, and Watermelon Red Core to offer their entire selection.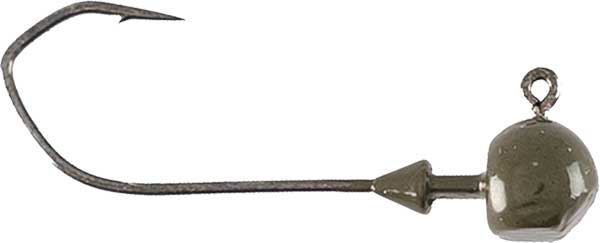 Missile Baits NedBall Head Jighead - NEW IN JIGHEADS - February 19, 2021
The Missile Baits NedBall Head Jighead is a different take on heads for Ned rig fishing, especially with the Ned Bomb. This versatile jig head lets you switch up your style with ease! The NedBall features a round head that is designed to be highly balanced for ultimate control. This jig is great for getting through hard cover to entice the larger predators hiding beneath! Switch up your style with the Missile Baits NedBall Head Jigheads!




Missile Baits Ned Bomb - MORE COLORS - February 19, 2021
The Ned Bomb utilizes the ribs and thin beaver shaped tail to give anglers something they don't have in a Ned bait – a bait that has subtle action even at rest. They made it float as much as they could to draw the strikes! Colors Fried Melon and Hillbilly Magic have been added to offer all colors!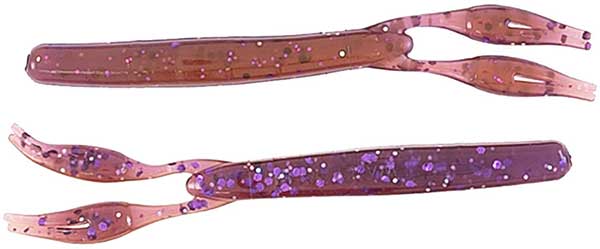 Missile Baits Drop Craw - MORE COLORS - February 19, 2021
This is the first crawfish shaped bait on the market, specifically designed for a drop shot! The 3" Drop Craw can be Texas rigged or nose hooked on the tail end or head end. No bass has seen a bait like this on a drop shot. The flopping claws will move at the slightest twitch of the rod. Colors Dill Pickle, Fisholicious, PB&J, Straight Black, and Sunfish IPA are now available.




Missile Baits D Bomb - MORE COLORS - February 18, 2021
D Bomb is a bulky creature bait with a unique ribbed body that displaces lots of water resulting in a straight fall. The tails sail when left connected or flap wildly when separated. The body is thinner where the hook comes out for easy hook sets but has a thicker head so the bait stays on the hook. Colors Black Neon and Hillbilly Magic are now available as part of the full color selection.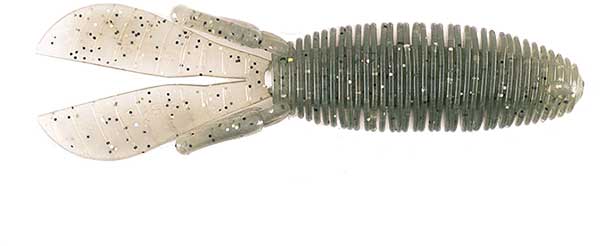 Missile Baits Baby D Bomb - MORE COLORS - February 18, 2021
The Baby D Bomb is the smaller offspring to the extremely popular D Bomb. The 3.65" Baby D has a smaller, yet bulky, profile to flip and pitch but it also has finesse applications. When Texas rigging, the bait has a thinner ribbed body that can still accommodate a 3/0 flipping hook. It also can be rigged on a shaky head or drop shot. We've added olors Ballistic Bruiser and Hillbilly Magic to continue to offer the full selection of colors.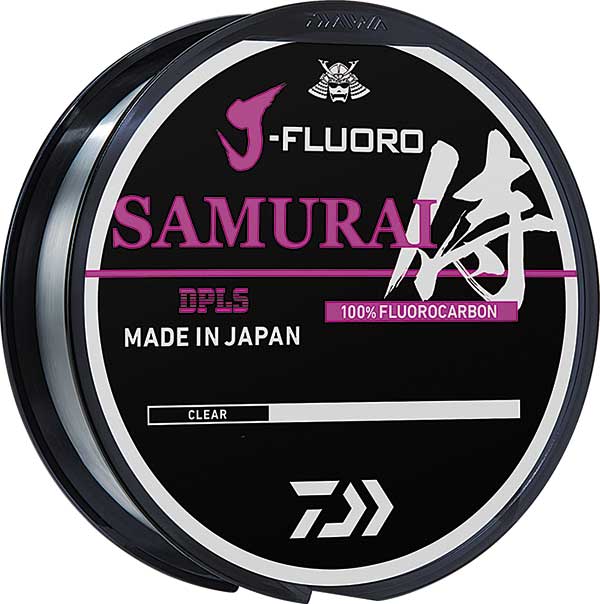 Daiwa J-Fluoro Samurai Fluorocarbon Line - NEW IN FISHING LINE - February 18, 2021
In a class all its own, Daiwa's new J-Fluoro Samurai high-end fluorocarbon mainline brings invisibility and high performance to anglers of all walks. The made in Japan line is designed and manufactured to bring a new level of fishability to all, offering a multitude of sizes with varying levels of stretch and stiffness and super small diameter.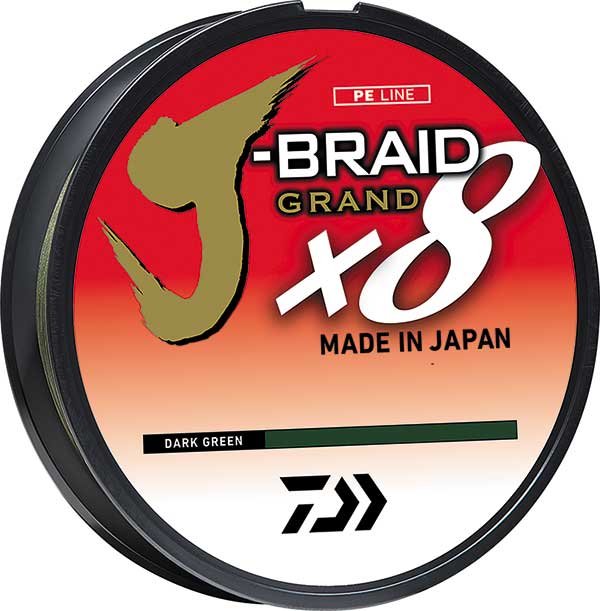 Daiwa J-Braid X8 Grand Braided Line - NEW IN FISHING LINE - February 18, 2021
J-BRAID x8 GRAND, the Ultimate Braid in Daiwa's J-Braid Family. Strong and resistant to abrasion, yet well-bodied enough to lay smoothly on the spool. J-Braid x8 GRAND line is a complete line up of high quality 8 carrier braid made of the finest materials from Japan. J-BRAID x8 GRAND is spun with Izanas, a state-of-the-art new material. These 8 carriers are supple yet with Izanas they're 4 times as abrasion resistant as a typically tougher 4 carrier.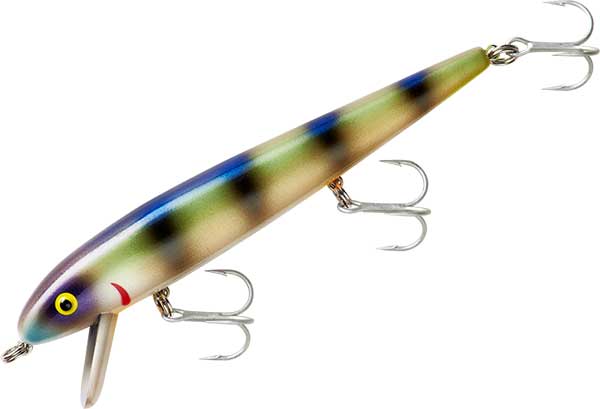 Cotton Cordell Red-Fin - MORE COLORS - February 18, 2021
Nothing wakes on top like a Cotton Cordell Red-Fin. It's a no-brainer for striped bass and big largemouth, but is also an effective lure when trolled or worked with a slow "twitch-twitch-pause" retrieve. Colors Black Chrome Ayu, Bone Appetit, Chrome Herring, and Pale Perch have been added to offer their full selection.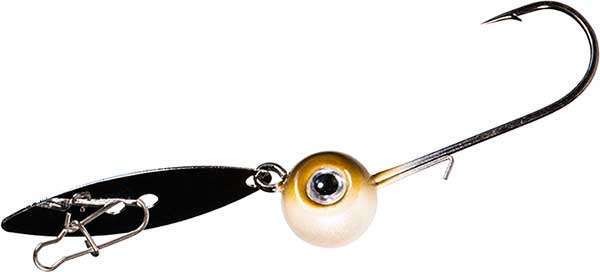 Z-Man ChatterBait WillowVibe - NEW IN JIGS - February 5, 2021
Designed by ChatterBait originators Ronnie and Ron Davis, Z-Man's ChatterBait WillowVibe links a hardened, stainless steel willow leaf shaped blade with an aspirin-shaped jighead, for an intense, rapid-fire vibration that is ideal for targeting schooling fish. Jighead sports lifelike 3D eyes, a super-sharp 2/0 black nickel hook and a wire keeper for pinning soft plastic trailers tightly in place.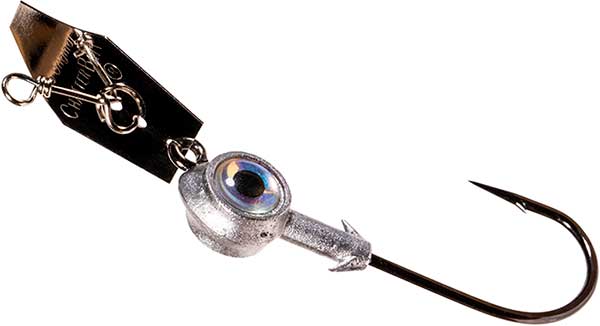 Z-Man Eye Strike Chatterbait - NEW IN JIGS - February 5, 2021
Ideally suited for pairing with a DieZel MinnowZ, RaZor ShadZ, StreakZ or other paddle- or straight-tail bait, the EyeStrike ChatterBait marries a distinctive hexagonal ChatterBlade with an ultra-attractive EyeStrike Redfish Eye jighead using Z-Man's patented and proven direct head-to-blade connection. The stainless steel blade vibrates vividly on all retrieve speeds, activating the jig and matching softbait with the proven, seductive ChatterBait motion.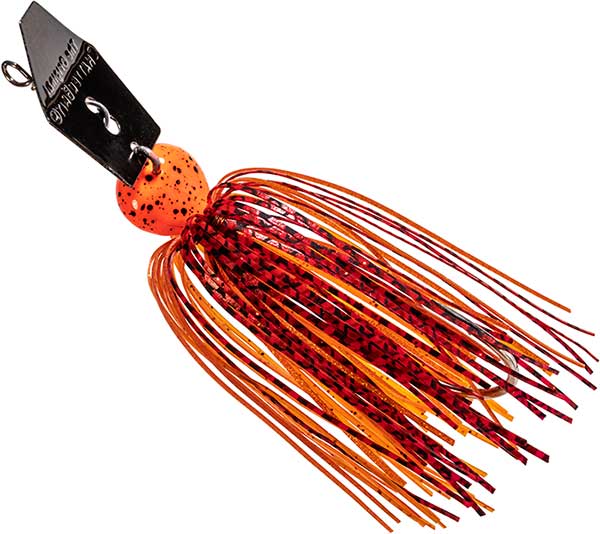 Z-Man ChatterBait Elite - MORE COLORS - February 5, 2021
Built upon their patented, bladed swim jig design, the Z-Man ChatterBait Elite sports a 5/0 Gamakatsu hook, new EZ Skirt jig skirt with low-profile hub, and custom head paint schemes and blade finishes for precise skirt matching. Top the Elite off with a molded-in trailer keeper that prevents soft plastics from sliding and a strengthened head-to-blade connection. Popular color Fire Craw has been added to this series.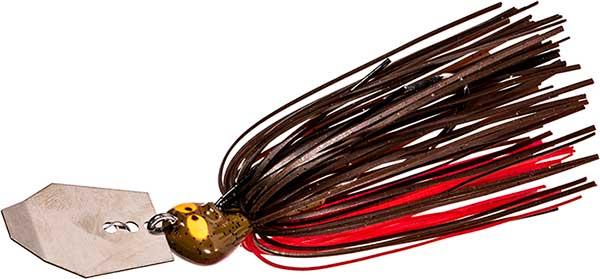 Z-Man CrossEyeZ Chatterbait - NEW IN JIGS - February 5, 2021
CrossEyeZ ChatterBait: Designed by Z-Man pro and jig fishing ace David Walker, the CrossEyeZ ChatterBait leverages the weedless, oversized eye design of Z-Man's CrossEyeZ jig series. A custom 5/0 O'Shaughnessy hook bolsters hookup and landing percentages. For optimal snag resistance around wood and grass, an adjustable, v-shaped, coated multi-strand wire weedguard deflects cover and prevents snagging and fouling, while folding back during hooksets.




Berkley Skinny Cutter 110+ - NOW AVAILABLE - February 5, 2021
The Berkley Skinny Cutter 110+ is a suspending jerkbait with long-distance castability. It features a thinner profile for a more subtle presentation and its versatility allows anglers to twitch, jerk, pause, rip, burn and use standard retrieves. It lunges downward when jerked for added depth.



Berkley PowerBait Pre-Rigged Swim Shad - MORE COLORS - February 5, 2021
The Berkley PowerBait Pre-Rigged Swim Shad is pre-rigged and ready to fish, with lifelike detail, 3D eyes, and holographic inserts. Bag with tray protects the vibrating tail. HD Tru colors are now available.



More Messages:
1
2
3
4
5
6
7
8
9
10
11
12
13
14
15
16
17
18
19
20
21
>>