More Messages:
<<
1
2
3
4
5
6
7
8
9
10
11
12
13
14
15
16
17
18
19
20
21
>>

6th Sense Divine Swimbait - NOW AVAILABLE - October 22, 2021
The Divine Swimbaits were designed to fit perfectly with the 6th Sense Divine Swim Jigs, ScrewLock Swimbait Jig Heads, Keel Weighted Hooks, & Divine Underspins!




6th Sense Clout 5.4 Stick Bait - NOW AVAILABLE - October 22, 2021
The CLOUT 5.4 worm was designed to be the best stick bait on the market. This worm has unique 3-dimensional ridges, which grab water on the fall, creating an irresistible shimmy to the fish. The CLOUT 5.4 can be used weightless, Texas-Rigged, Carolina-Rigged, on a shakey head, or even a drop shot. The application versatility makes this stick bait a must-have for your tackle arsenal.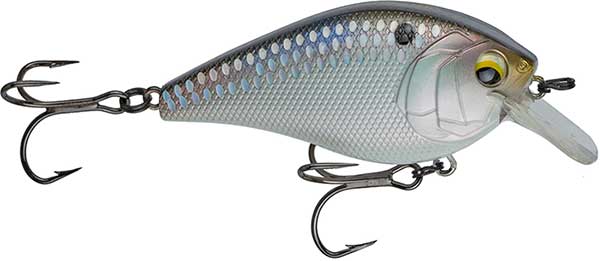 6th Sense Crush 100S Silent Squarebill Crankbait - NOW AVAILABLE - October 22, 2021
The 6th Sense Crush 100S (Silent) squarebill crankbaits were designed for crashing thick shallow cover, ripping out of grass, cranking rocks, or just burning in open water. The 'Silent' version can provoke even the most finicky of pressured fish by not spooking them like a loud crankbait can do. Diving up to 5 ft in water depth premium custom paint jobs and fitted with sharp black nickel hooks, these crankbaits were built to be the best.




6th Sense CatWalk Topwater - NOW AVAILABLE - October 21, 2021
The 6th Sense CatWalk was designed as a topwater walking bait that incorporates a unique power & finesse action. Utilizing its keel-shaped belly design, the CatWalk cuts through the water's subsurface, delivering a realistic, baitfish-mimicking presentation, versus traditional topwaters. The CatWalk comes fully equipped with a premium paint scheme, super sharp black nickel hooks, 3-D eyes, and realistic gill plate features.




G.Loomis NRX+ Bladed Jig Casting Rod - NEW IN RODS - October 21, 2021
A legendary reimagination of an iconic series of actions, the new G. Loomis NRX+ draws from more than forty years of technology, innovation, and design to meet the performance demands of today's avid bass angler. Their American-made blanks are rolled with Spiral X technology to provide ultra-fast recovery for increased casting distance, heightened sensitivity, and drastic weight reduction.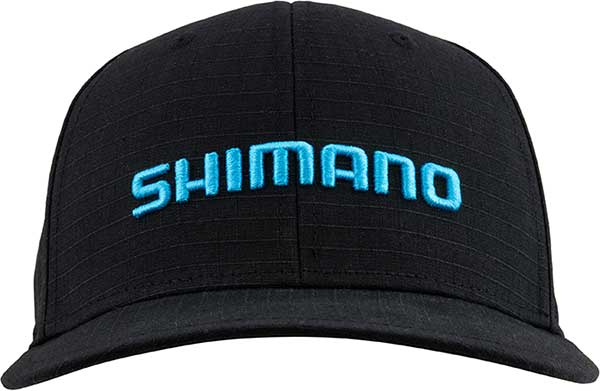 Shimano Ripstop Cap - NEW IN APPAREL - October 21, 2021
Built for performance with a technical look, the Shimano logo is boldly embroidered via 3D stitching across the front ripstop polyester panels. A moisture-wicking sweatband provides added performance while the adjustable snapback closure changes the fit to your personal preference.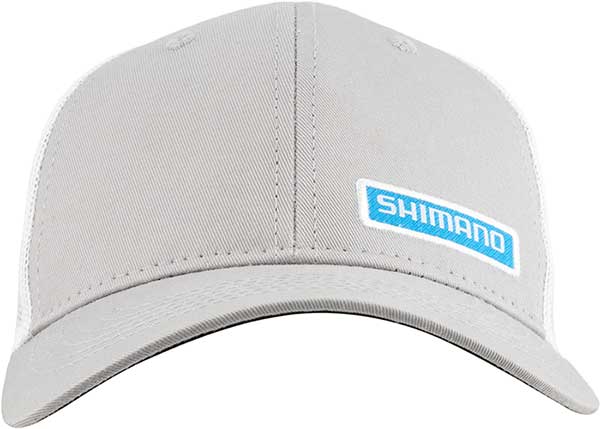 Shimano Low-Profile Performance Trucker Cap - NEW IN APPAREL - October 21, 2021
Your everyday fishing cap awaits. This Low-Profile Performance Trucker Cap features the Shimano logo as a woven label using a flat stitch border across the front. An adjustable snapback closure helps fit most.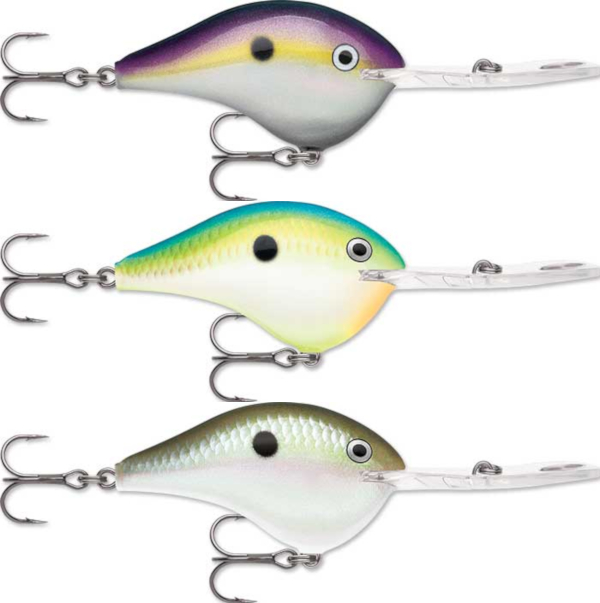 Rapala DT (Dives-To) Metal 20 Series - NOW AVAILABLE - October 21, 2021
The DT® (Dives-To) series of crankbaits, dive fast to a preset depth and stay in the "strike zone" longer than any than other crankbait on the market. DT Metal 20 baits feature a deep diving metal disk to dive to 20 feet. The newest color additions of Big Shad, Citrus Shad, and Green Gizzard Shad are now in stock.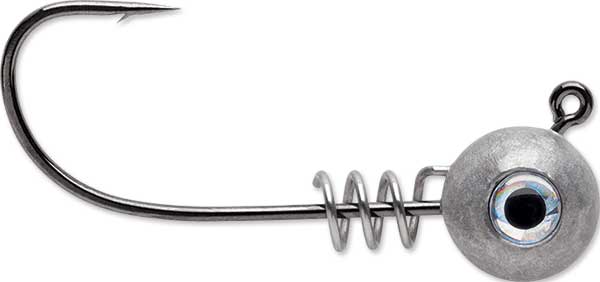 VMC HSBJ Hybrid Swimbait Jighead - NOW AVAILABLE - October 21, 2021
Hybrid wider gap maximizes hook sets and hybrid bend for extra strength. Wide diameter spring keeper to securely lock soft plastics in place - ideal for swimbaits.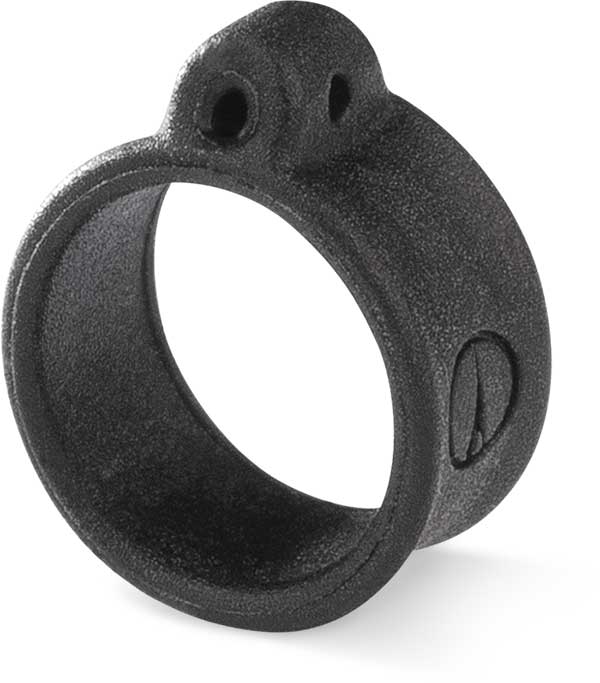 VMC CRSR Crossover Rings - NOW AVAILABLE - October 21, 2021
The VMC Crossover Rings have a dual-channel hood which allows for either Neko or Wacky style rigging. The innovative design of the VMC Crossover Ring when used with the VMC Crossover Pliers maximizes efficiencies when rigging soft plastics or worms. Patent Pending. 10 per pack.




Rapala 4-inch Ceramic Utility Knife - NEW IN TOOLS & ACCESSORIES - September 24, 2021
These knives feature a super-sharp, super-tough ceramic blade. 2X sharper and 15X edge retainment compared to steel. That all translates to, you never need to sharpen them. Lightweight, non-porous and incredibly corrosion resistant, they never rust. Molded soft grip handle for ultimate comfort. Compression sheath holds tight for safe storage and transportation.




13 Fishing Whipper Snapper - NOW AVAILABLE - September 24, 2021
If you want to catch the biggest fish in the tournament, throw this. The slim, erratic profile was designed to slash and dart through the water column providing a tremendously tantalizing effect. Rigged with those sticky sharp VMC chemically sharpened black nickel hooks to ensure optimal landing ratio.




13 Fishing Spin Walker - NOW AVAILABLE - September 24, 2021
Walk the dog style baits have been calling for an upgrade for a long time, and now they've got an answer. 13 Fishing added a bottom positioned prop and clacker that gives off a beguiling sputter whether twitched side to side or retrieved directly. This spear is tipped with VMC premium PTFE coated hybrid treble hooks that make penetrating tough mouthed species child's play.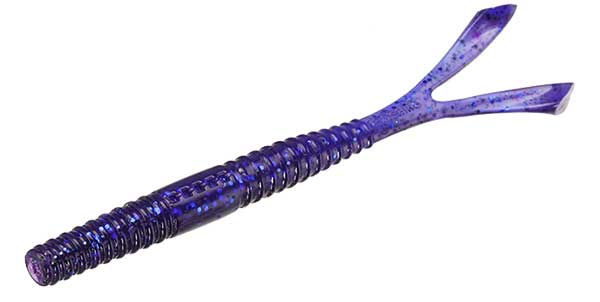 13 Fishing Joy Stick Rabbit Ear Tail Worm - MORE COLORS & SIZES - September 24, 2021
With the nose down, it hovers and pulses to send out temptation while the Rabbit Ears send out sultry vibrations. Luring in fish with vigorous intentions that have never seen anything like it. Deliver the Donkey Sauce infused perpetrator through, over, or swimming it to cover larger areas and distribute the success. We've added color Black & Tan along with Blueberry Yum Yum, Collard Greens, OG Sour, and Pimpin Purple in the 5" size.




13 Fishing Pleasure Shad - NOW AVAILABLE - September 23, 2021
Deep ribs at base and end to increase stimulation along with a smooth taper at the base for a secure fit. Designed to swim through the most furrowed cover, Pleasure Shad will be nothing but a joy to fish. And it's infused with Donkey Sauce for extra flavor.




13 Fishing Lizzy - NOW AVAILABLE - September 23, 2021
With a slender hourglass figure, every fish knows what this bait represents...prey. Rabbit legs and a sweeping tail prove highly effective at tapping into fishes' primal urges. Infused with Donkey Sauce.




Zoom Salty Super Tube - ALL COLORS IN STOCK - September 23, 2021
The Zoom Super Tube combines durability and softness, with a salt release system that causes fish to hold on longer by giving them a burst of salt when they bite down. They are hand-dipped, which provides a thicker, more durable body, along with perfectly cut tentacles. All regular colors are now in stock along with a special run of Rootbeer Pepper Green in the 4.25" size!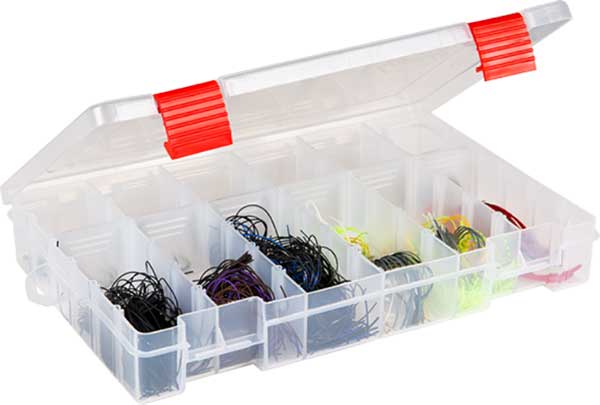 Plano Rustrictor 3600 StowAway Utility Box - NEW IN TACKLE STORAGE - September 23, 2021
Nothing is a guarantee in fishing, except this: water is going to get on your fishing gear. So when you stash your lures after a day on the lake, make sure they stay rust-free with Plano's Rustrictor StowAway utility boxes. These innovative tackle storage boxes are infused with 360 degrees of rust-preventative Vapor Corrosion Inhibitor (VCI), protecting your most prized tackle from rust and corrosion five times longer than competing brands.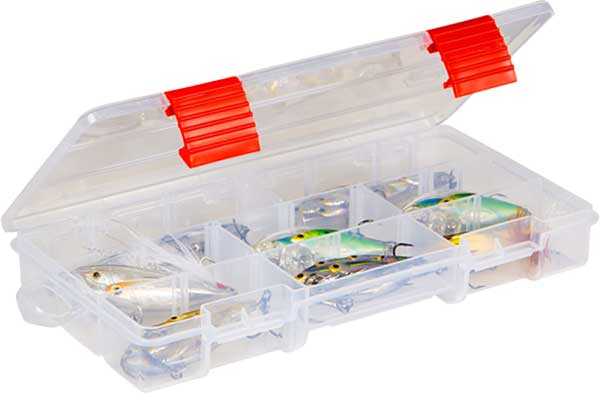 Plano Rustrictor 3500 StowAway Utility Box - NEW IN TACKLE STORAGE - September 23, 2021
Plano's Rustrictor StowAway utility boxes fight back at rust buildup unlike any other tackle box you've seen before. Whereas many rust-preventing tackle storage systems use treated dividers, Rustrictor Stows surround tackle with rust-preventing VCI from all angles, creating 360 degrees of complete protection.




Strike King Mr. Crappie Sausage Head Jigs - MORE COLORS - September 22, 2021
The unique shape of the Strike King Mr. Crappie Sausage Head jig enables it to swim in perfect balance whether cast or vertically jigged, with its Crappie Thunder tail tentacles waving and darting. When the bite comes, the extra-wide jigface prevents the bait from rolling over in the fish's mouth. All colors are now in stock including the newest additions of Hot Chartreuse/Chartreuse Head, Lime-A-Nator/Chartreuse Head, Monkey Shine/Chartreuse Head, Red Rooster/Chartreuse Head, and White/White Head.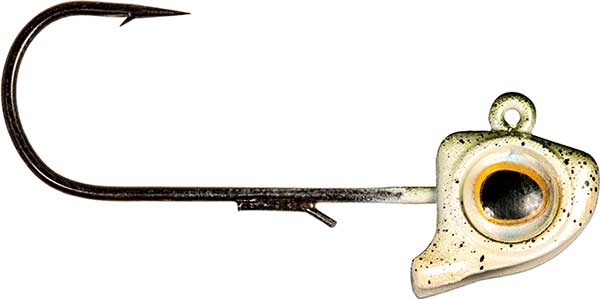 Z-Man Finesse EyeZ Jighead - NOW AVAILABLE - September 22, 2021
Oversized 3D eyeballs highlight four jig color patterns, focusing predatory attention and creating a pronounced strike target. Built around custom needle-point, light wire black nickel hooks, the Finesse EyeZ comes in multiple hook sizes and jig weights. A welded wire keeper facilitates easy, secure rigging of ElaZtech softbaits, locking them firmly into place. An ideal jighead for vertical fishing or "moping". All colors are now available!




Z-Man Scented PaddlerZ - MORE COLORS - September 22, 2021
A segmented body and thin paddle tail allow the PaddlerZ to be fished as twitch-, wake-, or swimbaits, on both fast and slow retrieve speeds. For freshwater anglers, the PaddlerZ is ideal for topwater applications like buzzing through the grass and also is a perfect swim jig or umbrella rig trailer. We added Blue Claw and their newest color added in this lineup, Slam Shady!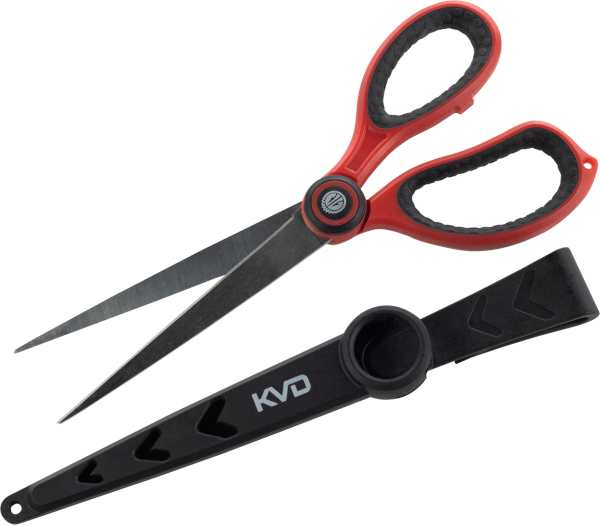 Strike King KVD 8-inch Ultimate Angler Scissors - NOW AVAILABLE - September 22, 2021
Boasting stainless steel construction and exclusive cushioned Combat Grip handles, the KVD 8" Ultimate Angler Scissors feature fully serrated machined edges for ultimate braid cutting performance.




Strike King Rage Tail Ned Craw - NOW AVAILABLE - September 22, 2021
This scaled down 2.75-inch bait will give Ned Rig fans the legendary action of a Rage Craw, but in a package specifically tailored to the popular finesse application. Built on the foundation of patented Rage Tail flange at the claws, the Rage Ned Craw features a sharply ribbed body that is proportioned to perfectly match the circumference of the Tour Grade Ned Head, and finished with a flat tail piece to present a streamlined, flush pairing when rigged.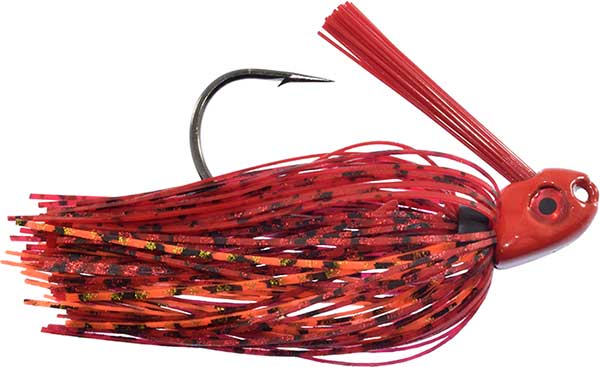 BC Lures Custom Swim Jig - NEW IN JIGS - September 17, 2021
The BC Lures Custom Swim Jig's flat keel design allows for straight tracking whether fished fast or slow. This jig allows the angler to drag, stroke, hop, flip, as well as what it was designed for, swimming through or just above emergent grass, downed trees, or any other fish holding cover. The balanced head design features a 4/0 Mustad Black Nickel UltraPoint hook, molded in recessed hook eye to help in protecting your knot, and weedguards made to the optimal length.



More Messages:
<<
1
2
3
4
5
6
7
8
9
10
11
12
13
14
15
16
17
18
19
20
21
>>