More Messages:
<<
1
2
3
4
5
6
7
8
9
10
11
12
13
14
15
16
17
18
19
20
21
>>

Megabass Vision 110+1 Jr. - NOW AVAILABLE - May 13, 2022
The VISION ONETEN+1 Jr. Jerkbait brings snack-sized, irresistible darting action to new depths. Tuned to match the suspend settings of the Bassmaster Classic winning VISION ONETEN+1 Jerkbait, the smaller Jr. size is a wildly effective tool to attack the key 7 ft range. No detail has been spared. From the first twitch, the Jr. exhibits the same unrivaled, dynamic action that catapulted the ONETEN series onto the front deck of serious Jerkbait anglers.




Megabass Vibration-X Ultra (Rattle) - NOW AVAILABLE - May 13, 2022
The Vibration-X Ultra is unmatched in its class, with a realistic bluegill/shad profile that will visually trigger devastating reaction strikes. However, the real key to the Ultra lies in its revolutionary design: instead of relying on the shape of the head to produce the desired action (which requires a lot of water resistance to kick-start), the Vibration-X Ultra utilizes internal balancers that activate action instantly.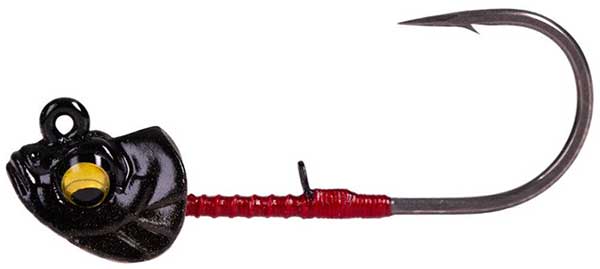 Megabass Okashira Jighead - NEW COLORS - May 13, 2022
The Okashira head's hydrodynamic form is perfectly matched to finesse swimbaits and finished in elegant detail to draw in discerning targets. With carefully sculpted curves that channel water under the chin and around the bait, the Okashira head provides uncanny horizontal stability, along with subtle roll. This improves range-keeping ability. We've added the full selection including new colors Shadow Spawn, Tennessee Shad, and Weed Kamo II.




Megabass Flapslap - MORE COLORS - May 13, 2022
Modeled after the Threadfin Shad, one of the favorite baitfish of US waters, the Megabass Flapslap is one of the most versatile lures in the Megabass lineup and an all-year-round producer. Featuring Megabass' internal Shaft Balancer System, the Megabass Flapslap always returns to its center of gravity, allowing the Flapslap to be burned at high speeds or even worked with hard snaps of the rod. Check out our newest color additions including MB Gizzard.




Dobyns Rods Sam Sobi Series Casting & Spinning Rods - NEW IN RODS - May 13, 2022
Sam Sobi is a very popular fishing personality with his own YouTube channel. Sam lives in the state of Minnesota and has fished his entire life. Sam does a lot of spinning rod fishing, jig fishing, and he loves to flip. All three of these techniques are covered with his personal signature series of rods. Sam can be found on YouTube under Sobi.




Dobyns Rods Kaden Series Casting & Spinning Rods - NEW IN RODS - May 13, 2022
The Kaden series feature high modulus blanks, Fuji reel seats, Sea Guide's popular XO guides, Kevlar wrappings, and Portugal cork handles. They are all built on the spline and balanced. The Kaden Series goes head to head with their super popular Sierra Series. Why the new Kaden Series? This is a combination of Gary Dobyns playing with new materials and ther customers asking for full handle casting rods and slightly faster actions.




Dobyns Rods Maverick Series Casting Rods - NEW IN RODS - May 13, 2022
The Maverick Series is a high quality blank made with Mitsubishi materials. It is an all graphite, balanced and sensitive series. The Maverick series has come about from requests from dealers for a $99 price point rod that is strong, durable and balanced.




Dobyns Champion Extreme HP Series Flippin' Casting Rods - NOW AVAILABLE - May 13, 2022
The ultimate in sensitivity, strength, weight and balance! Champion Extreme Series rods feature Toray high modulus graphite blanks, Fuji guides, Kevlar wrapping, Fuji reel seats and hoods and AAA-grade Portugal cork grips. These rods are made for "feel" techniques and excel in deep water situations.




Dobyns Sierra Micro Series Spinning Rods - NOW AVAILABLE - May 13, 2022
The Sierra Micro Series features high modulus graphite blanks, Fuji reel seats, Kevlar wrapping, Portugal AA-grade cork and Fuji Micro Guides. Exceptional quality at an affordable price makes the Sierra Micro Series a great rod!




Dobyns Sierra Series Spinning Rods - NOW AVAILABLE - May 13, 2022
The Dobyns Sierra Series rods feature high modulus graphite blanks, Fuji Alconite guides, Fuji reel seats, Kevlar wrapping and Portugal AA-cork. The Sierra Series are built on the spine, are balanced and offer an exceptional quality at an affordable price!




Dobyns Fury Series Spinning Rods - NOW AVAILABLE - May 13, 2022
The Fury Series is sensitive, light, strong and balanced at an exceptional value! The Dobyns Rods Fury Series boasts those essential features that anglers demand: high modulus graphite blank, Fuji reel seat, Kevlar wrapping and AA-grade cork grip with hi-density EVA butt. Whether you are looking for a budget-friendly option, or to simply add an extra rod to your arsenal, give Dobyns' Fury Series a try!




Big Bite Baits Kamikaze Swimon - NOW AVAILABLE - May 11, 2022
The Kamikaze Swimon (pronounced "swim on") was designed specifically to be used as a bladed jig trailer. It swims at the perfect cadence to match up with bladed jigs, complimenting the action rather than interfering like some trailers do. Other ways to fish this bait include behind a spinnerbait or swim jig, or flip it like a craw.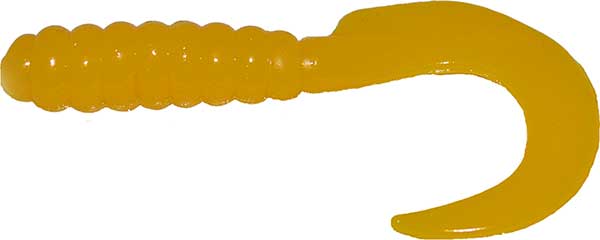 Big Bite Baits Curl Tail Grub - NOW AVAILABLE - May 11, 2022
The Curl Tail Grub needs no introduction. This shape is responsible for millions of fish catches across dozens of species. Chunk and wind it, jig it, troll it, there's no wrong way to fish it.




Bruiser Baits Super Swimmer - NOW AVAILABLE - May 11, 2022
The Super Swimmer is a very versatile bait, and can be fished pretty much anywhere. Its torpedo shape allows it to be very weedless and slip through all types of cover. It is 4.75" long with a hook slot in the belly. The tail, which is shaped like a Colorado blade, puts out vibrations that the fish can feel from far away. The enticing swimming action makes the bait look natural.




Bruiser Baits Rad Shad - NOW AVAILABLE - May 11, 2022
The Rad Shad can be twitched side-to-side like a wounded baitfish with even the slightest rod movement. It is 5" long with a belly hook slot making rigging it a dream and giving you hook sets that will enable you to get the bruiser every time. It is best Texas rigged weightless with any size EWG hook that gives you the confidence to land your fish. It also works great Carolina rigged.




Bruiser Baits Speed Spade - NOW AVAILABLE - May 11, 2022
The Bruiser Speed Spade, or Bruiser SS serves different presentations. The SS is long, sleek, tough, and has just the right gait to do what you want. Bullet or belly weight it for subsurface action like no other bait the fish have ever seen, or turn the tail up and burn it up on topwater. The sounds and water it moves is buzz bait like action from a plastic worm! The Speed Spade's unique tail was specifically designed to trigger reaction strikes that put big fish in the boat!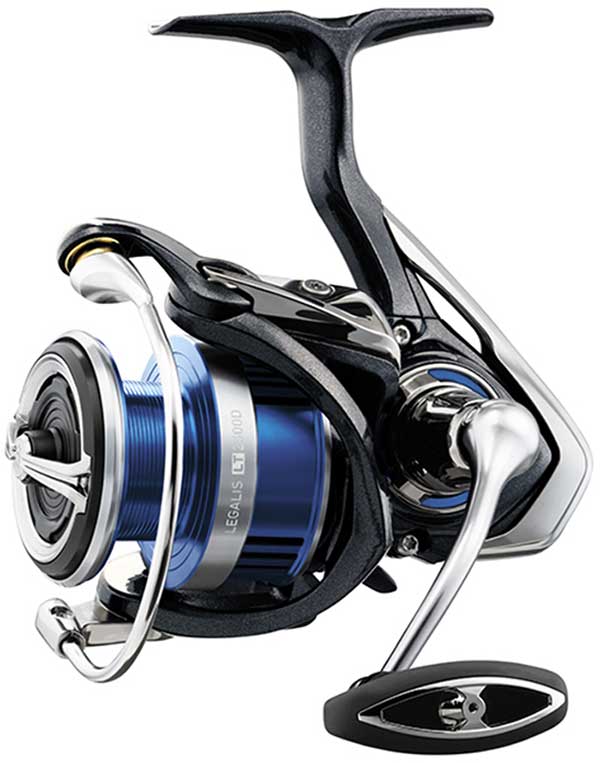 Daiwa Legalis LT Spinning Reel - NOW IN STOCK - April 8, 2022
The Legalis LT features Daiwa's LT body (light, yet tough) constructed from Daiwa's ZAION-V material. ZAION-V is more easily machinable than their standard ZAION material, allowing a wider range of their reels to enjoy the benefits. It is much lighter and more rigid than standard materials. All 2000, 2500, and 3000 models are now available.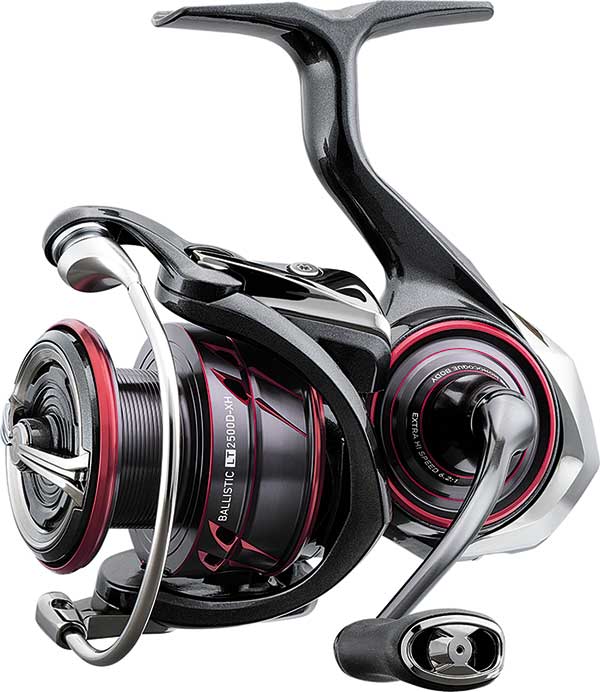 Daiwa Ballistic MQ LT Spinning Reel - NOW IN STOCK - April 8, 2022
The Ballistic you have come to know and love has been redesigned and upgraded. Still featuring the LT Concept for the ultimate in Light and Tough performance - now complete with Daiwa's Monocoque Body (MQ) for even more power and a more compact frame. An MQ frame design allows them to fit a larger gear inside of the reel, adding power and longevity to your gear set. All 2500 and 3000 models are now in stock.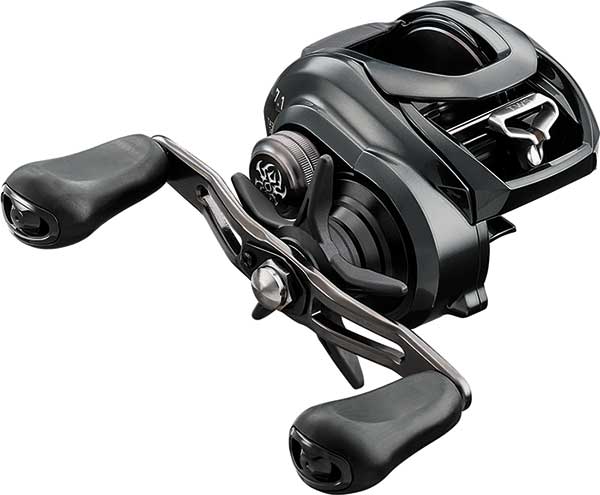 Daiwa Tatula 300 TWS Baitcasting Reel - NEW MODEL - April 8, 2022
The Daiwa Tatula 300 TWS Baitcasting Reel is a true 300-size reel for throwing big bass baits. Daiwa's progressive product development team redesigned the Tatula to bring anglers a slightly larger option perfect for a variety of applications including outsized, deep-diving crankbaits, swimbaits, A rigs, and more. There's now a 5.3:1 model for when you want a slower crank.




G.Loomis GCX Casting & Spinning Rods - NEW IN RODS - April 8, 2022
Handcrafted in Woodland, Washington, the new G. Loomis GCX features iconic actions and innovative design that anglers have come to expect from a brand that refuses to rest on their laurels. Utilizing G. Loomis Multi-Taper Design technology to engineer technique-specific rods, the GCX collection provides anglers with ultra-durable blanks with powers and actions to boost effectiveness on the water. More select models are now available from their Drop Shot Spinning and Spinnerbait Casting series.




Shimano Curado A Rods - NOW AVAILABLE - April 8, 2022
Shimano redesigned the Curado series of casting and spinning rods with power and versatility for the tournament angler. Now featuring Shimano's Hi-Power X technology that utilizes diagonally-wrapped carbon tape forming "X" shapes on the rod blank's outermost layer, the Curado series provides anglers with rods showcasing increased strength and improved casting performance. Check out all the improved features!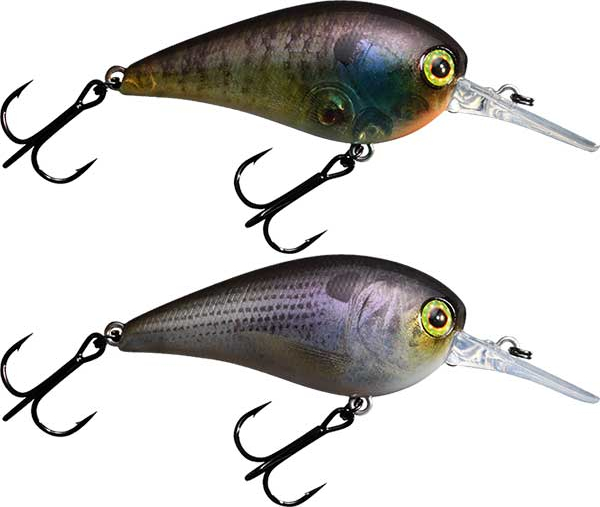 Jackall MC 60 MR Crankbait - NEW COLORS - April 8, 2022
The Jackall MC 60 MR is a compact, fat body crankbait that produces a fast wobble and rolling action similar to hand-carved wooden baits. The lure also features a fixed weight system to give it a low center of gravity for increased performance. Jackall designed the specially-designed wedged lip to catch more water and give it an irresistible action while diving to depths up to 7 feet. New colors RT Bluegill and RT Super Shad have been added to offer their full selection.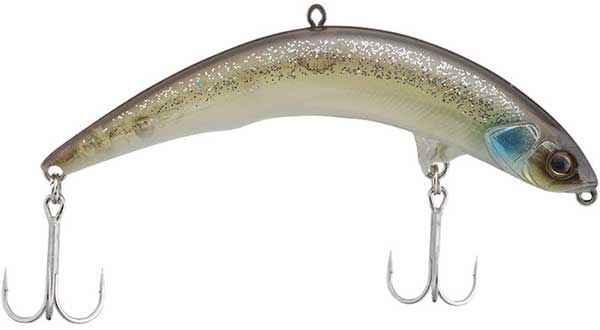 Jackall PikuPiku 78 - NEW IN HARD BAITS - April 7, 2022
The Jackall PikuPiku 78 is a new concept in topwater fishing. Featuring a unique curved body, the PikuPiku 78 draws strikes from bass with a distinct swimming action that creates irresistible ripples on the surface. With a few light twitches of the rod tip, the PikuPiku will move left or right. When twitched on a slackline, the PikuPiku rolls in place to draw unbelievable topwater bites.




Shimano Zodias A Freshwater Spinning Rods - SELECT MODELS NOW AVAILABLE - April 7, 2022
Synonymous with performance, the redesigned line of Zodias rods incorporate Carbon Monocoque technology passed down from Shimano's elite series of rods that set the industry standard for sensitivity. Zodias rods couple the hollow Carbon Monocoque Grip into a CI4+ reel seat to achieve up to 130% more sensitivity than conventionally constructed models, ultimately transmitting vibration from underwater structure, lure action or bites into the palm of anglers' hands.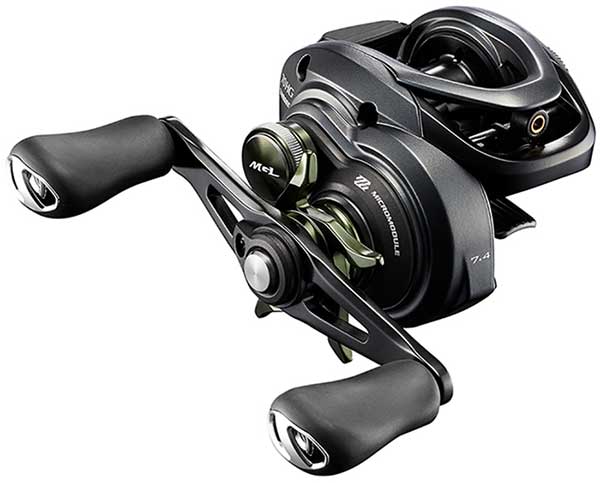 Shimano Curado MGL 70 K Low Profile Casting Reel - SELECT MODELS IN STOCK - April 7, 2022
Small in hand but large in durability, dependability and performance, the Curado MGL 70 K reel's lightweight MGL Spool requires less start-up energy due to decreased inertia and results in longer casts with reduced effort. This advanced feature also allows the reel to excel for anglers fishing with finesses baits, such as handmade balsa baits, or lures that require light line for maximum fish-ability.



More Messages:
<<
1
2
3
4
5
6
7
8
9
10
11
12
13
14
15
16
17
18
19
20
21
>>