More Messages:
<<
1
2
3
4
5
6
7
8
9
10
11
12
13
14
15
16
17
18
19
20
21
>>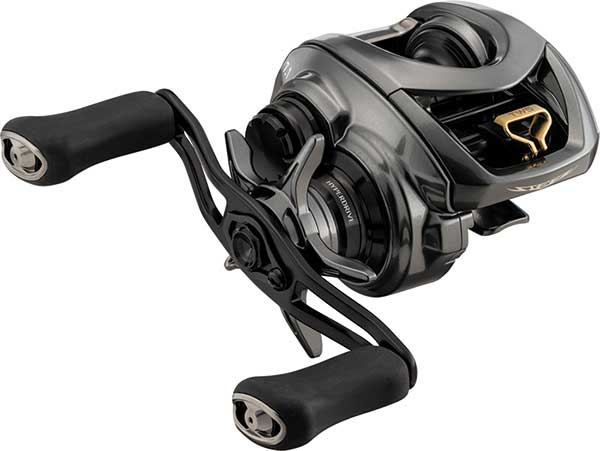 Daiwa Steez CT SV TWS 70 Baitcasting Reel - NEW IN REELS - March 10, 2022
The Steez CT 70 is packed to the gills with the kind of high-tech advancements you've come to expect from the Daiwa team, but the finer touches significantly enhance this entry as well. Consider the 90-mm handle length and oversize handle knobs that make this reel a pleasure to crank while providing the extra power needed to separate hawg bass from the tangles, blowdowns, weed mats and pilings.




St. Croix Bass X Series Rods - NEW IN RODS - February 25, 2022
Get an edge on the water at an exceptional value with these newly designed rods. The collection of Bass X rods from St. Croix brings legendary performance to passionate bass anglers. Bass X is reimagined with features including a carbon fiber reel seat inserts on select models, a hybrid guide platform, and technique specific handle configurations with a new spinning handle allowing for multiple hand positions to better fish several techniques.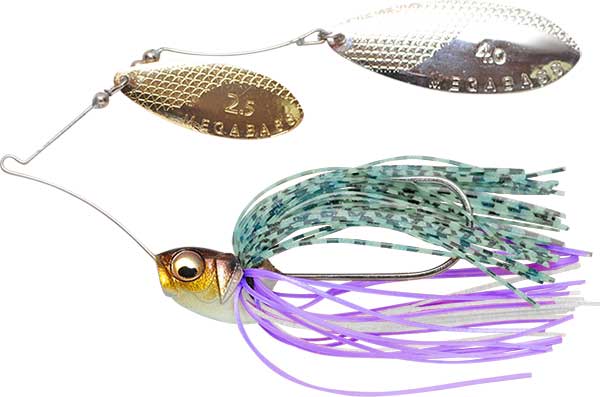 Megabass V9 Spinnerbait - NOW AVAILABLE - February 25, 2022
The V9 represents the 9th iteration of their original concept (the V-Flat), built specifically for high-speed blade rotation at slower retrieves—and unrivaled performance. The V9's custom blades are more of a teardrop than a traditional willow, generating water resistance that powers higher RPMs even at slower retrieve speeds. This means more flash and vibration with every handle-turn, dialing up the V9's appeal to target fish.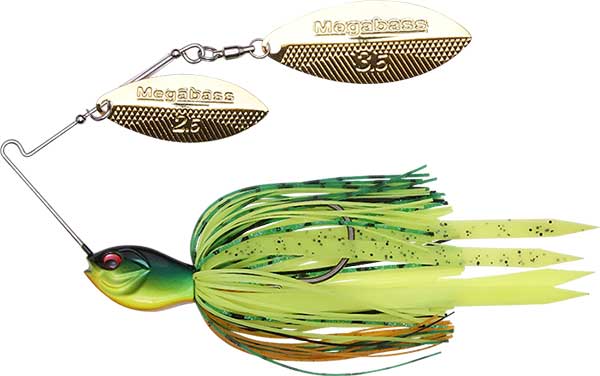 Megabass SV-3 Spinnerbait - NEW IN SPINNERBAITS - February 25, 2022
The SV-3 distills thirty-three years of spinnerbait design to end the debate once and for all. Crafted for victory in the toughest fields, the SV-3 draws inspiration from the legendary V-3, which earned its place in history as one of the pioneers in baitfish-head spinnerbaits. The Megabass "Super" V-3 spinnerbait is the embodiment of design and angling expertise, developed for top-level pros competing in the most challenging tournaments. This most recent masterpiece comes fully loaded with a number of innovative specs to earn its place in angler arsenals for years to come.




Megabass Super-Z Z2 - NOW AVAILABLE - February 25, 2022
The Z-2's high-pitch action and relentless "bulldog" style of bottom contact is ideal for the mid-range and large transition areas. The Z-2 dives to 10 feet, no small feat given its diminutive size and weight—and allows for longer, more accurate casts due to Megabass' patented LBO II Moving Balancer System. The Z-2 features a "hard contact bill" designed to give clear feedback to the angler as it tirelessly engages structure.




Megabass Super-Z Z1 - NOW AVAILABLE - February 25, 2022
The Z-1 delivers excellent stability in current and "Bulldog Contact", relentlessly contacting bottom structure to trigger frenzied reaction bites. Powered by their patented LBO II Balancer System, the Z-1 casts like a heavier plug, delivering unrivaled performance for its size. Furious deflections never compromise the Z-1's high-pitch action, stimulating tough fish until they are compelled to bite.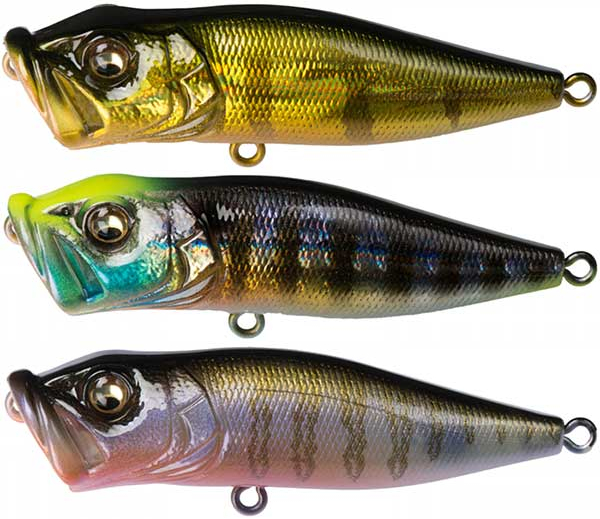 Megabass Pop-X - MORE COLORS - February 25, 2022
Introduced in 1996, the Megabass Pop-X breathed new life into the old-style popper concept, adding a gill system and an attention to detail that immediately set this lure apart. While the carefully crafted contours and hand-finished paint job might draw your eyes first, the real magic lies within the Megabass original Side-Stepping Balancer system. Colors GG Perch, GG Wild Gill, and Secret Gill have been added to our selection.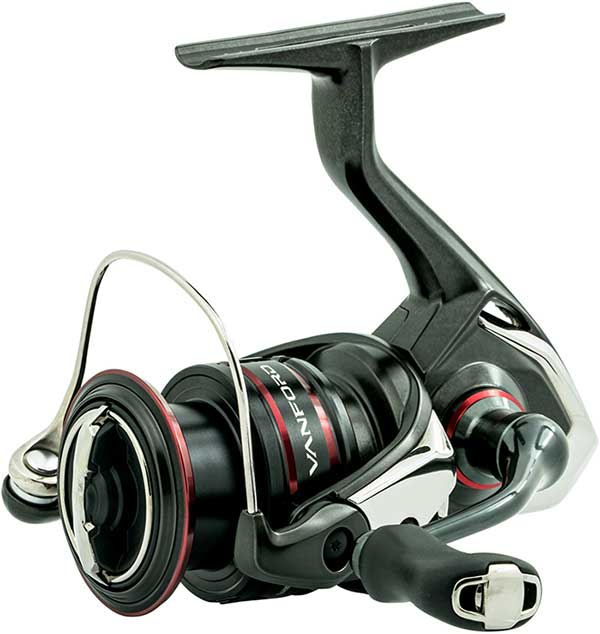 Shimano Vanford F Spinning Reel - 2500 Model In Stock - February 25, 2022
Sculpted from over a decade of engineering advancement and a rich lineage of predecessors, the new Vanford tests the boundaries of technology and engineering found in spinning reels. Built upon a CI4+ body for both a lightweight feel and carbon rigidity, the Vanford incorporates a MagnumLite (MGL) Rotor for up to 48% less rotational inertia than traditional rotor construction for a quick response in critical situations.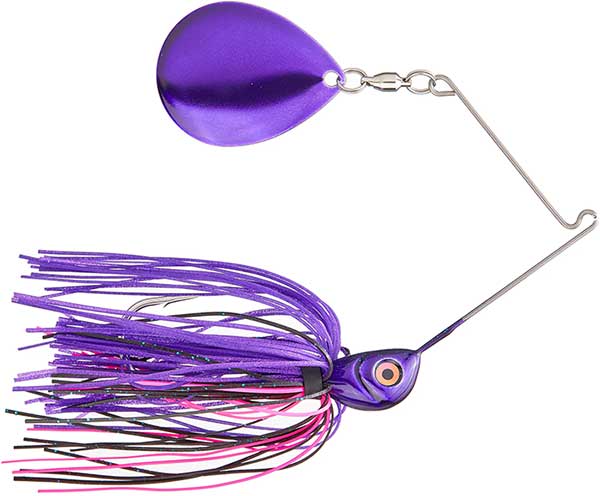 Cumberland Pro Lures Insomniac Single Colorado Spinnerbait - NOW AVAILABLE - February 25, 2022
The Cumberland Pro Lures "Insomniac" Spinnerbait has a presentation that's heavy on the vibration, along with being made to excel during your nighttime fishing adventures. Fitted with an oversized Colorado blade, the Cumberland Pro Lures "Insomniac" Spinnerbait features a Sampo ball bearing swivel that ensures a smooth, uninterrupted rotation.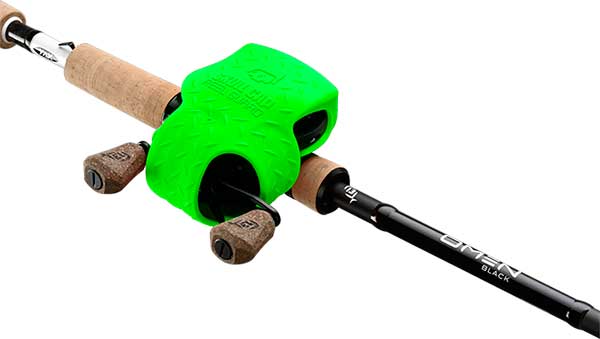 13 Fishing Skull Cap Low-Profile Casting Reel Cover - ALL COLORS NOW IN STOCK - February 25, 2022
Protect your favorite reels from dings, dirt, and grime without having to remove them from the rod. Skull Cap Reel Guard is designed to snap into place around both right and left-handed combos while rigged. Constructed of high-impact durable rubber, the Skull Cap will keep your reels protected and reliable for years. All colors are now in stock.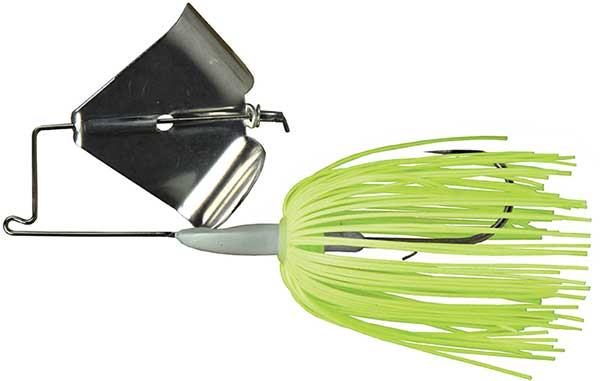 Tackle HD Worldwide Buzzer - NOW AVAILABLE - February 25, 2022
The "Worldwide Buzzer" is a unique buzz bait designed with Topwater Guru, James "Worldwide" Watson. It was created to be the most versatile buzz bait ever produced. The key features start with the head design. The acoustic channel lets the blade bounce off of the head, creating a unique sound that triggers fish to bite. Moving down the bait, we have a large skirt keeper, a lead bait keeper followed up with a wire bait keeper. All of this is mounted on a Mustad UltraPoint hook and Pro Series skirt.




Tackle HD Mega-Mite - NOW AVAILABLE - February 24, 2022
Introducing the big brother to the popular HD Hellgrammite. The HD Mega-Mite comes in at 8" in length and features the same undulating action and floating stance as its younger brother! The HD Mega-Mite is a perfect option for the Magnum Shakey Head technique but is also deadly on a Wobble Head, Texas Rig, Carolina Rig, or Neko Rig!




Tackle HD Hellgrammite - NOW AVAILABLE - February 24, 2022
Following in the footsteps of the Hi-Def Craw, the HD Hellgrammite is a super-realistic bait created from a 3D scan of a real Hellgrammite. The hyper-realistic design combined with an unmatched tail action gives the HD Hellgrammite an unbeatable combination when the bite gets tough!




Tackle HD Hi-Def Craw - NOW AVAILABLE - February 24, 2022
The Hi-Def Craw is the most realistic crawfish imitation to hit the market. But it couldn't just look the part...it had to act the part! This bait began as a 3D scan of an actual crawfish and was tweaked to make it functional while never losing its high definition detail. The lifelike movement of the Hi-Def Craw combined with its anatomically correct detail is what truly sets it apart.




Tackle HD Swimmer Swimbait - NOW AVAILABLE - February 24, 2022
The Tackle HD Swimmer is a tournament grade swimbait with unmatched durability and life- like performance! The Swimmer uses the same proprietary plastic formulation used in the Hi-Def Craw that creates neutral buoyancy and tremendous durability. By adjusting your retrieve and adding or subtracting weight, the Tackle HD Swimmer can reach fish in the right zone!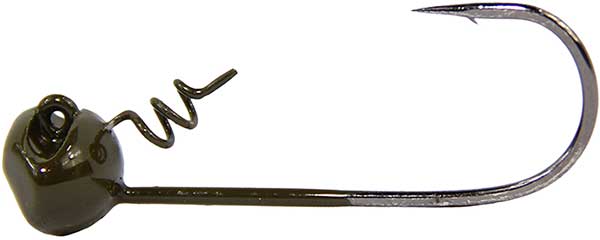 Tackle HD MF Shakey Head Jighead - NOW AVAILABLE - February 24, 2022
The MF Shakey Head was custom designed with help from Mike Fey to be the most balanced shakey head on the market. Based on a football style design, the MF Shakey Head features a unique head design which incorporates 4 angled flats. A large spiraled bait keeper and recessed line tie round it out. These features allow the jighead to remain in an upright position resulting in more natural movement, stance, and better hooksets.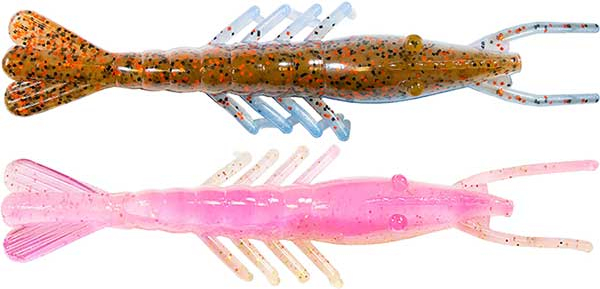 Z-Man Scented ShrimpZ - MORE COLORS - February 24, 2022
Scented ShrimpZ are deadly when slowly retrieved, twitched, hopped along the bottom, or even deadsticked. Unlike other shrimp imitations, the 10X Tough ElaZtech construction holds up to constant abuse from pesky bait-stealers, allowing you to spend more time fishing and less time re-baiting! All colors are now in stock including Blue Claw and Laguna Shrimp.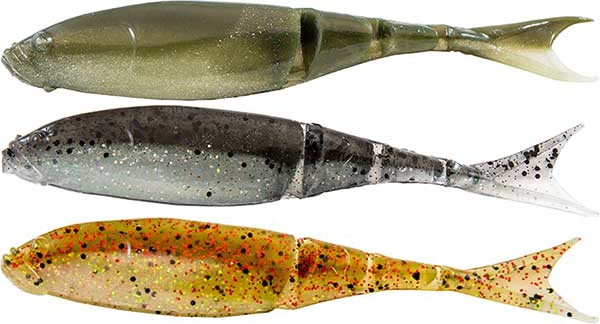 Z-Man RaZor ShadZ - MORE COLORS - February 24, 2022
When fished unweighted on a 3/0 or 4/0 EWG style hook, the RaZor ShadZ floats on the surface at rest, yet a broad, sloped head causes the bait to dive on a twitching retrieve, creating a floating/diving action that cannot be duplicated by other soft baits. The RaZor ShadZ doubles as a perfect bladed swim jig trailer when conditions call for a bulkier ChatterBait profile. Colors Ayu, Bad Shad, Houdini, and others are now in stock.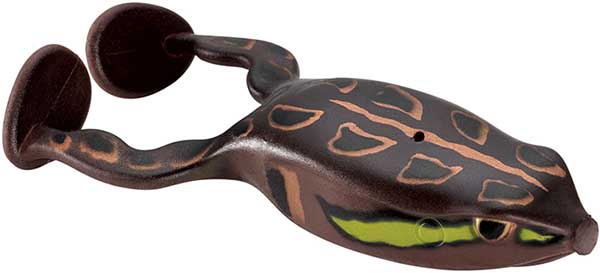 Spro Flappin Frog 65 - NEW IN FROGS - February 11, 2022
The Flappin Frog 65 will provide the buzz you need on the topwater and last longer while doing it due to its TPE material (Thermoplastics Elastomers) construction, and a Gamakatsu 4/0 Nano Smooth Coating hook helps grab the bass!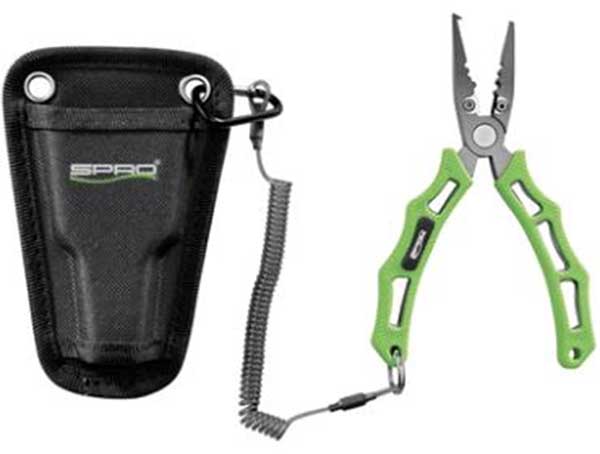 Spro Stainless Steel PTFE Pliers - NOW IN STOCK - February 11, 2022
SPRO Stainless Steel PTFE Pliers are durable and made ready to assist in adjusting split rings, cutting line, and more.




Megabass Sonicside - NOW AVAILABLE - February 11, 2022
The Sonicside is a competition-ready flatside crankbait born of the exacting demands of Megabass's National Pro Staff. Built for a tight, high-pitch action to dominate cold water situations, the Sonicside displays unrivaled casting distance and stability during fast retrieves. The lip is shaped from tough, 1 mm circuit board material reinforced by a sturdy support, making it an eerily responsive and durable option when targeting riprap and hard structure.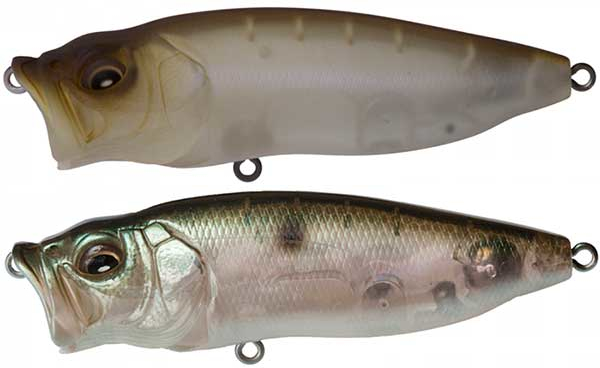 Megabass PopMax - NEW COLORS - February 11, 2022
The Megabass PopMax's gill system acts like a lip, utilizing the water pressure that is pushed through the lower chamber to keep the lure from skipping across the water, helping to keep the lure grounded so it can be worked faster. In addition, when the lure is paused water flows out of the chamber, causing the Megabass PopMax to raise its head and survey its surroundings. New colors Mat Shad & MB Gizzard are now available.




Megabass Kanata - NOW AVAILABLE - February 11, 2022
The 6-1/3 inch heavyweight 1 oz jerkbait Kanata was designed to target fish that are keyed in on larger bait. Carefully tuned flat side body gives off monstrous flash whether burned over grass beds or worked like the Vision Oneten. With a streamlined, slender body, Kanata keeps resistance to a minimum. This allows for a fast, action-packed retrieve that will not put undue stress on anglers' wrists and forearms, even with a Medium Heavy setup.




Megabass Jamaica Boa - NEW IN BUZZ BAITS - February 11, 2022
A heavyweight contender in a crowded field, Jamaica Boa delivers explosive performance that cannot be ignored. The patented Manta Prop converts water flow to flash, vibration, and sonic force with a fearsome power akin to a turbine engine, making easy prey of elusive targets. To correct a weakness in many buzzbaits, Jamaica Boa is built with thick gauge high-grade stainless-steel wire to take the fight to heavy cover and brutally head-shaking trophies alike.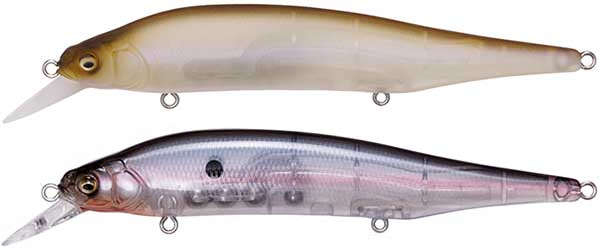 Megabass Ito Shiner Jerkbait - NEW COLORS - February 11, 2022
From the personal tackle box of Yuki Ito comes the Megabass Ito Shiner, the handmade jerk bait that inspired the world-renowned Vision Oneten lure. Worked like a traditional jerkbait, Megabass Ito Shiner darts up to 30% farther and harder than the Vision Oneten. The flashing produced by the flat-side shiner body is intense, and the Triple Tungsten Weight Oscillate System allows for bombing casts. New colors Mat Shad & PM Ghost Shiner are now available.



More Messages:
<<
1
2
3
4
5
6
7
8
9
10
11
12
13
14
15
16
17
18
19
20
21
>>