More Messages:
<<
1
2
3
4
5
6
7
8
9
10
11
12
13
14
15
16
17
18
19
20
21
>>

Biovex Kolt Shad Tail - NOW AVAILABLE - August 6, 2021
Biovex built the Kolt Shad Tail to be the best finesse boot tail soft plastic on the market. The Kolt Shad Tail's long lean design and thumping tail action calls predators to it. When used on a dropshot rig, the thumping tail action is perfect for swimming the rig into schools of suspending bass or along the bottom. It also sports numerous air pockets that run down its back, producing lifelike bubbles when under water.




Biovex Kolt Fish Tail - NOW AVAILABLE - August 6, 2021
Available in both 3 and 4 inch versions, the Kolt Fish Tail shakes in the water like a spooked minnow about to get smashed. Best when used on a dropshot rig, this bait comes to life dancing and darting as if it was dying to get eaten. Aside from the Kolt Fish Tail's tantalizing good looks and perfect natural design is the numerous air pockets that run through the bait, producing lifelike bubbles when under water with the slightest twitch of the rod.




Biovex Kolt Glider - NOW AVAILABLE - August 6, 2021
Weighing a full ounce, the KOLT Glide was made to be able to cast a "country mile" and offers anglers a soft plastic bait that can cast far to weary bass. Being able to Texas rig the bait with your favorite hook allows the Kolt Glide Stick to be thrown in the thickest cover and its 7 inch profile provokes bites from the biggest bass that swim. Skimmed in a "V" pattern across the surface of the water, it displays an enticing and confident presentation.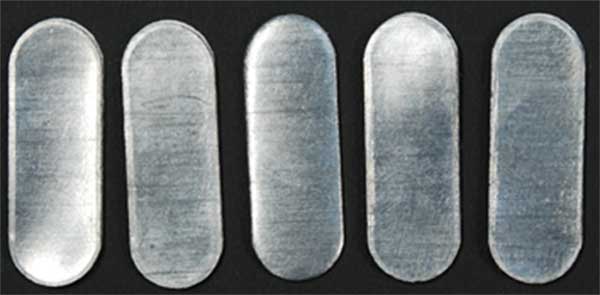 Biovex Weight Seal - NOW AVAILABLE - August 6, 2021
Biovex Weight Seals allow you the option of adding weight balance for BIOVEX Hard Baits and Joint Baits.




Biovex Joint Popper 90 - NOW AVAILABLE - August 6, 2021
The flexible jointed body combined with popping mouth of the Biovex Joint Popper 90 creates a variety of tantalizing and unique actions. (Spit-pop-chug-dive-wake-etc.) The tail incorporates a tungsten weight for extremely long casts and the feathered hook will get you that extra bite.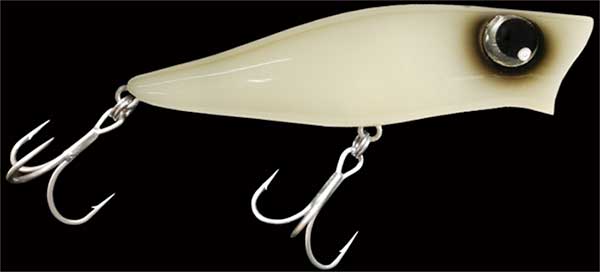 Biovex Face 70 Popper - NOW AVAILABLE - August 6, 2021
The Biovex Face 70 Popper was created on the pressured lakes of Japan, where to consistently catch bass you need to pay added attention to detail. The realistic design of this topwater bait will perfectly match the hatch of traditional baitfish. The innovative rear weight system gives the Face 70 the versatility to either chug like a traditional popper or walk side to side emitting a subtle but deadly "popping" sound.




Biovex AMP Stay80SP Jerkbait - NOW AVAILABLE - August 6, 2021
The Biovex AMP Stay80SP Jerkbait is designed to suspend in the water column, while delivering an enticing wobble and slow twitching action. Its small lifelike body matches the hatch perfectly and is made to entice the most finicky of fish, and its suspending action holds in the strike zone as long as necessary to provoke a strike. Made particularly for clear or high pressured fisheries, the Stay80SP defines the word finesse.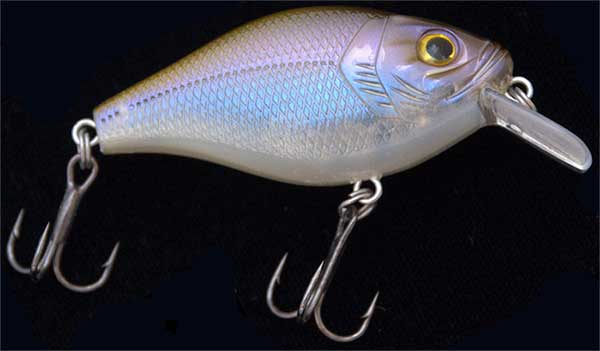 Biovex AMP Shallow Crank Crankbait - NOW AVAILABLE - August 6, 2021
The Biovex AMP Shallow Runner Crankbait was designed to create an aggressive search style action, making this the go-to crankbait when fishing shallow cover. This bait mimics small profile bait perfectly and its diving depth of 1 to 3 feet paired with its flat bill make coming through cover a breeze. Its realistic and sleek design as well as its enticing erratic action make the AMP Shallow Crank irresistible to fish holding tight to cover.




Bandit Lures B-Rotan - NOW AVAILABLE - August 6, 2021
The Bandit B-Rotan might be the loudest jerkbait ever created. Dual rattle chambers hold four nickel steel balls which create an unmatched thumping sound that will cut through the muddiest of water to attract fish. The wide wobble and extremely exaggerated swimming motion add to the attractiveness when fish close in for an inspection of the commotion. Built off the proven chassis of the Bandit Walleye Shallow and Walleye Deep.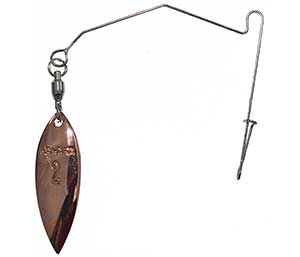 Kahara KJ Jig Spinner Wire - NOW AVAILABLE - August 6, 2021
Add extra excitement to your jigs in tough conditions with the Kahara Jig Spinners. The 0.6 mm wire is constantly vibrating and its unique shape allows the bait to trace parallel with the blades. Available in a #3.5 Colorado Blade or a #2 Willow blade, with 4 blade colors to choose from.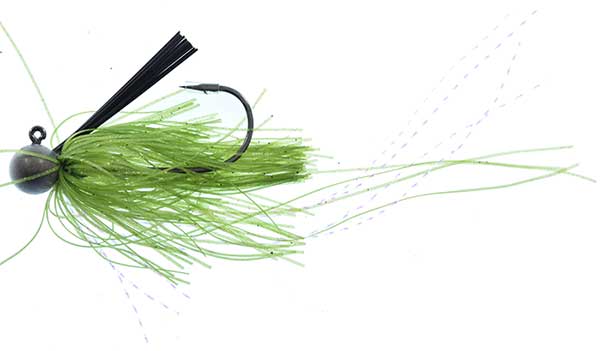 Kahara Kaharaba Football Head Finesse Tungsten Jig - NOW AVAILABLE - August 6, 2021
Great fish catching action in a finesse size thanks in part to its tungsten head construction, the Kahara Kaharaba Football Head Finesse Tungsten Jigs feature hand-tied 0.3 mm Super Fine Silicone rubber skirts with highly reflective tinsel to add flash. The Kaharaba also has a weedguard to help prevent hangups along with a silicone rubber skirt with additional lengthened strands to attract fish better with even minimal movement.




Kahara Kaharaba Round Head Finesse Tungsten Jig - NOW AVAILABLE - August 5, 2021
Hand-tied with 0.3mm Super Fine Silicone rubber skirt with highly reflective tinsel to add flash, the Kaharaba Round Head Finesse Tungsten Jig is designed for tough conditions when bass are the most fickle.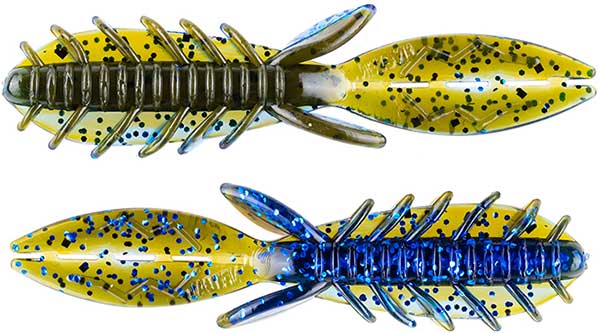 NetBait Dagger - NOW AVAILABLE - August 4, 2021
The NetBait Dagger delivers an innovative flex-wing design to give the bait a unique gliding action. The 4.5" Dagger relies on a compact body core to easily allow for a large Texas-rig flippin' hook while the thin, flex-wing design compresses quickly to improve hook penetration. The flex-wing also integrates forward-facing angled ribs into the design to improve water displacement and a natural swimming action that fish love.




NetBait Flex Worm - NOW AVAILABLE - August 4, 2021
The Flex Worm brings core shot color features to a finesse style bait. The Flex Worm is designed with a solid front end profile in the first 1.5" of the bait to ensure a stable hook insertion for Texas rig or exposed hook shakey head presentations. The solid front end immediately transitions into a tapering ball & joint body design which gives the bait its flex. The innovative ball & joint design creates an extremely flexible mid-body action.




Blue Fox Vibrax Chaser Spinners - NOW AVAILABLE - August 4, 2021
Soft trailer "chases" the main body & blade, imitating a hungry, distracted bait fish, creating intense flash & attraction. Patented 2 part bell and gear made of machined brass emits low-frequency sound vibrations while virtually eliminating line twist.




Blue Fox Vibrax Minnow Spin Spinners - NOW AVAILABLE - August 4, 2021
Tight minnow action with inline spinner flash. The tight minnow action of the balsa wood body combined with the enticing flash of an inline spinner makes this a very effective combination.




Blue Fox Vibrax Bullet Fly Spinner - NOW AVAILABLE - August 4, 2021
With 30% more weight than the Vibrax Original, the Vibrax Bullet Fly has been specifically engineered to fish faster running, deeper waters. Its inline blade spins directly on the shaft in a wider arc for maximum vibration. A dressed tail gives added life-like attraction. The patented two-part body, which virtually eliminates line twist is really what sets all Blue Fox spinners apart.




Creme Lure Whacky Stick - SPECIAL COLOR BACK IN STOCK - July 30, 2021
Other soft jerkbaits tend to plane up towards the surface when there is the slightest line pressure on them. Creme's Whacky Stick is appropriately named because of the wild and whacky ways it dives sideways as it gently floats downward. This one is a killer for deep bass, but works effectively throughout the entire water column. Twitch it on a Texas rig, wacky rig it, but keep it weightless. Special run Live Color is back in stock!




Blitz Lures Buzz Phrog Replacement Legs - NOW AVAILABLE - July 30, 2021
Replacement legs for your Blitz Lures Buzz Phrog help you to piece your lure back together to continue making some awesome topwater action! Package includes six replacement legs along with tweezers and hook covers to aide in replacement. Instructions are listed on the back of the package.



Blitz Lures Buzz Phrog - NOW AVAILABLE - July 30, 2021
The BLITZ BUZZ PHROG is a unique hollow body frog that produces incredible fish attracting sound utilizing durable plastic paddle tails. It is an ideal size and style to be fished in and around lily pads, duck wart or anywhere you would fish a topwater lure. Since it is weedless it also works very well over the thickest cover. The Buzz Phrog is specially weighted to allow for long casts and designed to land on its belly every cast.




Blitz Lures Blitz Phrog - NOW AVAILABLE - July 30, 2021
The Blitz Phrog is a topwater plastic frog lure designed to be weedless to allow the angler to cast the lure in the thickest top cover. A rugged double hook and interior weighting system assure positive hookups, while the super soft body allows the fish to eat the frog and improves hookup ratio to over 90%.




Blitz Lures Popper Phrog - NOW AVAILABLE - July 30, 2021
The Blitz Popper Phrog is made from super soft plastic with a large double hook. The super soft plastic is easy for fish to eat and hold on to longer which increases hookups. The slanted sides make it easy to walk the dog while the cupped nose is great when you are looking to pop the frog. The legs are made of soft plastic that allows you to easily trim them for the desired length based on the action you are looking for.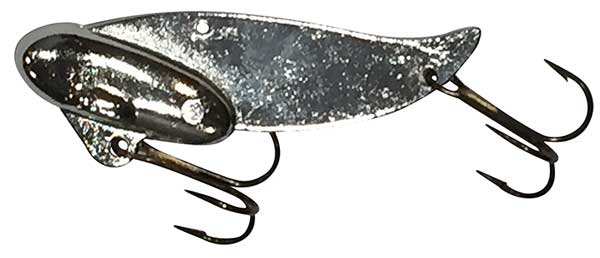 Blitz Lures Blitz Blade - NOW AVAILABLE - July 30, 2021
The Blitz Blade is a very unique blade bait. It is made from 100% zinc! Why is this important? Zinc is lighter than lead in the same form factor which allows the lure to fall more realistic than a traditional lead blade bait. One of the unique characteristics of the Blitz Blade is the offsetting fins on each side of the head. These offsetting fins allow the lure to spiral down when the lure sinks after a cast or drop for vertical jigging, mimicking a dying bait fish.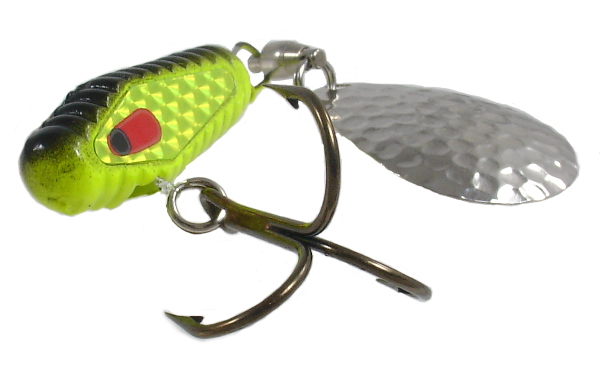 Blitz Lures Tailspin - NOW AVAILABLE - July 30, 2021
The Blitz Tailspin is a big fish catching lure. This lure provides excellent action with a high quality ball bearing swivel that attaches a fish attracting blade to the back of the lure. This lure allows you to cover more water faster than a crank bait which allows you to find and catch fish faster! With its unique design, the Blitz Tailspin provides anglers a higher percentage of hookups and landings by separating the hook from the lure.




St. Croix Legend Xtreme Series Rods - NOW AVAILABLE - July 30, 2021
Insanely sensitive and loaded up with St. Croix proprietary technologies, the award- winning Legend Xtreme continues to deliver performance-driven design to net unlimited angling success.



More Messages:
<<
1
2
3
4
5
6
7
8
9
10
11
12
13
14
15
16
17
18
19
20
21
>>