More Messages:
<<
1
2
3
4
5
6
7
8
9
10
11
12
13
14
15
16
17
18
19
20
21
>>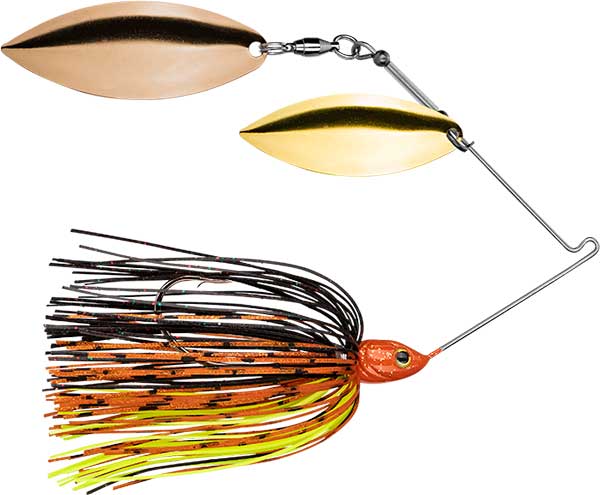 Strike King Tour Grade Double Willow Spinnerbait - FULL SELECTION - September 8, 2022
The Tour Grade Spinnerbait features a Gamakatsu hook and weight forward head design which allows the bait to come through heavy cover with ease. Naturalistic painted willow blade models allow for more flash of color. The light wire frame helps produce maximum vibration, paired with a pro-designed, hand-tied skirt. Strike King's most premium spinnerbait yet. We carry all colors and sizes including the 3/4 ounce size added this year.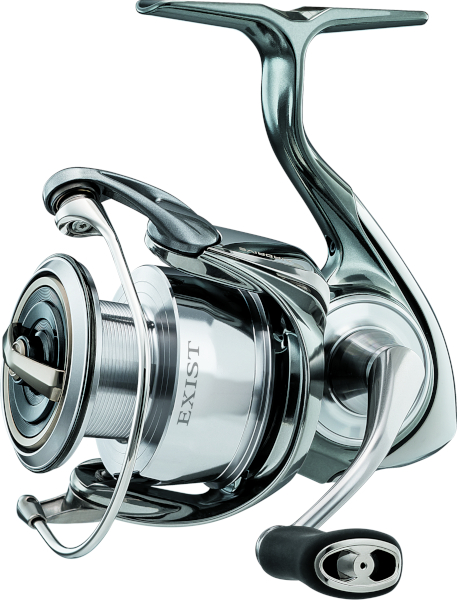 Daiwa Exist G LT Spinning Reel - NOW AVAILABLE - September 8, 2022
The future is in your hands. The EXIST family features an EXIST Air Drive System with ZAION Air Drive Rotor, Air Drive Bail, Air Drive Spool, and Air Drive Shaft. Thanks to ZAION, the new EXIST Air Drive Rotor is 15% lighter. The design eliminates design waste without reducing strength. The new redesigned clicker in the spool reduces click resistance, creating smoother and much more efficient drag. The 3000 model is now in stock.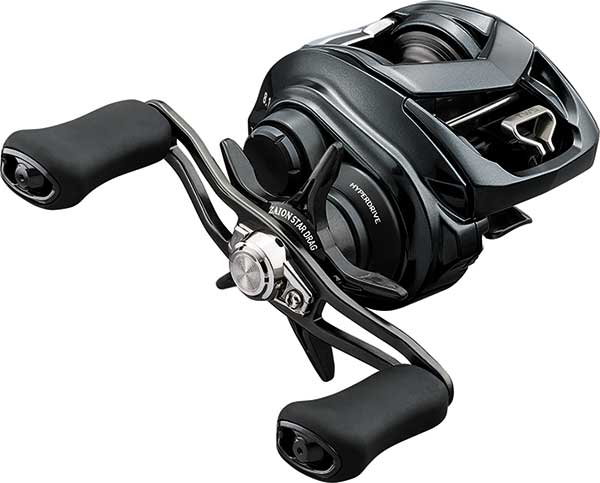 Daiwa Tatula SV 70 TWS Baitcasting Reel - NEW IN REELS - September 8, 2022
The Tatula SV70 reel with an all-new frame size to be the smallest, lightest, and most palmable Tatula SV reel the company has ever introduced. The amazing new Tatula reel is one of the lightest and most controlled baitcasting reels on the market today. It features an aluminum frame, aluminum handle sideplate, and is extremely palmable. With regards to gearing, it also contains Daiwa's Hyper Drive Design gearing system for very smooth cranking and fluid-like rotation.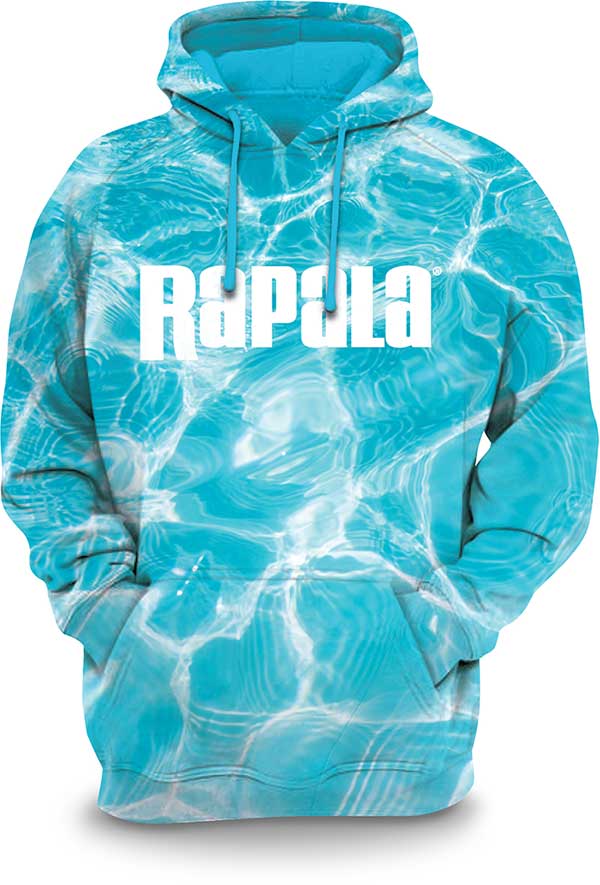 Rapala Hooded Sweatshirt - NOW AVAILABLE - September 8, 2022
These must-have Rapala hooded sweatshirts are the ultimate combination of comfort, function and warmth. Full fleece interior keeps you comfortable without being too heavy. All of their hooded sweatshirts feature premium materials, a kangaroo front pouch and dye-sub logo proudly displaying your passion of fishing.




G.Loomis GCX Series Casting Rods - FULL SELECTION - September 8, 2022
Handcrafted in Woodland, Washington, the G.Loomis GCX features iconic actions and innovative design that anglers have come to expect from a brand that refuses to rest on their laurels. Utilizing G.Loomis Multi-Taper Design technology to engineer technique-specific rods, the GCX collection provides anglers with ultra-durable blanks with powers and actions to boost effectiveness on the water. We offer their full selection in the GCX Crankbait Casting, Mag Bass Casting, and Spinnerbait Casting Rod series.




Shimano Poison Adrena Rods - NOW AVAILABLE - September 8, 2022
To be deemed a flagship rod doesn't just require the highest-quality components; that honor also demands unparalleled performance on the water. Showcasing Shimano premium rod technologies, the Poison Adrena series exceeds both requirements and is the ultimate high-performance fishing rod. The incorporation of Spiral X Core construction provides Poison Adrena rods with unparalleled strength while still enabling anglers to benefit from incredibly lightweight rod blanks that are responsive and sensitive.




Jackall Bounty Fish - NOW AVAILABLE - September 8, 2022
Jackall designed the Jackall Bounty Fish 158 to allow anglers to fish on cover with a walk-the-dog action in a way that simply can't be done with hard baits. The soft jerkbait-style lure features a heavily ribbed section that grabs water and slows it down during the retrieve, keeping it in the strike zone longer to trigger aggressive bites. The Bounty Fish's unique Net-Joint System enables the tail portion to flutter even on a dead stick.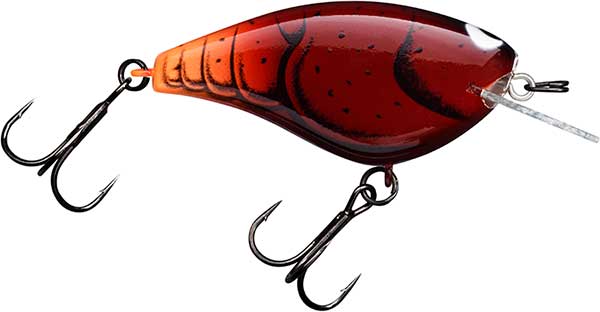 Jackall Bling 55 Crankbait - NOW AVAILABLE - September 8, 2022
Irresistible to bass, the Jackall Bling 55 is a flat-sided crankbait featuring a custom circuit board fiberglass lip that creates quick wobbling action. The Bling 55 features a specially-designed weight transfer system that increases casting distance while also keeping the crankbait stable during retrieves.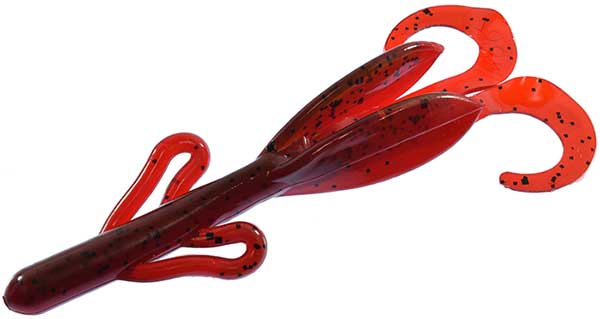 Zoom Bait - New Special Run Color Green Pumpkin Tomato - August 26, 2022
New Zoom Bait special run color Green Pumpkin Tomato (color #338) has arrived! Try this hot new color that's currently available in 15 different models!




Zoom Bait - New Special Run Color Brown Back - August 26, 2022
Check out new Zoom Bait special run color Brown Back (color #436) which can currently be found in 7 of their models!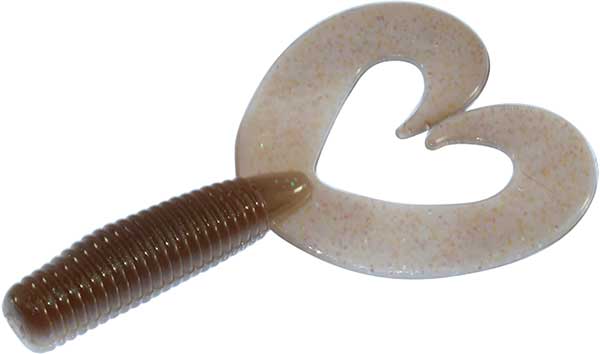 Zoom Bait - New Special Run Color Ghost Herring - August 26, 2022
New Zoom Bait special run color Ghost Herring (color #433) has arrived in the Zoom Bait Fat Albert Grub and Fat Albert Twin Tail Grub!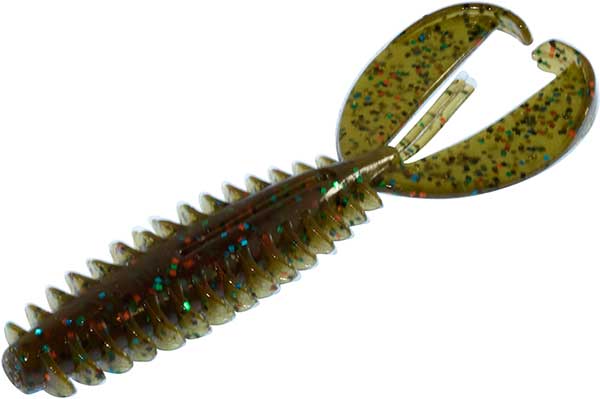 Zoom Bait - New Special Run Color Bull Bream - August 26, 2022
New Zoom Bait special run color Bull Bream (color #435) is currently available in 17 different models so grab yours before they're gone!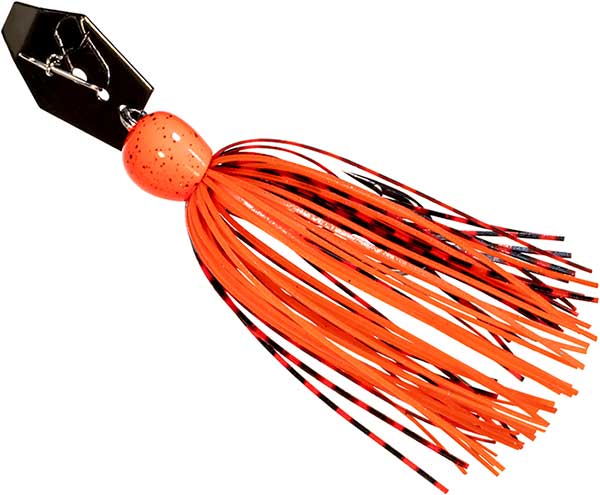 Z-Man ChatterBait MiniMax - NOW AVAILABLE - August 26, 2022
A tournament quality bladed jig in a bite- sized package, the ChatterBait MiniMax emits a potent yet subtle bladed jig vibration. Z-Man's patented ChatterBait direct head-to-blade connection and downsized hex-shaped ChatterBlade assures the bait's sound and action works on the same wavelength as the bass. This high-grade, compact bladed jig features a premium heavy duty 2/0 black nickel hook and wire-tied silicone skirts. Dual molded conical keeper barbs snug soft plastic trailers tightly in place.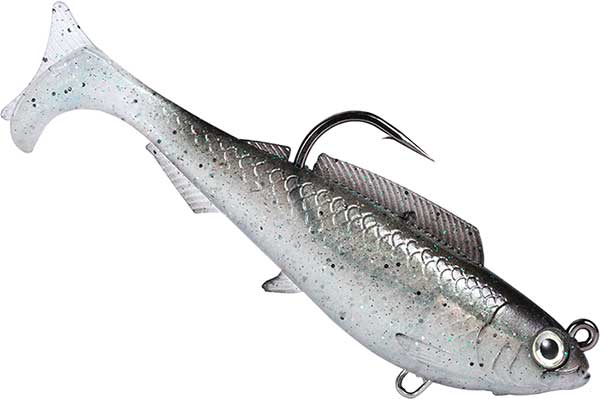 Z-Man HerculeZ - NOW AVAILABLE - August 26, 2022
Highly detailed baitfish sculpting and a smartly designed curved paddletail give the HerculeZ Swimbait a naturalistic appearance and swim action. The Herculez' 10X Tough ElaZtech composition means you'll fish this exceptional pre-rigged swimbait for miles and dozens of big bites, long before you wave the white flag. Heavy duty 5/0 or 7/0 Mustad UltraPoint hooks in 4" or 5" bait sizes, respectively, offer an ideal match for big, tough fresh- and saltwater gamefish.




Z-Man LizardZ - NOW AVAILABLE - August 26, 2022
A smooth body style, curly tail, and natural-swimming legs converge to make LizardZ as enticing as they are versatile. These super-durable, salt-impregnated lizards excel when rigged Texas or Carolina style because they float off the bottom thanks to their buoyant ElaZtech construction.




Z-Man Split-Tail TrailerZ - NOW AVAILABLE - August 26, 2022
Z-Man's ElaZtech® TrailerZ are the toughest, most lifelike moving-bait accessories on the planet, period! They'll stand up to the harshest conditions and countless fish catches, keeping you casting instead of digging through your tackle box for another trailer!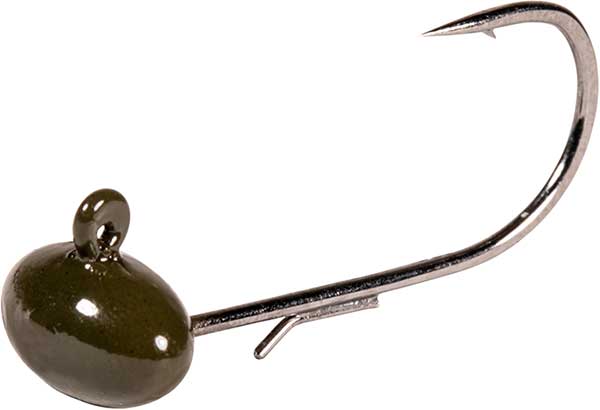 Z-Man Football NedZ Jighead - FULL SELECTION - August 26, 2022
Walk rocky bottoms and take your Ned rig game to new depths with Z-Man's compact Football NedZ Jighead. A custom medium wire 1/0 black nickel hook makes rigging your favorite finesse baits a breeze, while a unique welded wire keeper locks them securely to the shank. An oblong, precision-cut football jighead drags seamlessly across rock and other terrain, pivoting, sliding over and activating the bait as it contacts obstructions. We offer all colors and sizes!




Z-Man Long ShotZ - NOW AVAILABLE - August 26, 2022
Super-soft, impossibly durable ElaZtech construction allows the 6-inch Long ShotZ to perform unlike any other dropshot bait available. A tapered nose is marked with a special hook exit spot for easy-nose hooking, but won't tear like other finesse baits. Remarkably enticing movements and action is made possible by the Long ShotZ's thin body, flat belly, wedge-shaped cross section and tiny spade tail.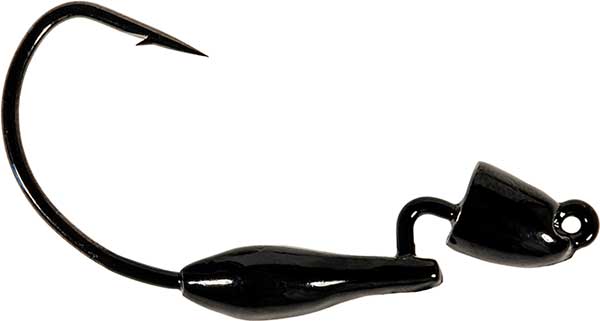 Z-Man Pro BulletZ Jighead - NOW AVAILABLE - August 26, 2022
A Texas rig and a weedless jig in one, the Pro BulletZ Weedless Jighead features a built-in bullet sinker and a custom size 3/0 and 4/0 heavy duty VMC extra wide gap hook. A molded keeper holds ElaZtech softbaits securely, and allows for quick, easy rigging. Its snag-free, bullet shaped jighead marries seamlessly with popular ElaZtech baits, including the Pro CrawZ™, as well as a variety of Z-Man swimbaits, worms, creatures, and craws.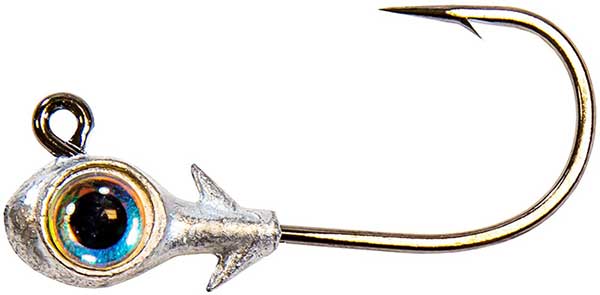 Z-Man Trout Eye Finesse Jighead - NOW AVAILABLE - August 26, 2022
Featuring the same design and head shape as the standard Trout Eye Jighead, the finesse version sports a smaller, yet equally strong, 1/0 Mustad® UltraPoint® hook that matches up perfectly with smaller ElaZtech baits like the Slim SwimZ and StreakZ 3.75. Strong enough to do battle with saltwater gamefish like redfish, seatrout, and snook, the Trout Eye Finesse is a great choice for 'matching the hatch' when smaller forage abounds.




Z-Man DoormatadorZ - NOW AVAILABLE - August 26, 2022
Flaunting its full-figured 6-inch curly tail grub profile, the DoormatadorZ is an exceptional offering for fluke, flounder and other aggressive species. Ideal for use with bucktail jigs, dropper and other bottom rigs, the DoormatadorZ's buoyant ElaZtech composition floats off bottom at rest or when dragged slowly, presenting a highly visible strike target. Durable ElaZtech construction also withstands repeated strikes.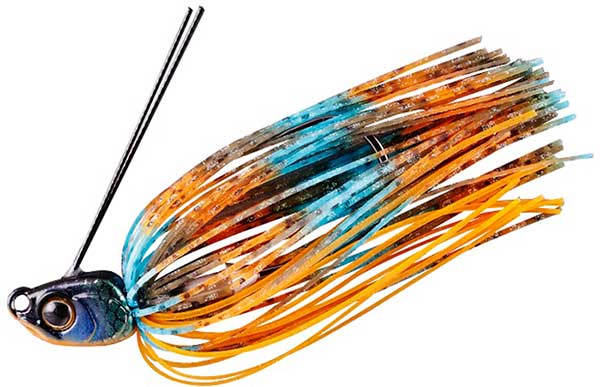 Jackall B-Crawl Swimmer Swim Jig - NEW IN JIGS - August 26, 2022
Jackall designed the B-Crawl Swimmer as a swim jig to fish near brush piles and shallow cover - a method called "bush crawl" by adjusting the ratio of tungsten in the jig head, Jackall engineers were able to enhance the jig's weight while keeping the size of the jig head the same to provide consistent lure action. The flat-sided head shape emphasizes a rolling action while also making the B-crawl easier to skip. We've added all colors and sizes.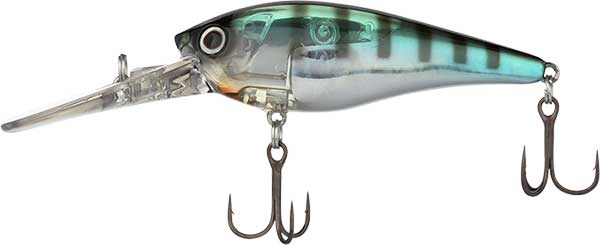 Shimano World Crank Flash Boost - ALL COLORS IN STOCK - August 26, 2022
The Shimano World Crank Flash Boost's large front lip creates an aggressive swimming action that reaches depths of 10 to 12 feet with a constant retrieve. FLASH BOOST technology proves deadly during the retrieve when attacking deep strikes zones. When paused, the lure slowly rises with a wobble that activates FLASH BOOST to resemble the quivering action of a wounded baitfish. All colors are now in stock.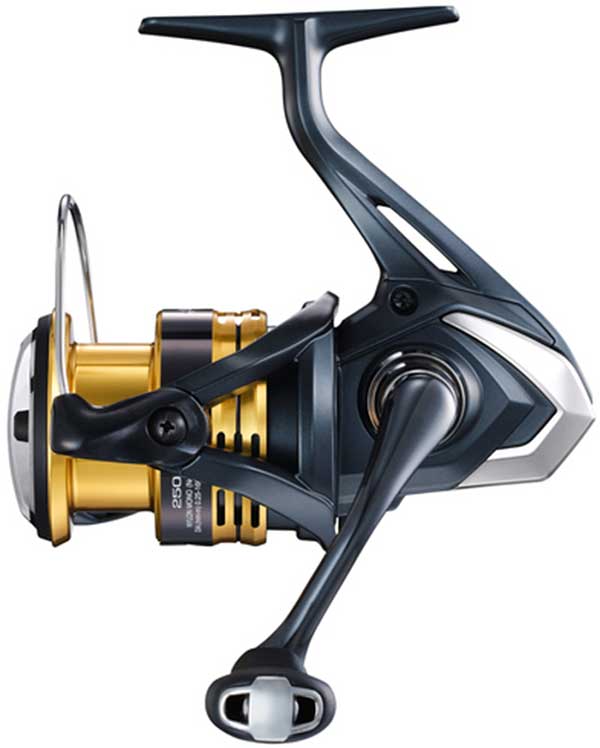 Shimano Sahara FJ Spinning Reel - NEW IN REELS - August 5, 2022
The storied history of the Shimano Sahara continues in 2022 with the introduction of the Sahara FJ series of spinning reels. Designed for entry and experienced anglers alike, the Sahara series incorporates Shimano's HAGANE Gear for increased durability with the refinement of SilentDrive technology for smoother reeling performance. Compared to the previous generation, the new Saraha FJ is lighter in weight and boasts an entirely new body and rotor design for extra in-hand appeal.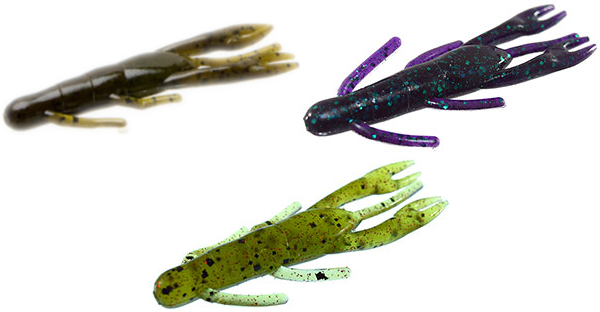 Zoom Grass Craw - SPECIAL RUNS NOW IN STOCK - August 5, 2022
Designed to punch through heavy vegetation, the Grass Craw's compact profile is perfect for this productive technique. This is another nonstandard Zoom lure so you won't find it on their website. All colors in this model are Special Run Colors!



More Messages:
<<
1
2
3
4
5
6
7
8
9
10
11
12
13
14
15
16
17
18
19
20
21
>>