More Messages:
<<
1
2
3
4
5
6
7
8
9
10
11
12
13
14
15
16
17
18
19
20
21
>>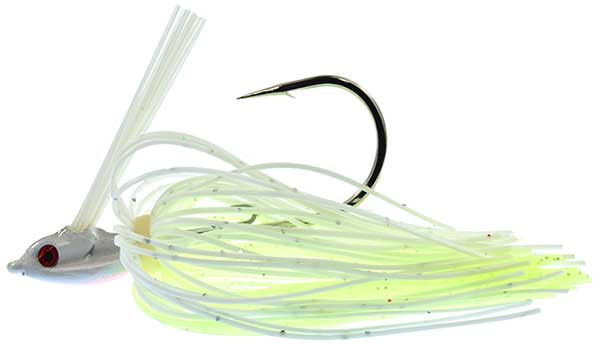 All-Terrain Tackle Swim Jig - NOW AVAILABLE - June 3, 2022
Imagine finding a swim jig that is balanced to truly "swim" through cover, has the perfect weed guard for great hook sets and comes standard with a super sharp 2x strong hook. The All-Terrain Tackle Swim Jig has all of these features, so just add your favorite trailer and you're ready to go. Since its introduction this jig has contributed to multiple national tournament wins including B.A.S.S. Elite Series and FLW Tour wins!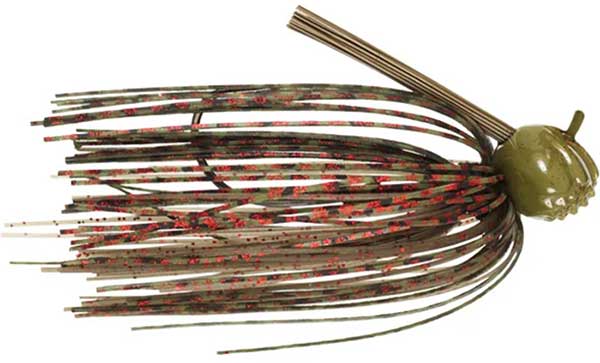 All-Terrain Tackle Jim Moynagh Football Head Jig - NOW AVAILABLE - June 3, 2022
The All-Terrain Football Head Jig is a tournament proven "football head" that literally rolls through rocks and over other hard bottom areas better than any other jig style. Their Football Head Jig comes in a skirted - brush guard version designed to be fished with a twin-tail grub, crawfish imitator or a regular jig skirt and trailer combination.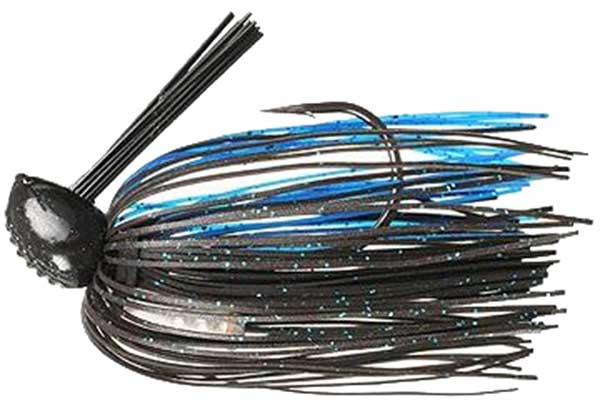 All-Terrain Tackle Rattling A.T. Jig - NOW AVAILABLE - June 3, 2022
The Rattling A.T. Jig is the one jig that can do it all! There have been literally 100's of tournaments won on this jig! Whether you fish trees, bushes, weeds, rocks or docks, this jig will get the job done. Their "hidden eye" design keeps you fishing instead of pulling weeds off the front of your jig. Add to this their "double BB" rattle system and you can call in those big bass from great distances. Finally, the Pro Tie hand tied skirts keep everything together!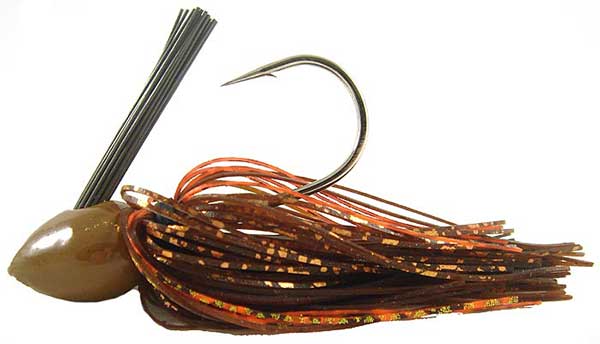 All-Terrain Tackle Grassmaster Weed Jig - NOW AVAILABLE - June 3, 2022
Wherever you have bass using weeds for cover you can fish the Grassmaster Weed Jig. The Grassmaster is built on a super-sharp and 2X strong hook for horsing that big fish out of heavy cover, even with braid! The All-Terrain Tackle "hidden eye" design allows this jig to get in and out of the weeds better than any other jig on the market.




G.Loomis GCX Crankbait Casting Rods - NEW IN RODS - June 3, 2022
Handcrafted in Woodland, Washington, the new G. Loomis GCX features iconic actions and innovative design that anglers have come to expect from a brand that refuses to rest on their laurels. Utilizing G. Loomis Multi-Taper Design technology to engineer technique-specific rods, the GCX collection provides anglers with ultra-durable blanks with powers and actions to boost effectiveness on the water.




Shimano Curado A Casting Rods - BACK IN STOCK - June 3, 2022
Shimano redesigned the Curado series of casting and spinning rods with power and versatility for the tournament angler. The Curado series provides anglers with rods showcasing increased strength and improved casting performance. The Curado series of rods now feature Shimano CI4+ reel seats for increased sensitivity and reduced weight. Most models are now in stock!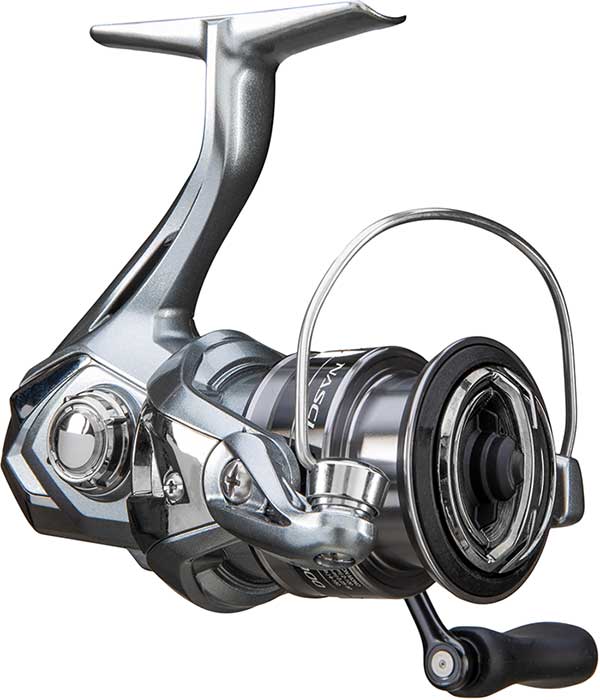 Shimano Nasci FC Spinning Reel - MORE MODELS BACK IN STOCK - June 3, 2022
The new Nasci series of spinning reels answers the call for anglers demanding smoothness and durability in multiple fishing applications. Suitable in both freshwater and inshore saltwater environments, Nasci spinning reels feature CoreProtect and cold-forged HAGANE Gear technology to provide unparalleled gear durability compared to reels with diecast or machined gear construction. The 1000, 3000, and 4000 models are now in stock!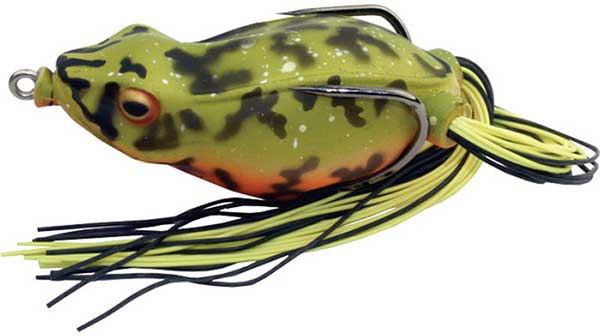 River2Sea Bully Wa II Frogs - NOW AVAILABLE - June 3, 2022
River2Sea took the best walking frog on the market and added some features to make it perform better. Bully Wa is the original keeled belly frog that walks easy on open water around cover and now, thanks to a sealed hook channel, it is one of the most buoyant frogs on the market. An increased belly profile gives Bully Wa a larger profile to draw big strikes, and even better hook gap space for better hookups.




River2Sea Bubble Popper - NOW AVAILABLE - June 3, 2022
Bubble Pop 88 combines the action of a walking bait with the spitting sound of a popper. Openings in the gill plates create sound and leave a trail of bubbles to help fish home in, where premium finishes and treble hooks help seal the deal. Color Terminator has been added to our selection.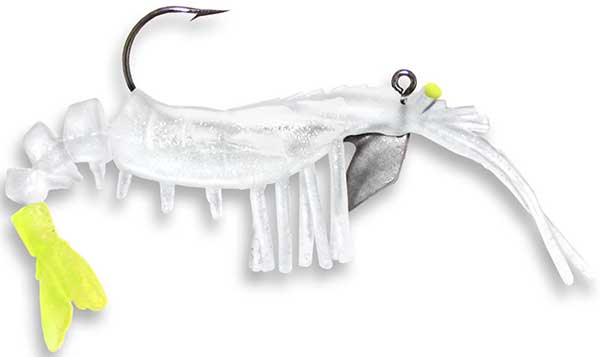 Egret Baits Vudu Glow Shrimp - NOW AVAILABLE - June 3, 2022
You'll think it's magic the way the Vudu Shrimp catches fish! The Vudu Shrimp has a Nylon weave through the body and tail section. Its unique tail gives it a natural swimming action. Give the fish something brighter to draw their attention with Egret's special glow colors!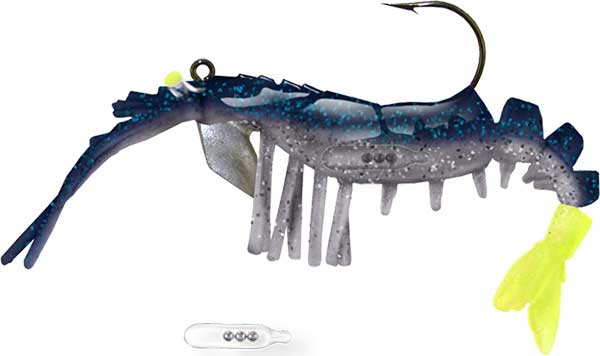 Egret Baits Vudu Rattler Shrimp - NEW COLORS - June 2, 2022
The Vudu Rattling Shrimp is a 3.5-inch model with a kangaroo-like belly pocket designed to hold an internal rattle. The internal rattle can also be removed if a quiet presentation is preferred. The empty pocket is also a great place to add some Pro-cure Scent Sauce. Check out new colors Bloody Mary, Blue Moon, Creole Magic, Green Hornet, and Red Pepper.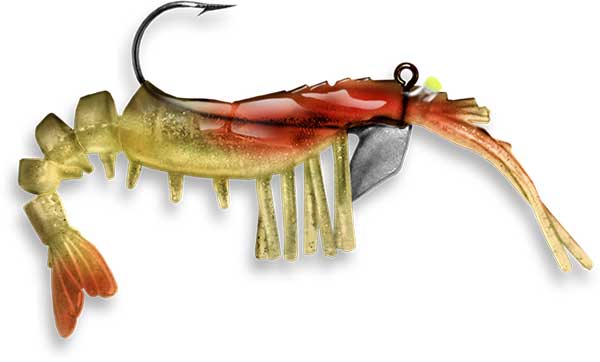 Egret Baits Vudu Shrimp - NEW COLORS - June 2, 2022
The lure that started it all! Made from insanely tough TPE that's nearly indestructible, many fisherman report well over 100 fish caught on a single Vudu. Check out some of the recent additions to our selection with colors Bayou Brew and Golden Tiger, along with new colors Bloody Mary, Creole Magic, and Green Hornet. We also added the 2" size in select colors.




Zoom Bait Double Ringer - SPECIAL RUN COLOR - May 26, 2022
The diminutive and subtle Double Ringer looks simple, and it is, but this ringed assassin is deadly on fish that want a quick darting action in a small package. Put it on a Carolina rig or a dropshot, or fish it weightless around grass, and when one side gets torn up from catching too many fish, just flip it around and start over. Watermelon Candy Red (color #281) is now in stock as a new special run color in this model!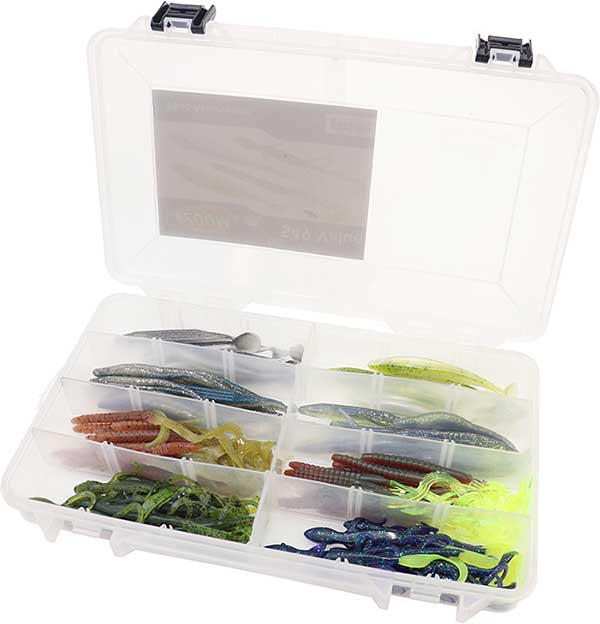 Zoom Bait Assortment In 3700 Plano Box 88pc - NEW IN SOFT BAITS - May 20, 2022
A Plano 3700 Tackle Box ready to go with an assortment of Zoom Baits including 6" Lizards, 5" Super Flukes, 5" Swimmin' Super Flukes, and 6" U-Tales! 88 lures are already organized to help you grab them in a hurry when you need to tempt the next big bass.



Zoom Bait Ultra-Vibe Speed Craw - NEW SPECIAL RUN COLOR - May 20, 2022
With its compact shape and fast-paddling tails, the Ultra-Vibe Speed Craw is a jack of all trades and a master of many. It's great by itself, dragged slowly across the bottom or pitched into heavy cover, but you can also affix it to the back of a swim jig or a vibrating jig for the deadliest trailer ever. New special run color Hot Zamales has been added to our full selection!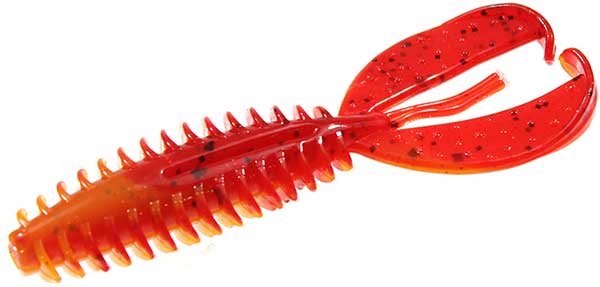 Zoom Bait Z-Craw Jr. - NEW SPECIAL RUN COLOR - May 20, 2022
The Z Craw Jr. is effective on the back of swim jigs and vibrating jigs, as well as structure-hugging wobble heads. This smaller version will handle all of those same applications as the larger Z Craw and will quickly turn into your favorite lure for tempting finicky bedding bass as well. It's smaller than its predecessor, and while it has finesse applications, you'll be surprised at how many big bass it fools. New special run color Hot Zamales is now in stock!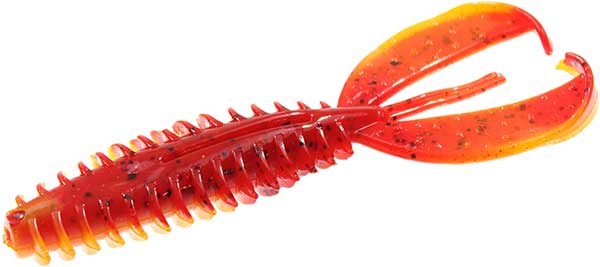 Zoom Bait Z-Craw - NEW SPECIAL RUN COLOR - May 20, 2022
The Z-Craw takes an elongated body with forward facing ribs and adds hook pockets top and bottom as well as fluttering claws, all in a streamlined package designed to slip into the heaviest cover with ease while also pulsating with the sound and fury of an angry crawfish. Check out new special run color Hot Zamales!




Zoom Bait Super Fluke Jr. - SPECIAL RUN COLOR - May 20, 2022
The deep belly of the Super Fluke causes it to dart, glide and knuckleball through the water, while its universal baitfish size allows it to tempt both limit-sized bass and the biggest fish on your lake. Rigged weightless, it skitters across the surface like an injured shad, but a belly-weighted hook or some insert weights allow you to employ it as deep as necessary. Watermelon Violet is a special run color new to the 4" size!




Megabass SonicSide - MORE COLORS - May 20, 2022
The SonicSide is a competition-ready flatside crankbait born of the exacting demands of their National Pro Staff. Built for a tight, high-pitch action to dominate cold water situations, the SonicSide displays unrivaled casting distance and stability during fast retrieves. Colors Bahama Milk Pearl, GP Pro Perch, HT Ito Tennessee Shad, and Megabass Sexy Shad have been added to offer their full selection.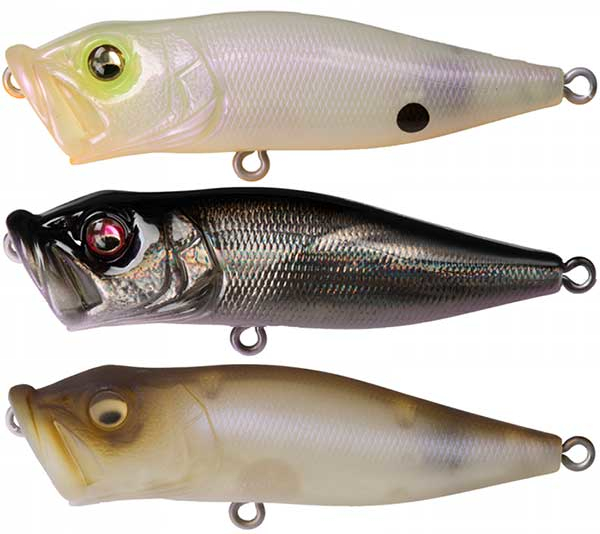 Megabass Pop-X - NEW COLORS - May 20, 2022
While the carefully crafted contours and hand-finished paint job of the Megabass Pop-X might draw your eyes first, the real magic lies within the Megabass original Side-Stepping Balancer system, which allows this popper to transform into a walking-style bait with short twitches of slack line. This lure combines the spitting action of a popper with a truly unique rolling-dog-walk action. Check out new colors Bahama Milk Pearl, GG Deadly Black Shad, and Mat Shad.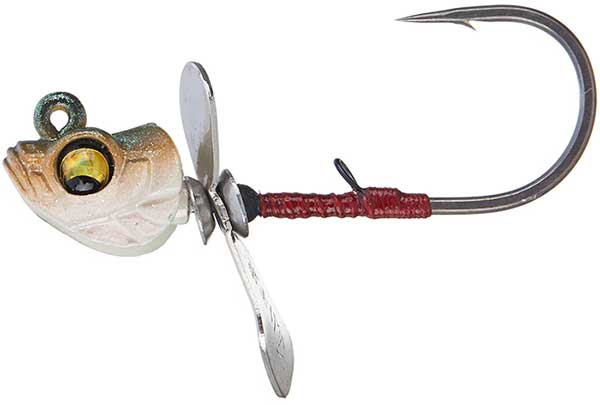 Megabass Okashira Screwhead - NEW IN JIGHEADS - May 20, 2022
The Okashira Screwhead adds Megabass's exclusive asymmetrical prop to the Okashira's exquisite design, adding flash and subtle vibration. With one blade larger than the other and finely-tuned bend angles, the offset design generates a unique 'pulsing' presence to draw in fish from distance. Supercharge your umbrella rig or jig head presentation. We're now carrying their full selection including new colors Shadow Spawn, Tennessee Shad, and Weed Kamo II.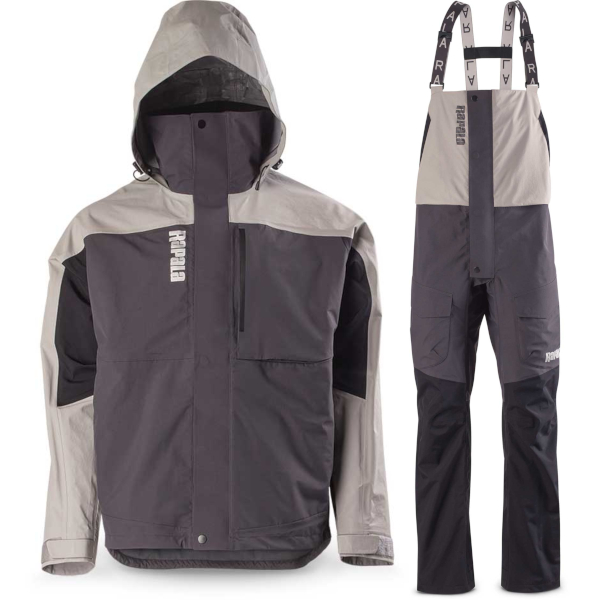 Rapala Pro Rain Jacket & Pro Rain Bibs - NEW IN APPAREL - May 20, 2022
The Rapala Pro Rain Jacket and Pro Rain Bibs features 3-layer construction which offers comfort, durability and ultimate protection. With an outer layer of DWR treated fabric, a middle layer of a waterproof/breathable membrane, and an inner layer of polyurethane (PU) it repels precipitation while allowing moisture and vapor to escape.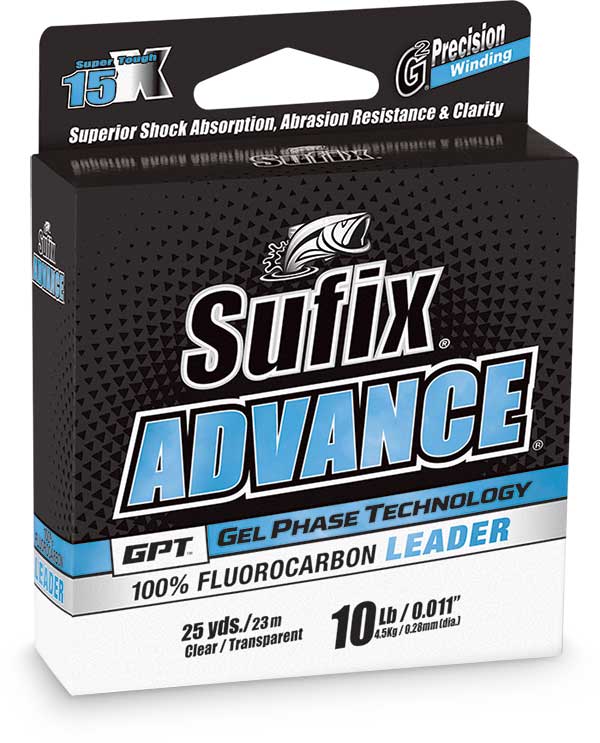 Sufix Advance Fluorocarbon Leader - NEW IN FISHING LINE - May 19, 2022
Proprietary Gel Phase Technology GPT process produces the ultimate fluorocarbon leader in performance, clarity, and UV ray protection. Incredible shock absorption & knot strength, virtually invisible underwater, and superior abrasion resistance to all elements. G2 Precision Winding is virtually memory free allowing your presentations to move more naturally.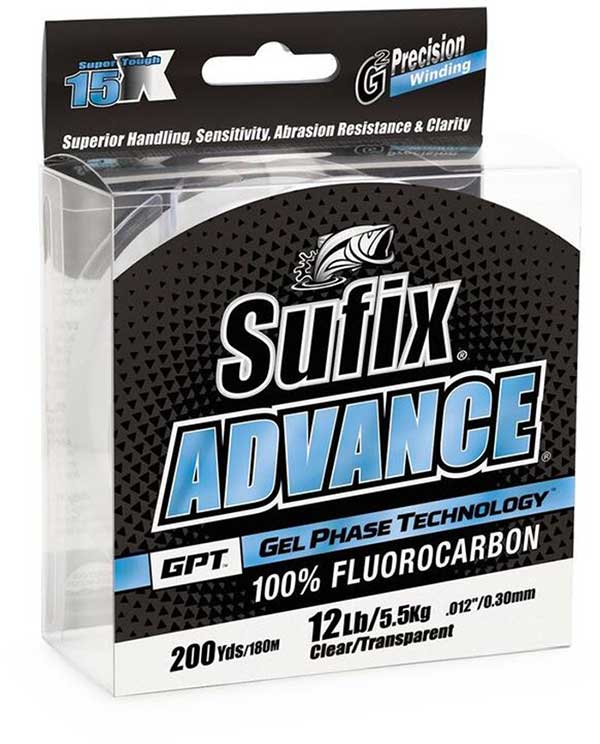 Sufix Advance Fluorocarbon Line - NOW AVAILABLE - May 19, 2022
Proprietary Gel Phase Technology process produces the ultimate handling, performance and clarity essential to the most discriminating anglers. Maximization of the fluoropolymers through precision processing creates an easy handling, super-sensitive and abrasion resistant fluorocarbon.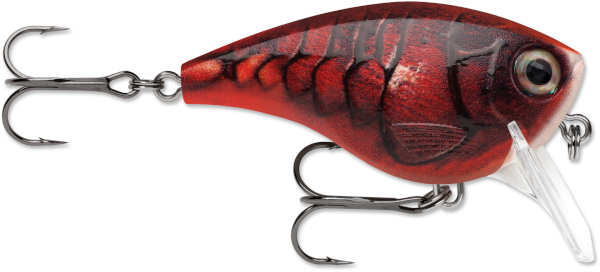 Rapala BX Mid Brat - NEW IN HARD BAITS - May 19, 2022
Badly behaved and always looking for a fight, the BX (Balsa Xtreme) Mid Brat is one tough little cookie. Balsa inner core with an armor coating of rugged copolymer, it is the most durable, fish catchin' square bill ever.



More Messages:
<<
1
2
3
4
5
6
7
8
9
10
11
12
13
14
15
16
17
18
19
20
21
>>