More Messages:
1
2
3
4
5
6
7
8
9
10
11
12
13
14
15
16
17
18
19
20
21
>>

Biwaa Warax Craw - NOW IN STOCK - February 8, 2018
Designed with versatility in mind, the Biwaa Warax Craw excels in every situation it faces. The slender body and long claws give the Warax Craw incredible action at any retrieval speed. Designed with hook guides on the top and bottom of the lure, rigging this plastic crayfish imitation Texas style or Tex-posed couldn't be any easier.




Biwaa Deus Swimbait- NOW IN STOCK - February 8, 2018
The "Deus" is injection molded using two different densities of plastic. The bottom half (belly) contains a denser, heavier salt formulation than that of the back. This feature allows the Deus to keep a balanced keel, even while rigged with a weightless presentation.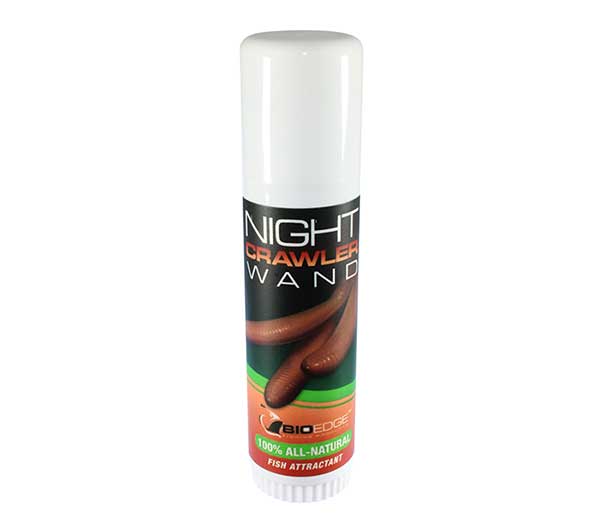 BioEdge Wands - NOW IN STOCK - February 8, 2018
BioEdge Wands are made with the same concentrated oils as their potions, plus a solidifying agent. Very similar to a glue stick in function. They are mess free and do not spill. Quickly and easily coat your lures and tackle with 100% natural long lasting fish attracting scent.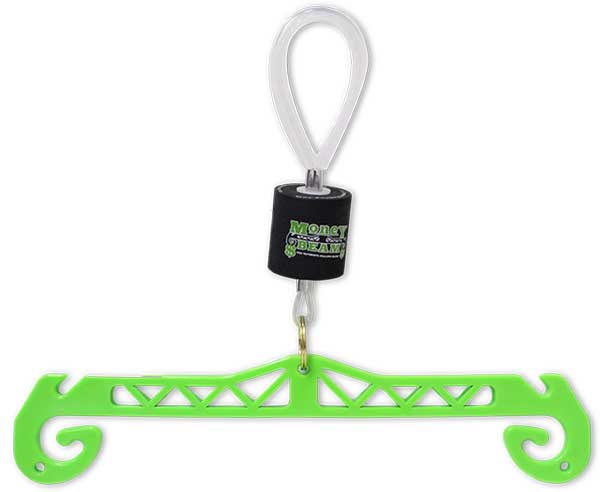 Cal Coast Fishing Money Beam Culling Beam - NOW IN STOCK - February 8, 2018
The Cal Coast Fishing Money Beam Culling Beam is the ultimate culling beam. It quickly identifies your best five fish and is dependable when ounces count. Accurate, durable, and light weight, it stays in the livewell because it floats and is rust free.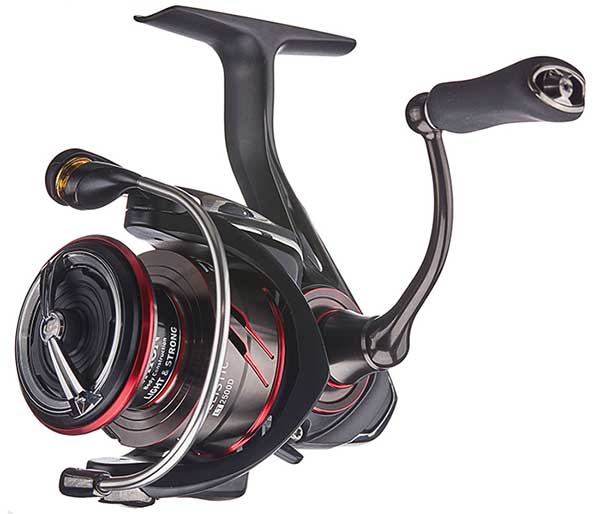 Daiwa Ballistic LT Spinning Reel - NEW REEL - February 8, 2018
The Ballistic LT series of spinning reels were designed lighter and stronger in a more compact package. At the heart of the reel is a machined A7075 Aircraft Grade Aluminum DIGIGEAR designed for smoothness, strength and durability. The reel is long-casting and extremely smooth, employing a 7 Bearing System.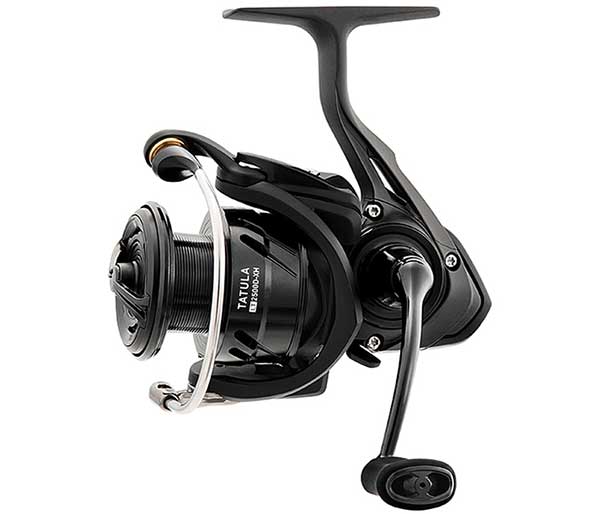 Daiwa Tatula LT Spinning Reel - NEW REEL - February 8, 2018
This Tatula LT reel is one of the lightest spinning reels out in the market. The state of the art Air Rotor design is 15% lighter yet stronger by dispersing the pressure evenly over the part. The Daiwa Tatula LT is designed with the more sophisticated bass fisherman in mind.




River2Sea Top Notch - NOW IN STOCK - February 8, 2018
This topwater bait is perfect for targeting aggressive Bass in and around bait fish. The soft plastic prop moves a great deal of water and creates a big wake. Also, the cupped lip creates spitting and popping action that leaves a bubble trail that is irresistible to Giant Bass.




River2Sea Lane Changer - NOW IN STOCK - February 8, 2018
This topwater bait features River2Sea's new soft plastic propellers, which give the bait precision action, and a very unique sound. With its subtle action, the bait puts off a small wake, intended for more of a finesse topwater approach to catching giant Bass.




River2Sea Whopper Plopper Silent Saltwater - NOW IN STOCK - February 8, 2018
With the same whopper-plopping-fish-catching action of the original River2Sea Whopper Plopper 130, this new version comes with all the same features you've come to love but without the rattle. This new version is designed specifically for saltwater use.




River2Sea Big Mistake - NOW IN STOCK - February 8, 2018
The unique size and shape of this bait provides a big profile for those Giant Bass to hone in on. The big soft plastic props move a large amount of water, which puts off a sound that the Bass cannot help but seek and destroy.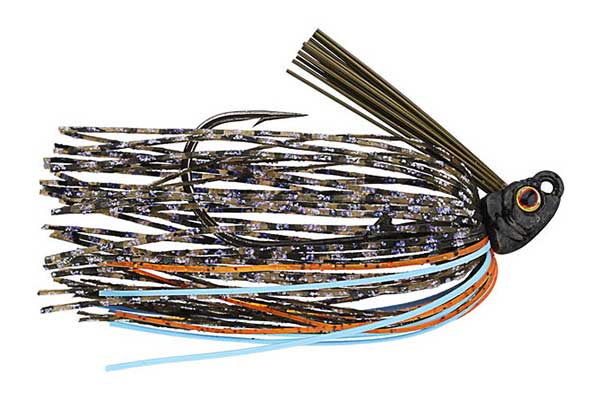 Greenfish Tackle Swim Jig - NOW IN STOCK - February 8, 2018
The Greenfish Tackle Swim Jig has a slender bullet shaped head with a recessed line tie that works great when used around vegetation, wood and other heavy cover. Crafted with a medium wire Mustad UltraPoint hook and a hand tied premium silicone skirt, tied inside out for reduced bulk and extra flare.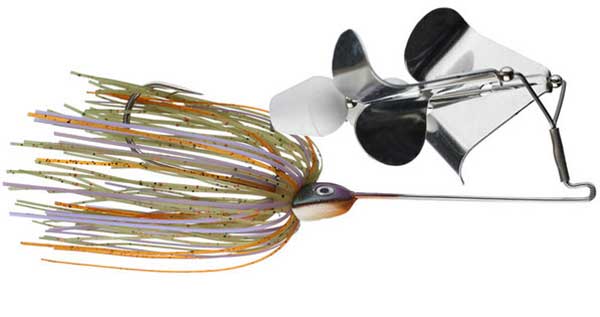 Greenfish Tackle Shark Double Blade Buzzbait with Floats - NOW IN STOCK - February 8, 2018
The Greenfish Tackle Shark Double Blade Buzzbait with Floats stays on the surface with the help of its two foam floats. Its dual blades tear up the water to attract the bass and the sharp Mustad hook keeps them on!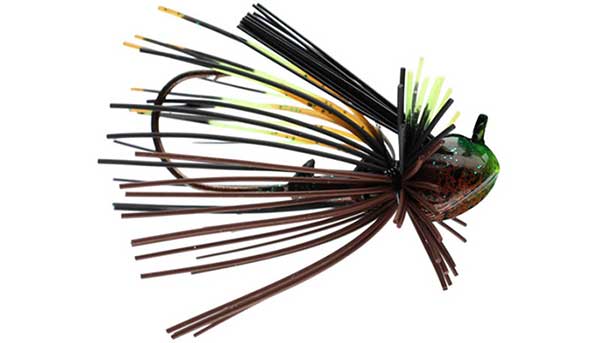 Greenfish Tackle Itty-Bitty Living Rubber Finesse Jig - MORE COLORS - February 8, 2018
The Greenfish Tackle Itty-Bitty Living Rubber Finesse Jig is hand tied with living rubber and silicone accents. The head is designed with a groove on the bottom side that allows the head to rock back and forth and roll over cover easily. Backed with a super sharp Mustad hook the Itty-Bitty Finesse Jig is hard to beat.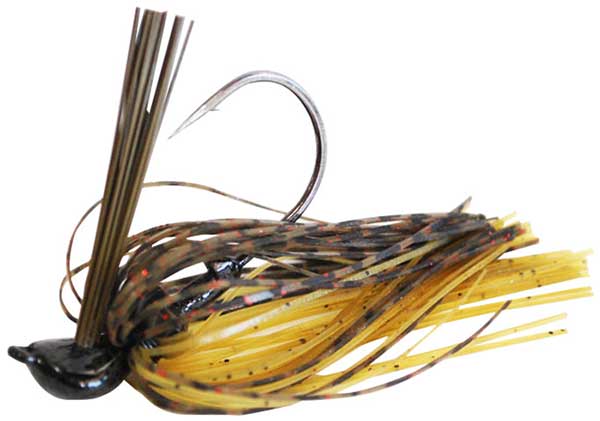 Greenfish Tackle Skipping Jig HD - NOW IN STOCK - February 8, 2018
The Skipping Jig HD (Heavy Duty) is a hand painted Arkie style jig hand tied with premium silicone material. The silicone skirt is tied inside out to create flare yet reduce bulk for better skipping. They boast super sharp Mustad UltraPoint hooks. The HD version has a stouter hook than the regular version along with a recessed line tie for flipping, pitching and use around heavier cover.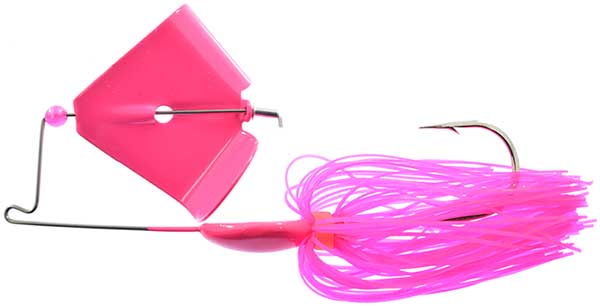 Greenfish Tackle Hammer Head Buzzbait - MORE COLORS & SIZES - February 8, 2018
To fill a niche left behind from a legendary buzz bait, Greenfish developed the Hammer Head with an "Awesome Head Hammering Sound" that attracts big bites. Made with premium components including a 4/0 Mustad hook, the Hammerhead Buzz is a must have for your top water lure assortment. You won't even find this bait on the Greenfish Tackle website as it's only available through select retailers!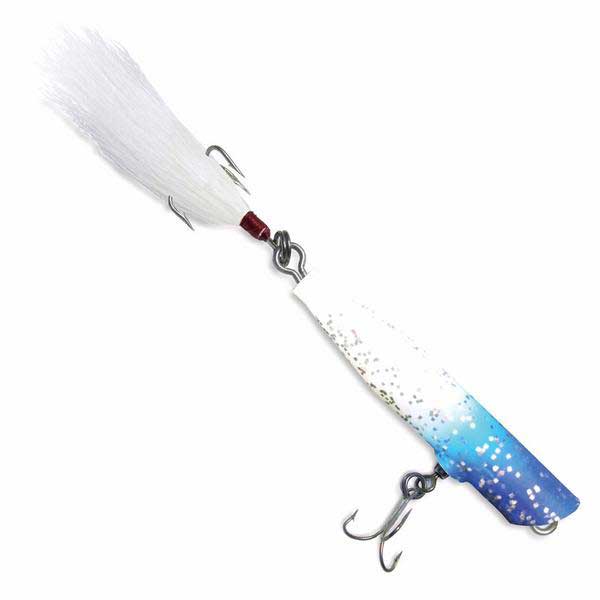 Atom Lures Striper Swiper - BACK IN STOCK - February 8, 2018
Since 1956, the Striper Swiper has caught millions of fish since its conception over 45 years ago. Don't let its name fool you. It is deadly on all species of fish; redfish, tarpon, bluefish, tuna, roosterfish and all types of jacks have fallen prey to this lure. It's back in stock with a larger selection.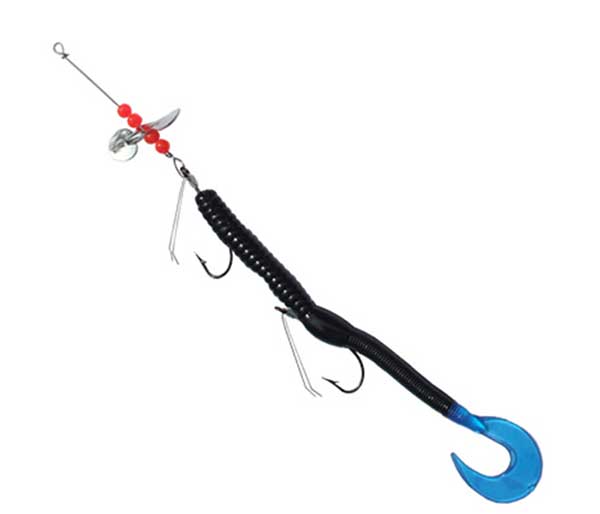 Creme Pre-Rigged Curltail Worm - NOW IN STOCK - February 8, 2018
The Creme Pre-Rigged Curltail Worm comes pre-rigged with two 1/0 light wire weedless hooks along with a propeller and wire leader. Just simply attach your line to the wire leader and you're ready to fish! No hassle and no complications with this rig!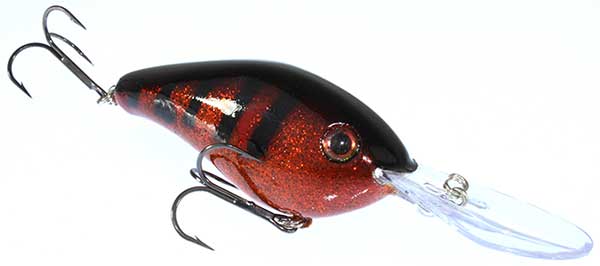 Strike King Pro-Model Xtra-Deep (XD) Crankbaits - SPECIAL COLOR - February 8, 2018
Dive deeper and cast farther with the XD Series from Strike King. You won't find color Orange Sparkle in Strike King's catalog, but it's a special color we carry for you! It's now available in the 3XD and 6XD models as well.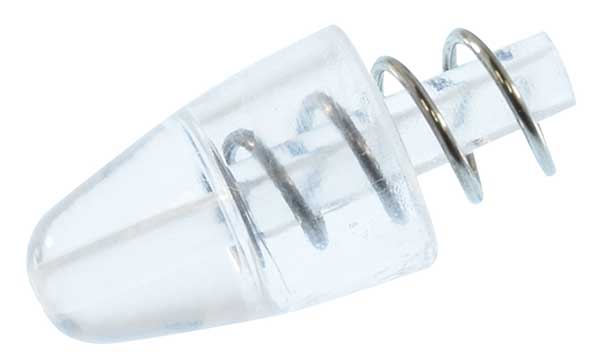 Gambler Hollow Point Plastic Screw Keeper - NEW TERMINAL TACKLE - February 2, 2018
Rig the Hollow Point in front of all your weightless soft plastic baits. Perfect for Texas-rigging or even Carolina-rigging in brush or other heavy cover, the Hollow Point screws into your bait and keeps it from slipping down the hook shank.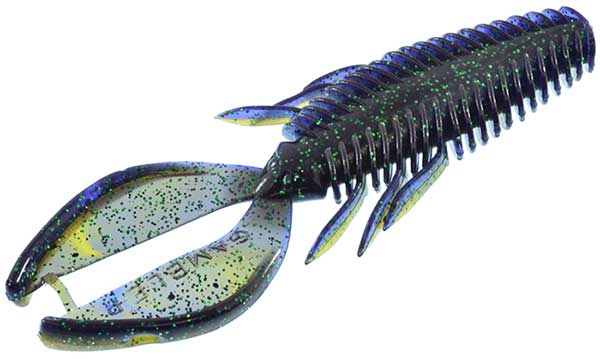 Gambler Stinger - NEW SOFT BAIT - February 2, 2018
Most anglers love to flip and pitch heavy cover, and the Gambler Stinger has taken the best parts of other Gambler baits to create the most ideal flipping bait on the market. The Stinger combines the chevron body design from Gambler's Craw Daddy and incorporates some modern ribs that produce a bulkier appearance and catch air as it falls to the bottom, leaving an enticing bubble trail.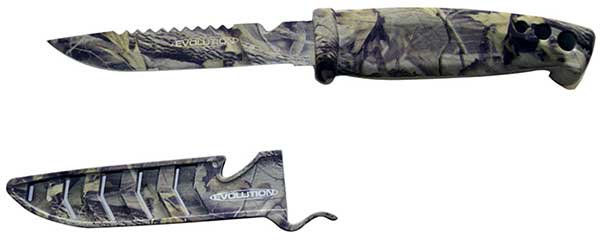 Evolution Bait Knife - NEW TOOL - February 2, 2018
The Evolution Bait Knife features a 4" blade with a serrated back for cutting through bone and bait. Breathable sheath allows for quick drying when the knife is stored. In addition the line cutter wedge on the sheath allows for the cutting of line without removing the sheath.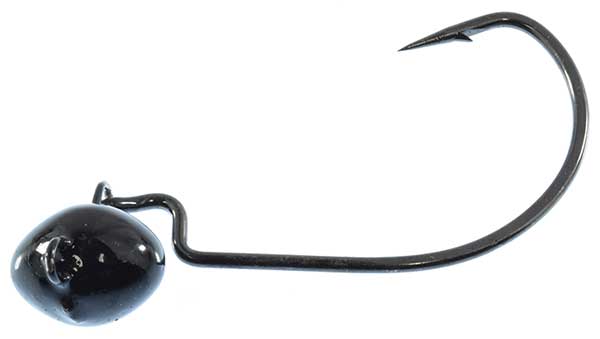 Gambler Wrecking Ball - NOW IN STOCK - February 2, 2018
Destroy the competition with the free-moving action of the Gambler Wrecking Ball. Designed with a football shaped head, the Gambler Wrecking Ball features a clevis where traditional fixed jigs normally have a hook, allowing the super-sharp Mustad hook to swing freely.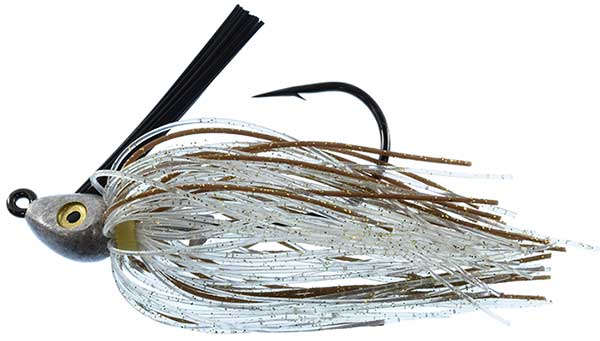 Gambler Heavy Cover Southern Swim Jig - MORE COLORS - February 2, 2018
As the name states, the Heavy Cover Southern Swim Jig is designed to throw in the heaviest cover you could imagine. The beefed up weed-guard comes through all types of grass, brush, and wood, while their skirts have tremendous action when retrieved and added flash.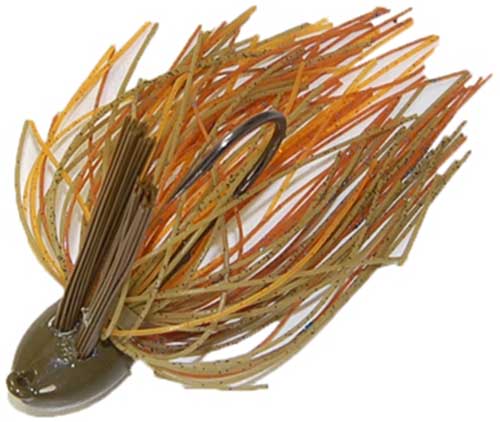 Gambler Double Weedguard Jig - NEW JIG - February 2, 2018
At the forefront of fishing heavy cover, the Gambler Lures Double Weedguard Jig provides a punching style jig that draws bites from big fish in the nastiest cover. It combines a distinctive punch-style head with unique double-brush guard design.




Gambler GZ Swimbait - NOW IN STOCK - February 2, 2018
The GZ is based on the popular Big EZ and gives an even larger profile for giant fish. If you are looking for a bigger profile swimbait with excellent swimming action the GZ 6.5" and 8" (the largest profile swimbait Gambler makes) are the baits for you.



More Messages:
1
2
3
4
5
6
7
8
9
10
11
12
13
14
15
16
17
18
19
20
21
>>