More Messages:
1
2
3
4
5
6
7
8
9
10
11
12
13
14
15
16
17
18
19
20
21
>>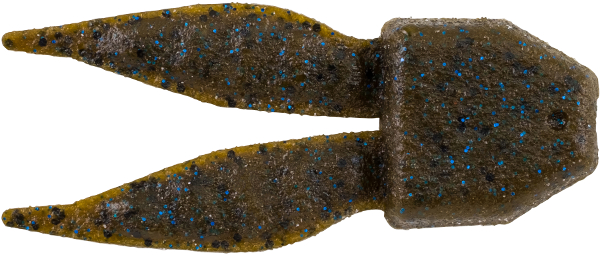 Berkley PowerBait MaxScent Power Chunk - NEW SOFT BAIT - April 25, 2019
The Berkley PowerBait MaxScent Power Chunk adds movement and bulk to your jig. Designed with the old pork trailers in mind but easier to use, the texture provides more surface area for PowerBait MaxScent scent & flavor. The all-new material releases a super-charged scent field attracting fish in a way never before seen.




Zoom Bait Beatdown - NEW SOFT BAIT - April 24, 2019
Bring the fight to the fish and stick around for the beatdown. The Zoom Beatdown gives a whole new meaning to "small, but powerful". It has no limits, from the ned rig, neko rig, wacky, on a dropshot, or even a small shaky head. The versatility of the Zoom Beatdown is the knockout blow you've been looking for.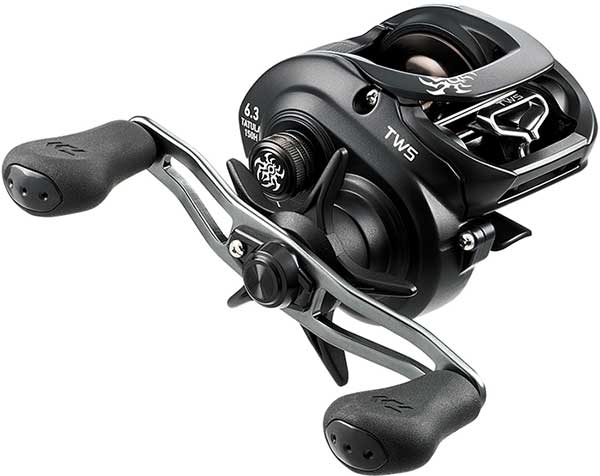 Daiwa Tatula 150 TWS Baitcasting Reel - NEW REEL - April 13, 2019
The Tatula 150 T-WING Baitcasting Series is designed for specific bass fishing tasks like deep cranking, punching or flipping, pulling chatter baits or swimbaits, and frogging. With an aluminum side plate and frame and reinforced brass gearing and a sturdy pinion gear, these reels are designed for the more rigorous demands of power bass fishing.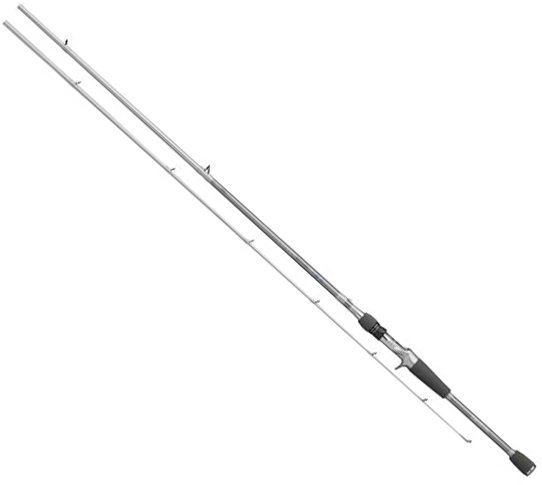 Daiwa Tatula Elite Signature Series Bass Casting Rods - NEW MODELS - April 13, 2019
These are true signature series rods that were developed by Daiwa's Pros such as Randy Howell, Brent Ehrler, Ish Monroe, Takahiro Omori, Andy Montgomery, Seth Feider and Cody Meyers. Each pro was asked to pick their favorite techniques and design specific rods to be the ultimate action to accomplish that technique. Daiwa's Pros were given absolutely free reign to pick rod blank, guides and reel seat, so there is something for everyone. We've added new models for the purposes of Shooting, All Around, Small/Medium Crankin', Universal, Searchbait, Long Cast Frog, and Swimbait.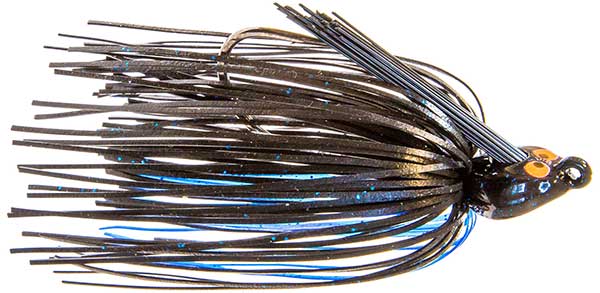 Z-Man CrossEyeZ Snakehead Swim Jig - NEW JIG - April 12, 2019
The latest installment in the heralded CrossEyeZ Jig lineup, the Snakehead Swim Jig takes a cue from mother nature with a head design modeled after that of a snake to allow it to come through grass and cover easily. Like other jigs in the CrossEyeZ jig family, this jig features nothing but the best components and construction. Their full selection has been added.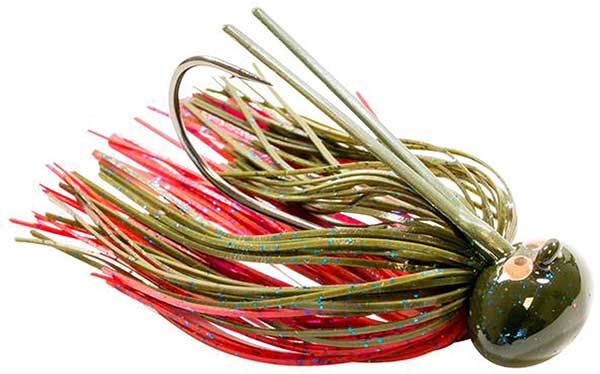 Z-Man CrossEyeZ Football Jig - NEW JIG - April 12, 2019
Bassmaster Elite Series pro David Walker set out to create the perfect football jig and has done it again with the CrossEyeZ Football Jig! The combination of a traditional football-shaped head with a custom plastic v-shaped weedguard creates a jig that can be dragged across ledges, gravel bottoms, and chunk rock without snagging while still allowing for easy hooksets. We've added all colors and both sizes!




Z-Man Original ChatterBait - MORE SIZES - April 12, 2019
Time and again, top anglers rely on The Original ChatterBait brand bladed swim jig to help fill livewells and cash tournament checks. This groundbreaking lure's patented design and trademarked hex-shaped blade combine to produce unmatched vibration, flash, and action, enabling it to perform like a crankbait, jig and spinnerbait - all in one fish-slaying package. We've added to our large selection.




Z-Man Boar HogZ - MORE COLORS - April 12, 2019
The 4" Boar HogZ is a super-versatile power-fishing bait that anglers can employ for a wide array of applications ranging from penetrating thick, matted vegetation to dragging along the bottom on a wobble head or football jig. A compact creature bait with 10X Tough durability, a ribbed body, tapered legs, and action-packed textured, twin curly tails. Color Canada Craw has been added to our selection.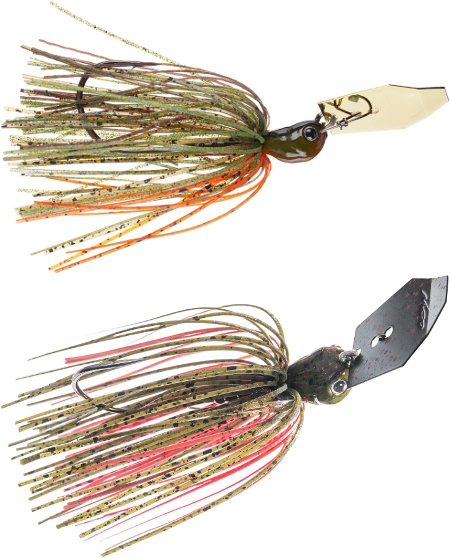 Z-Man Evergreen ChatterBait Jack Hammer - NEW COLORS & SIZE - April 12, 2019
Designed by Elite Series pro Brett Hite in conjunction with Japanese luremaker Evergreen International, the ChatterBait Jack Hammer's flat-bottom, low center of gravity head and super thin, strong stainless steel blade enable it to start vibrating quickly and hunt in an erratic, side-to-side motion, just like a frantic baitfish. New colors Brett's Bluegill and Hite's Hot Craw have been added along with a larger 1.5 oz size.




Z-Man Trick ShotZ - NOW STOCKING - April 12, 2019
Thanks to their remarkably soft, pliable, buoyant, and 10X Tough ElaZtech construction, 3.5" Trick ShotZ—Z-Man's first specifically designed drop shot baits—feature limber, ribbed bodies and spade-shaped tails that produce ultra-lifelike action with little rod movement, and are impregnated with salt for taste and texture.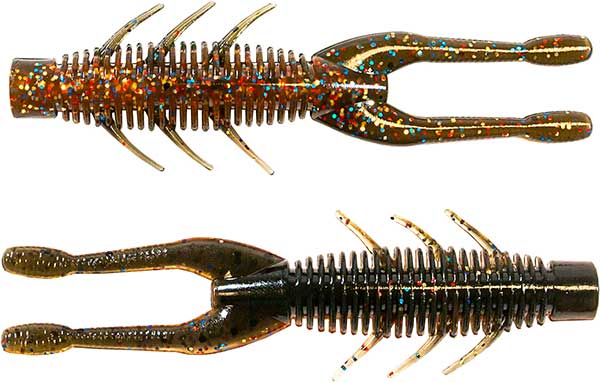 Z-Man TRD HogZ - NOW STOCKING - April 12, 2019
Mimicking a variety of invertebrates that make up the bulk of a bass' diet, the 3" TRD HogZ is a ribbed, compact-profile creature bait designed to pair perfectly with Z-Man's Finesse ShroomZ and NedlockZ jigheads for Midwest finesse-style applications. TRD HogZ are a game-changing option for Ned Rig anglers experiencing tough bites, or simply seeking to maximize their time on the water with as much fish-catching action as possible.




Z-Man Finesse ShadZ - NOW STOCKING - April 12, 2019
The slim, shad-shaped body, thin tail, and superior action of the 4" Finesse ShadZ make them ideal for drop-shotting, Ned rigs, split shot rigs, and other finesse applications. Tested on largemouth, spotted bass, smallmouth, and walleye nationwide, they're a proven performer when the bite gets tough.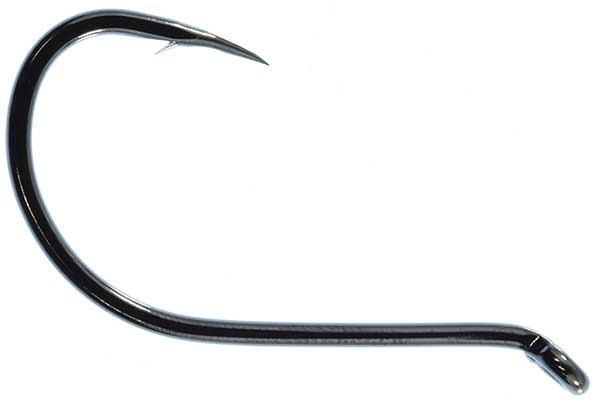 Gamakatsu Octopus Hook - MORE SIZES - April 11, 2019
Gamakatsu's most versatile hook, the Gamakatsu Octopus Hook has long been known for its durability and strength. The Octopus hook comes in a wide variety of sizes, colors and finishes. We've added more smaller sizes in the NS Black model.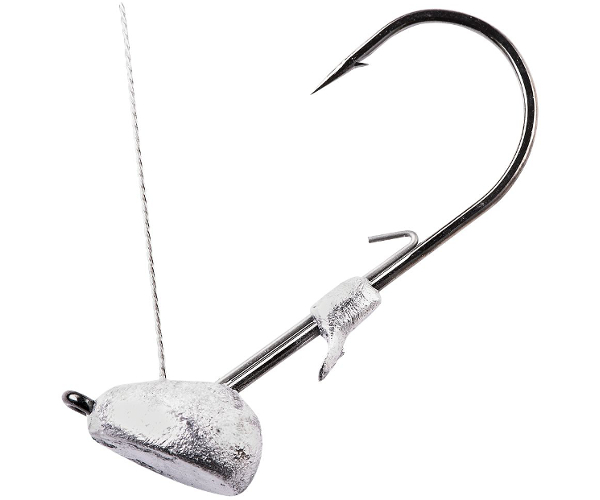 War Eagle Grubber Jighead - NOW AVAILABLE - April 10, 2019
The Grubber features a revolutionary plastic keeper that keeps your swimbaits intact and sitting straight on the hook shank all day. Proudly made in the U.S.A. All sizes have been added to offer the full selection.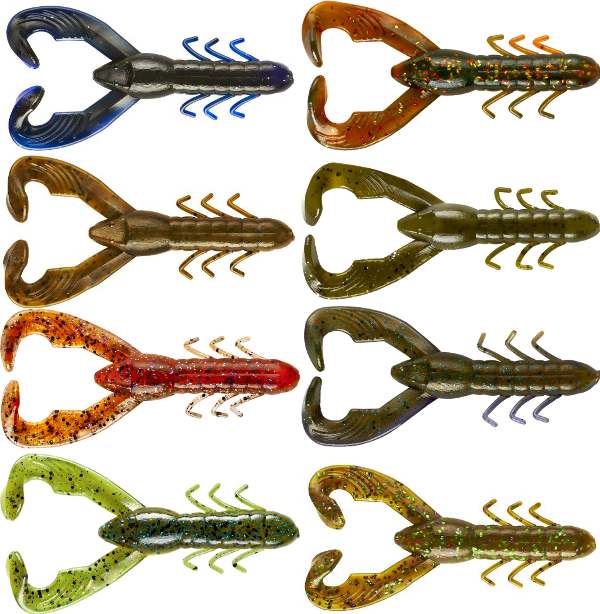 YUM Christie Craw - NEW COLORS - April 10, 2019
When Elite pro Jason Christie was asked what he wanted in a flipping and pitching bait, this is what he brought – a compact craw that swims and flails on the drop to simulate a crawfish or a baitfish. The hyper-action claws feature thicker plastic at the ends to maximize action. The Christie Craw also makes a tremendous jig trailer. We've added the full selection including new colors Green Pumpkin Flash, Camo, Natural, Olive Shadow, and Summer Gill.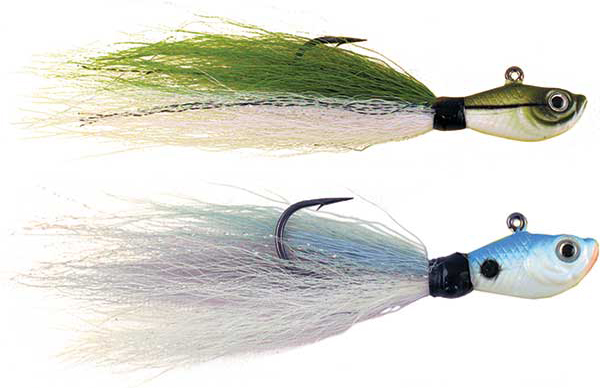 Spro Bucktail Jig - MORE COLORS & SIZES - April 10, 2019
The Bucktail Jig has a unique head shape eyelet and placement which gives it a natural gliding action. When jigged, its body stays parallel for great jigging action. The Bucktail Jigs are made with durable, super sharp Gamakatsu hooks and come in an array of fish-catching colors. We've brought back a wider selection and added colors Sand Eel Green and Spearing Blue along with larger 4 oz and 6 oz sizes.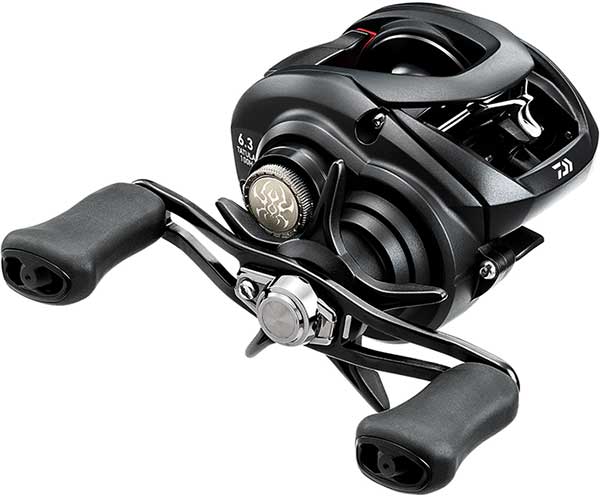 Daiwa Tatula 100 TWS Baitcasting Reel - NEW REEL - April 6, 2019
The Daiwa TATULA 100 TWS is the smallest and lightest reel in the series. It is the most comfortable and palmable reel seen in many years. And with a feather weight of 6.9 ounces it may be the lightest, most fatigue free, reel Daiwa has ever built. The Zero Adjuster spool setting and T-Wing System level wind casts longer and more accurately.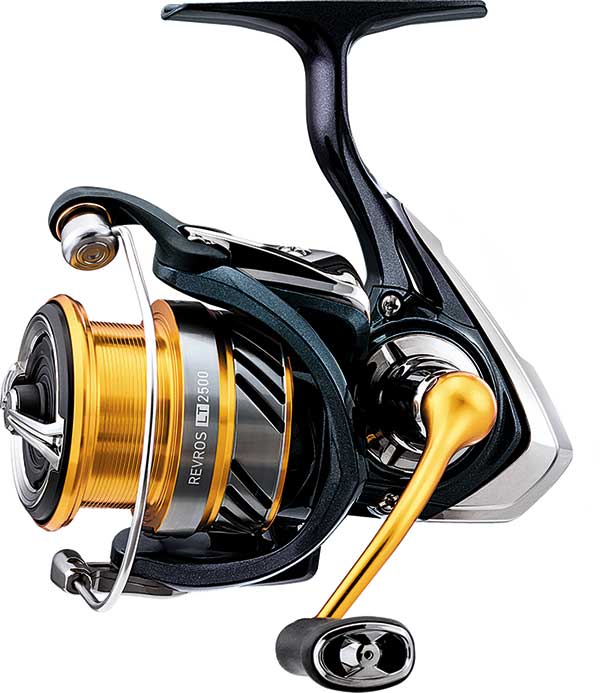 Daiwa Revros LT Spinning Reel - NEW REEL - April 6, 2019
The REVROS LT incorporates the LT Concept of light but tough in a proven reel design. The spinning reel's weight was reduced by 2 ounces in the 2000 model and a hefty 5 ounces in the 4000 model. The Machined Aluminum Handle smoothly transfers power to the main gear. The Air Rotor System is 15 percent lighter than compatible rotors and well balanced for smooth positive retrievals.




Gamakatsu Worm Offset Shank Round Bend Hook - MORE PACK SIZES - April 6, 2019
Gamakatsu's standard offset shank hook with a round bend for a larger bite area. Perfect for Carolina rigging, or any time you need a stealthy presentation. We've added the 25 count packs in Bronze to our selection.




Spro Pro Series Mike McClelland Series RkCrawler 55 - NEW COLORS - April 6, 2019
Designed with a wide wobbling hunting action, the RkCrawler's deflection ability bounces it off cover like no other lure to trigger aggressive strikes. Just hit the rocks and the RkCrawler 55 does the rest while rocking the school of fish like no other crank bait! New colors Burnt Orange Craw, Electric Red Craw, Melon Craw, and Red River Craw have been added to offer the full selection.




Spro Pro Series Mike McClelland RkCrawler MD 55 - ALL COLORS - April 6, 2019
The RkCrawler MD 55 features all the benefits of the RkCrawler 55, but with a shallower dive angle, this bait will be able to come through rock more like a square bill crankbait to deflect off cover and draw more strikes. When the fish are shallower than 7 feet, the RkCrawler MD should be your go-to RkCrawler. We added color Phantom Watermelon to bring you the full selection.




Berkley Spin Rocket - NEW HARD BAIT - April 6, 2019
Create a top water commotion they can't resist with the Berkley Spin Rocket. The Spin Rocket's slender hydrodynamic profile is an excellent minnow imitator that glides across the surface. Its clear plastic props feature a cupped design with an enhanced surface area that can spin at slower speeds with maximum spray. Twitch it, rip it, or simply reel it across the surface for irresistible spraying action.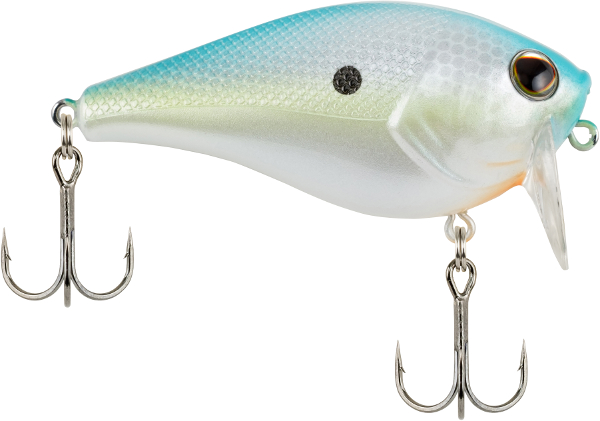 Berkley WakeBull - NEW HARD BAIT - April 5, 2019
The Berkley WakeBull combines the popular Squarebull body with a shallow pitched bill and tail wagging action. Its bill and well-balanced design not only allows it to deflect off surrounding cover but also allows it to be fished at higher speeds without blowouts. WakeBull's sound resonance chamber amplifies the knocking sound with each wag of the tail that entices the curiosity of surrounding fish.



Berkley Surge Shad Jointed - NEW HARD BAIT - April 5, 2019
An extremely versatile lure, the Berkley Jointed Surge Shad provides an exaggerated wobbling action that is ideal for fish actively feeding on the surface or those that are suspended. Its bill design has been tailored for multiple presentations. Simply reel it, twitch it, or aggressively jerk it – this louder and more aggressive version of the Surge Shad excels in a variety of situations.




Berkley PowerBait MaxScent Lizard - NEW SOFT BAIT - April 5, 2019
Berkley PowerBait MaxScent Lizard has a classic lizard design plus it's optimized for MaxScent material. Impregnated with PowerBait MaxScent for slow moving applications, the all-new material releases a super-charged scent field attracting fish in a way never before seen.



More Messages:
1
2
3
4
5
6
7
8
9
10
11
12
13
14
15
16
17
18
19
20
21
>>