More Messages:
1
2
3
4
5
6
7
8
9
10
11
12
13
14
15
16
17
18
19
20
21
>>

G.Loomis NRX Bass Rods - Save 20% - May 26, 2021
While supplies last take 20% off all G.Loomis NRX Bass Rods! Save up to $136 on models still in stock.



Shimano Zodias Glass Casting Rod Buy One Get One Free - SAVE BIG - May 21, 2021
BUY ONE AT THE REGULAR PRICE OF $199.99 AND YOU GET A DIFFERENT MODEL FOR FREE. YOU BUY ONE AND WE GIVE YOU ONE! Models include ZDS170MLG (7'0" Medium Light Moderate) & ZDS172MHG (7'2" Medium Heavy Moderate). Zodias is built with the purpose to give you, the angler, a crisp and responsive rod that delivers incredible casting distance and accuracy.




Z-Man Scented Jerk ShadZ - NEW COLORS - May 21, 2021
Jerk ShadZ can be rigged weightless to achieve a slow, flutter presentation, or bottom bounced on a weighted hook or jighead. The 5" Jerk ShadZ is ideal for popular inshore targets as well as a surface twitchbait for largemouth and a drop-shot bait for outsized smallmouth. The Jerk ShadZ are also incredibly effective when pinned to a heavy jighead and jigged vertically. New colors Fried Bologna and Slam Shady are now available.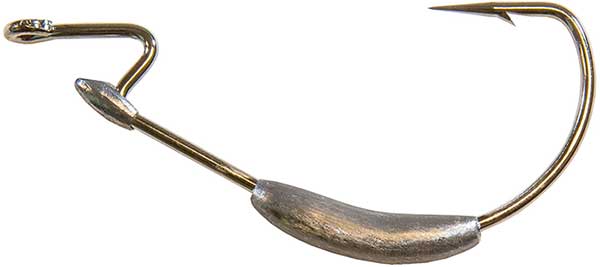 Z-Man TT Lures ChinlockZ SWS Hooks - NEW IN TERMINAL TACKLE - May 20, 2021
Designed to pair perfectly with ElaZtech swimbaits and jerk baits, ChinlockZ SWS (Snagless Weight System) weighted hooks are built on heavy-duty Mustad UltraPoint hooks and feature a molded chin keeper that holds softbaits securely and prevents them from sliding out of place. Each ChinlockZ features a precision molded lead weight affixed to the rear of the hook for perfect balance and to provide an enticing flutter on the fall.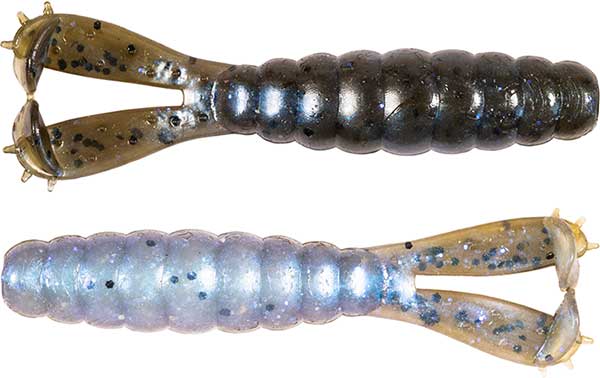 Z-Man GOAT - NEW IN SOFT BAITS - May 20, 2021
The Z-Man GOAT series baits sport twin action tails with the same unique curved paddle tail design arming other Z-Man baits. Soft and buoyant, the bait's 10X Tough ElaZtech construction means it's also durable enough to bounce back, even after boating dozens of bass.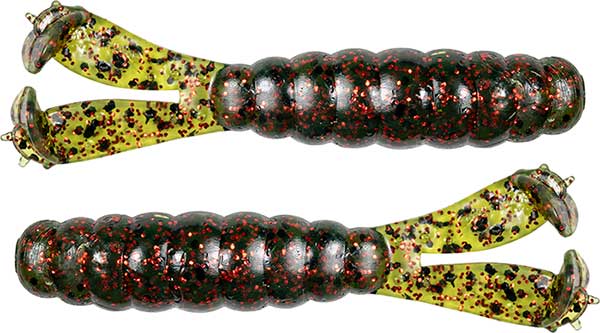 Z-Man Billy GOAT - NEW IN SOFT BAITS - May 20, 2021
Crafted for versatility with the power to thump and vibrate at all retrieve speeds, the new Z-Man GOAT series baits sport twin action tails with the same unique curved paddle tail design arming other Z-Man baits. The GOAT's segmented, slightly flattened torso transitions to dual thin-skinned kicking legs, each terminating with a pulsating, deeply cupped paddle.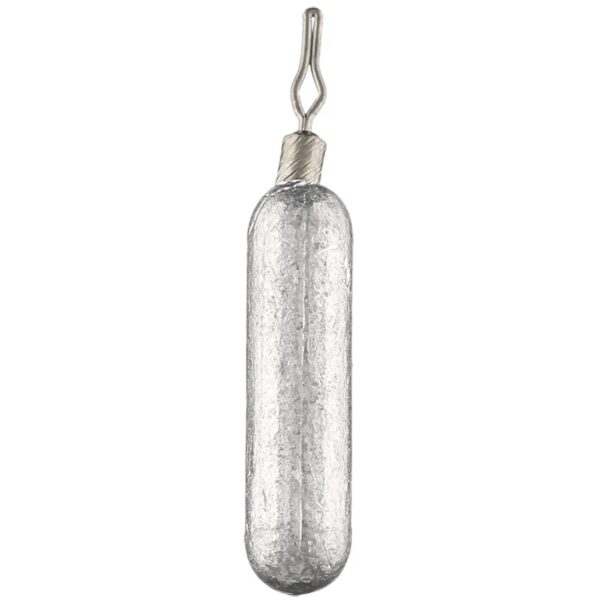 Bullet Weights Finesse Lead Drop Shot Sinkers - NOW AVAILABLE - May 20, 2021
Bullet Weights Finesse Drop Shot Sinkers are designed for finesse-style fishing and will slip on the line without requiring you to tie a knot to hold it into place. Constructed from lead for durable, marine-grade dependability.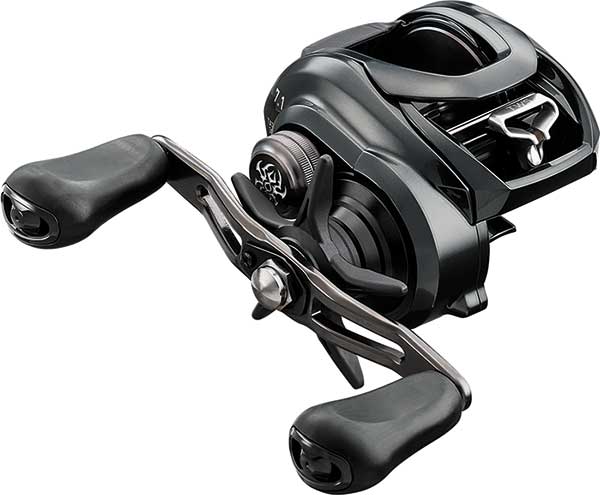 Daiwa Tatula 300 TWS Baitcasting Reel - NEW IN REELS - May 20, 2021
Just when you thought the in-demand Tatula reel family couldn't get any better, Daiwa unleashes the Tatula 300, a true 300-size reel for throwing big bass baits. Daiwa's progressive product development team redesigned the new Tatula to bring anglers a slightly larger option perfect for a variety of applications including outsized, deep-diving crankbaits, swimbaits, A rigs, and more. In short, it's the perfect option for anglers fishing large presentations for even larger fish.




Daiwa Procyon Series Freshwater Rods - NEW IN RODS - May 20, 2021
The Procyon Freshwater Fishing Rod collection is competitively priced yet loaded with high-end features. The handles are comfortable, secure and smart in appearance, finely crafted from cork. The Titanium Oxide guides are sleek yet rugged and designed to handle the extra stresses of braid. Workmanship is backed by a Limited 1-Year Warranty. If you want a skillfully crafted, great performing rod at a smart price then grab a Procyon.




Daiwa Fuego Series Bass Rods - NEW IN RODS - May 20, 2021
Fuego rods have all of the high quality features including lightweight graphite construction and comfortable EVA material handles. Highlights include Daiwa's exclusive comfortable anodized stainless steel hooded reel seat, aluminum oxide ring guides, and convenient hook keeper.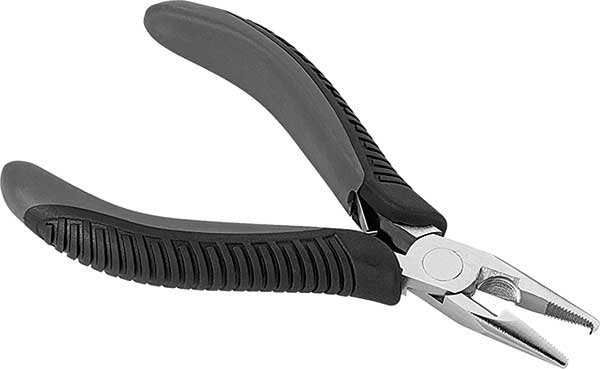 Daiwa Split Ring Pliers - NEW IN TOOLS & ACCESSORIES - May 20, 2021
Daiwa has designed these micro split ring pliers to be a step above the rest. Built to fit into small to micro split rings that you find in many lures, this tool allows you to grab the spit ring and hold it firmly with confidence. Nickel plated and engineered out of steel with "Rockwell C" hardness rating, these pliers are built to last. Spring loaded design allows you a much easier and controlled gripping method.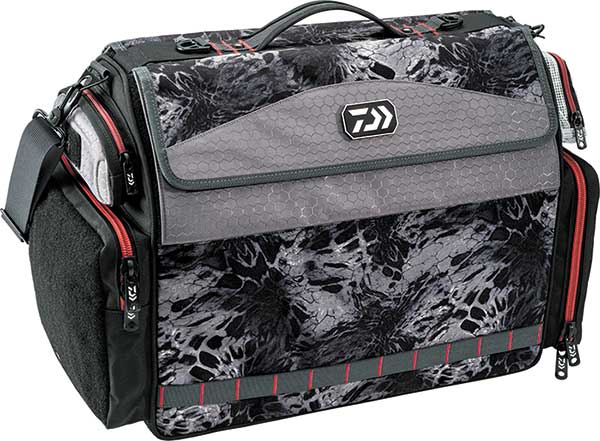 Daiwa D-Vec Tackle Barn Tackle Bag - NEW IN TACKLE STORAGE - May 20, 2021
The D-Vec Tackle Barn Tackle Bag features a double-sided design with gull wing like doors on the top, and is designed to hold up to eight 370 Daiwa tackle boxes and four 360 tackle boxes. It comes with four Daiwa 370 boxes and four 360 boxes to get things started, and in terms of construction the Tackle Barn features a unique barn style design that makes retrieving tackle boxes from the interior simple and easy. The side covers are easy to open thanks to a resilient hook and loop attachment.




Accu-Cull Rod Grip Saver - NOW AVAILABLE - May 20, 2021
Accu-Cull Rod Grip Savers feature Nonslip Heat Shrink grip designed so you can simply cut the amount that you need to cover and protect your rods. They come in different lengths to cover rod grips with 3/4" to 1" diameter handles. Simply use a hair dryer to shrink the grip.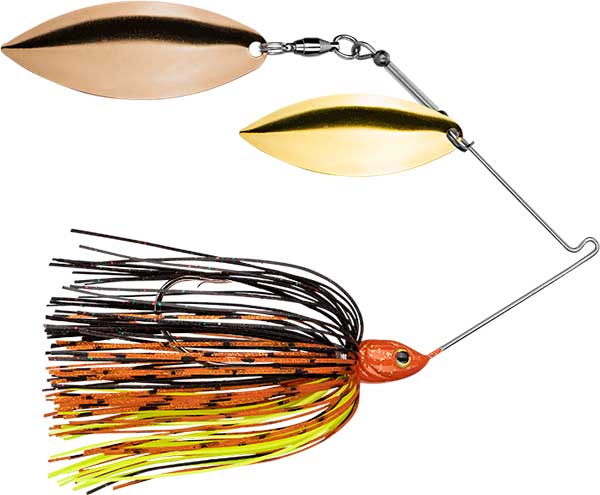 Strike King Tour Grade Spinnerbait - NEW IN SPINNERBAITS - May 19, 2021
The Tour Grade Spinnerbait features a Gamakatsu hook and all new weight forward head design which allows the bait to come through heavy cover with ease. Naturalistic painted willow blade models allow for more flash of color. The light wire frame helps produce maximum vibration, paired with a pro-designed, hand-tied skirt. Strike King's most premium spinnerbait yet.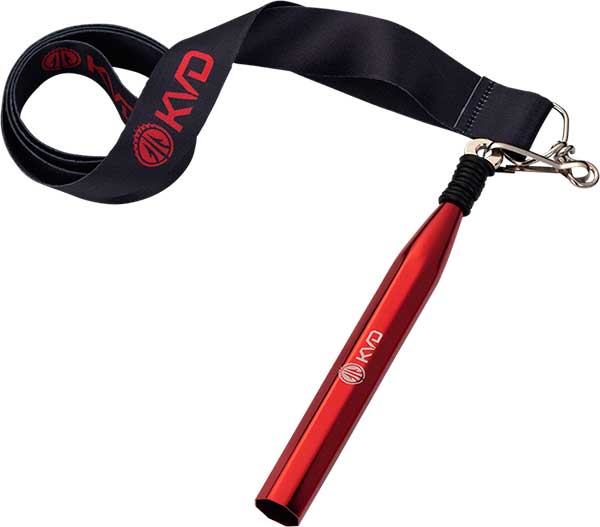 Strike King KVD Ocho Wacky Tool - NEW IN TOOLS & ACCESSORIES - May 19, 2021
The Strike King KVD Ocho Wacky Tool features anodized extruded aluminum construction with a built-in octagon shape to fit your favorite Ocho stickbaits. It includes a lanyard to help keep it handy when you need it, and is ready for your next fishing trip with included rubber o-rings.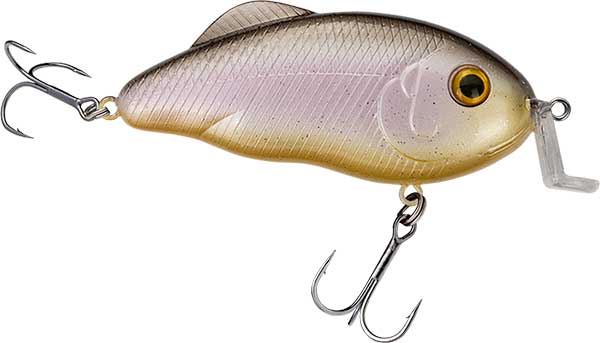 Strike King Hybrid Hunter Crankbait - NEW IN HARD BAITS - May 19, 2021
The Hybrid Hunter Crankbaits feature a fat-bodied, flat-sided shape with a unique, "L-Shaped" 90-degree bill that combine to create a hard thumping, exaggerated hunting action with an extremely loud rattle that causes fish to strike with a vengeance. The Hybrid Hunter baits are designed to be fished on heavy line and perform best in the 1 to 5-foot of water range. Limited colors are now available.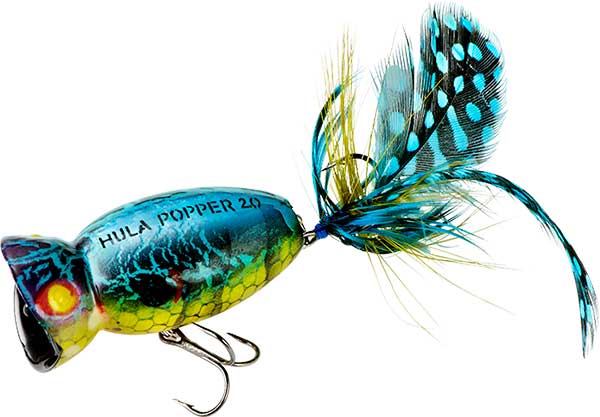 Arbogast Hula Popper 2.0 - NEW IN HARD BAITS - May 19, 2021
At first glance, everything about this model seems different than the original Hula Popper. However, Arbogast used the same mold shape as the 1948 original, made sure it has the classic Hula Popper popping action and, most importantly, you still get the same heart-stopping strikes. With the 2.0 you also get upgraded hook hangers to allow full movement of the treble hooks, high-def crackle patterns, and rear feather trebles.




G.Loomis NRX+ Rods - NEW IN RODS - May 17, 2021
A legendary reimagination of an iconic series of actions, the new G. Loomis NRX+ draws from more than forty years of technology, innovation, and design to meet the performance demands of today's avid bass angler. The American-made blanks are rolled with Spiral X technology to provide ultra-fast recovery for increased casting distance, heightened sensitivity, and drastic weight reduction. Limited quantities available.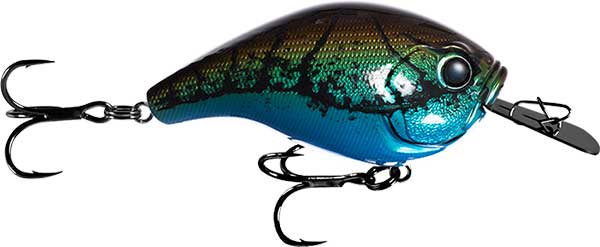 13 Fishing Jabber Jaw Hybrid Squarebill Crankbait - NEW IN HARD BAITS - May 14, 2021
The chattering bill is rigged inside the full metal jowls which give roaring resonance as it bangs side to side. Introduce your local fish to a new level of chaos. Finished off with VMC black nickel hooks, this bait will land more high fives and fist bumps than a game of beer pong.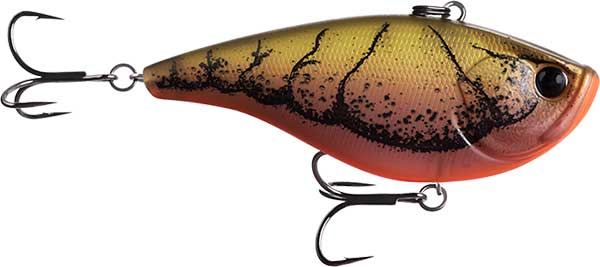 13 Fishing Magic Man Multi Pitch Lipless Crankbait - NOW AVAILABLE - May 14, 2021
The Magic Man can be either burned or crawled. The nose down stance and tight action protect it from snagging anything other than fish. When paused or killed it shimmies without spinning or tumbling, which produces frequent strikes. The tapered tail increases hook up success and the Mustad KVD Triple Grip trebles keep fish buttoned up after the attack or strike.




13 Fishing Pathfinder Hybrid Walking Bait - NOW AVAILABLE - May 13, 2021
Execute a flawless walk-the-dog with the help of the 13 Fishing Pathfinder! This lure has a weedless hybrid body construction. The lure has a hollow baitfish body that helps keep it on the surface, even in some heavy weeds! The hook is still free-swinging, so even though it keeps it from snagging some weeds, it helps boost your hook setting power to make sure when that bass does bite, it's not going anywhere!




13 Fishing Navigator - NEW IN HARD BAITS - May 13, 2021
The tail weighting system built into the Navigator increases casting distance and gives it the optimal body position on the twitch and pause. The hooks are super sharp and the multi-rattle system provides the panicking sounds of prey.




13 Fishing Shadow Spin - NEW IN HARD BAITS - May 13, 2021
When you take the ultimate application of finesse techniques, develop and refine them into one package, this is exactly what comes out. It's all business in the front with a custom machined aluminum prop, and a downright party in the back with the subtle wedge-tailed paddle that shreds a whole new riff in the spy game.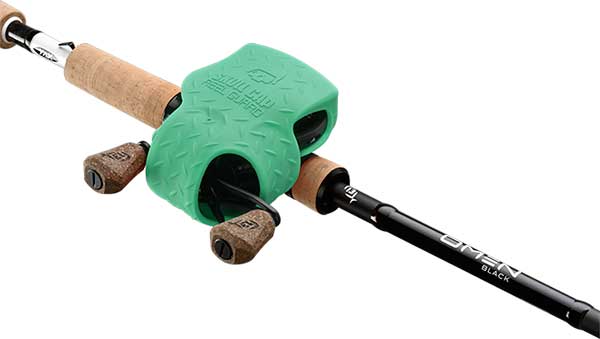 13 Fishing Skull Cap Low-Profile Casting Reel Cover - NEW IN TOOLS & ACCESSORIES - May 13, 2021
Protect your favorite reels from dings, dirt, and grime without having to remove them from the rod. Skull Cap Reel Guard is designed to snap into place around both right and left-handed combos while rigged. Constructed of high-impact durable rubber, the Skull Cap will keep your reels protected and reliable for years.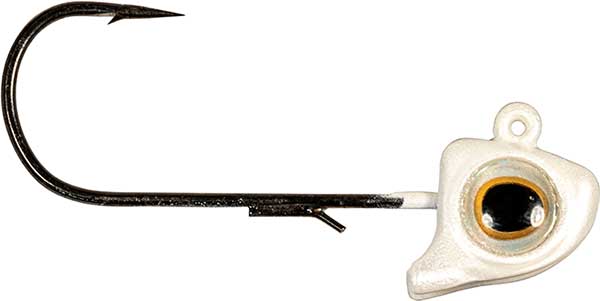 Z-Man Finesse EyeZ Jighead - NEW IN JIGHEADS - May 13, 2021
The preeminent finesse jighead for systematic finesse, swimbait and soft jerkbait fishing, the Finesse EyeZ Jighead calls on a low- center-of-gravity head with Z-Man's grooved Stabiltrack design to maintain perfect balance at all retrieve speeds, or when fished vertically. Oversized 3D eyeballs highlight color patterns, focusing predatory attention and creating a pronounced strike target.



More Messages:
1
2
3
4
5
6
7
8
9
10
11
12
13
14
15
16
17
18
19
20
21
>>