More Messages:
1
2
3
4
5
6
7
8
9
10
11
12
13
14
15
16
17
18
19
20
21
>>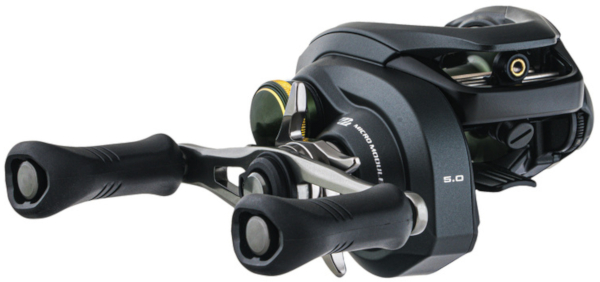 Shimano Curado K Low Profile Casting Reel - November 20, 2020
Built tournament tough, Curado is the benchmark for reliability and durability. Generations of anglers have looked to Curado as their trusted partner. Shimano gives you more than ever with the Curado K series reels. Now offered in a lower 5.0:1 gear ratio for slower cranking.




Megabass Vision 110 - NEW COLORS - November 20, 2020
Once the closely-guarded secret of the pros, the VISION ONETEN jerkbait quickly became a staple among professional and amateur anglers alike, setting the standard for tournament fishing nationwide. The profile, one-of-a-kind darting action, balancing system and realistic color patterns all contribute to the incredible fish-catching ability of the ONETEN. Special colors TLC and Triple Illusion are now available in limited supply!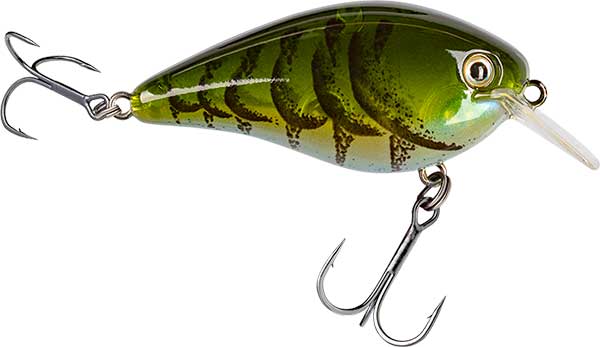 Strike King KVD 1.5 Hard Knock - NEW IN HARD BAITS - November 20, 2020
"The KVD 1.5 has been a proven and critical tool for me over the years. With the added element of the "Hard Knock" sound, the new KVD Hard Knock 1.5 is an exciting new addition to my arsenal that I can rely on to trigger bass into more bites."
-Kevin VanDam, MLF Pro Angler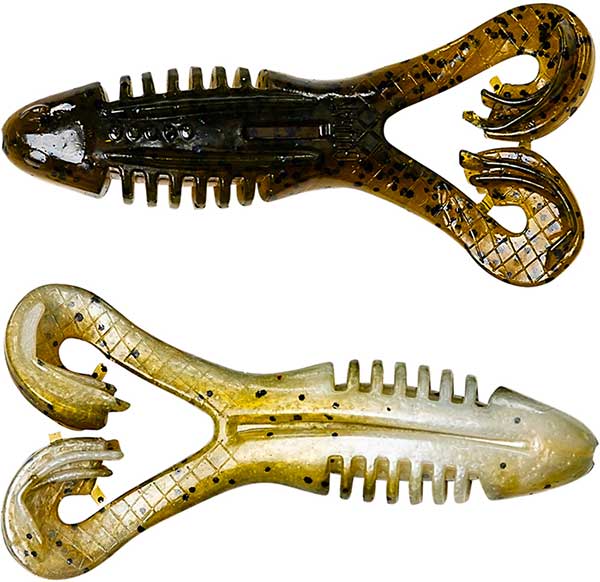 Googan Baits Explode Toad - NEW IN FROGS - November 20, 2020
The Googan Squad Explode Toad is a topwater buzzing bait that resembles a toad or frog zooming across the water. Designed with a patented flange, the Explode Toad kicks and spits water the second the legs begin moving. The unique action pushes and displaces water, drawing fish to the surface. Rig the Explode Toad solo on a 4/0 Googan Squad Heavy Hammer Hook or use it as a trailer on the back of your favorite buzzbait. The added bulk will add to the action of the buzzbait while increasing your ability to skip the bait around wood, brush piles or docks.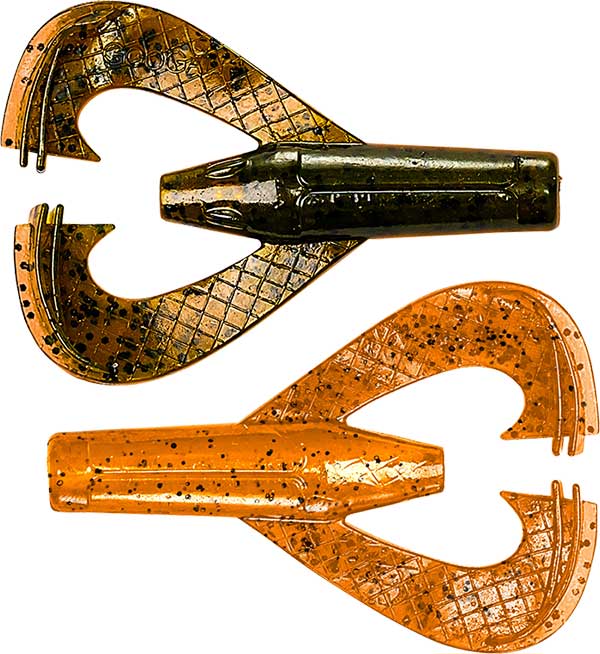 Googan Baits Rattlin' Chunk - NEW IN SOFT BAITS - November 20, 2020
After countless requests, the Googan Squad has developed the perfect jig trailer. Using the Rattlin' Ned and Krackin' Craw as inspiration, members of the squad have put months into testing and developing the perfect chunk style bait. This bait can be fished on the back of a jig or solo as a ned style bait. The Rattlin' Chunk uses the same patented flange appendages from the Krackin' Craw and the same removable rattles as the Rattlin' Ned to make a loud presentation that is guaranteed to get the attention of any fish.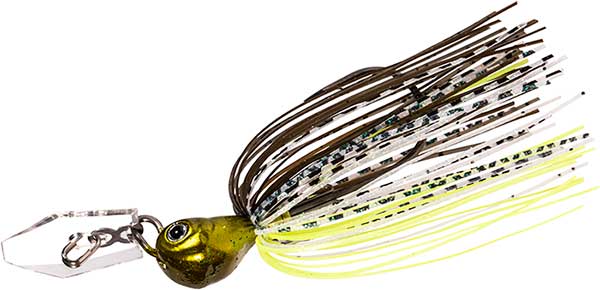 Z-Man ChatterBait JackHammer StealthBlade - NEW JIG - November 20, 2020
ChatterBait JackHammer StealthBlade: A valuable combination of refined energy, unpredictable action and visual stealth, the new Z-Man JackHammer StealthBlade adds an exciting new chapter to the book of the bladed jig. The driving force behind the patented new ChatterBait design, a clear polycarbonate blade produces a totally different sound and vibration, but like its predecessor, starts thumping intensely with the first half-turn of the reel handle.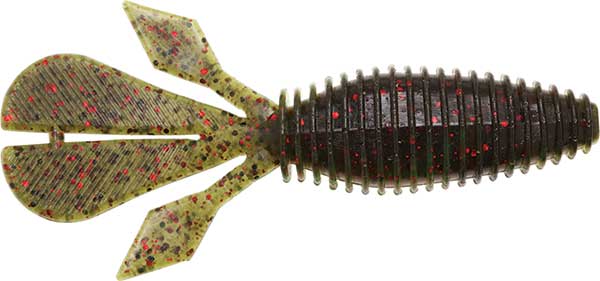 Z-Man Palmetto BugZ - NEW IN SOFT BAITS - November 20, 2020
Ideal for heavy cover applications like flipping, pitching, and punching, the Palmetto BugZ' streamlined design allows it to slide through cover easily, while its ringed 4" body results in added vibration and a softer feel. Best of all, its salt-impregnated ElaZtech construction is built to last so you can keep landing the big ones cast after cast, fish after fish.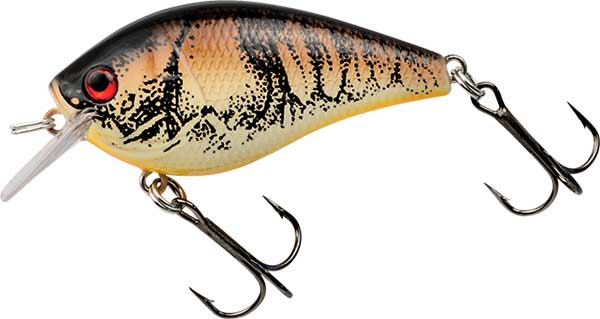 Booyah XCS Series Crankbait - NEW IN HARD BAITS - November 20, 2020
BOOYAH Bait Co. has brought back the legendary XCS series in two different sizes. This silent square lip series, wobbles and semi-rolls to show its flash and the color patterns with etched scales seal the deal on shallow-feeding bass. The hooks ride up against the body to reduce snags, and the square lip lets you "bump and run" through cover to catch the big ones.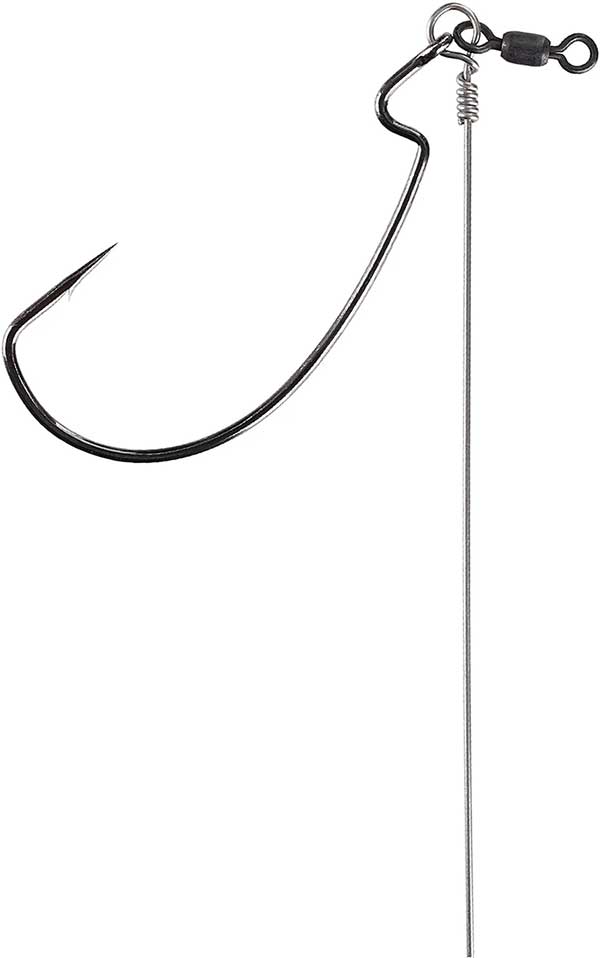 Cumberland Pro Lures EZ-T Rig - NEW IN TERMINAL TACKLE - November 20, 2020
Both versatile and effective, the Cumberland Pro Lures EZ-T Rig is constructed with an extra sharp EWG Gamakatsu hook, quality swivel and a stainless steel wire. This year-round technique excels in a wide range of fishing conditions. Just add your desired weight to the wire form, and bend the wire to hold your weight in place. This easy to use EZ-T Rig is offered in variety of hook sizes providing endless possibilities for your favorite soft plastics. Whether fishing shallow vegetation and wood to deep ledges and points, the EZ-T Rig is sure to load your live well.




Googan Squad Digital Scale - NEW IN TOOLS & ACCESSORIES - November 20, 2020
Bring your prize to the finish line with the Googan Squad Digital Scale. The built-in lip-gripper keeps fish safe and secure during the handling process. Easily read and record your catch with the bright digital display. The Googan Squad Scale can measure fish weighing up to 55 lbs making it a great tool for anglers targeting bass, catfish, stripers, and more.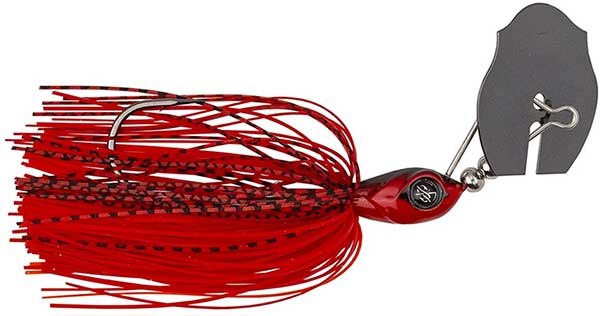 Googan Squad Clickbait - NEW IN JIGS - November 20, 2020
The ClickBait is a must have in your tackle box. Distinct from other bladed jigs, this bait creates a loud clicking sound while staying deeper on faster retrieves. Along with its hand-tied skirt the clickbait has a tighter and faster wobble than most. Keeping fish after fish buttoned up with the durable Mustad hook, no fish is safe. This bait deserves a spot in your line up if you want to CATCH FISH.




Googan Squad Poppin' Filthy Frog - NEW IN FROGS - November 20, 2020
The Googan Squad Poppin' Filthy Frog is designed to splash, spray and spit your way into a bite. A cupped mouth helps you 'walk the dog', keeping the bait in the zone longer. The 100% weedless body also allows you to fish it in the thickest slop, while the protective tubing around the hook keeps water out. And an internal weight improves casting distance while assuring upright landing every cast.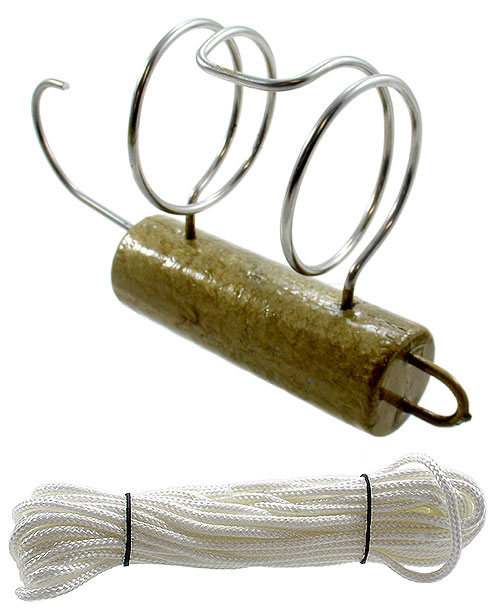 Tipton's Golden Retriever - BACK IN STOCK - September 10, 2020
Tipton's Golden Lure Retriever was made to keep you from losing those expensive lures. It was designed for castable umbrella rigs, but works exceptionally well with all other lures. Endorsed by Andy Morgan, who said this was the best lure retriever he's ever used.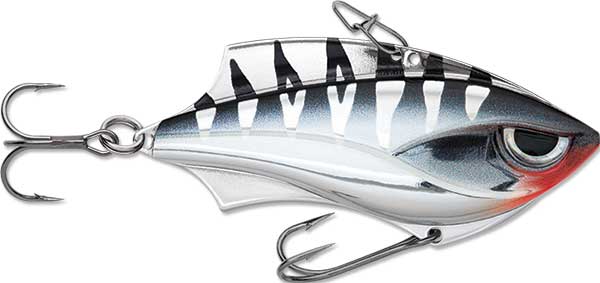 Rapala Rap-V Blade - NEW IN LURES - September 10, 2020
This extremely versatile bait produces instant vibration on the lift or retrieve. The Rap-V can be worked in variable depths with a wide range of techniques; cast out, make contact with bottom, lift & let fall in a yo-yo style retrieve. For vertical presentation, drop to bottom and twitch for a jigging action. Two line tie positions; front line tie for a slower fall swimming action, rear line tie for a faster fall, head down action. The Rap-V Blade delivers the right action and attitude and is a perfect choice for any species of gamefish.




Rapala Down Deep Husky Jerk - NEW COLORS & SIZES - September 10, 2020
Thanks to its oversized deep diving lip, the Down Deep Husky Jerk reaches depths of 20 feet when trolled and will run up to 10 feet deep when cast and retrieved. The perfect choice when you want a lure that runs straight and true, even when running fast and deep. Neutral buoyancy allows lure to suspend on pause in retrieve. Tuned internal rattle chamber creates loud and rhythmic attraction. Premium VMC black nickel hooks. Each lure is hand- tuned and tank-tested to swim perfectly right out of the box.




Daiwa Yamamoto Neko Macho Worm - NEW COLORS - September 10, 2020
The Daiwa Yamamoto Neko Baits give anglers unmatched performance. Combining Daiwa's precision detailing with Yamamoto's legendary soft plastic, the Neko Macho Worm features a thick body similar to that of a Yamamoto Senko and also comes equipped with a bulbous tail, which provides a unique, quivering action. A great choice fished weightless, it is also absolutely deadly on a Neko Rig with a nail weight in the head.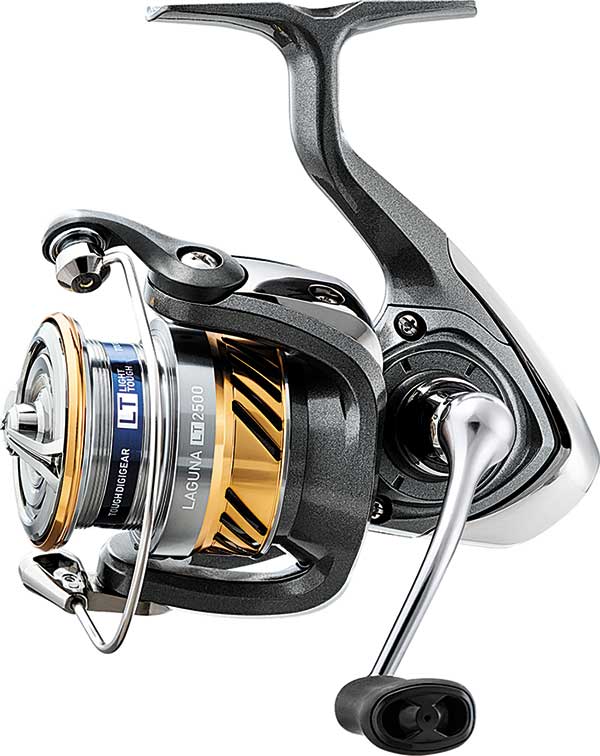 Daiwa Laguna LT Spinning Reel - NOW AVAILABLE - September 10, 2020
The Laguna LT is the latest manifestation in Daiwa's LT storyline. The redesigned reel embraces the LT Concept of light and tough. The True Carbon Frame reduces weight and size, yet is as rigid as conventional materials. The reel weight has been reduced from 7.9 ounces to 6.7 in the 1000 series and 10.6 ounces to 7.6 in the 3000 series. The Air Rotor System improves balance and rotation and reduces rotor weight by 15%. Reel performance is silky smooth with 3 ball bearings and 1 roller bearing. Few reels in this price range have 3 ball bearings. The Machined Aluminum handle is swept back and the knob is oversized and ergonomically designed.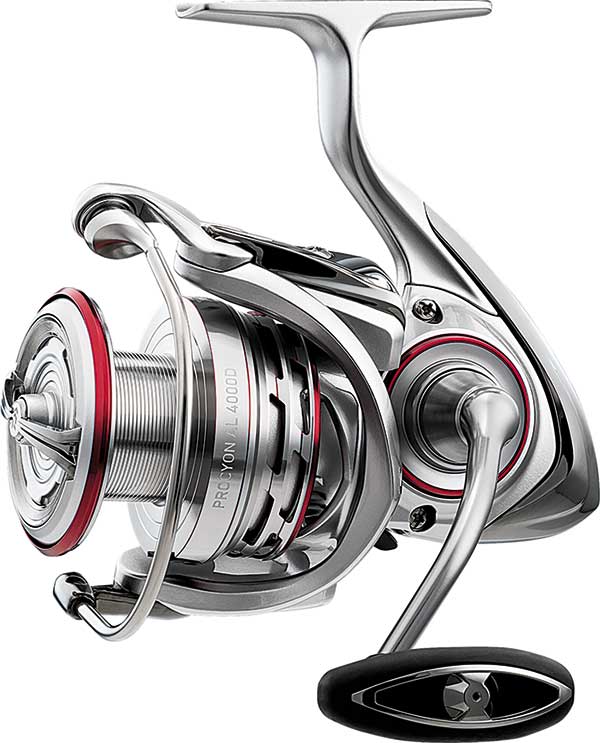 Daiwa Procyon AL Spinning Reel - NOW AVAILABLE - September 10, 2020
The Procyon AL is rich in its feature set. First, the reel series features an aluminum body that allows less body and frame flex. Anglers will find that the aluminum body of the Procyon AL is incredibly lightweight when they pick it up and put it on their favorite rod. The Procyon AL also features an air rotor engineered to be very rigid, especially at high drag pressures with little flex. The Procyon AL also has generous cut-outs in its engineering design, which reduces the weight of the rotor.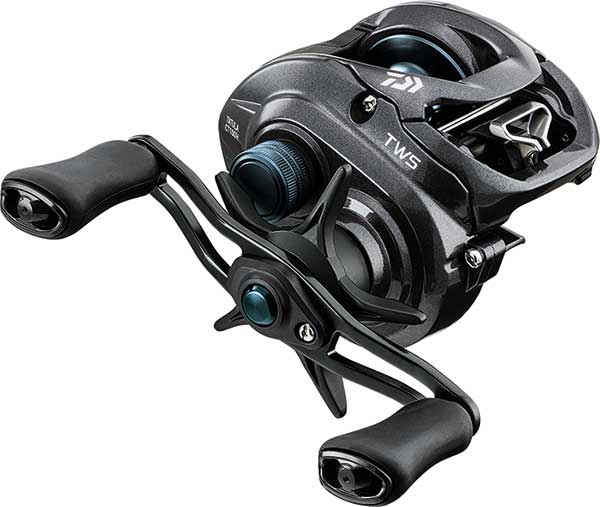 Daiwa Tatula CT Baitcasting Reel - NOW AVAILABLE - September 10, 2020
The TATULA CT was specifically designed and manufactured to bring anglers an entirely new standard of performance and aesthetics, perfect for everything from plastics to crankbaits and more. Extremely palmable and a mere 7.2 ounces, the reel feels great in the hand on your favorite rod. Like the other reels in the Tatula family, what really makes the Daiwa TATULA CT so special is the inclusion of the T-Wing System level-wind. When you take the reel out of gear it allows for less resistance on the line, allowing the line to cast farther and less occurrence of backlashes.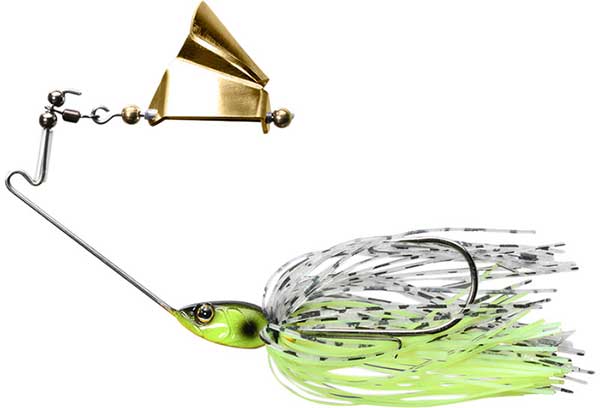 Jackall Gargle Buzzbait - NOW AVAILABLE - September 10, 2020
Calm mornings and feeding bass call for a symphony of disruption. Ring the dinner bell, the Gargle is ready to cause topwater commotion and elicit vicious strikes.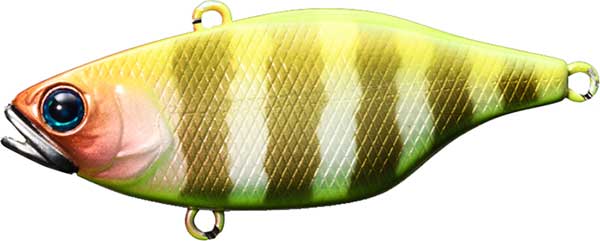 Jackall TN Lipless Crankbait - NEW COLORS - September 10, 2020
The Jackall TN Lipless Crankbait has the tungsten metal weight on the outside lip allowing for more room for the lure to make a rattling vibration. The TN baits are designed to have the best balance so the lure can swim at the slowest possible retrieval speeds for especially tough conditions. It also has been designed to have long distance casting ability so you can cover more water and catch more fish!




Rapala - BACK IN STOCK - August 21, 2020
Rapala is BACK IN STOCK! We know you've been needing some Rapala to fill that tackle box back up, and we finally have more! We just received a very large and highly anticipated order of some of your favorite Rapala lures. LBF is your source for everything Rapala. Every bait, every size, every color. Shop now!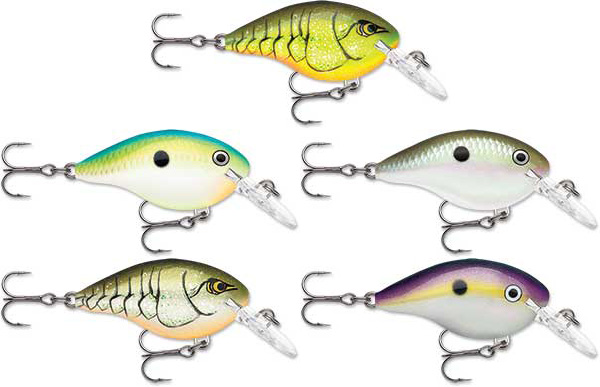 Rapala DT (Dives-To) Series - NEW COLORS AVAILABLE - August 19, 2020
Rapala DT Series lures all dive faster and stay in the strike zone longer than any other crankbait on the market. DT Series lures are made from the top seven percent of select balsa wood. Perfectly consistent wood combined with carefully placed internal weights, a tapered fuselage and a thin tail creates the ultimate crankbait action. New pro custom colors Big Shad, Chartreuse Rootbeer Crawdad, Citrus Shad, Green Gizzard Shad, and Rootbeer Crawdad are here!




Rapala Super Shad Rap - NEW COLORS AVAILABLE - August 19, 2020
Constructed of premium Balsa wood, the Super Shad Rap is rigged with heavy-duty hardware and hooks. The same fish-catching action of the original Shad Rap in a super-sized presentation. Deadly for northern pike and musky, it is equally effective when fishing for monster largemouth bass, striped bass, peacock bass, fat walleyes, nile perch and other monster freshwater species. New colors Chrome, Goldfish, Halloween, and Scaled Baitfish are now in stock!




Storm 360GT Mangrove Minnow - NOW AVAILABLE - August 19, 2020
The deadliest, most realistic softbait system in fresh or saltwater. The Storm 360GT Mangrove Minnow with Jighead offers easy, seamless rigging plus a distinctive swimming action with a tight body roll and rapid paddle vibration. If desired, you can change the vibration pattern by snipping the tail tendon, which will give the bait a wider tail action. The Jighead is designed for both lift-n-drop and swimming retrieves, with a true-tracking 60° line tie, large holographic eyes, tight-grip bait keeper, and heavy-duty VMC Coastal Black hook.



More Messages:
1
2
3
4
5
6
7
8
9
10
11
12
13
14
15
16
17
18
19
20
21
>>