More Messages:
<<
1
2
3
4
5
6
7
8
9
10
11
12
13
14
15
16
17
18
19
20
21
>>

Bandit Lures B-Rotan - NEW IN HARD BAITS - September 17, 2021
The Bandit B-Rotan is the perfect hybrid of the successful Walleye Deep and Shallow series. It features a more pronounced wobble on the retrieve, and has two separate rattle chambers outfitted with steel rattles for increased sound. When cast it reaches 8-10 feet, and when trolled it dives to 16 feet. Available in a wide range of colors perfect for multiple species of gamefish.




Jackall Rerange 110MR Jerkbait - NOW AVAILABLE - September 17, 2021
The Jackall Rerange features the TG Zero Friction Weight Transfer System that shifts 20% of the lures weight during the cast for maximum distance. The weights of the TG Zero Friction system are fluororesin coated to allow for the weights to move smoothly through the lure body. This medium runner with a larger lip allows the bait to dive to 8 feet. Limited colors are now in stock.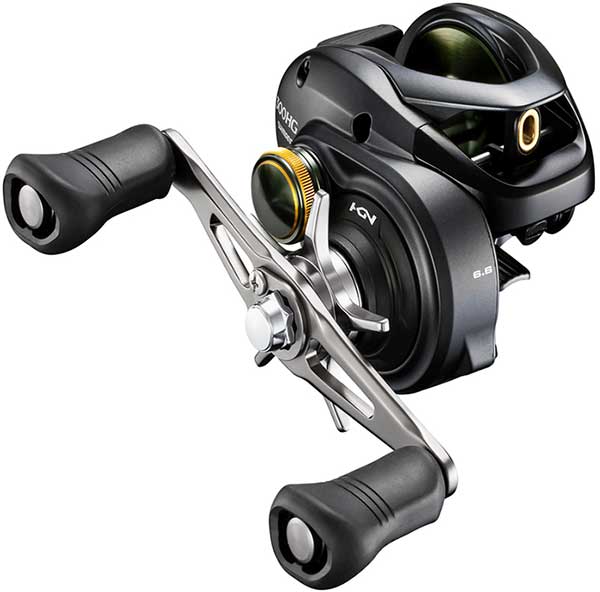 Shimano Curado 300 K Low Profile Casting Reel - NEW IN REELS - September 17, 2021
Tournament-tough quality and superb dependability, Shimano built the Curado 300 for anglers who aren't just chasing fish but those targeting quality over quantity. Incorporating a deep 300-size spool intended for heavy-pound line and the needed capacity for extra-long casts, the Curado 300 features a long handle with wide-grip knobs to provide anglers with the extra power that's necessary when pulling on big fish.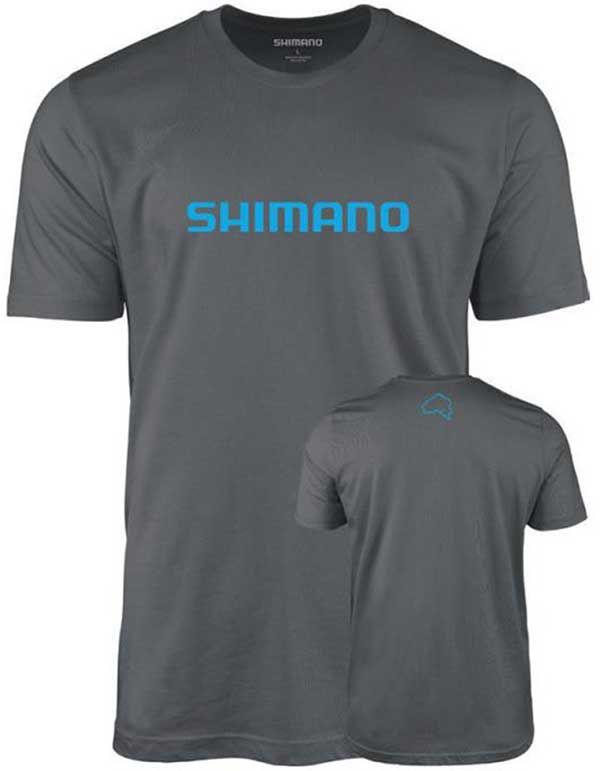 Shimano Icon Performance Short Sleeve Tee Shirt - NEW IN APPAREL - September 17, 2021
Designed to be super soft and ultra-comfortable while still packed with performance features, the Shimano Icon Performance Tee is moisture-wicking and has a UPF 50+ sun protection rating. Highlighted by a Shimano logo across the front and a subtle bass graphic on the back, this tee will quickly become one of your favorites.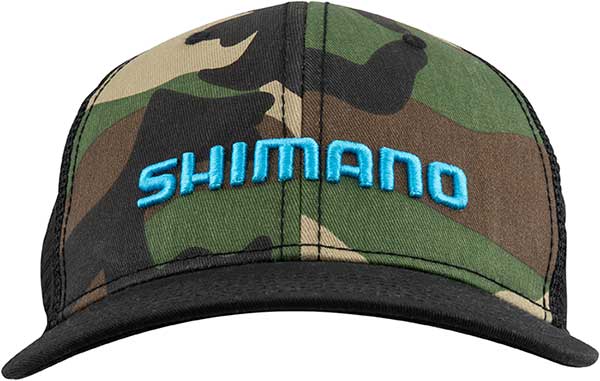 Shimano Camo Trucker Cap - NEW IN APPAREL - September 17, 2021
This mid-profile trucker cap puts a twist on traditional camo caps with a bold Shimano logo contrasted against the camouflage backdrop while featuring a moisture-wicking sweatband for added performance.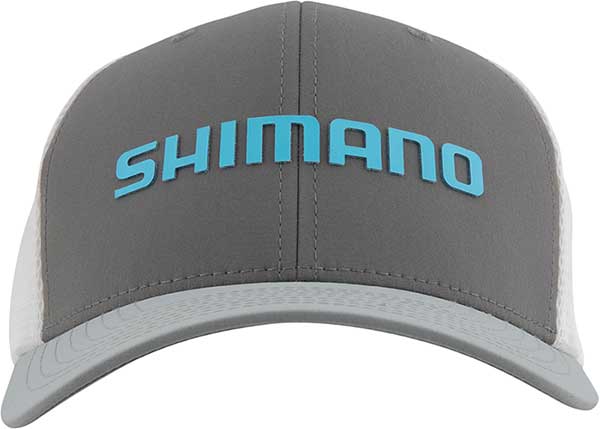 Shimano Center Cut Density Cap - NEW IN APPAREL - September 17, 2021
Simple yet clean, this classic snapback cap features the Shimano logo welded across the front two panels while incorporating a slightly pre-curved visor and mesh back panels for all-day performance.




Shimano Fabric Patch Trucker Cap - NEW IN APPAREL - September 17, 2021
Featuring the Shimano logo finished with a high-density print set against a squared fabric patch, this traditional trucker-style cap is sure to fit just right.




G.Loomis NRX+ Carolina Rig Casting Rod - NEW IN RODS - September 17, 2021
A legendary reimagination of an iconic series of actions, the new G. Loomis NRX+ draws from more than forty years of technology, innovation, and design to meet the performance demands of today's avid bass angler. Their American-made blanks are rolled with Spiral X technology to provide ultra-fast recovery for increased casting distance, heightened sensitivity, and drastic weight reduction.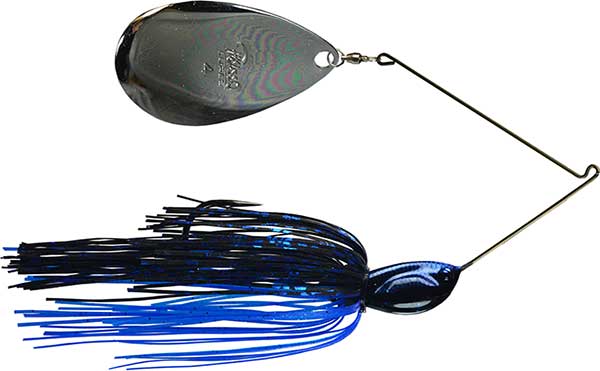 Picasso Inviz-R-Wire Rumbler Blade Spinnerbait - NOW AVAILABLE - September 17, 2021
The Rumbler Blade spinnerbait was designed in collaboration with renowned professional Georgia guide and night-time specialist Bill Payne, bringing with him four decades of knowledge. It features Picasso's custom Rumbler Blade that is a cross between an Indiana and Colorado blade with special "cupping". This produces a strong vibration without torque/roll to produce perfect balance.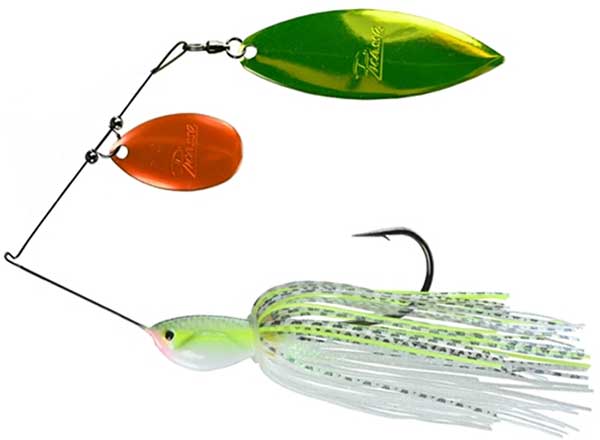 Picasso Inviz-R-Wire Tandem Painted Spinnerbait - NOW AVAILABLE - September 17, 2021
INVIZ R Wire Spinnerbaits feature a heat treated 0.035 brown colored super wire which is much less visible to fish. The stealthy, natural appearance draws attention to the skirt and blades without the distraction of wire flash which is especially important in clear water. This medium gauge (0.035) wire provides a great balance between strength, vibration and stealth. Hand tuned to run perfectly right out of the package.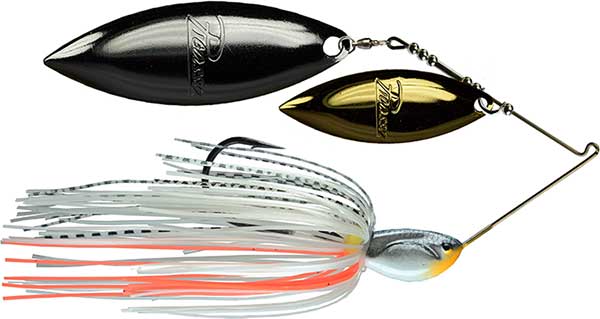 Picasso Inviz-R-Wire Double Willow Spinnerbait - NOW AVAILABLE - September 17, 2021
Features an "R" bend low visibility heat treated brown wire that generates more fish attracting vibration and less flash than traditional stainless wire. Picasso's proprietary super soft silicone skirt creates superior undulation much like that of a rubber skirt. Equipped with a premium Sampo ball bearing swivel to ensure the blade spins quickly even on the fall.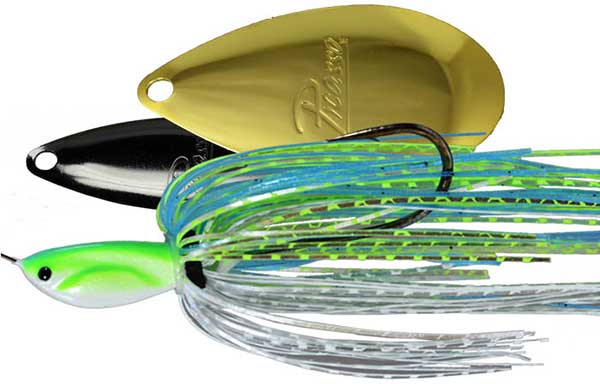 Picasso Stainless Steel R Bend Willow Indiana Spinnerbait - MORE COLORS - September 17, 2021
The Stainless Steel R Bend Willow Indiana Spinnerbait provides great flash and vibration, in one versatile bait. Picasso Light wire Spinnerbaits use 0.032 diameter stainless wire to create a unique elliptical movement of the upper arm on retrieve. This flexible light wire allows the bait to be "collapsed" during rapid strikes to ensure proper hook set. We've added colors Chartreuse/Blue/White & White Shad to our selection.




Daiwa Yamamoto Neko Macho Worm - NOW AVAILABLE - September 17, 2021
Daiwa teamed up with Gary Yamamoto to create these exclusive soft plastic baits designed for the Neko-rig technique. This is a finesse technique that utilizes a wacky-rigged soft plastic bait with a nail weight inserted to create a unique fall and lively action. Most colors are now in stock, including the latest additions of Green Pumpkin Small Blue Flake, Mimizu, Shrimp, and Watermelon Red Flake.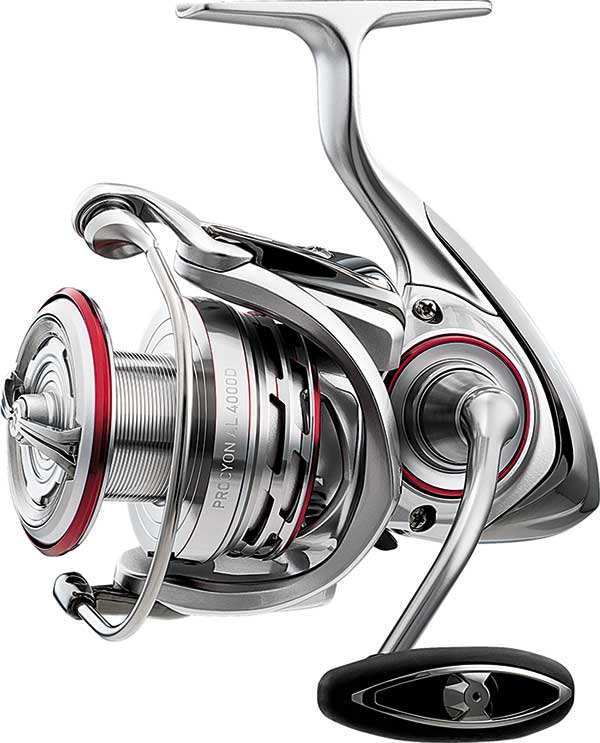 Daiwa Procyon AL Spinning Reel - MORE SIZES - September 15, 2021
For a higher level of performance, the Daiwa Procyon AL spinning reel family is back for the attack whether that means freshwater or inshore applications. From speckled trout, redfish, and snook to bass, walleye, and trout, the Procyon AL offers anglers the perfect reel for the pursuit. We added the smallest reel in the series with the PCNALT2000D model which is ideal for freshwater fish.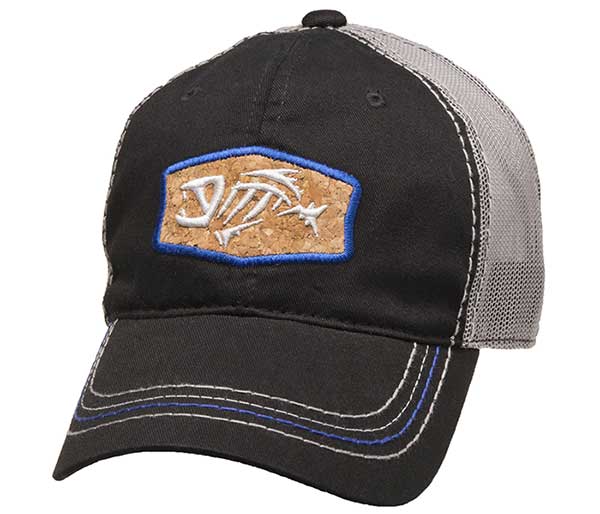 G.Loomis Cork Bill Cap - 60% Off Select Color While Supplies Last - September 10, 2021
G.Loomis skeleton fish cap with a cork bill, made from 100% Cotton Twill. Keep your head cool & dry with Q3 technology offering Quick-wick, Quick-cool, and Quick-dry properties. Color Black is only $9.99 while supplies last.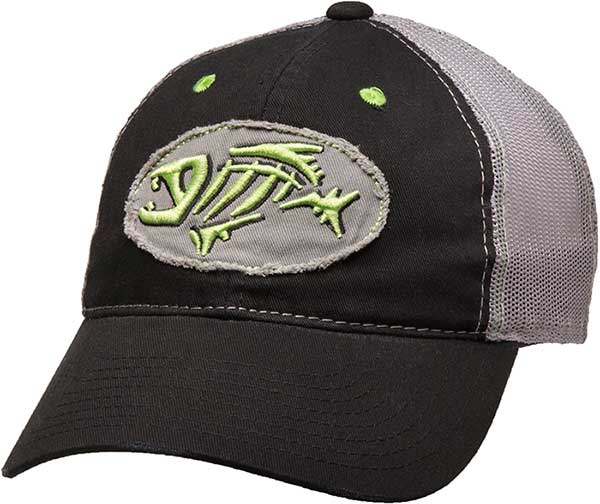 G.Loomis Distressed Oval Cap - 60% Off While Supplies Last - September 10, 2021
Distressed Fish Skeleton logo on the front. One size fits most. Only $9.99 while supplies last!




G.Loomis E6X Fishing Rods - 25% Off Clearance - September 10, 2021
While supplies last take 25% off all G.Loomis E6X Fishing Rods! Save up to $55 on models still in stock.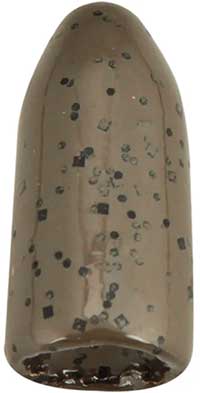 Picasso Pro Metal Worm Weights - NOW AVAILABLE - September 10, 2021
The Picasso Pro Metal Worm Weights are an excellent alternative for anglers that demand better performing weights than pure lead, but don't want to pay the extra money for tungsten. Made by combining lead with much harder metal alloys, they offer greater sensitivity and a better feel of the bottom than their lead counterparts. The Picasso Pro Metal Worm Weights are also coated with the same high quality Duraseal chip-resistant coating used on Picasso's tungsten weights.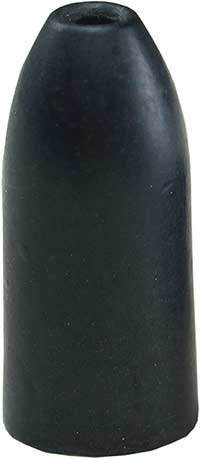 Picasso Tungsten Worm Weights - MORE COLORS & SIZES - September 10, 2021
Picasso is regarded as the leader in the manufacturing of tungsten products and developed the industry's very first insert free/fray free weight. Their proprietary processes are performed at their own facility located in the USA. We've expanded our size selection and added color Gunmetal, which consists of a non-painted finish that completely eliminates any possibility of chipping or flaking off and will last the lifetime of the weight.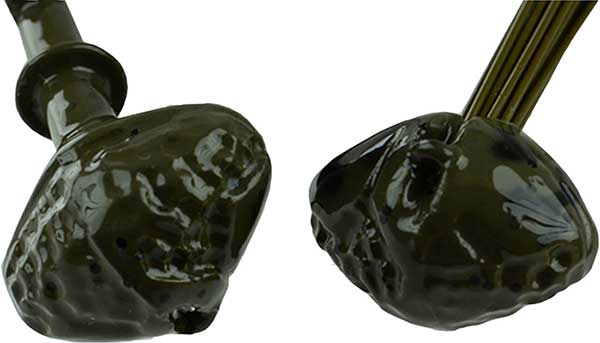 Picasso Shake-E-Football Jighead - MORE COLORS - September 10, 2021
The Picasso Shake-E-Football combines the Picasso Fantasy Football Jig design with the Flexible Nickel Titanium Spring (bait keeper) to provide the ultimate in shakey jig fishing. Not only is this jig great for the shakey technique, but it is also highly versatile for casting and flipping in any cover or open water. We've added color Green Pumpkin/Tiger to our selection.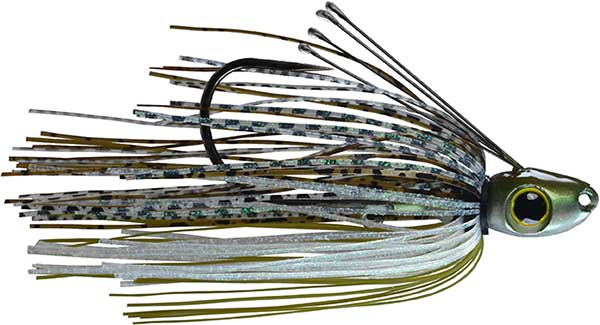 Picasso Straight Shooter Pro Jig - NOW AVAILABLE - September 10, 2021
Designed by two time Bassmaster Classic winner Hank Cherry and a crucial lure to his 2021 Classic win. Features a conical head design and recessed straight line tie, making it ideal for multiple techniques including swimming, flipping structure, and punching grass. The flexible four-strand titanium weed guard is perfectly angled to deflect off structure while soft enough not to impede the hook set and allow good hook penetration.




G.Loomis GCX Casting & Spinning Rods - NEW IN RODS - September 10, 2021
Handcrafted in Woodland, Washington, the new G.Loomis GCX features iconic actions and innovative design that anglers have come to expect from a brand that refuses to rest on their laurels. Utilizing G.Loomis Multi-Taper Design technology to engineer technique-specific rods, the GCX collection provides anglers with ultra-durable blanks with powers and actions to boost effectiveness on the water.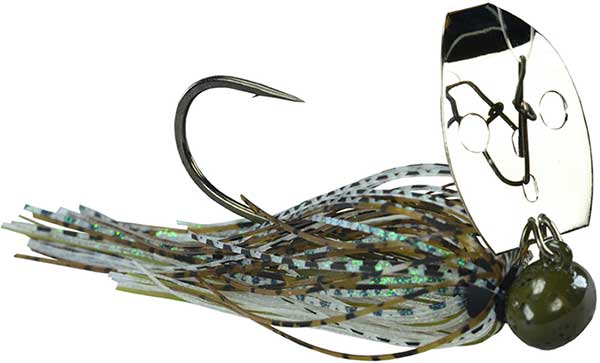 Picasso Tungsten Knocker Football Shock Blade - NOW AVAILABLE - September 10, 2021
A collaboration with Elite Series Pro Aaron Martens, the Tungsten Knocker is constructed around a solid, one-piece, 97% tungsten football head. This creates added sensitivity, and generates extreme vibration and "hunting" action that flat out catches fish. Being a much smaller profile than its lead counterpart makes it a great choice for targeting bass. We've added some of their best colors, including new Green Pumpkin Gizzard Shad - Nickel Blade.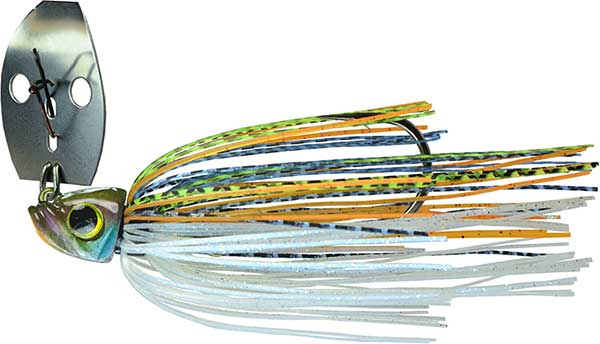 Picasso Shock Blade - NEW COLORS - September 8, 2021
The design of the Picasso Shock Blade creates a lot of humping vibration and hunting action even when reeled at a very slow retrieve. The standard blade creates a very tight/quick action and vibration that can be "burned" or "ripped". We've added colors Black Blue Chartreuse, Green Pumpkin Amber Red, Green Pumpkin Chartreuse Tiger, PB&J Bling, Royal Red Craw, along with new colors Green Pumpkin Gizzard Shad & Sexy Bluegill. Also 3/4 oz has been added as an option in a variety of colors.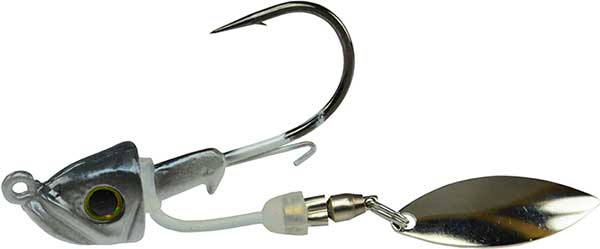 Picasso Single Barrel Underspin - NOW AVAILABLE - September 8, 2021
Utilizing a no torque rubber harness and Sampo ball bearing swivel, the Picasso Single Barrel Underspin turns at the slowest speeds. There are no wires or embedded swivels to interfere with blade turning, hook ups or rolling from torque. Paired with the Picasso Smartmouth Plus jigheads in weights from 1/8 oz to 1/2 oz in a variety of hook sizes. Extra harness included.



More Messages:
<<
1
2
3
4
5
6
7
8
9
10
11
12
13
14
15
16
17
18
19
20
21
>>