More Messages:
<<
1
2
3
4
5
6
7
8
9
10
11
12
13
14
15
16
17
18
19
20
21
>>

10000 Fish Shimmer Swimmer - NOW AVAILABLE - March 17, 2020
The 10,000 Fish Shimmer Swimmer is a soft plastic swimbait designed with a lifelike look and feel. The Shimmer Swimmer is an effective finesse swimbait, with big-fish drawing power. The 3.5" Shimmer Swimmer is finished off with authentic baitfish features such as gills, fins, and glued in eyes to trigger fish into taking a swipe. Inspired by detailed Japanese design, the Shimmer Swimmer's body is poured around ultra-reflective "Strobe Strips" to reflect light and add to the bait's realistic texture. The added flash from the "Strobe Strips" helps attract fish while also making the bait tougher. Best fished on a standard jighead, the Shimmer Swimmer will also crush on the back of jigs, spinnerbaits, or on a finesse Carolina or Texas rig. If you loved the 10,000 Fish Shimmer Shad and Sukoshi Bug, you'll love the Shimmer Swimmer, too!




Team Davies Slim Shot Drop Shot Weight - NOW AVAILABLE - March 17, 2020
The Team Davies Slim Shot Drop Shot Weight was designed by Steve Davies after realizing there was a better way to fish cover. This unique shape excels when dropshotting in cover situations and in rock. The shape of the Slim Shot allows the bait to freely move in and out of obstacles and never leaves you wondering if you missed a bite.




Team Davies Original Tear Drop Drop Shot Weight - NOW AVAILABLE - March 17, 2020
The Team Davies Original Tear Drop Drop Shot Weight design is the sinker that got it all started. This distinctive shape excels in vertical dropshot situations and when maximum bottom contact is required.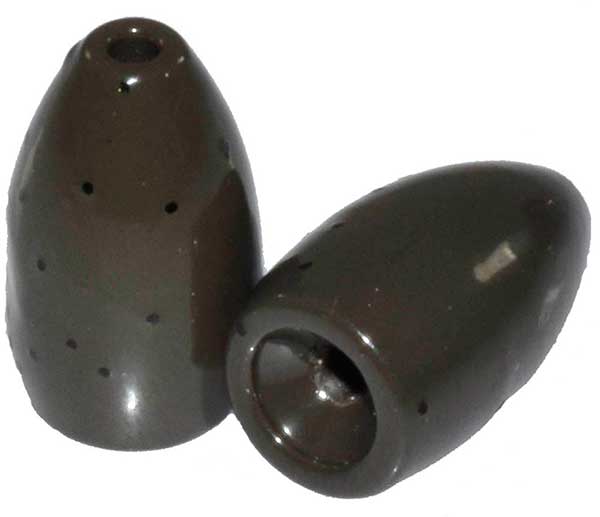 Team Davies Tungsten Worm Weights - NOW AVAILABLE - March 17, 2020
Team Davies offers a variety of worm and Flipping weights for your fishing situations. Offered in two colors, Black and Green Pumpkin, these quality Tear Shot tungsten weights will certainly be able to enhance your worm fishing!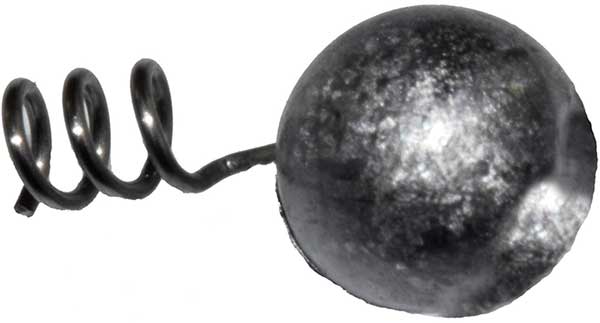 Team Davies Tackle Ball and Chain Screw In Neko Weight - NOW AVAILABLE - March 17, 2020
The new Tear Shot Ball & Chain will step up your Neko Rig fishing. Armed with a quality screw lock, your weight will securely attach to your favorite soft plastic.




Zoom Bait Popping Frog - NOW AVAILABLE - March 16, 2020
Hopping and popping its own way to frogging greatness is the New Zoom Popping Frog, the regular Hollow Body's big- mouthed little brother. It's packed with features like a new concave mouth design, third tail between the legs, Zoom soft Hollow Body frame, and equipped with super strong hooks and available in proven colors. Made to call fish out of the thickest cover, get them in the boat, and get you across the stage.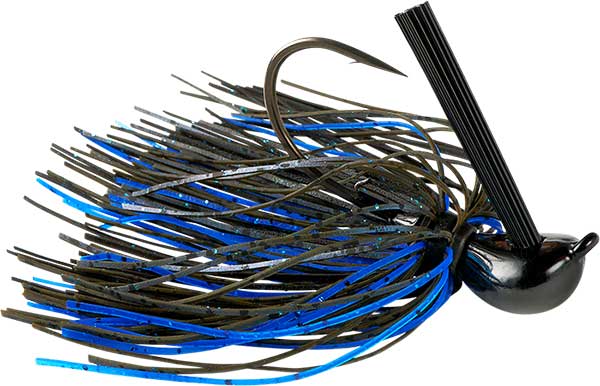 War Eagle Jiu-Jigsu Flipping Jig - NEW IN JIGS - March 10, 2020
After more than a year of development, the War Eagle Jiu-Jigsu is ready to fight big bass. The GOAT, Andy Morgan, wanted a flipping jig to match his high expectations. He had very high standards, then spent considerable time refining them. The Jiu-Jigsu design began around an Owner ZO-WIRE hook - which is stronger than other hooks, has a Super Needle Point and frictionless finish to improve penetration and hookups. A modified Arkie- style head slides through cover and is powder-coated to withstand repeatedly being drug across rocks. The skirts come in 12 pro-driven colors and are made hole- in- one style for added durability. A precisely- angled weed guard eliminates snags while a wire trailer keeper eliminates the need for glue.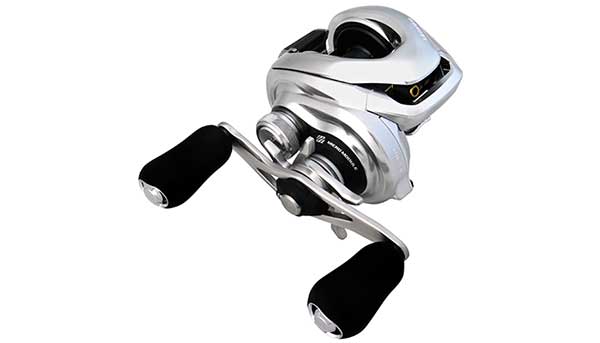 Shimano Metanium MGL Low Profile Baitcasting Reel - SAVE 33% - February 21, 2020
Save $140 on the Shimano Metanium MGL Low Profile Baitcasting Reel. While supplies last! Limited quantities available! Regular price $419.99, SALE PRICE $279.99!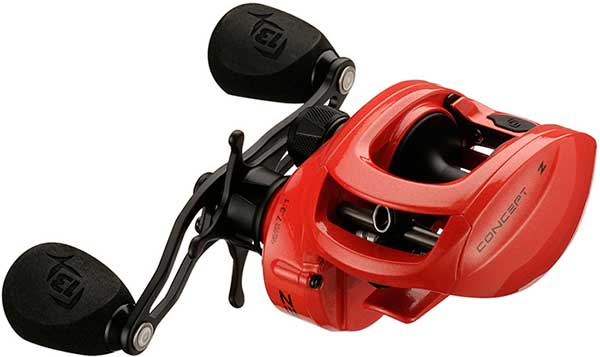 13 Fishing Concept Z Low Profile Casting Reel - SAVE 50% - February 20, 2020
Save $100 on the 13 Fishing Concept Z Low Profile Casting Reel. While supplies last! Limited quantities available! Regular price $200.00, SALE PRICE $99.99!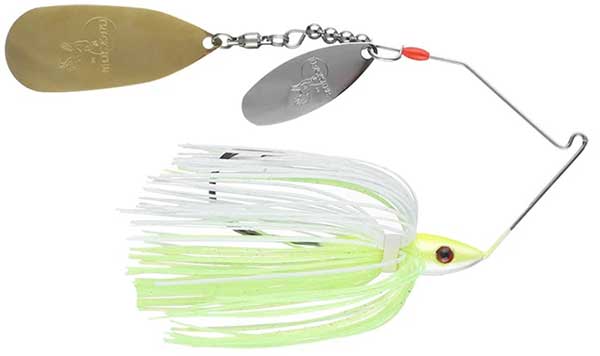 Luck-E-Strike Rick Clunn Trickster Spinnerbait - BACK IN STOCK - February 20, 2020
Four-time Bassmaster Classic Champion Rick Clunn partnered with Luck-E-Strike to develop the Trickster Spinnerbait. According to Clunn, a great spinnerbait's blades need to displace water that is equivalent to the overall size of the bait. The Trickster does just that. It features Luck-E-Strike's exclusive Long Drop Blade, which is a hybrid combining a willow leaf and Indiana blade. The result is extra vibration and water displacement.




Team Davies Ventana Tear Shot Drop Shot Weight - NEW SIZES AVAILABLE - February 19, 2020
The Team Davies Ventana Tear Shot Drop Shot Weight was designed and kept a close secret for almost 8 Years! Team Davies worked with tournament angler and lure designer Bill Siemantel to come up with the Ultimate in drop shot sinkers! This is a tear drop style weight that contains a rattle in the center. No longer will you have to tear you baits by sticking a rattle into them. You won't have to worry about your rattle falling out of your bait as well.




Jenko Fishing Shinobi Spy Bait - NOW AVAILABLE - February 19, 2020
For the first time ever, the traditional spy bait downsized for ultra-finesse presentations. 55 mm and 1/4 oz with sticky sharp VMC treble hooks and oversized props. The Shinobi falls at approximately 1 foot per second with a subtle side-to-side shimmy. On the retrieve the props create flash and will remain in the strike zone with a slow retrieve. Crappie, bass, trout, and panfish won't know what hit them!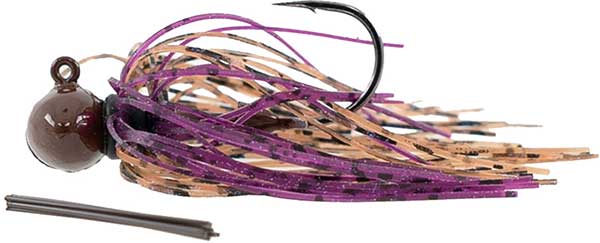 Missile Baits Ike's Micro Football Jig - NOW AVAILABLE - February 19, 2020
The Micro Jig has gone deep with the Ike's Micro Football Jig! The super compact Micro Jig got a Gamakatsu 1/0 hook and the same custom, fine cut skirt to fit with the traditional football head shape. This little jig is designed to be fished on light line with a spinning rod and will have the optional weed guard included in every package. The Ike's Micro Football Jig will be the tiny, tasty offering that deep bass will be sure to devour.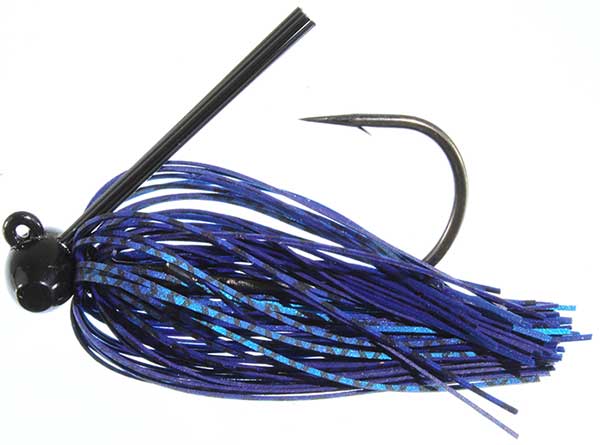 Queen Tackle Hammerhead Rattlin Football Jig - NOW AVAILABLE - February 19, 2020
Hammerhead Jigs feature the most innovative design on the market. A crayfish imitation clicker is built into a uniquely designed tungsten head. The custom colored skirts are wire tied. There is an oversized heavy 6/0 hook and a highly effective bait keeper. Hammer Down with this fish catching tungsten jig!




G.Loomis IMX-PRO Mag Bass Casting Rod - NOW AVAILABLE - February 19, 2020
There is something to be said about being able to go back to your roots, after all, that's where it all began. Since its inception, we've introduced this action through several series, each one highlighted by magnum tapers and light tips that facilitate long casts and deep- water hooking ability. Their parabolic action absorbs the energy of surging fish keeping hooks from tearing out and line being over-stressed. IMX-PRO Mag Bass are packed with power and sensitivity yet so lightweight you won't ever want to put them down.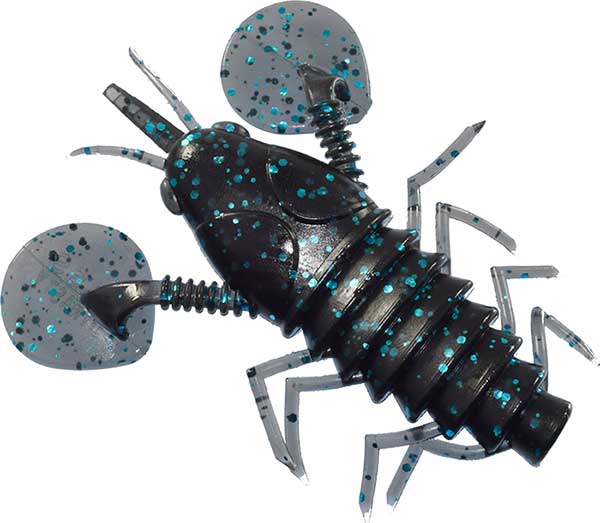 Lip Ripperz Dyna Craw 2X - NOW AVAILABLE - February 19, 2020
The Lip Ripperz Dyna Craw 2X, mimics a crayfish with inciting swimming/flapping claws. This bait is ideal for flipping/punching in heavy cover or grass along with a jig trailer. Making this bait extremely versatile in any situation.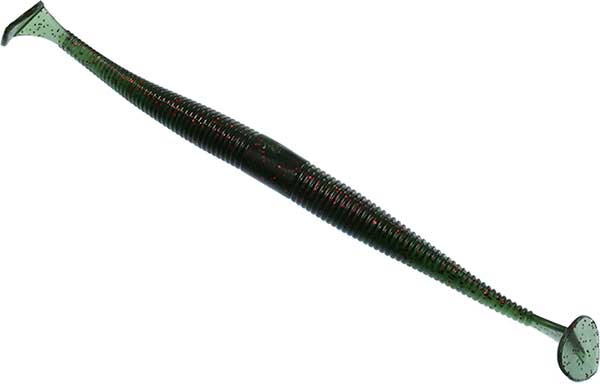 Lip Ripperz Dyna Paddle 2X - NOW AVAILABLE - February 19, 2020
The Bass Dynasty DynaPaddle is a dope little senko style bait with some added air. If you're looking to up your wacky rig game, this is the bait for you. Rather than toy with a Neko Rig or add a spinning blade, try to wacky rig this paddle tailed senko for a unique action. You can also toy with biting off some of the bait to downsize when the bite is really, really finicky.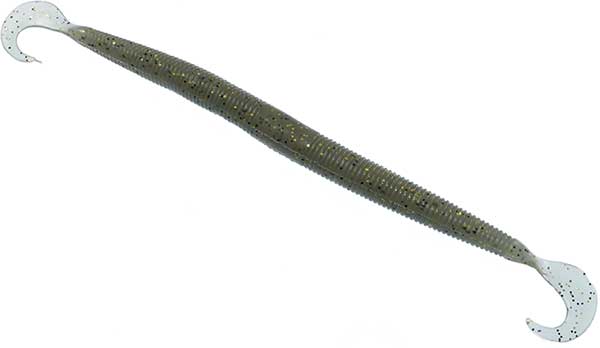 Lip Ripperz Dyna Curl 2X - NOW AVAILABLE - February 19, 2020
The world's FIRST double ended Curly Tail Designs. Perfect for Wacky Rigging, Drop Shotting, and Swimbait style fishing!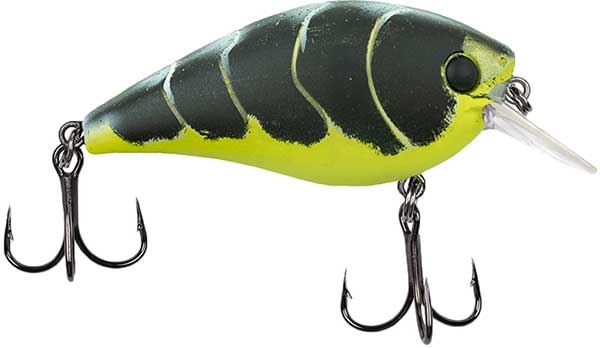 Catch Co. Bubonic Bugz Squarebill - NOW AVAILABLE - February 19, 2020
The Bubonic BUGZ are a collaboration between Catch Co. and underground lure artist Chris Grout. Combining brush stroke and airbrush techniques for lifelike, alluring colorways, the BUGZ squarebills are meant to catch the attention of both fish and anglers. Chris collaborated with Catch Co. to bring you custom color patterns most fish have never seen. Combining the talents of an artist and an angler, these designs put a unique twist on common squarebill patterns like crawfish and chartreuse. The Bubonic BUGZ squarebill is a 2.5", 1/2 oz floating bait fitted with size #4 Mustad triple grip hooks. The revolutionary printing technology and hand painted, air- brushed back is a true-to-form representation of his hand-painted style, setting it apart from the pack.




Catch Co. Mike Bucca Baby Bull Shad - NOW AVAILABLE - February 19, 2020
Mike Bucca's Baby Bull Shad is a fresh, downsized ABS plastic version of Mike's legendary resin poured bait. All the fish- catching characteristics of the classic Bull Shad are packed into this four-joint swimbait at an amazing price. Rivaling the action of the sauciest West Coast style swimbait, Catch Co. partnered with Mike Bucca to create a new legend. Boast to your fishing friends about getting your hands on the Baby Bull Shad by sharing pics of your new bait and catches with the #BabyBullShad, and make sure to leave a review on the site so others know how much of a fish magnet this bait is!




Googan Squad Scout - NOW AVAILABLE - January 31, 2020
The Googan Squad Scout is a hard-bodied, suspending jerkbait that looks and swims like a lively baitfish. This jerkbait is the deal whenever bass are feeding on minnows or shad. With each rip of the rod, the Scout will slash and dance across the middle of the water column, looking like a wounded or fleeing baitfish. Each Scout is built with a lifelike integrated lateral line that adds realism to this bait.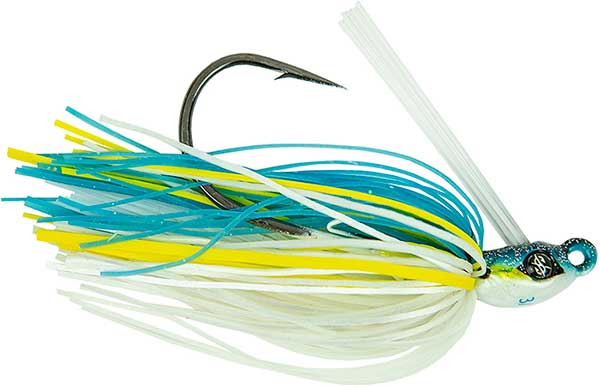 Googan Squad Grass Hero Swim Jig - NOW AVAILABLE - January 31, 2020
The Googan Squad Grass Hero is a swim jig built with Googan approved features designed to help you catch more fish. Built with a sleek head design, realistic eye, and stout hook, the Grass Hero is a user friendly swim jig—made specifically for shallow water grass anglers. The clear, fluorocarbon weed guard will increase hook up percentage while maintaining a subtle look.The Googan Squad Grass Hero has each jig's weight size painted directly on the jig head.




Googan Squad Split Ring Pliers - NOW AVAILABLE - January 31, 2020
These pliers feature super-sharp wire cutters that can handle any mono, fluorocarbon, or wire you need to cut. An integrated ring splitter is great for adding and removing split rings from your baits. Non-slip grips and full tang configuration give these pliers a solid feel, and an advanced bonding process improves hardness and guards against corrosion.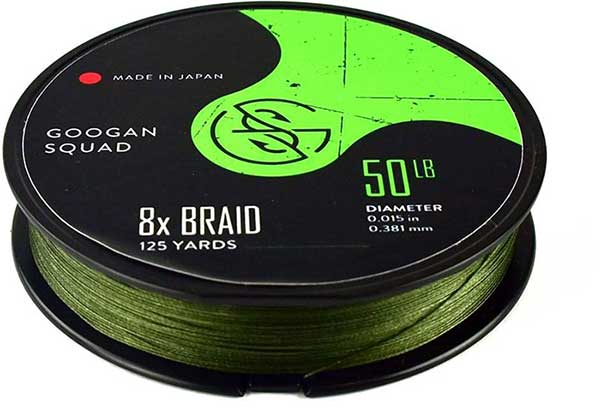 Googan Squad 8x Braided Line - NOW AVAILABLE - January 31, 2020
The Googan Squad trusts this line because they helped deliver it to market. Teaming up with Japanese manufacturers and Catch Co., they've produced a line they're proud to use on their own, and will help you catch more fish. The Googan 8x Braided Line has a tough breaking point with 8 strand Dyneema, also providing abrasion resistance. This line was meant for mondos.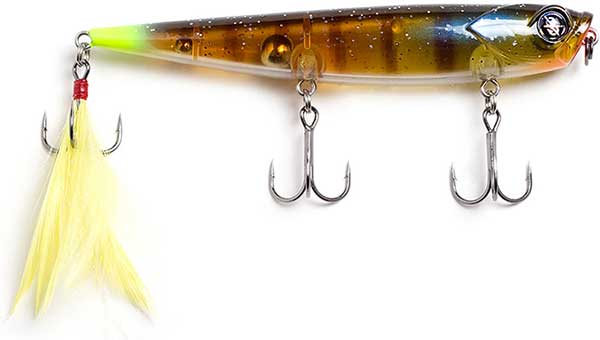 Googan Squad Hound - NOW AVAILABLE - January 31, 2020
The Googan Squad Hound is a tight walking topwater bait with a cupped mouth for added splash as you bring this puppy in. It's equipped with three sticky sharp, black nickel treble hooks, with a feathered back hook to help fool fish and keep them pinned. Built with internal one-knocker style rattles, the Googan Squad Hound makes plenty of noise to draw in a big bite.



More Messages:
<<
1
2
3
4
5
6
7
8
9
10
11
12
13
14
15
16
17
18
19
20
21
>>