More Messages:
<<
1
2
3
4
5
6
7
8
9
10
11
12
13
14
15
16
17
18
19
20
21
>>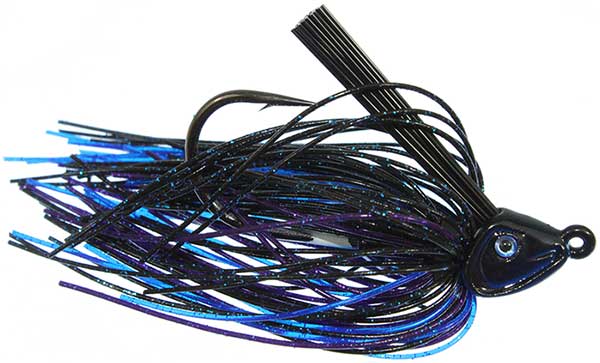 Gambler Goat Swim Jig - NOW AVAILABLE - April 1, 2022
The most heavy duty jig in Gambler's swim jig lineup, the GOAT (Greatest of All Time) Swim Jig comes in 5/16 oz and 1/2 oz. All jigs are built on an extra stout hook and paired with a 2x strong weedguard for peak performance both fishing though heavy cover and landing fish in heavy cover. The custom head combines an extremely lifelike design, 2 tone painted finish, 3D eyes, and a unique concave belly for riding over cover like wood and vegetation.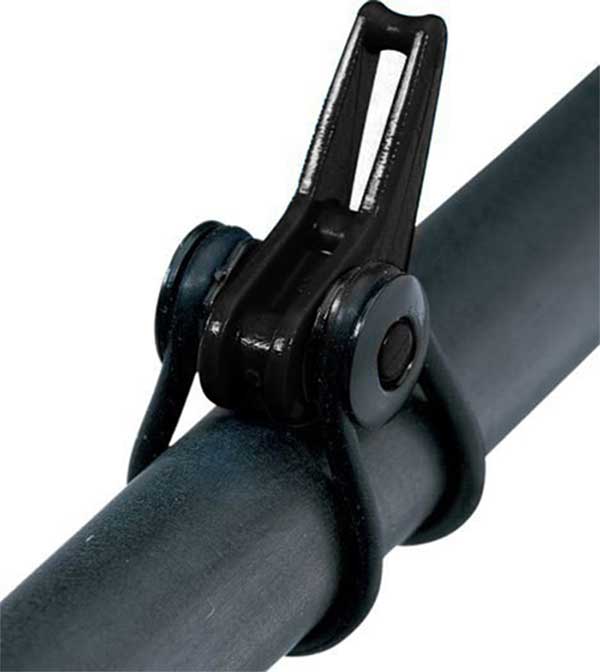 Fuji EZ Keeper Universal Hook Keeper - NOW AVAILABLE - March 31, 2022
The Fuji EZ Keeper is a universal slidable hook keeper with rubber rings that adapts to any position on a rod. It works as a line keeper, comes with 2 O-rings to fit most blank diameters, and folds down and out of the way to prevent line tangle.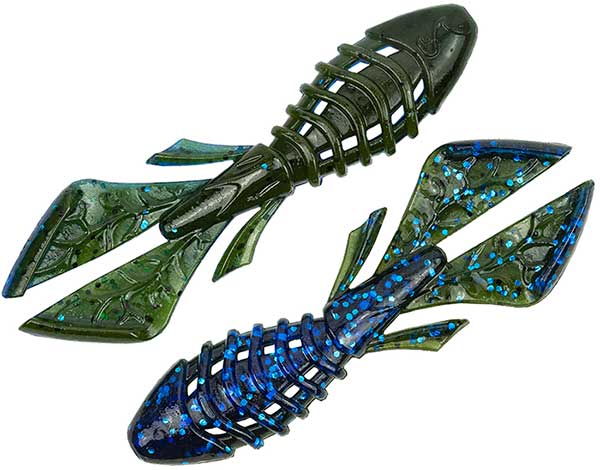 BioSpawn VileBug - NOW AVAILABLE - March 31, 2022
VileBug is redefining the creature bait category. A perfect flipping bait, the body has flanged claws for enhanced action when trailing a jig or Texas rigged. The collapsible body slots along the ribs create air bubbles, ideal for dragging along the bottom on a Carolina Rig, or on a wobble head. This artificial life form comes in several colorways, and will stimulate strikes from predators in a diverse range of presentations.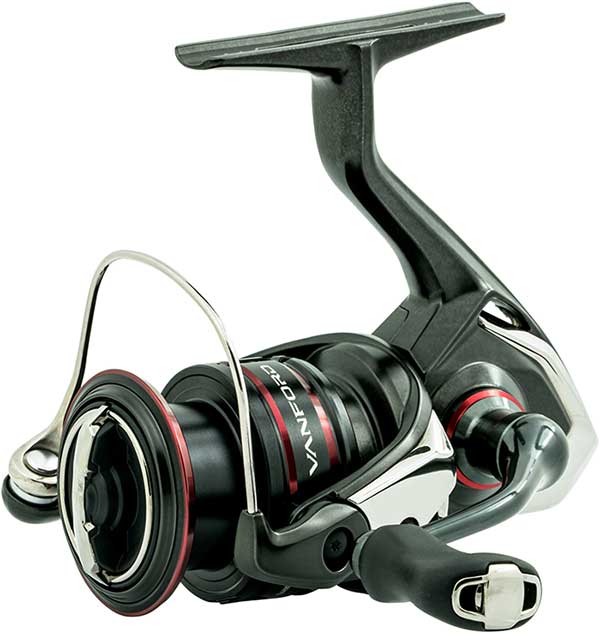 Shimano Vanford F Spinning Reel - MODELS IN STOCK NOW - March 30, 2022
Vanford's SilentDrive and MicroModule Gear II technologies combine to produce a new level of smooth rotational performance while reducing overall reel vibration. Vanford also incorporates Long Stroke Spool technology to increase casting distance while producing a smoother line lay on the spool during retrieval. The 2500, 3000, and 4000 models are now in stock!




VMC CRSCP Crossover Cap - NEW IN TERMINAL TACKLE - March 30, 2022
The VMC Crossover Cap has a unique design that allows anglers to quickly attach multiple "tricks" to their hooks and presentations perfectly matched to support the VMC open eye swivel for unlimited applications.




VMC QSTT Quik Strike Trailer Treble Hook - NEW IN TERMINAL TACKLE - March 30, 2022
Sufix 12 lb. Fluorocarbon Leader and VMC Crossover Cap allows connection directly to the hook, and features "Fast-Snap" Connector Round Bend Treble Hook made from Hi Carbon Steel.




VMC 9626BD Bladed O'Shaughnessy Treble Short Hook - NEW IN TERMINAL TACKLE - March 30, 2022
Allows anglers to unleash the full potential of their favorite lures simply by adding a hook. While respecting the original action of the lure design, the Hybrid treble is adding flash and vibration which are known to be triggering factors when targeting predators all around the world.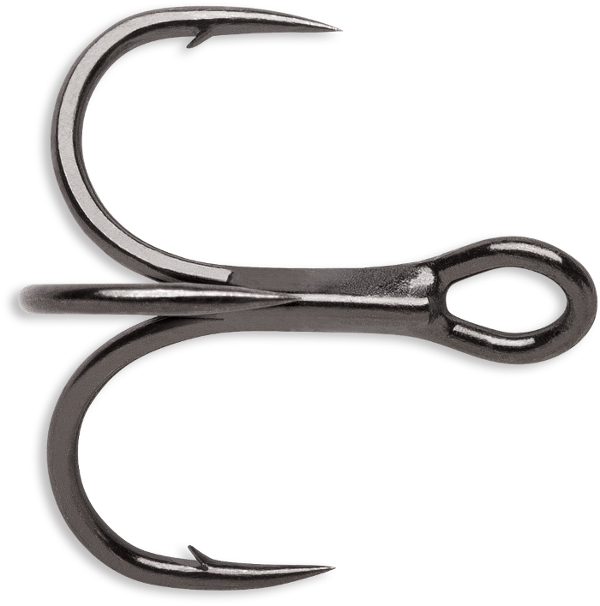 VMC 7548 Hybrid Treble Short 1X Hook - MORE SIZES - March 30, 2022
VMC took the best features from their treble hooks and combined them in this amazing Hybrid Treble Short. We're now stocking sizes 6 through 2.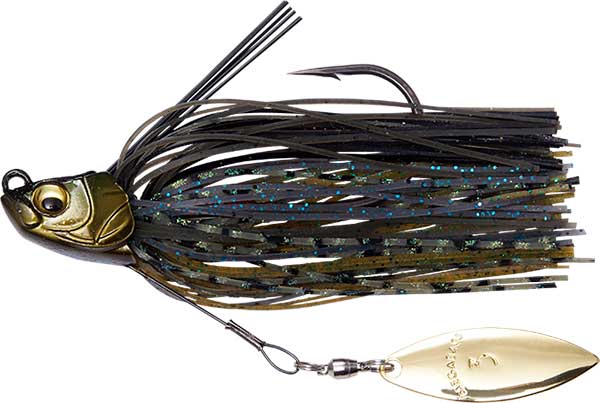 Megabass Uoze Swimmer - NEW IN JIGS - March 11, 2022
The Megabass Uoze Swimmer spares no expense, harnessing careful design and premium components to deliver an unrivaled swim jig experience. The Uoze Swimmer's head starts with a classically-proven point to cut through vegetation and water, but that is where the similarities end. Sculpted details culminate in flared gill-plates, which provide subtle retrieve resistance to improve angler feel, range-keeping and roil the water to bring silicone skirts to life.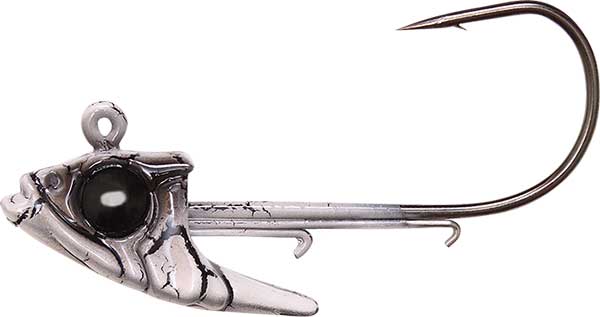 Megabass Body Balance Swimbait Jighead - MORE COLORS - March 11, 2022
The Body Balance jighead is designed to stabilize big swimbaits like the Spark Shad, allowing them to perform to their fullest potential. With its low center-of-gravity build, the Body Balance keeps swimbaits on track to give off the kind of stable swimming action that reassures finicky target fish. Colors French Pearl, MB Gizzard, and White Python have been added to our selection.




Daiwa HMKL Minnow - NEW IN HARD BAITS - March 11, 2022
The HMKL's first design was based on the universal profile of minnows but Daiwa tackle designer Kazuma Izumi has taken it much further choosing just the right material, coating, lip design, figure, and size. Its design is simple and that's to appeal to universal forage bases of various different types of minnows and juvenile fish.




Daiwa BLX Series Graphite Bass Rods - NOW AVAILABLE - March 11, 2022
These rods are the culmination of years of fishing rod development and the latest in Daiwa Rod Technologies. A complete renewal of the Classic Black Label line, the rods are designed and constructed with 2 different concepts in mind, sensitive and limber. The X-45 Bias Construction has greater strength and prevents twisting for more precise casting. No expense is spared with the Fuji SIC Guides, state of the art in the industry.




Daiwa Rebellion Bass Rods - NOW AVAILABLE - March 11, 2022
Rebellion rods embody the idea of pushing outside of the norm. Designed and crafted with the looks, specs and features of custom high end rods, yet priced affordably - these rods step outside the norms of the typical bass rods. All models feature Daiwa's Braiding-X technology to prevent torsion caused by casting and hooksets, and dramatically improve power, operability and sensitivity.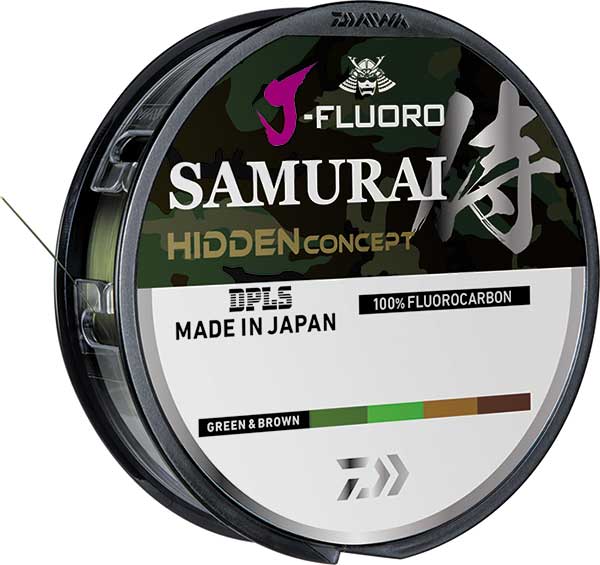 Daiwa J-Flouro Samurai Hidden Concept Fluorocarbon Line - NEW IN FISHING LINE - March 11, 2022
Complete with all the great features you know and love from our J-Fluoro Samurai - narrow diameter, low-stretch, abrasion resistant, minimal memory and long casting- the all new Samurai J-Fluoro Hidden Concept takes perceptibility to a new tier, virtually eliminating its presence in the less than ideal water conditions. The line is constructed with color blending technology, allowing you to blend in when clear lines tend to struggle.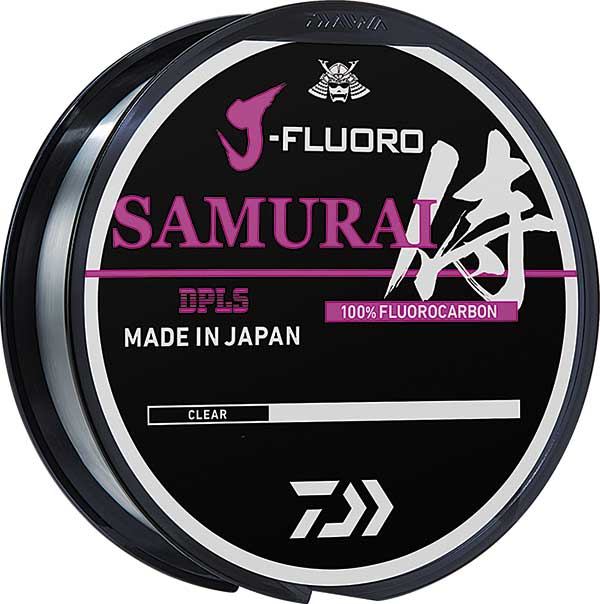 Daiwa J-Fluoro Samurai Fluorocarbon Line - NOW AVAILABLE - March 11, 2022
In a class all its own, Daiwa's J-Fluoro Samurai high-end fluorocarbon mainline brings invisibility and high performance to anglers of all walks. The made in Japan line is designed and manufactured to bring a new level of fishability to all, offering a multitude of sizes with varying levels of stretch and stiffness and super small diameter.




Daiwa Samurai Braided Line - MORE SIZES - March 11, 2022
Samurai braided line is unlike any other braided line on the market. Extremely strong and sensitive, noticeably thinner, softer, smoother and more flexible than ordinary braids. That means less friction for better casts; reduced line noise on the retrieve; and a faster sink rate due to less current resistance. We've added 20 lb and 300 yard spools to our selection.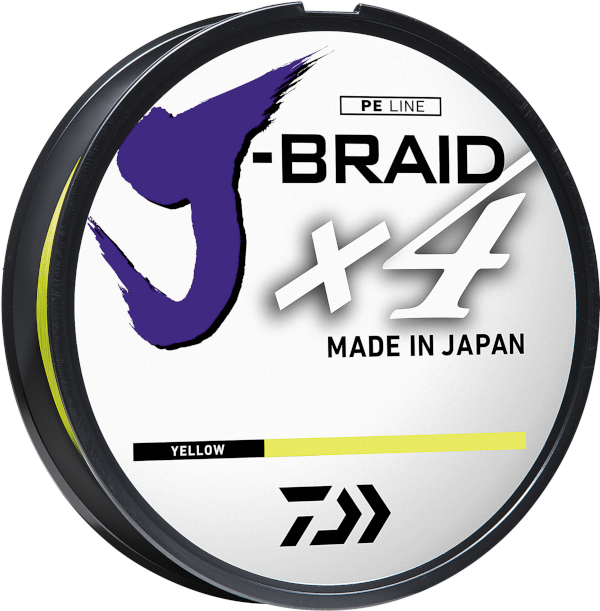 Daiwa J-Braid x4 Braided Line - MORE SIZES - March 11, 2022
J-Braid x4 is perfect for abrasion resistance and ease of use for knot tying and line management. The 4 Carrier lends itself to be a bit thinner diameter great for additional line on your reel when necessary. X4 is made with the highest quality Dyneema material from Japan. Daiwa's proven high standard of manufacturing makes J-Braid one of the best on the market today. We've added more 300 yard size spools in Fluorescent Yellow.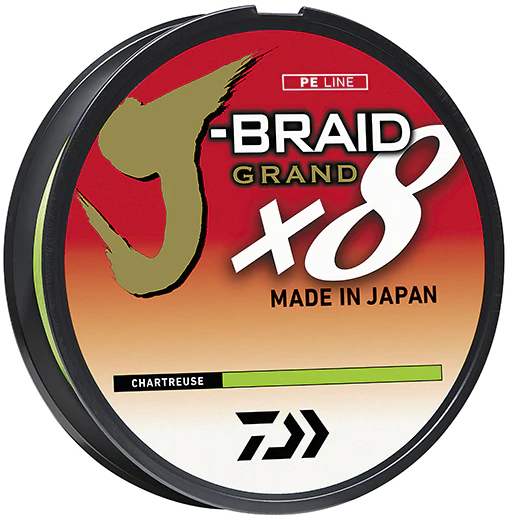 Daiwa J-Braid x8 Grand Braided Line - NEW COLOR - March 11, 2022
Strong and resistant to abrasion, yet well-bodied enough to lay smoothly on the spool, J-Braid x8 Grand line is a complete line up of high quality 8 carrier braid made of the finest materials from Japan. J-Braid x8 Grand is spun with Izanas, a state-of-the-art new material utilizing 8 Carriers. These 8 carriers are supple yet with Izanas they're 4 times as abrasion resistant as a typically tougher 4 carrier. New color Chartreuse is now available plus we've added 300 yard size spools in Dark Green.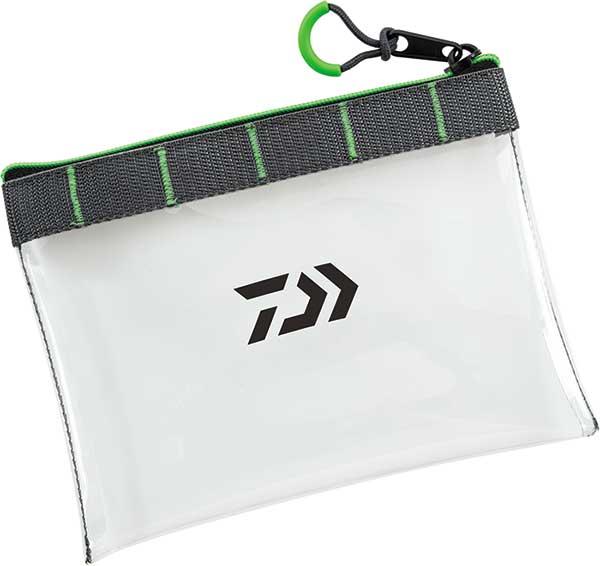 Daiwa Tactical View Multi-Purpose Organizing Bag - ALL SIZES - March 11, 2022
The key to efficient tackle organization is having everything in its place. These bags enjoy a Clear View which enables easy identification of contents. The Marine Grade Isinglass is tough, durable and scratch resistant. The pouch dimensions are well-suited for packaged soft plastics. These Water Resistant bags are built for the long haul with Quality Zippers and Reinforced Closures. Now stocking all sizes including extra large!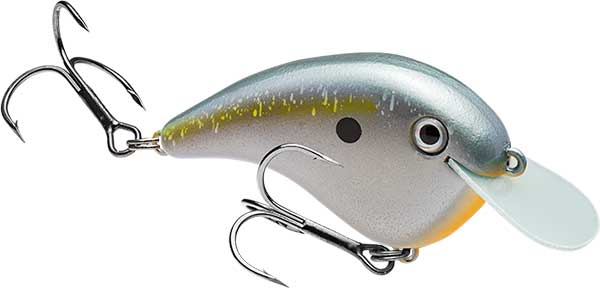 Strike King Chick Magnet Crankbait - NEW IN HARD BAITS - March 11, 2022
The flat-sided crankbait is back, and it's moving with a Tennessee swagger. The thin body design of the Chick Magnet and the circuit board lip impart a tighter wobble and an exceptionally lifelike action to the lure. The subtlety of the Chick Magnet makes it ideal in the four to six foot depth range. Anglers are also beginning to see the design's benefits for targeting fish in tougher conditions.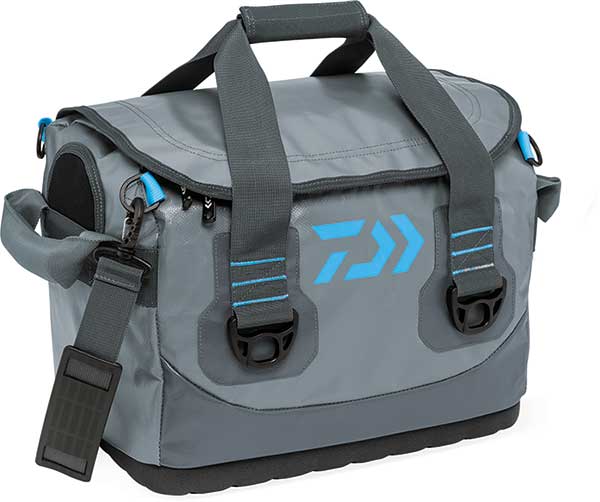 Daiwa D-Vec Soft Boat Bag - NEW IN TACKLE STORAGE - March 11, 2022
From top to bottom, Daiwa's D-Vec Soft Boat Bag is meticulously designed and constructed of only the best materials. Beginning with the outer material, the Boat Bag features an incredibly durable and waterproof marine grade vinyl. Not water resistant, but waterproof. The marine quality, double-zippered top is further protected by a storm flap, enhancing the Boat Bag's ability to repel water.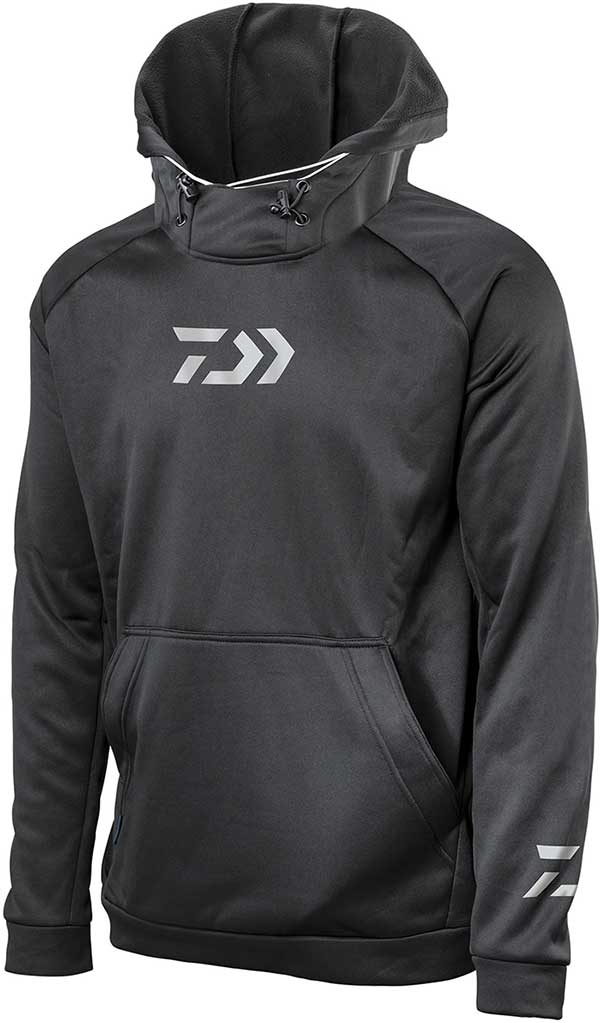 Daiwa D-Vec Hooded Sweatshirt with Facemask - NEW IN APPAREL - March 11, 2022
Black D-VEC integrated face mask and hooded sweatshirt is constructed from 100% polyester. Great to keep you warm, protected and comfortable in all types of conditions.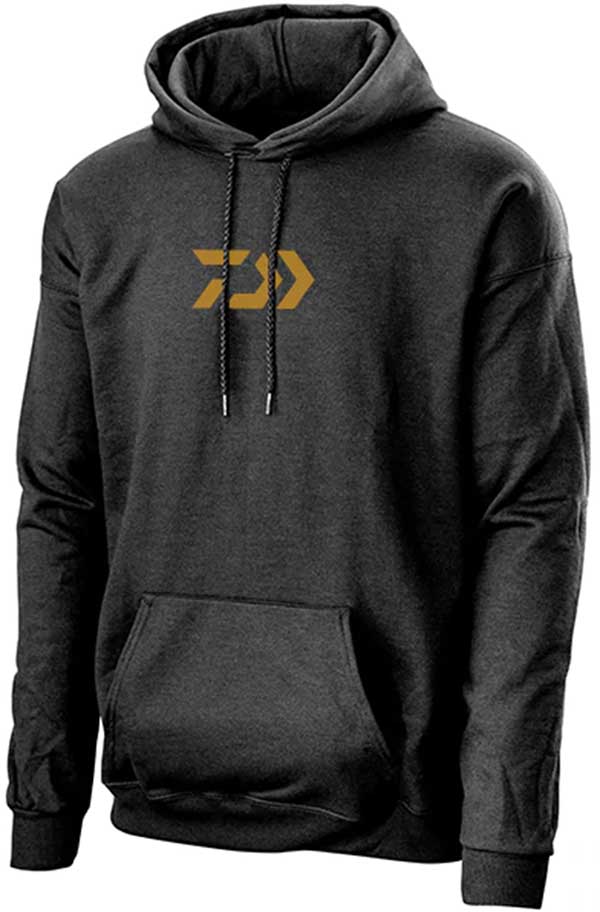 Daiwa D-Vec Green Camo Print Hooded Sweatshirt - NEW IN APPAREL - March 11, 2022
Black D-VEC hooded sweatshirt is constructed from 100% polyester and is great to keep you warm, protected, and comfortable in all types of conditions with a fashionable green camo logo.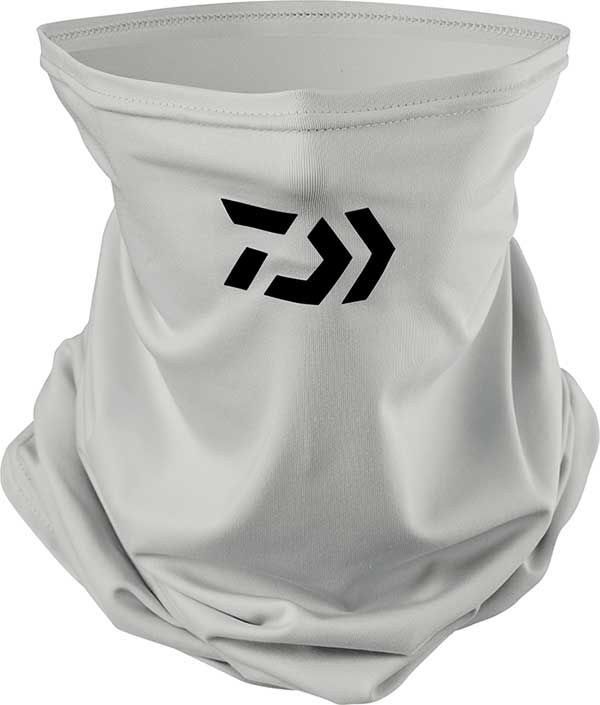 Daiwa D-Vec/AFTCO Face Sun Mask - NEW IN APPAREL - March 11, 2022
The D-VEC/AFTCO Face Sun Mask is perfect for providing the best breathability while continuing to provide the sun protection that you need on your body. 94% polyester 6% Elastane and 40 SPF sun protection.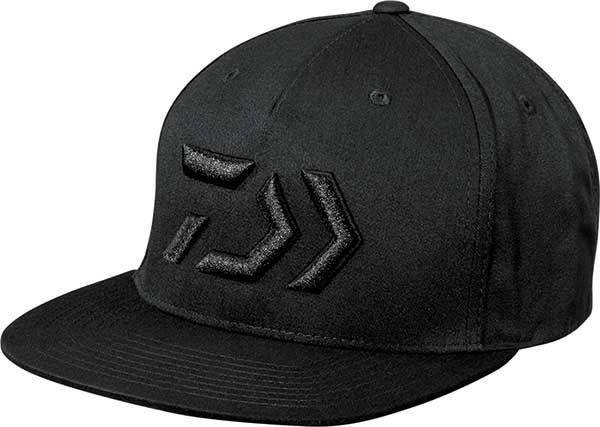 Daiwa D-Vec Richardson 255 Pinch Bill Cap With Embroidered Logo - NEW IN APPAREL - March 11, 2022
This D-VEC Richardson 255 is a 5 panel cap made with a lightweight cotton twill. The flat bill & snapback give a classic feel to a fresh style.



More Messages:
<<
1
2
3
4
5
6
7
8
9
10
11
12
13
14
15
16
17
18
19
20
21
>>