More Messages:
<<
1
2
3
4
5
6
7
8
9
10
11
12
13
14
15
16
17
18
19
20
21
>>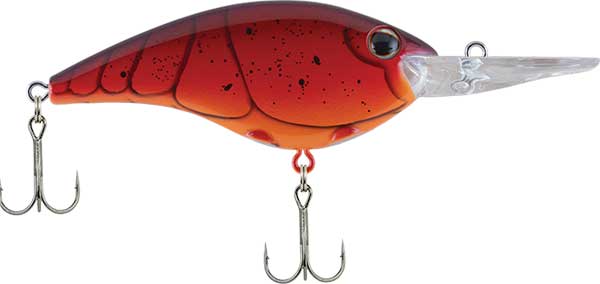 Berkley Frittside - NOW AVAILABLE - June 23, 2023
Another take on a classic bait design with legendary crankbait angler and designer David Fritts. The Berkley Frittside crankbait features the same proven action that won David Fritts the Bassmaster Classic. Delivering proven balsa actions with the durability and casting performance of a plastic bait, the Frittside is a key bait for tough conditions when fish are sluggish or heavily pressured.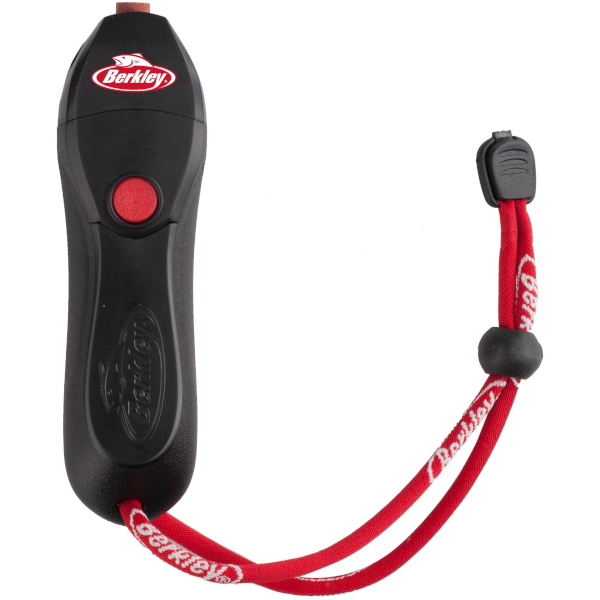 Berkley Line Stripper - NOW AVAILABLE - June 23, 2023
The new and improved Berkley Line Stripper boasts a more powerful motor to quickly remove old fishing line for re-spooling.



Shimano Curado K Low Profile Baitcast Reel - 25% Off While Supplies Last - June 22, 2023
Built tournament tough, Curado is the benchmark for reliability and durability. Shimano gives you more than ever with the Curado K series reels. Now featuring the latest in Shimano technology, such as super smooth, efficient, durable MicroModule gearing, Curado builds on its legacy as the "go to" baitcasting reel for both fresh and saltwater action. Save 25% on our remaining stock!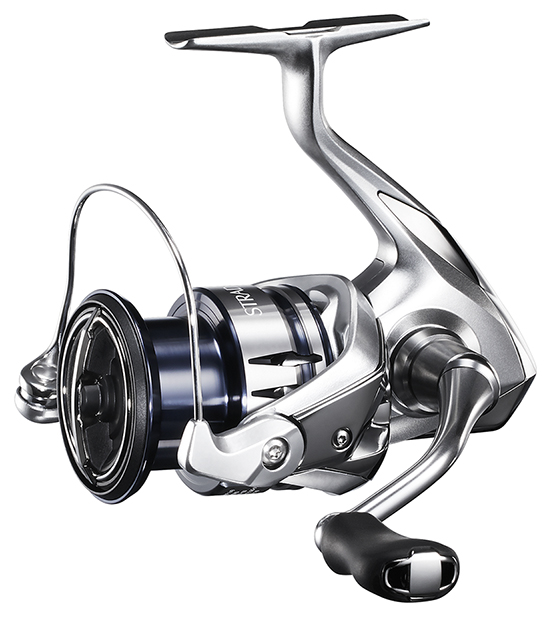 Shimano Stradic FL Spinning Reel - 25% Off While Supplies Last - June 22, 2023
With Shimano's Micro Module Gear II you'll experience a rotational smoothness and power transfer never before achieved in a reel at this price point. Couple Micro Module Gear II with Silent Drive, which fine tunes internal components to the highest tolerances possible, and you'll agree the Shimano Stradic FL Spinning Reel approaches flagship level performance. Save 25% on our remaining stock!




Strike King Tour Grade Mini-Mag Jighead - NEW IN JIGHEADS - June 9, 2023
Strike King's Tour Grade Mini Mag Jig Head is designed to use with finesse-sized worms for stand up and shaky head fishing styles. The wide "cobra" shaped head is engineered to help the angler feel the bottom and stay in contact with rock and brush. The head's tapered shape and flat bottom help the worm move well through heavy cover and along rock without being snagged and allow the bait to stand upright to attract fish. Both colors and all sizes are now offered.




Strike King KVD Filler Worm - NEW IN SOFT BAITS - June 9, 2023
The Strike King Filler Worm is a 6-inch worm that is designed to be fished for a finesse presentation, featuring a wide head for added durability, increasing the strength of the plastic to last for multiple fish catches. Strike King has engineered the Filler Worm using their advanced Open Pour Technology (OPT) to create premium, multi-colored blends for striking, fish-attracting appearances in the water. All colors have been added.



Strike King Chick Magnet Jr - NEW IN HARD BAITS - June 9, 2023
Strike King's Chick Magnet Jr is a 1/4-ounce flat-sided crankbait that is designed with a circuit-board bill. The flat-sided build of the Chick Magnet Jr displaces water and gives the lure a tight wobble that attracts fish. Built to dive 4-6 feet, the Chick Magnet Jr is a downsized version of the award-winning Chick Magnet that was introduced by Strike King in 2021, winning the ICAST "Best of Category" award. All colors have been added to our selection.




Strike King Tour Grade Tungsten Neko Weights - NEW IN TERMINAL TACKLE - June 9, 2023
Built with tungsten, the Tour Grade Neko Weight is designed for extra durability to provide years of fishing without corrosion. Strike King has engineered the Neko Weight with a pointed, cone-shaped body to be quickly and easily inserted into a plastic worm or other soft plastic. It features a ribbed body to keep the weight securely in place inside the soft plastic for prolonged use and throughout multiple fish catches. All sizes have been added.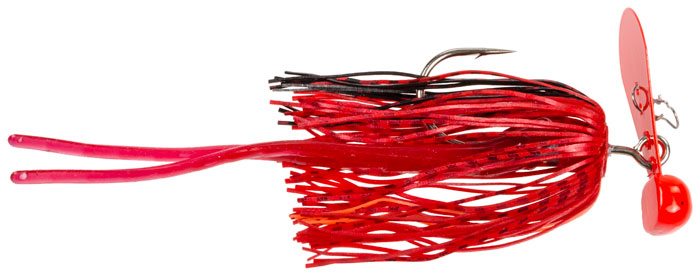 Strike King Tour Grade Rage Blade Bladed Swim Jig - FULL SELECTION - June 9, 2023
The Rage Blade's unique design increases hook ups and decreases snag ups compared to other designs. It has a custom Gamakatsu hook and the incredible action and vibration make the Perfect Skirt and twin tail trailer come alive! This bladed jig performs like no other. We stock all colors and both sizes.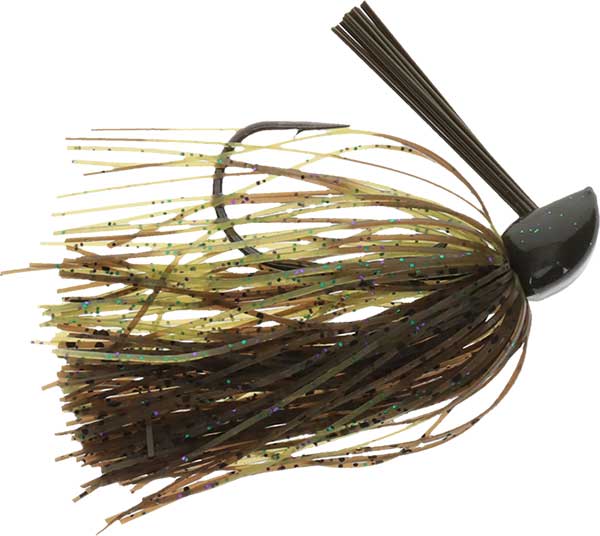 Strike King Tour Grade Compact Tungsten Casting Jig - NEW IN JIGS - June 9, 2023
Strike King's new Compact Tungsten Casting Jig is built with a premium tungsten jig head that is 40% more dense than lead for greater castability, sensitivity and performance. Featuring a premium hand-tied skirt that emits life-like pulsating movement and a heavy wire hook for exceptional hook-setting. Strike King offers the Compact Tungsten Casting Jig in 1/2-, 3/8- and 1/4-ounce sizes and vibrant colors. We carry them all!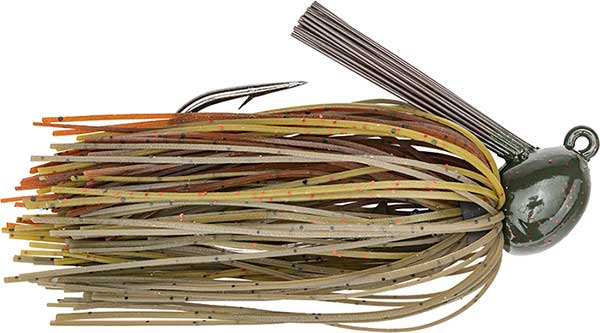 Strike King Hack Attack Heavy Cover Flipping Jig - FULL SELECTION - June 9, 2023
Confidently cast to a big bass holding in the thickest cover with the Strike King Hack Attack Jig, perhaps one of the deadliest heavy-cover jigs ever made. Designed to be fished through the nastiest underwater jungles, both shallow and deep, the Hack Attack Jig features an exclusive no-flex Extreme Gamakatsu black nickel heavy wire hook for extra bite, and a 30º line tie to increase hook-up percentages. We carry all colors and sizes.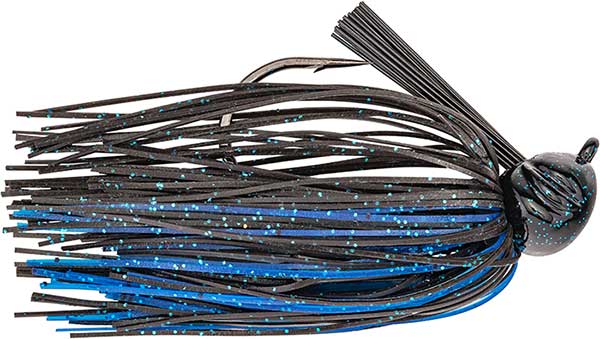 Strike King Denny Brauer Premier Pro-Model Jig - FULL SELECTION - June 8, 2023
Do as Denny Brauer does when he needs to generate some action quickly and tie on a Premier Pro-Model Jig from Strike King. The Premier Pro-Model Jig's durable Mirage silicone skirt produces loads of strike-provoking action and the extra-loud double barrel rattle has four BBs to ensure maximum rattle attraction. The double barrel rattle's innovative design also helps keep bait trailers in the proper position and has a keeper for soft plastics. All colors and sizes are stocked here.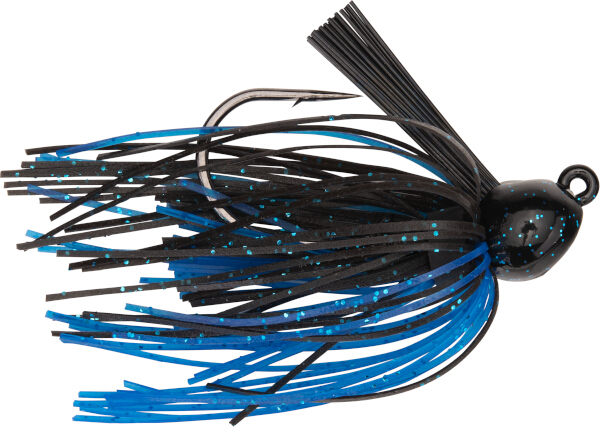 Strike King Bitsy Flip Flipping Jig - FULL SELECTION - June 8, 2023
The Bitsy Flip sports a beefier hook so it can be thrown into heavy cover with big line. It's a Bitsy Bug with a bigger, and super strong, black nickel Mustad hook and larger weedguard. The Strike King Bitsy Flip Jig is built to glide through heavy cover with a snagless-weedless head design. Inverted line tie helps keep the line from fraying on jagged rocks. We carry all colors and sizes.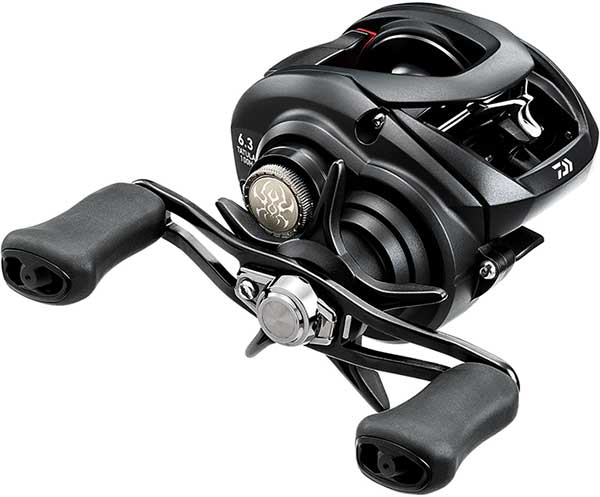 Daiwa Tatula 100 TWS Baitcasting Reel - 25% Off While Supplies Last - June 2, 2023
The TATULA 100's Zero Adjuster spool setting and T-Wing System level wind casts longer and more accurately. The comfort is enhanced by redesigned Soft Touch Handle Knobs. The reel is also well suited for junior anglers with smaller hands. The bones of the reel are strong with an Aluminum Frame providing rigidity and a smooth performance. All remaining stock is now 25% off while supplies last!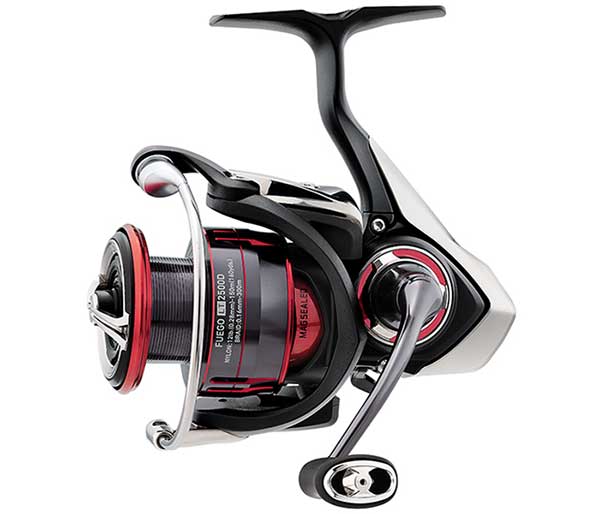 Daiwa Fuego LT Spinning Reel - 25% Off Low Stock Remaining - June 2, 2023
The Fuego LT series of spinning reels, state of the art fishing tools that define Daiwa's commitment to the LT Concept of lighter, tougher material. The Fuego LT housing is light but sturdy, constructed from a Carbon based material. The innovative Magsealed main shaft delivers butter smooth performance while preventing water or dirt intrusion. You'll save 25% on our limited remaining stock.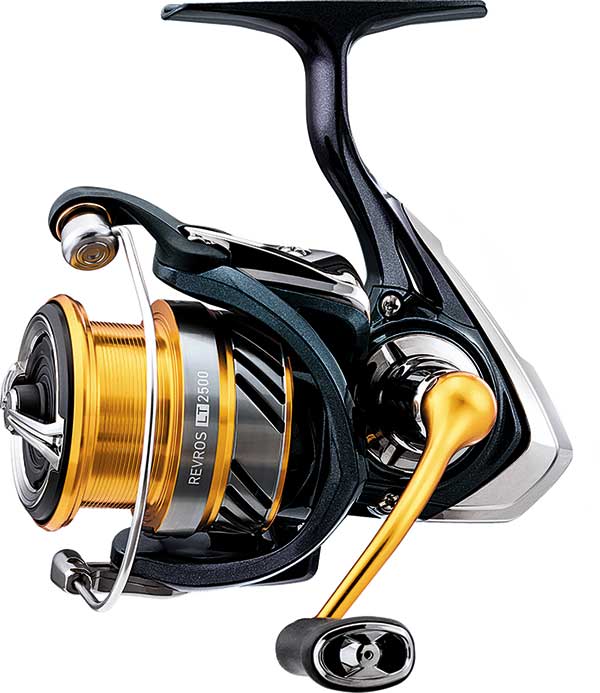 Daiwa Revros LT Spinning Reel - 25% Off While Supplies Last - June 2, 2023
The REVROS LT incorporates the LT Concept of light but tough in a proven reel design. The spinning reel's weight was reduced by 2 ounces in the 2000 model. The Light Composite Housing greatly improves the strength to weight ratio while still providing a solid framework for the powerful gearing. The Machined Aluminum Handle smoothly transfers power to the main gear. They're 25% off now while supplies last!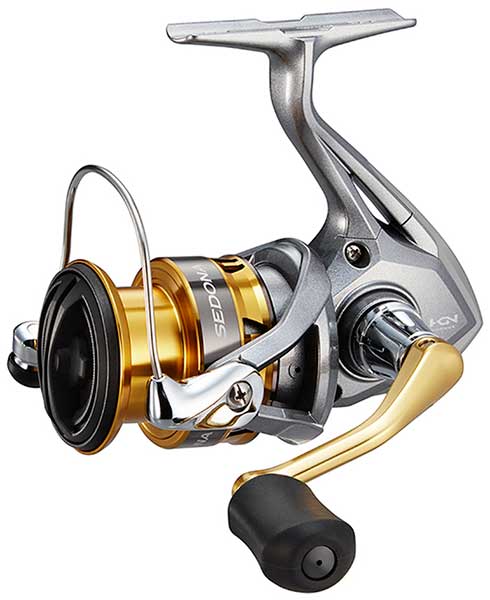 Shimano Sedona FI Spinning Reel - 25% Off While Supplies Last - June 2, 2023
The Sedona FI is the first in Shimano's lower end price point models to include cold forged HAGANE gears. The drag power was upgraded and the gear ratios increased, meaning the series has models to suit multiple applications. Additionally, weight has been reduced significantly across all sizes to reduce fatigue during long days of casting or jigging. Save 25% on our remaining stock!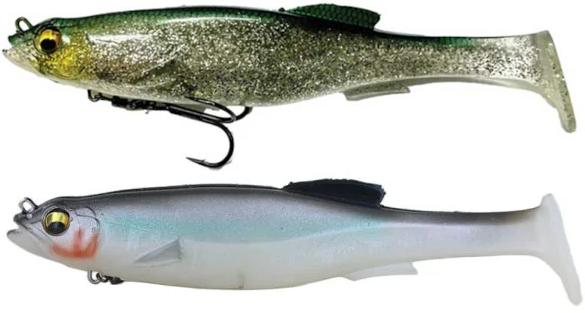 Megabass Magdraft 6-inch Swimbait - LIMITED COLORS LOW IN STOCK - June 2, 2023
Designed for hard-thumping action with a medium-slow to medium retrieve, Magdraft's tail kicks into gear quickly, sending vibrations throughout the body to activate the lateral line of predators. Magdraft features the patented MAG-HOLD SYSTEM, which secures the treble hook alongside the belly via an internal magnet. Only Ablette and Ketabasu remain in the Bassmaster Classic limited colors and Ketabasu is almost gone!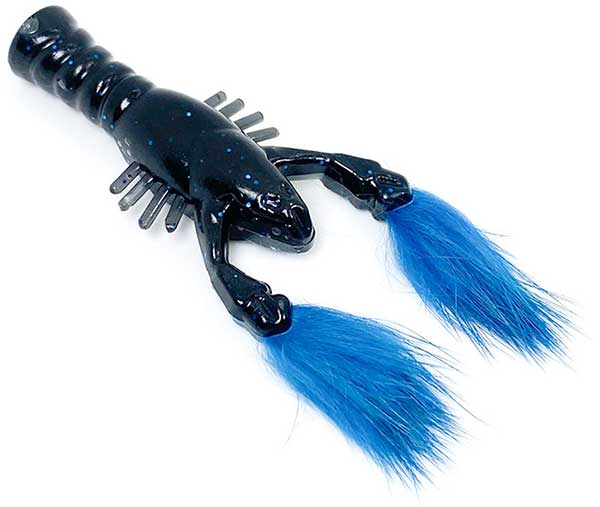 Rabid Baits Rabid Craw - NOW AVAILABLE - June 2, 2023
A revolutionary and realistic crayfish imitation, the Rabid Craw is scientifically designed to capture more bites. Add the patented impregnated hair and scent, and you've got an irresistible temptation fish can't resist. The perfectly formed thorax is designed to be a perfect trailer or saltwater fiddler crab imitation, thanks to its buoyant claws that not only stand up but keep moving when the Rabid Craw is standing in a natural defensive posture.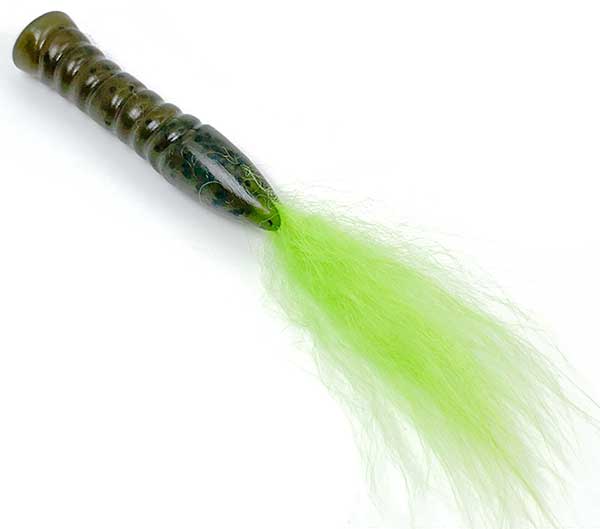 Rabid Baits Rabid Fox Tail - NOW AVAILABLE - June 2, 2023
The Rabid Fox Tail is the most effective Ned Rig bait ever made. Mimicking both a worm's and crawfish's ribbed bodies, combined with the finesse action embedded lifelike hair, its buoyant construction brings it to life as it gently glides to the bottom or is jigged, causing the hair to quiver, float or glide depending on the movement you provide. Even at rest the finesse action hair is still moving and attracting a savage strike!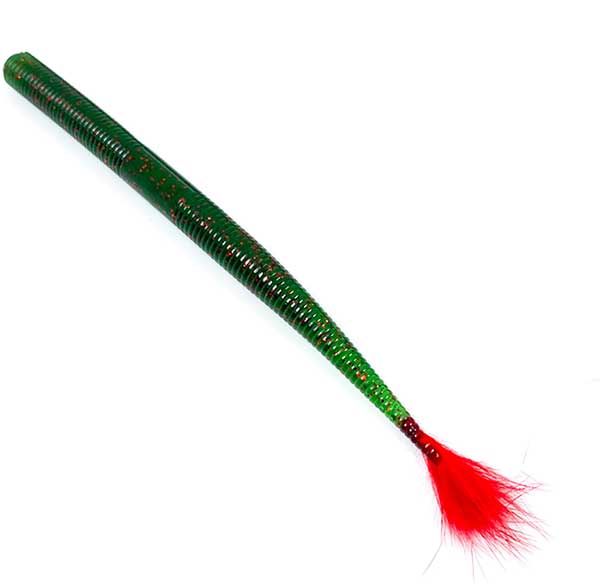 Rabid Baits Shaker Worm - NOW AVAILABLE - June 2, 2023
When rigged Texas style, on a drop shot rig, or on a shaky head, the Rabid Shaker Worms are ideal for virtually all presentations. A fish scent impregnated finesse worm featuring a soft body and biodegradable hair with natural action, the Shaker Worm is particularly deadly when fished on a shaky head. Their buoyancy and floating ability combined with the pro choice natural hair color combination stand up and stand above any worm you can buy.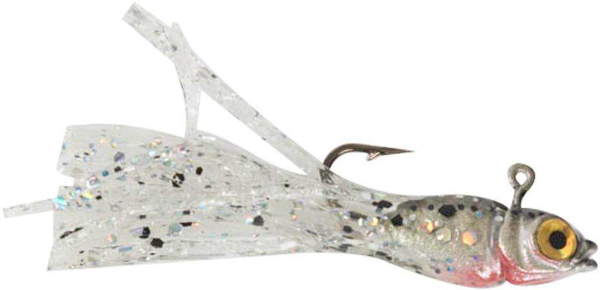 Gitzit Little Tough Guys - NOW AVAILABLE - June 2, 2023
This little jig is one of the best crappie, trout and ice fishing jigs on the market with its jewellike finish, skirted in Gitzit soft plastic with instant eye appeal for both fisherman and fish. A must have for crappie, trout, panfish and ice fishermen.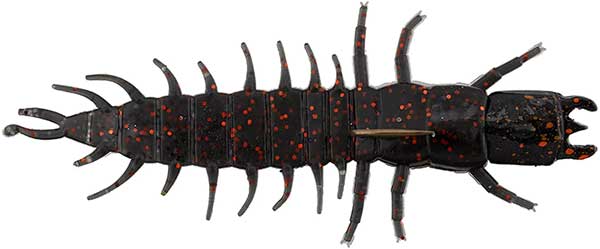 Gitzit Hellgrammite Rigged - NOW AVAILABLE - June 2, 2023
The Gitzit Hellgrammite looks like the real thing! It's the perfect size for all game fish!This Dobsonfly larvae imitator has a lifelike fall and tumbles with the currents of the rivers and streams. Also works well in open water & lake bottom jigging.




Gitzit Chub Tube - NOW AVAILABLE - June 2, 2023
Gitzit Chub Tubes are slightly more slender than a Fat Gitzit, 3" long, and with limited color variety. Excellent for small mouth bass and trout, and great for walleye in white.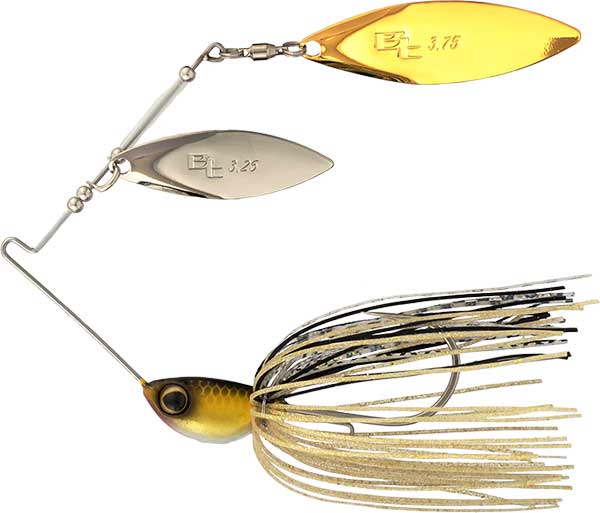 Shimano Swagy Strong Double Willow Spinnerbait - NOW AVAILABLE - June 1, 2023
Shimano's Swagy Strong spinnerbait incorporates an innovative tapered-wire design for added toughness without sacrificing performance. Swagy Strong offers blade configurations with the specific goal of ultimate vibration and toughness. The shape of the blade's front cup creates a faster rise and enables the lure to quickly run true while intensifying vibration whether an angler wants to slow-roll through cover or burn the bait for aggressive strikes.



More Messages:
<<
1
2
3
4
5
6
7
8
9
10
11
12
13
14
15
16
17
18
19
20
21
>>