More Messages:
<<
1
2
3
4
5
6
7
8
9
10
11
12
13
14
15
16
17
18
19
20
21
>>

Daiwa Rebellion Bass Rods - NOW AVAILABLE - March 11, 2022
Rebellion rods embody the idea of pushing outside of the norm. Designed and crafted with the looks, specs and features of custom high end rods, yet priced affordably - these rods step outside the norms of the typical bass rods. All models feature Daiwa's Braiding-X technology to prevent torsion caused by casting and hooksets, and dramatically improve power, operability and sensitivity.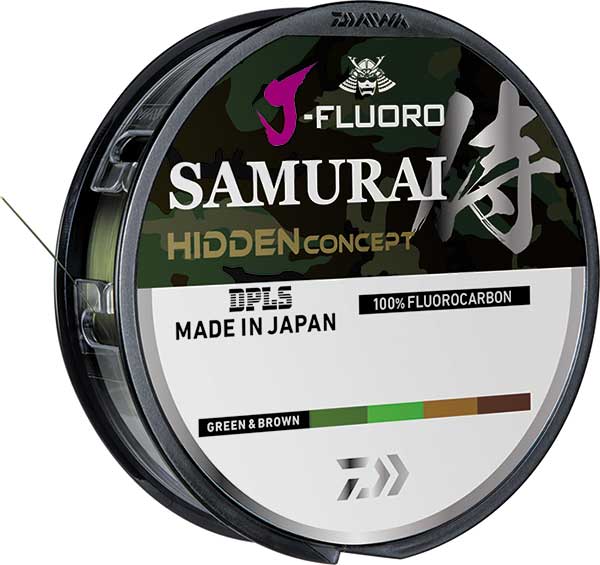 Daiwa J-Flouro Samurai Hidden Concept Fluorocarbon Line - NEW IN FISHING LINE - March 11, 2022
Complete with all the great features you know and love from our J-Fluoro Samurai - narrow diameter, low-stretch, abrasion resistant, minimal memory and long casting- the all new Samurai J-Fluoro Hidden Concept takes perceptibility to a new tier, virtually eliminating its presence in the less than ideal water conditions. The line is constructed with color blending technology, allowing you to blend in when clear lines tend to struggle.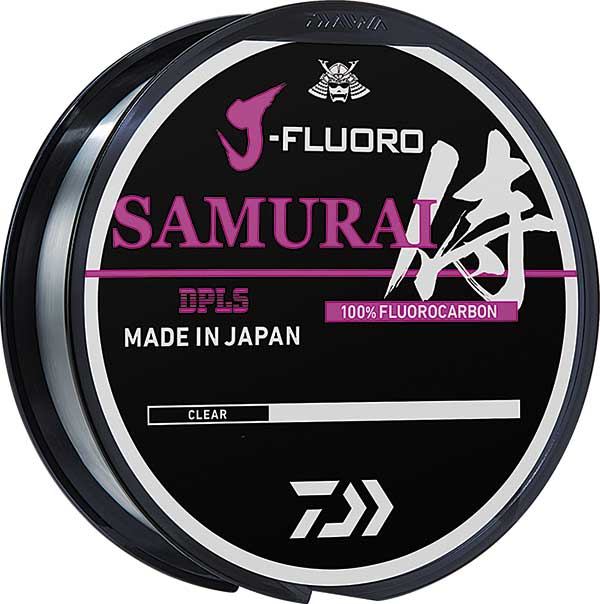 Daiwa J-Fluoro Samurai Fluorocarbon Line - NOW AVAILABLE - March 11, 2022
In a class all its own, Daiwa's J-Fluoro Samurai high-end fluorocarbon mainline brings invisibility and high performance to anglers of all walks. The made in Japan line is designed and manufactured to bring a new level of fishability to all, offering a multitude of sizes with varying levels of stretch and stiffness and super small diameter.




Daiwa Samurai Braided Line - MORE SIZES - March 11, 2022
Samurai braided line is unlike any other braided line on the market. Extremely strong and sensitive, noticeably thinner, softer, smoother and more flexible than ordinary braids. That means less friction for better casts; reduced line noise on the retrieve; and a faster sink rate due to less current resistance. We've added 20 lb and 300 yard spools to our selection.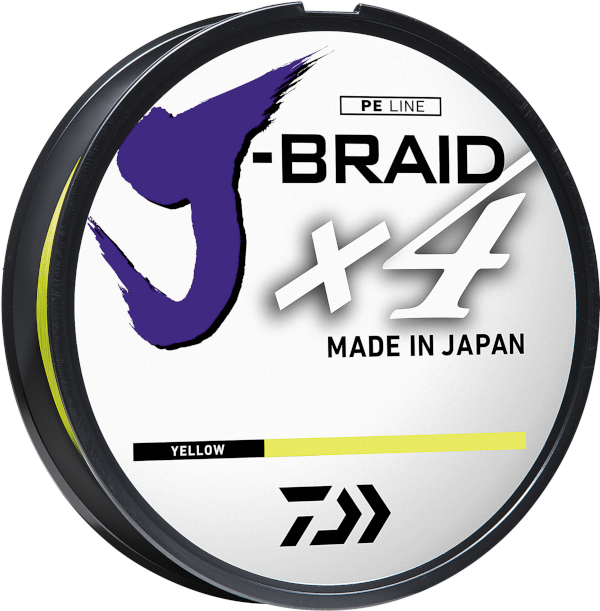 Daiwa J-Braid x4 Braided Line - MORE SIZES - March 11, 2022
J-Braid x4 is perfect for abrasion resistance and ease of use for knot tying and line management. The 4 Carrier lends itself to be a bit thinner diameter great for additional line on your reel when necessary. X4 is made with the highest quality Dyneema material from Japan. Daiwa's proven high standard of manufacturing makes J-Braid one of the best on the market today. We've added more 300 yard size spools in Fluorescent Yellow.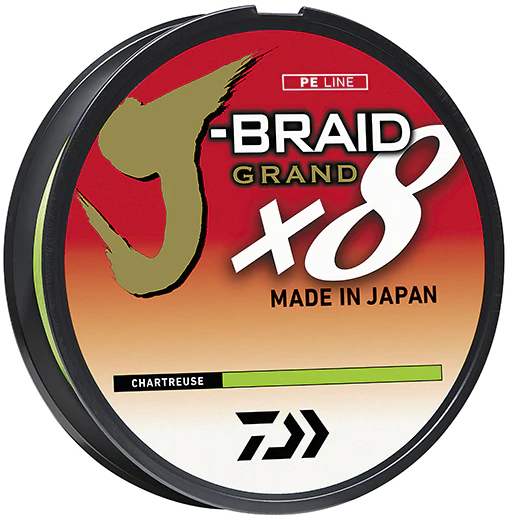 Daiwa J-Braid x8 Grand Braided Line - NEW COLOR - March 11, 2022
Strong and resistant to abrasion, yet well-bodied enough to lay smoothly on the spool, J-Braid x8 Grand line is a complete line up of high quality 8 carrier braid made of the finest materials from Japan. J-Braid x8 Grand is spun with Izanas, a state-of-the-art new material utilizing 8 Carriers. These 8 carriers are supple yet with Izanas they're 4 times as abrasion resistant as a typically tougher 4 carrier. New color Chartreuse is now available plus we've added 300 yard size spools in Dark Green.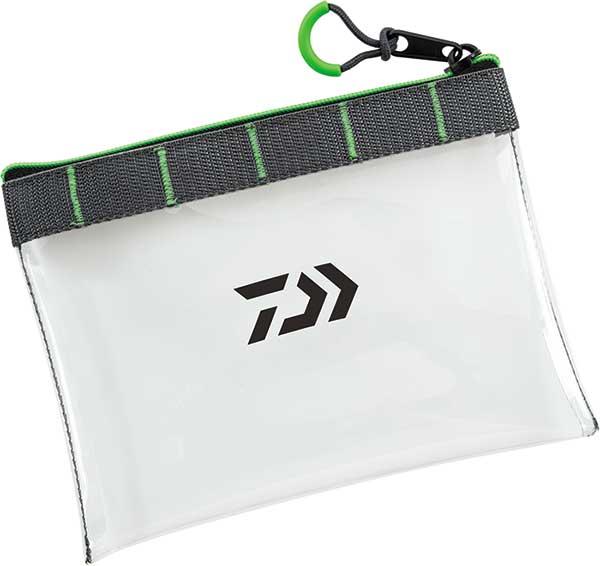 Daiwa Tactical View Multi-Purpose Organizing Bag - ALL SIZES - March 11, 2022
The key to efficient tackle organization is having everything in its place. These bags enjoy a Clear View which enables easy identification of contents. The Marine Grade Isinglass is tough, durable and scratch resistant. The pouch dimensions are well-suited for packaged soft plastics. These Water Resistant bags are built for the long haul with Quality Zippers and Reinforced Closures. Now stocking all sizes including extra large!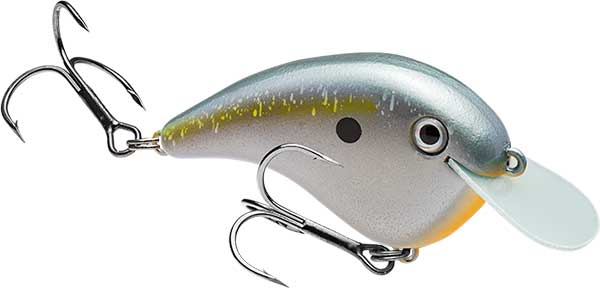 Strike King Chick Magnet Crankbait - NEW IN HARD BAITS - March 11, 2022
The flat-sided crankbait is back, and it's moving with a Tennessee swagger. The thin body design of the Chick Magnet and the circuit board lip impart a tighter wobble and an exceptionally lifelike action to the lure. The subtlety of the Chick Magnet makes it ideal in the four to six foot depth range. Anglers are also beginning to see the design's benefits for targeting fish in tougher conditions.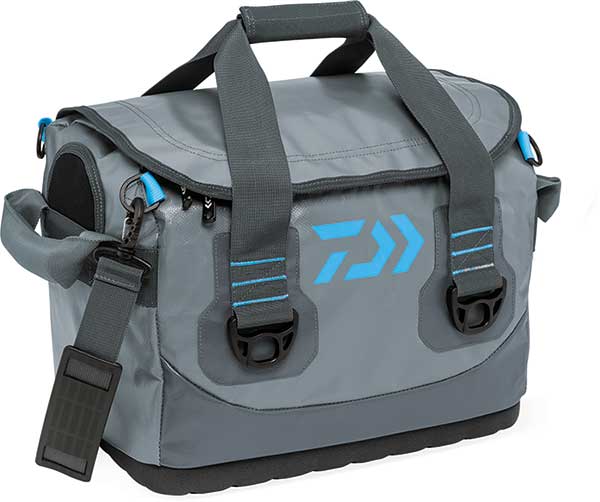 Daiwa D-Vec Soft Boat Bag - NEW IN TACKLE STORAGE - March 11, 2022
From top to bottom, Daiwa's D-Vec Soft Boat Bag is meticulously designed and constructed of only the best materials. Beginning with the outer material, the Boat Bag features an incredibly durable and waterproof marine grade vinyl. Not water resistant, but waterproof. The marine quality, double-zippered top is further protected by a storm flap, enhancing the Boat Bag's ability to repel water.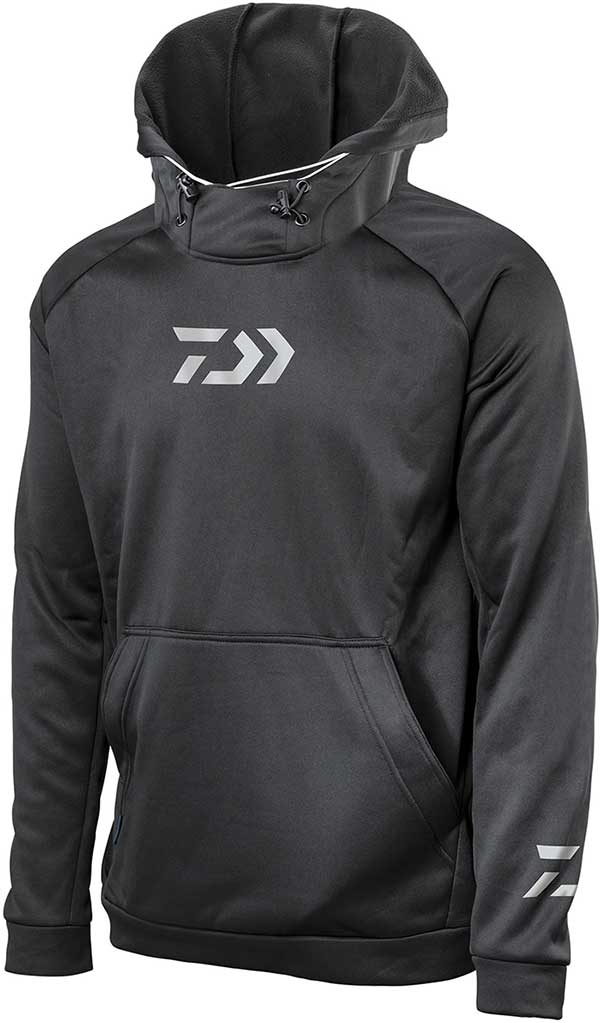 Daiwa D-Vec Hooded Sweatshirt with Facemask - NEW IN APPAREL - March 11, 2022
Black D-VEC integrated face mask and hooded sweatshirt is constructed from 100% polyester. Great to keep you warm, protected and comfortable in all types of conditions.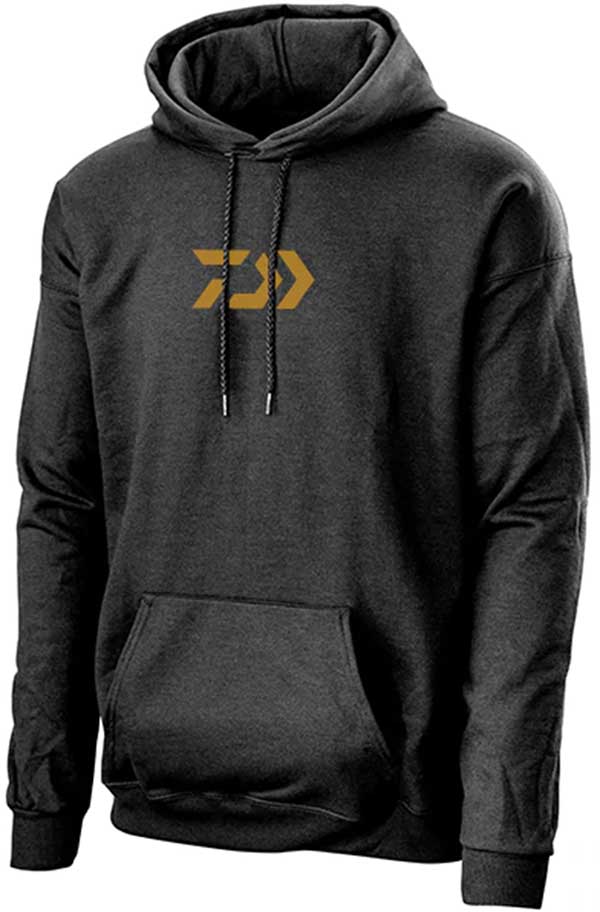 Daiwa D-Vec Green Camo Print Hooded Sweatshirt - NEW IN APPAREL - March 11, 2022
Black D-VEC hooded sweatshirt is constructed from 100% polyester and is great to keep you warm, protected, and comfortable in all types of conditions with a fashionable green camo logo.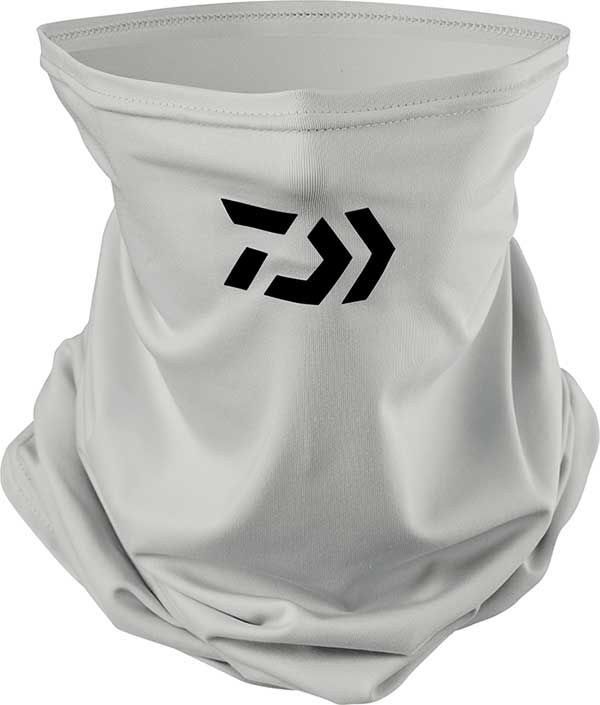 Daiwa D-Vec/AFTCO Face Sun Mask - NEW IN APPAREL - March 11, 2022
The D-VEC/AFTCO Face Sun Mask is perfect for providing the best breathability while continuing to provide the sun protection that you need on your body. 94% polyester 6% Elastane and 40 SPF sun protection.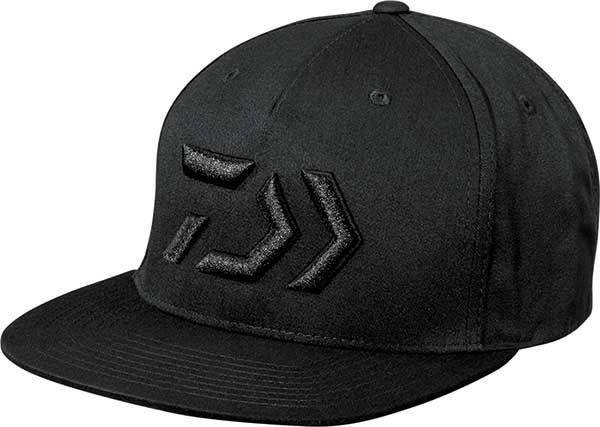 Daiwa D-Vec Richardson 255 Pinch Bill Cap With Embroidered Logo - NEW IN APPAREL - March 11, 2022
This D-VEC Richardson 255 is a 5 panel cap made with a lightweight cotton twill. The flat bill & snapback give a classic feel to a fresh style.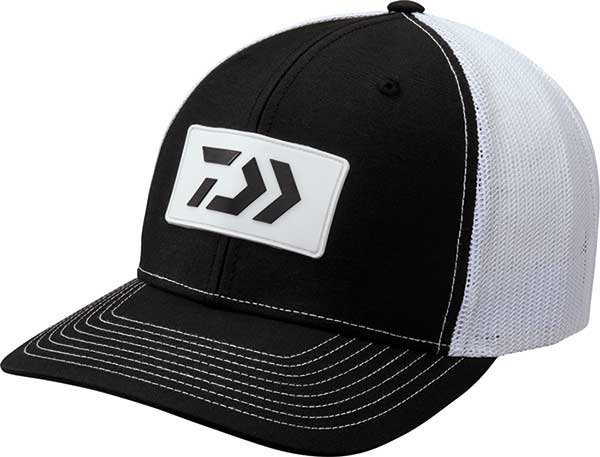 Daiwa D-Vec Colored Trucker Cap With Rubber Logo - NEW IN APPAREL - March 11, 2022
Richardson (112) Brand lightweight trucker cap with a D-VEC Rubber Patch.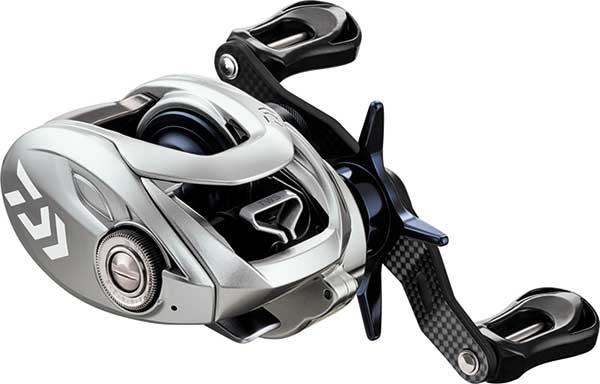 Daiwa Tatula SV TWS 103 Limited Baitcasting Reel - NEW IN REELS - March 10, 2022
You asked for it and Daiwa listened! Custom...One of a kind...Exclusive...The Tatula SV 103 Limited is that reel. Engineered with the SV braking system you have come to know and love, Daiwa built it into a full aluminum frame and added all the bells and whistles a Limited Edition reel should have. Only a limited number of these reels will ever be made, so grab your piece of Daiwa history and exclusivity while you can!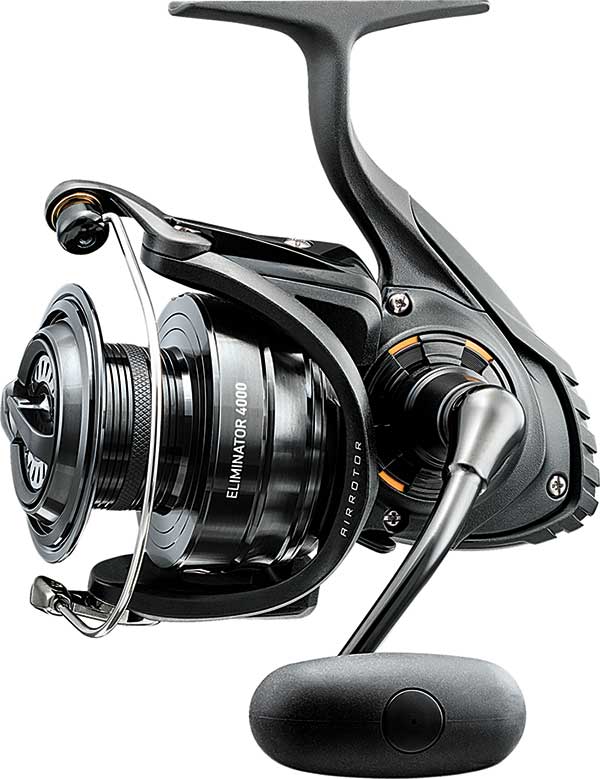 Daiwa Eliminator Spinning Reel - NEW IN REELS - March 10, 2022
The Eliminator Series of Spinning Reels is well suited for braided line applications. The reel body is constructed utilizing the Hardbodyz Concept. The Aluminum Frame and Side plate combine to form a strong rigid housing for the state of the art Digigears cut to smooth, precise standards. The attractive yet durable Anodized Finish is scratch and corrosion resistant.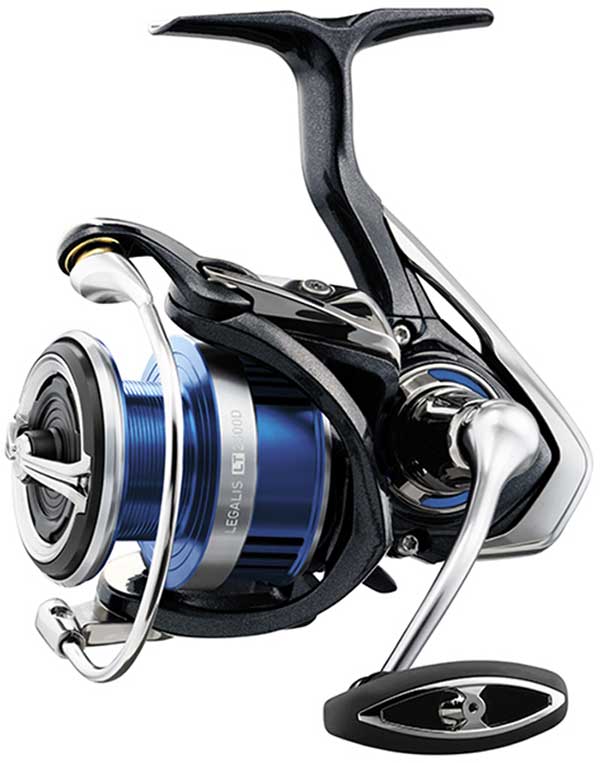 Daiwa Legalis LT Spinning Reel - NEW IN REELS - March 10, 2022
The 2021 Legalis LT features Daiwa's LT body (light, yet tough) constructed from Daiwa's ZAION-V material. ZAION-V is more easily machinable than their standard ZAION material, allowing a wider range of their reels to enjoy the benefits. It is much lighter and more rigid than standard materials. Also featuring a ZAION-V Air Rotor for weight reduction and added rigidity.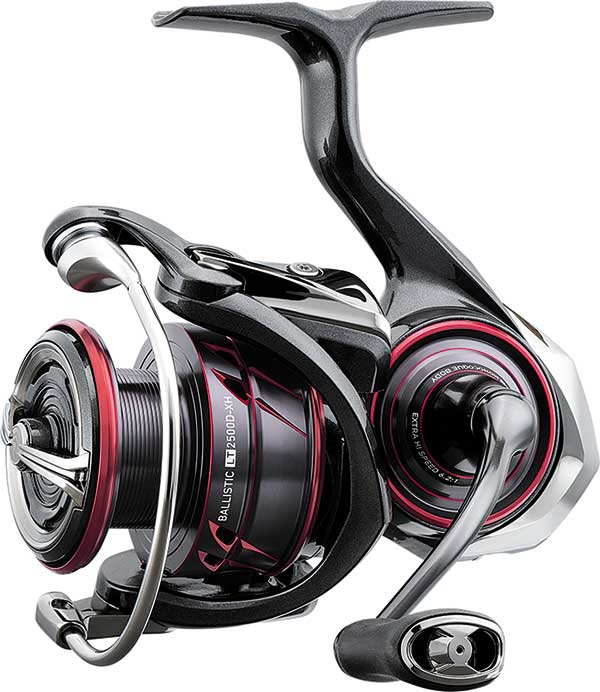 Daiwa Ballistic MQ LT Spinning Reel - 2500D MODEL NOW IN STOCK - March 10, 2022
The Ballistic you have come to know and love has been redesigned and upgraded. Still featuring the LT Concept for the ultimate in Light and Tough performance - now complete with Daiwa's Monocoque Body (MQ) for even more power and a more compact frame. An MQ frame design allows them to fit a larger gear inside of the reel, adding power and longevity to your gear set. A 360 degree screw-in side plate removes the need for traditional side plate screws.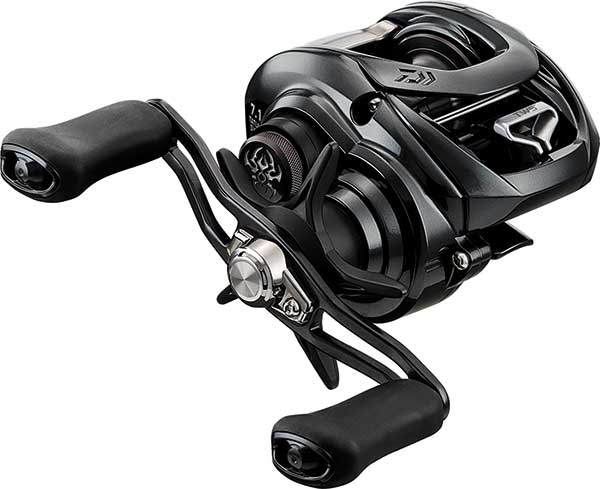 Daiwa Tatula SV TWS 103 Baitcasting Reel - NOW AVAILABLE - March 10, 2022
Just when you thought the Tatula SV reel could not get any better, Daiwa introduced the new smaller 100 size TATULA SV TWS 103. Their development team has redesigned this Tatula SV reel to be the smallest and lightest most stress free reel they have ever built. These amazing Tatula SV reels are coming in at a feather weight of 6.7 oz and it is the lightest, most controlled casting reel on the market today. What really makes this reel special is the patented SV Spool and their Airbrake technology.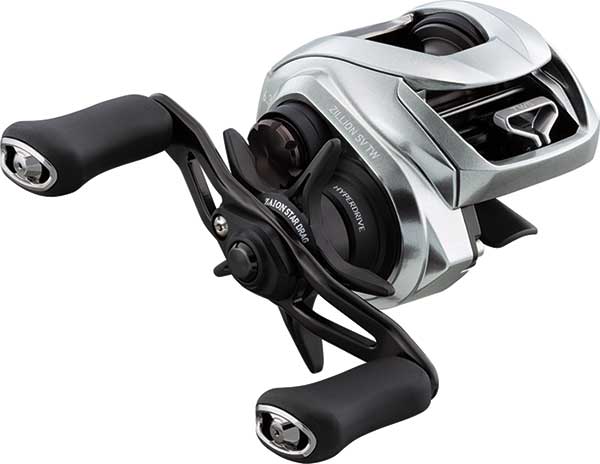 Daiwa Zillion SV TWS Baitcasting Reel - NOW AVAILABLE - March 10, 2022
Style, innovation, research, and passion come together in the birth of the new Zillion SV TWS. With 40 years of research and experience in magnetic braking systems, Daiwa has now added a brand-new SV BOOSTER SYSTEM that gives you all the control you know and love from their SV Concept, now with the added benefit of longer casting distance. Also featuring ther brand new HYPER DRIVE DESIGN for an ultra-smooth retrieve and powerful winding performance.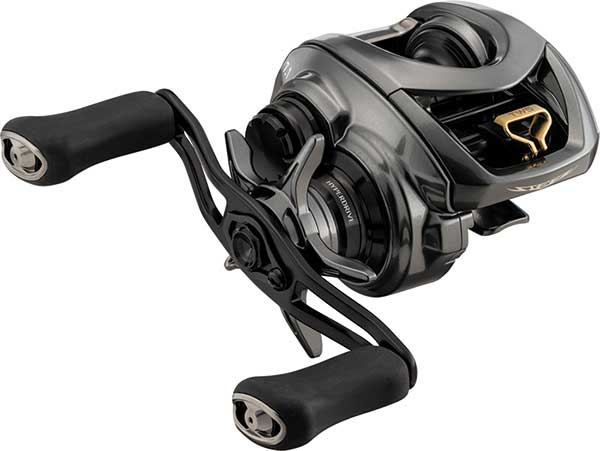 Daiwa Steez CT SV TWS 70 Baitcasting Reel - NEW IN REELS - March 10, 2022
The Steez CT 70 is packed to the gills with the kind of high-tech advancements you've come to expect from the Daiwa team, but the finer touches significantly enhance this entry as well. Consider the 90-mm handle length and oversize handle knobs that make this reel a pleasure to crank while providing the extra power needed to separate hawg bass from the tangles, blowdowns, weed mats and pilings.




St. Croix Bass X Series Rods - NEW IN RODS - February 25, 2022
Get an edge on the water at an exceptional value with these newly designed rods. The collection of Bass X rods from St. Croix brings legendary performance to passionate bass anglers. Bass X is reimagined with features including a carbon fiber reel seat inserts on select models, a hybrid guide platform, and technique specific handle configurations with a new spinning handle allowing for multiple hand positions to better fish several techniques.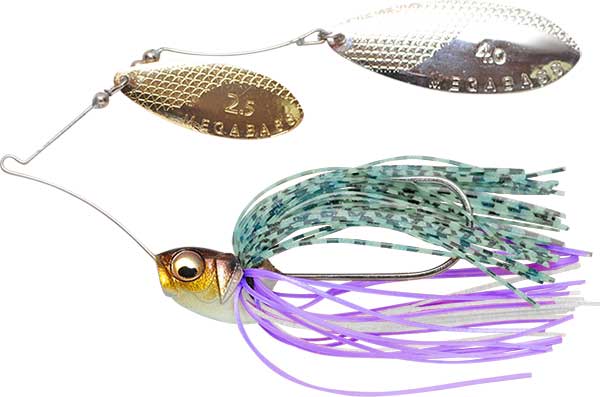 Megabass V9 Spinnerbait - NOW AVAILABLE - February 25, 2022
The V9 represents the 9th iteration of their original concept (the V-Flat), built specifically for high-speed blade rotation at slower retrieves—and unrivaled performance. The V9's custom blades are more of a teardrop than a traditional willow, generating water resistance that powers higher RPMs even at slower retrieve speeds. This means more flash and vibration with every handle-turn, dialing up the V9's appeal to target fish.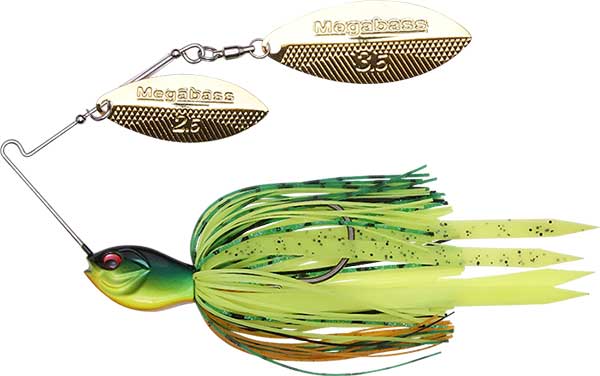 Megabass SV-3 Spinnerbait - NEW IN SPINNERBAITS - February 25, 2022
The SV-3 distills thirty-three years of spinnerbait design to end the debate once and for all. Crafted for victory in the toughest fields, the SV-3 draws inspiration from the legendary V-3, which earned its place in history as one of the pioneers in baitfish-head spinnerbaits. The Megabass "Super" V-3 spinnerbait is the embodiment of design and angling expertise, developed for top-level pros competing in the most challenging tournaments. This most recent masterpiece comes fully loaded with a number of innovative specs to earn its place in angler arsenals for years to come.




Megabass Super-Z Z2 - NOW AVAILABLE - February 25, 2022
The Z-2's high-pitch action and relentless "bulldog" style of bottom contact is ideal for the mid-range and large transition areas. The Z-2 dives to 10 feet, no small feat given its diminutive size and weight—and allows for longer, more accurate casts due to Megabass' patented LBO II Moving Balancer System. The Z-2 features a "hard contact bill" designed to give clear feedback to the angler as it tirelessly engages structure.



More Messages:
<<
1
2
3
4
5
6
7
8
9
10
11
12
13
14
15
16
17
18
19
20
21
>>