More Messages:
1
2
3
4
5
6
7
8
9
10
11
12
13
14
15
16
17
18
19
20
21
>>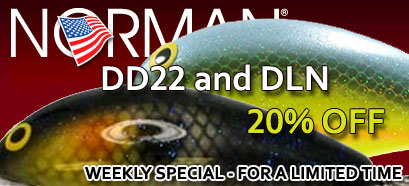 Weekly Special!!! 20% OFF Norman Lures DD22 and Deep Little N - April 24, 2015
This week save 20% on two of Norman Lures best-selling series of baits, the DD22 and Deep Little N!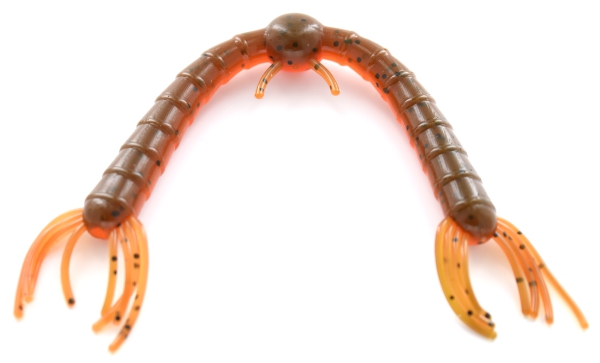 NEW!!! Perfect Presentation Products Freddie's Wacky Bug - April 24, 2015
Perfect Presentation Products from bass legend Fred Ward helps you take your wacky rig fishing to the next level with Freddie's Wacky Bug and Wacky Bug Junior. Their eight-strand teaser tails give them that little something extra when a plain stick bait just isn't enough!



NEW!!! Perfect Presentation Products Freddie's Finesse Worm - April 24, 2015
Perfect Presentation Products from bass legend Fred Ward helps you take your finesse fishing to the next level with Freddie's Finesse Worm. Its unique design is sure to produce strikes even when traditional finesse worms won't get it done!



NEW!!! Reaction Innovations Pocket Rockets - April 24, 2015
What do you get when you combine an industry leader in quality soft plastics with one of the most effective finesse presentations to come along in the last decade? The Reaction Innovations Pocket Rocket! Reaction Innovations has brought their unique take on a proven winner and added their own awesome colors and a more ribbed body to displace even more water than other stick baits. Wacky rig, Texas rig, Carolina rig...whatever your specialty, the Pocket Rocket can fit your style!

Features:


New innovation to an old industry standard
Unique take on an old favorite
Proven Reaction colors
Ribbed body allows for more water displacement
Thick ends taper to a soft middle which make it a deadly tool for wacky fishing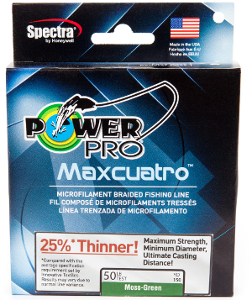 NEW!!! PowerPro Maxcuatro Microfilament Braided Fishing Line - April 24, 2015
Introducing the newest generation of PowerPro using the latest technology in Spectra fiber. The new PowerPro Maxcuatro is 25% thinner than existing PowerPro lines with equivalent strength. With a 4 carrier braid made with the newest Honeywell Spectra HT fiber, Maxcuatro optimizes your casting distance while increasing your reel's capacity. Downsize your tackle and maximize your total fishing performance with Maxcuatro by PowerPro.

Features:

25% thinner than existing PowerPro of equivalent pound test
Lighter and softer 4 carrier braid ensures longer casting distance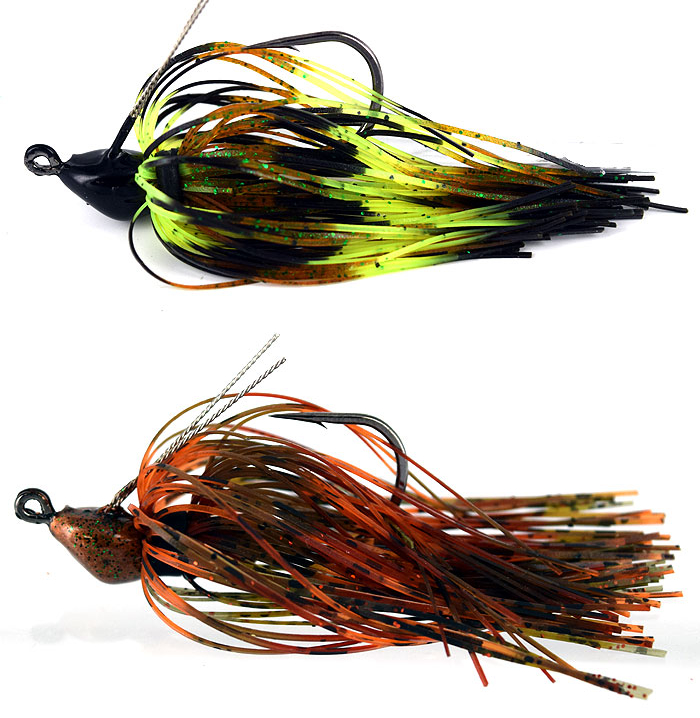 NEW COLORS!!! BC Lures Jigs - April 15, 2015
BC Lures has added two new colors to their entire lineup of jigs!

030 - Ozark Craw
035 - Tobasco

Both of these colors are now available in their Blaze Bughead Football Head Jigs, Bubba Bug Casting Jigs, and Phantom Head Jigs.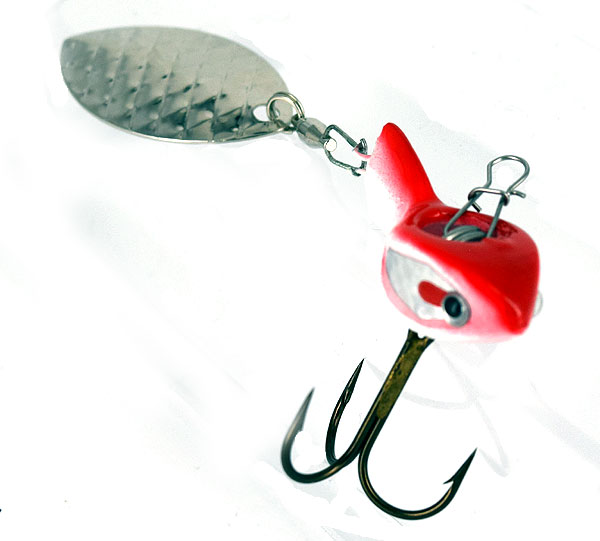 NEW!!! Blitz Lures TS-2 - April 15, 2015
The Blitz TS-2 (Patent Pending) leverages the unique characteristics of the Blitz Tailspin sliding body and adds the flexibility of using a snap for quick changes between colors and sizes. The TS-2's tail not only looks great, it adds additional vibration to the lure that attracts fish. This lure can get down to deep structure where other lures are less effective and stay in the strike zone longer for a higher percentage of hits. The new design improves strike to catch ratio by not allowing the fish to use the weight of the lure to dislodge the hook. The hook is a VMC Cone Cut treble hook that is razor sharp!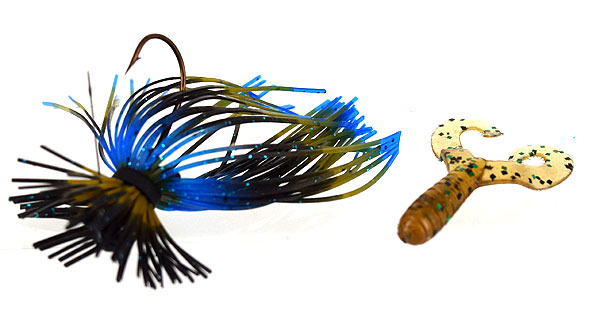 NEW and IMPROVED!!! Blitz Lures Finesse Spyder Jigs - April 15, 2015
Blitz Lures has improved on their Finesse Spyder Jigs!

Fish can not resist the action of the Blitz Finesse Spyder Jig! When fish are on a tough bite, this bait drives bass crazy! The slow fall undulating action packaged with a weedless hook allows you to fish this bait in the toughest areas. You now get two 1/8 oz Spider Jigs and two matching trailers!


Ike-Con Pre-Rigged Worms - April 15, 2015
The Ike-Con Pre-Rigged Worms are back at LBF! The spiral action of this floating worm has been a favorite among anglers for spawn and post spawn bass for years. Whether fishing shallow timber, weed beds, or skipping docks, this pre-rigged worm is sure to produce aggressive strikes. Fish strike and can't let go!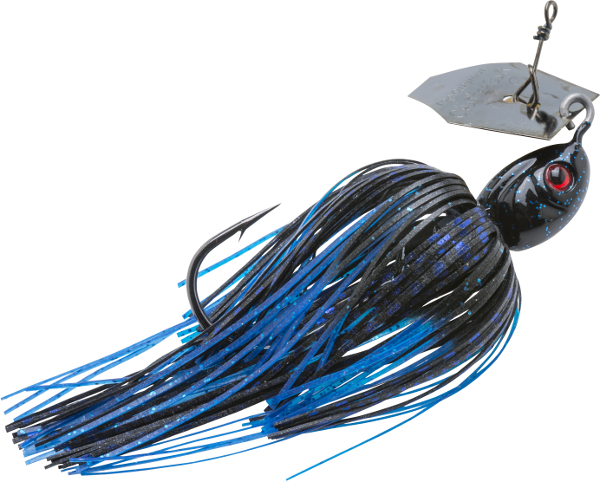 NEW!!! Z-Man Project Z ChatterBait - April 15, 2015
Fueled by the wants, needs, and recommendations of avid anglers the world over, the Project Z ChatterBait is Z-Man's top-of-the-line bladed swim jig, taking the proven versatility and fish-catching performance of The Original ChatterBait to an entirely new level! This new entry into the ChatterBait product line features a new head design that allows the blade to swing more freely, resulting in more vibration, whether you're ripping the bait through grass or employing a more methodical stop-and-go retrieve.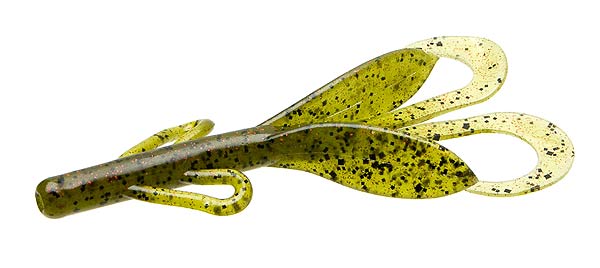 20% OFF Zoom Bait Company Brush Hogs!!! - April 15, 2015
Save 20% this week on one of Zoom Bait's most popular lures, the Brush Hog!!!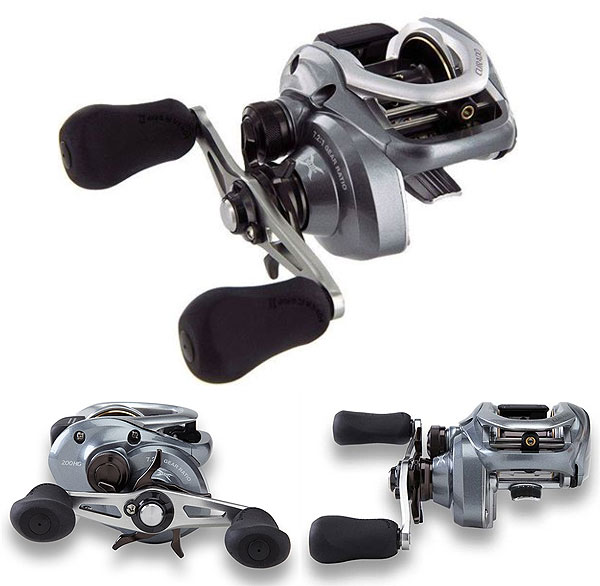 Shimano Curado I Series Reels Only $139.99 - April 15, 2015
The Shimano Curado is regularly $179.99, but right now you can get it for an amazing $139.99! Don't miss out on this special price. Limited time only!!!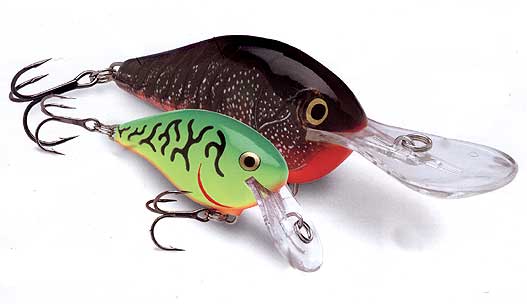 Weekly Special!!! 30% OFF Rapala DT (Dives-To) Series Crankbaits - April 9, 2015
This week's special is an awesome 30% OFF the classic tried-and-true Rapala DT. One of the greatest baits of all time at a discounted price!



$2.99 Bandit Sale!!! - March 27, 2015
While supplies last, Land Big Fish would like to offer you select Bandit discontinued colors at an amazing HALF OFF price of $2.99!! Stock up on these colors while you can! Once they're gone they're gone for good!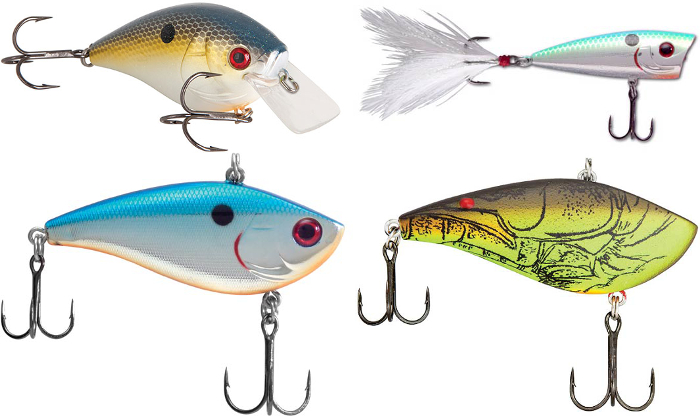 20% OFF all Xcalibur! - March 27, 2015
The Xcalibur brand is no more. Here's your chance to get the last of these discontinued models at savings while supplies last! Grab your favorites while you still can!!!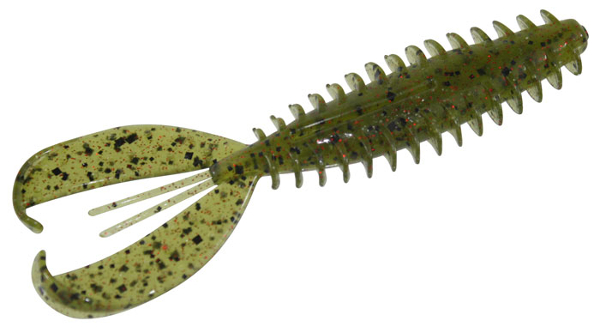 Back in stock!!! Zoom Bait Company Z-Craw - March 27, 2015
The new Zoom Z-Craw. All colors back in stock!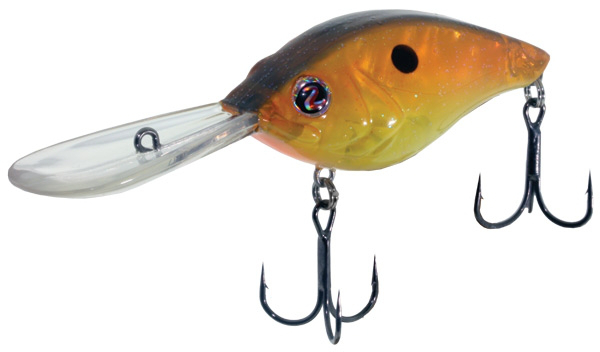 NEW!!! River2Sea Goon - March 27, 2015
Goon is a medium diving crankbait with defined, angular features that scream tough guy. Featuring a cupped diving lip that grabs the water and helps move the lure through the water with a sharp, aggressive wiggle that means business.
Goon is constructed with a weight transfer system that makes it easy to throw deep into battle, then, when it gets to the bottom, it has the ability to pop up and over deep trouble with its fast floating ability. Goon dives 12 to 16 feet depending on the line size, and comes with two short shank, round bend River2Sea Big Bite Treble hooks that grab bass and shake them by their collar until they give up.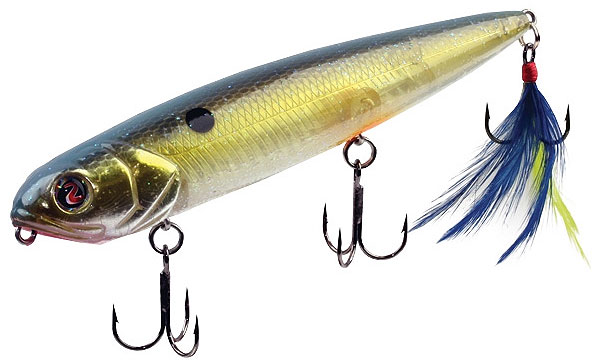 River2Sea Scott Martin Pro Tuned Rover Series - March 27, 2015
When Scott Martin won the 2011 Forrest Wood Cup, the Rover played an important role in producing key fish that helped him close out the $600,000 victory. Martin has taken the already dynamic walking bait and added his hand tuned effects to create a slashing, knocking topwater bait that can't be left alone. Martin tail weighted the lure to slightly elevate the face giving the $600K Rover a whole new attitude and action. This action, along with "pro designed" colors make this a topwater bait worthy of a $600,000 Championship.

Rover's action turns the leisurely weekend dog walk into a sprint through the park. Instead of the gliding action anglers are accustomed to, Rover's choppy, side–to–side slashing will draw vicious strikes like a pit bull attacking its prey. Rover's face features an exaggerated cupping that spits more aggressively than other baits of this genre. Its cupped mouth and geometry also create one of the most unique actions ever experienced in a lure of this type.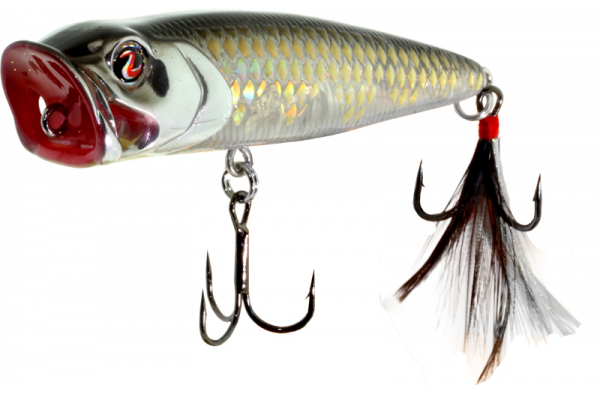 River2Sea Bubble Popper - March 27, 2015
River2Sea Bubble Popper, a classic topwater walking bait family, is good for both freshwater and saltwater applications.

A true finesse popper, the Bubble Pop 65 features the action of a small walking bait with the spitting sound of a popper. Openings in the gill plates create sound and leave a trail of bubbles to draw fish in for a look. Premium finishes and a feathered trailer hook finish the job.

Bubble Pop 88 combines the action of a walking bait with the spitting sound of a popper. Openings in the gill plates create sound and leave a trail of bubbles help fish home in, where premium finishes and treble hooks help seal the deal.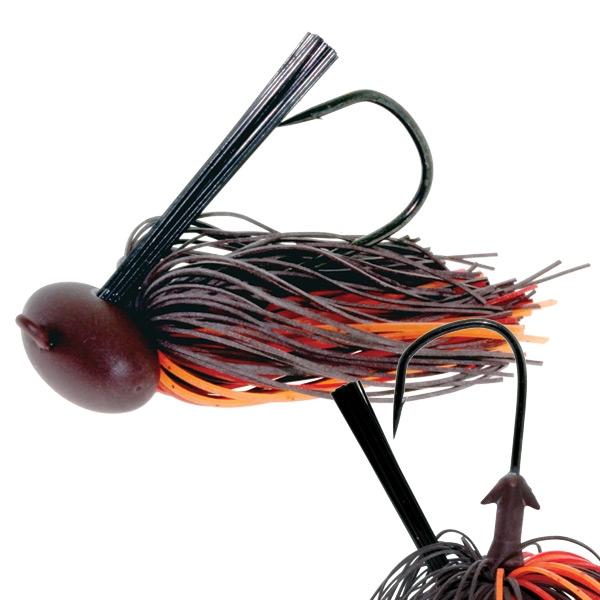 NEW!!! River2Sea Papa Mur Football Jig - March 27, 2015
John Murray is known as the godfather of Western Tournament angling, and he is known for taking extra care of his friends. Those same facets of his character were poured into his Papa Mur Football Jig.

Murray started with designing a hook that combined the best facets of the round bend and the O'Shaughnessy hooks into one that keeps jig trailers straight, yet still holds hooked bass. The reverse bite shape of the Papa Mur Jig hook holds trailers fast, yet puts the hook point at the perfect strike angle.
Murray then added his favorite football jig head shape to the cross eye line tie and made sure that there was a trailer keeper barb molded into the design so that anglers can be as aggressive as they need to be to make fish strike. The Papa Mur jig is available in three sizes, and 10 hand tied color patterns that Murray specified for his travels across the country.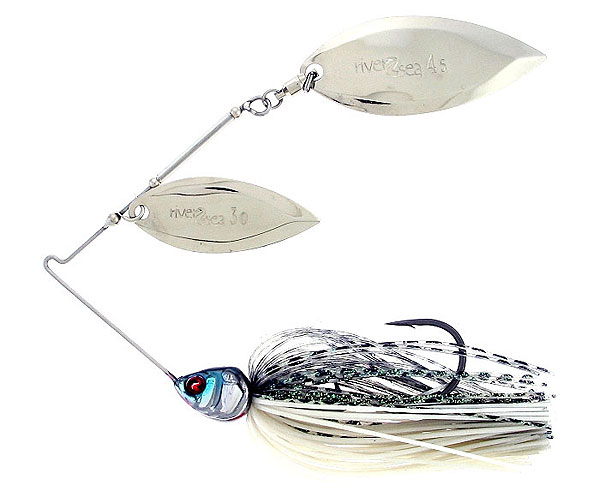 River2Sea Bling Spinnerbaits - March 27, 2015
River2Sea's Bling spinnerbait; designed by Ish Monroe, is built to attract the right kind of bites.

Bling is constructed on a light wire frame for maximum vibration and uses River2Sea's ultrathin blades and a premium ball bearing swivel for easier rotation at slower speeds.

Bling is offered in 3/8 and 1/2–ounce models and features a flared head design to help balance the lure during retrieve and to help it deflect off of obstructions. Its custom Liquid Chrome paint job shines as well. Bling is dressed with a hand tied silicone skirt.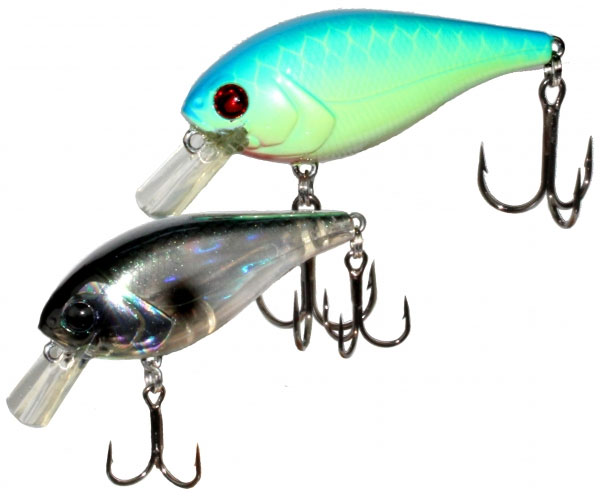 NEW COLORS!!! River2Sea Biggie Squarebill Crankbait Series - March 27, 2015
Ish Monroe's Biggie is a squarebill crankbait that's anything but square. Biggie comes in two sizes; the 2 1/4" (58 mm) Smalls and the 2 5/8" (68 mm) Poppa.

It also is available in two versions, a fast floating, rattling version called Bumpin' Rattle; and a silent, slow floating version called Stealth Runner.

Biggie is designed to dive three to five feet deep, and is strapped with the right weapons for any battle. Poppa features River2Sea's short shank size 2 trebles while Smalls carries size 4 short shank trebles.

Biggie is available in colors hand–picked by Ish to catch fish in any type of water across the country.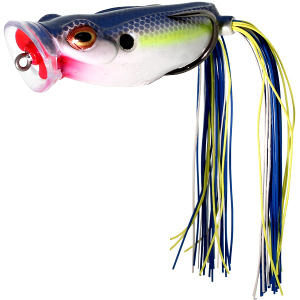 River2Sea Spittin Wa Frog - March 27, 2015
The River2Sea Spittin' Wa is the go-to frog when you need a little more commotion. This frog features a cupped, popping mouth with bubble jets that leave a bubble trail behind to draw more stikes. The Spittin' Wa is extremely versatile and great for walking, aggressive pops, and a solid chugging sound.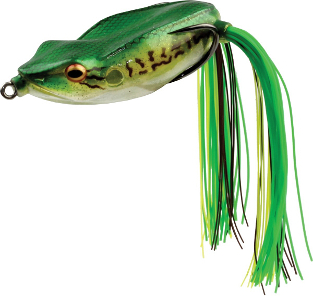 NEW COLORS!!! River2Sea Bully Wa Frogs - March 27, 2015
Bully Wa is perfect for fishing on top of matted weeds, but its unique keel shaped design makes this frog walk over open water like no other. With River2Sea's enhanced water seal on the hook shanks, Bully Wa is now one of the most versatile frogs on the market. This new bead feature on the belly of the frog minimizes the amount of water that enters during the retrieve, yet allows air to escape on hookset.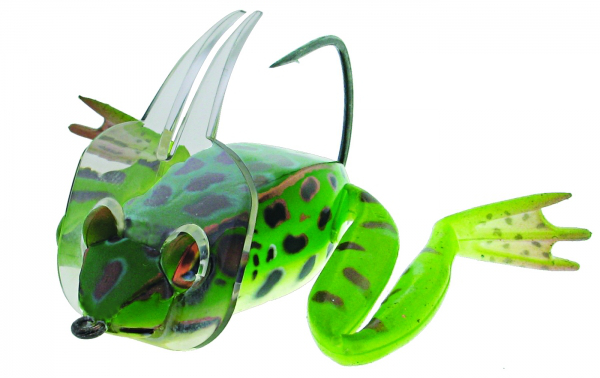 River2Sea Dahlberg Diver Frog - March 27, 2015
In the shallows, you can swim it down into the bottom, shake it a little, let it rise an inch, nose it back, kick up some dust to get their attention, then let it slow rise all the way back to the surface. It will amaze when you see it in action.

Its unique "overhead" diving collar with built in weedguard and "hook up" design allows it to skip over vegetation with the best of 'em.

The Dahlberg Diver Frog can slide over junk, pop and rest in a hole, do any combination of popping and swimming along edges or nose in to the bottom like a frog trying to hide in the mud.

It's irresistible!!!


More Messages:
1
2
3
4
5
6
7
8
9
10
11
12
13
14
15
16
17
18
19
20
21
>>