More Messages:
1
2
3
4
5
6
7
8
9
10
11
12
13
14
15
16
17
18
19
20
21
>>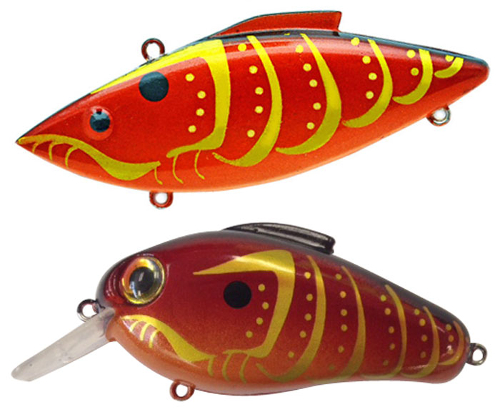 Rat-L-Trap Tournament Season Is Here!!! - January 19, 2016
The 2016 Rat-L-Trap Tournaments are scheduled to kick off on January 24th. All anglers must use ONLY Bill Lewis lures during each tournament. Participants may use Bill Lewis Rat-L-Traps and the new Echo 1.75 (Bill Lewis Slap-Stik is NO longer permitted). Be sure to stock up on the lures to get you qualified!

Check below to see if there is a tournament near you:

January 24, 2016 - Sam Rayburn Rat-L-Trap Open
February 7, 2016 - Lake Guntersville Rat-L-Trap Open
February 21, 2016 - 2016 Toledo Bend Rat-L-Trap Open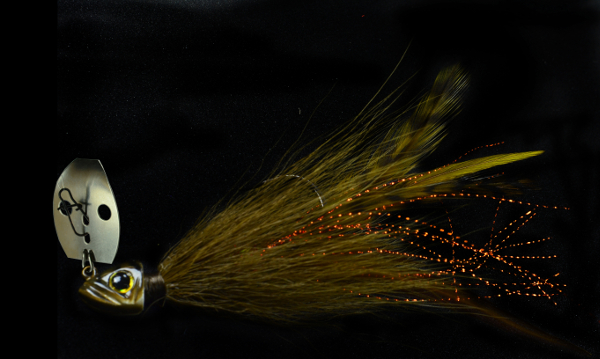 Picasso Special FX Shock Blade - NEW BAIT!!! - January 19, 2016
The Special FX Shock Blade is hand tied using 100% natural buck tail and, depending on color choice, may be mixed with a combination of premium feathers, including grizzly and duck. We held nothing back when designing this lure and utilize the finest materials that money can buy, no synthetics on this masterpiece. The end result is a unique action never before seen on a bladed jig and is sure to attract even the most finicky of fish. Our patent-pending design helps to keep the lure down and in the strike zone longer without rising, which is a common complaint of all bladed swim jigs in general. Staying in the strike zone means more fish in your live well. The Shock Blade creates a hard thumping vibration and hunting action even when reeled at a very slow retrieve. The blade creates a very tight/quick action and vibration that can be burned, ripped or popped off the bottom. Constructed around our popular Smart Mouth Plus jig head with its concave belly that gives an added "wobble" action that fish can't resist. Choose from a variety of colors designed for all types of water clarity and light conditions. It comes equipped with a 3X Strong 5/0 Mustad Ultra Point Hook that assures good hook penetration that will not open on the set and can handle big fish. Patent Pending. Proudly made in the USA.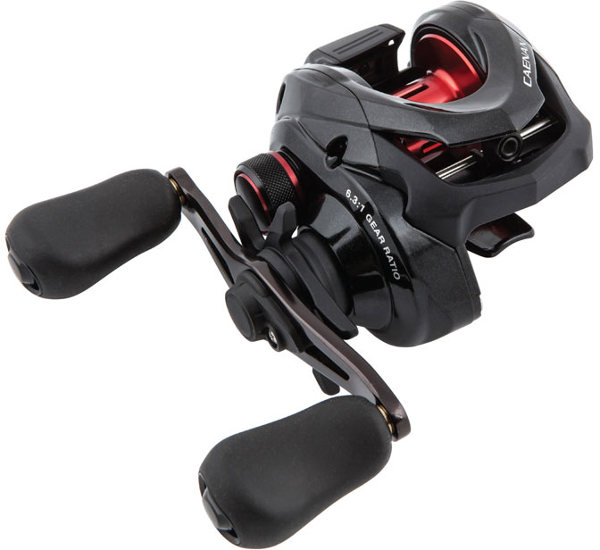 Shimano Caenan Baitcasting Reel - Pre Order - January 19, 2016
With a sleek and aggressive appearance, the all-new Shimano Caenan casting reels feature a redesigned High Efficiency Gear (HEG) system delivering exceptional strength and rigidity for years of reliable fishing. The Shimano Stable Spool Design (S3D) combined with a new Variable Brake System (VBS) provides outstanding casting performance with a wide range of lures and baits. Shimano's Caenan series redefines performance and value in low profile baitcasting reels.

Available for Pre Order, scheduled arrival March 15, 2016.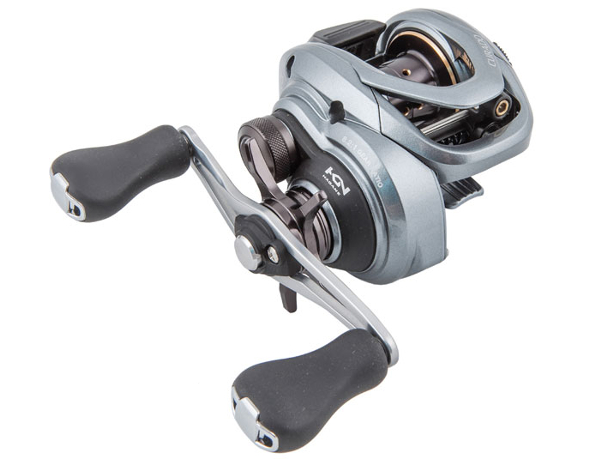 Shimano Curado 70 Series Baitcasting Reels - Pre Order - January 19, 2016
After 25 years, Curado continues to be the go-to bait casting reel for bass and walleye, redfish and trout. The ultra-durable Hagane Body comes in a new compact size, perfect for pitching, flipping and casting light lures. X-Ship Technology provides even more smoothness and durability – just as anglers have expected from Curado reels for more than two decades.

Available for Pre Order, scheduled arrival March 15, 2016.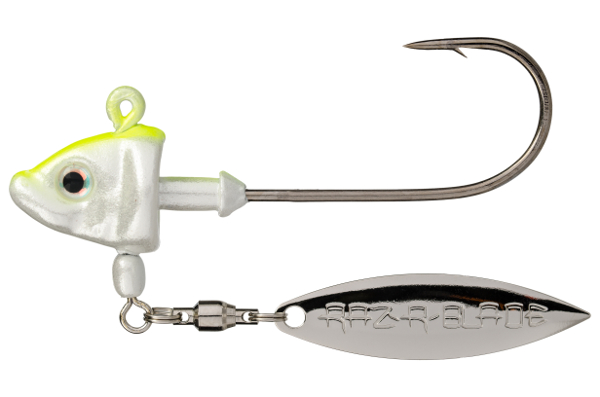 Strike King Tour Grade Spin Head - NEW BAIT!!! - January 19, 2016
Strike King's Tour Grade Spin Head is THE premium spin head lure. It has a fish shaped head, 3D eyes, needle point hook with bait keeper, Spin-Eze Ball Bearing swivel and exclusive Strike King RAZ-R-BLADE that spins faster at lower speeds so you can reel slower and prevent the bait from rising as much on faster retrieves. Try this flashy bait around your favorite game fish and look out!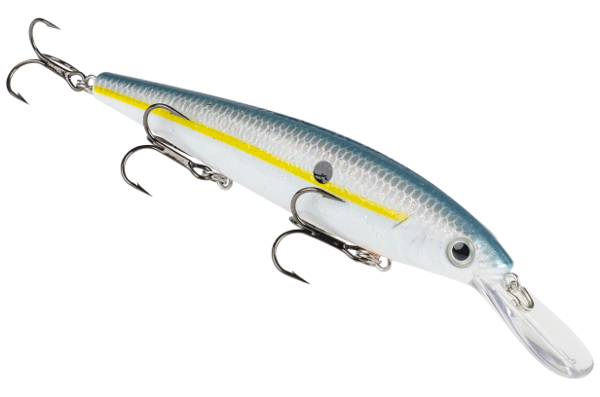 Strike King KVD Slash Bait Jerkbait Deep Diver - NEW BAIT!!! - January 19, 2016
Kevin VanDam, the man known for power fishing his way to legendary heights, spent nearly two years perfecting the original KVD Jerkbait. No one thought it could be added upon or outdone, but guess again. Introducing the new Strike King KVD Deep Diver Jerkbait, a deeper version of the original 300-size that hunts the depths all the way to 11 feet! Available in 15 handpicked and proven colors that are meant to catch fish anywhere, anytime. Take your Jerkbait game to new depths and your fishing to new heights with the new Strike King KVD Slash Bait Jerkbait Deep Diver.


Reaction Innovations Vixen - January 7, 2016
Select colors back in stock!!!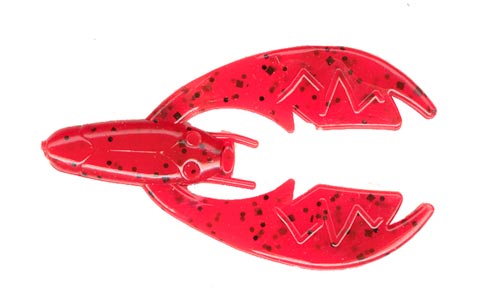 NetBait Special Run Color - Tomato - January 7, 2016
While supplies last we have color Tomato in stock in the NetBait Paca Chunk Regular and Senior size baits!!!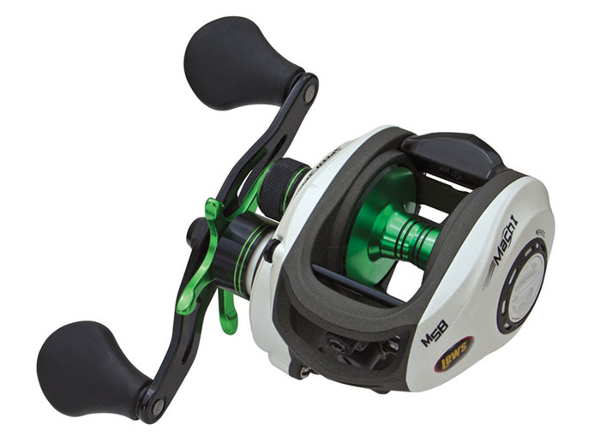 Lews Mach 1 Speed Spool Baitcasting Series - NEW REEL!!! - January 7, 2016
With a look that stands out, the new Lew's Mach 1 Speed Spool Baitcasting reel features 10 premium double-shielded stainless steel bearings, a high speed 7.1:1 retrieve ratio, Lew's dual cast control (MSB) Multi-Setting Brake system, Zero Reverse anti-reverse, large capacity aluminum spool and 95MM aluminum power handle.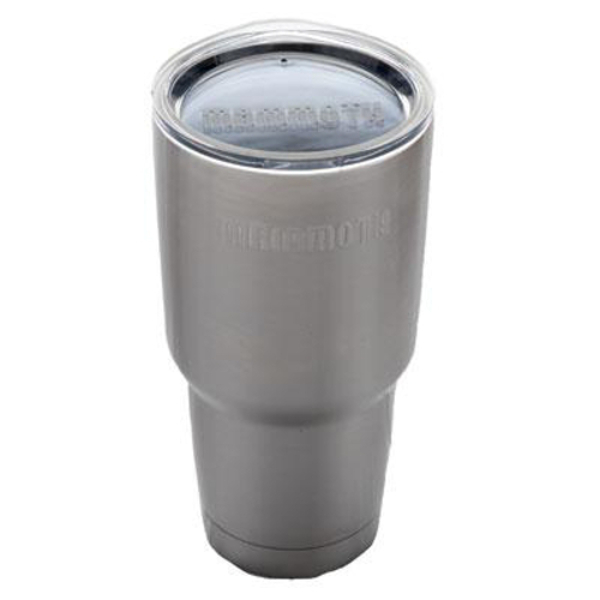 Mammoth Coolers Rover Tumbler Drinking Cup - NEW!!! - January 7, 2016
The Mammoth Coolers Rover Tumbler Drinking Cup keeps hot drinks hot and cold drinks cold for hours! You've got to try one to believe it!!!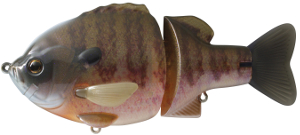 Deps Bullshooter 160 - NEW BAIT!!! - January 7, 2016
Land Big Fish is now carrying the new big and bad 3.7 oz Deps Bullshooter 160 hard swimbait in three great colors.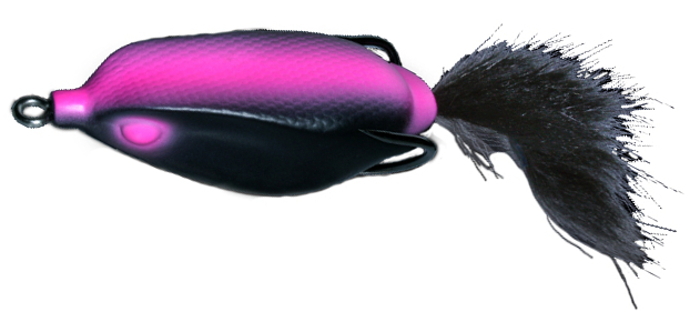 Deps SlitherK - NEW COLORS!!! - January 7, 2016
We've added three new colors in our popular Deps SlitherK frog!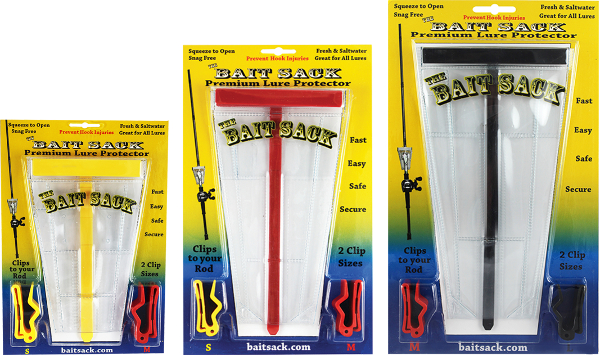 The Bait Sack Premium Lure Protector - NEW!!! - January 7, 2016
The Bait Sack Premium Lure Protector by Cal Coast Fishing is the fastest, easiest, and most secure lure protector on the planet. Just squeeze with one hand to open, drop the lure in, place the line under the line keeper, and clip onto your rod. It's that simple! No more Velcro, tangled lures, or damage to your gear, and no hooks in yourself or your carpet. The Bait Sack is great for all anglers whether on a boat, kayak, float tube or on shore. Protect yourself and your gear with The Bait Sack!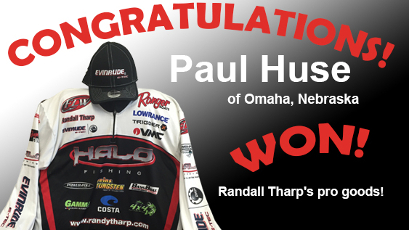 Randall Tharp's Very Own Pro Apparel Winner!!! - December 18, 2015
Congratulations to Paul Huse of Omaha, Nebraska. He was the winner of Randall Tharp's Very Own Pro Apparel! Thanks to everyone who entered.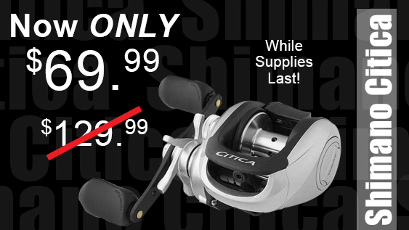 Shimano Citica G Series Baitcasting Reels - December 18, 2015
SAVE $60 on Shimano's Citica G Series Baitcasting Reel. Only $129.99. Regular price $69.99. Offer good while supplies last. Limited Quantities Available.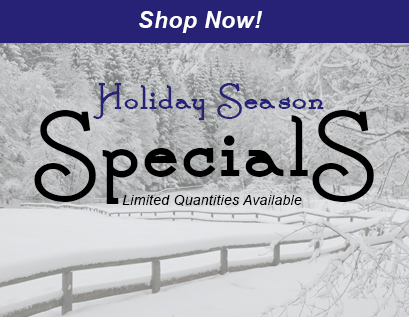 Holiday Season Specials - December 18, 2015
Our Holiday Season Specials continue. Don't miss out on your chance to save for a limited time!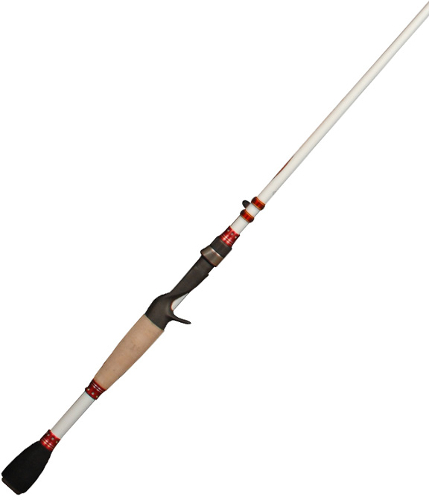 Duckett Fishing Micro Magic Pro Series Rods - NEW!!! - December 18, 2015
Staying true to their Pro driven philosophy to never stop improving on their products, Duckett Fishing introduces their new and improved Micro Magic Pro.

New Improvements

Carbon fiber scrim for added durability;
Proprietary .7 mm Artus high gauge 316ss ring lock guides with hyper-lite braid proof inserts;
Proprietary new industry changing double flanged tip;
Cut proof EVA butt eliminates cracking and breakage;
Double foot elevated stripper guide that adds strength and has a smoother transition for added castability;
Sensi-Touch blanks – made from the highest quality multi-modulus pre-pregs – for an extremely lightweight and durable rod;
Micro-guides provide increased casting distance and unparalleled accuracy;
More line-to-guide contact for enhanced sensitivity;
Superb balance to reduce angler fatigue and increase sensitivity;
Comfort grip Fuji reel seats and cork grips for both casting and spinning;
Halo-Sanded – for a stronger, lighter rod with great sensitivity.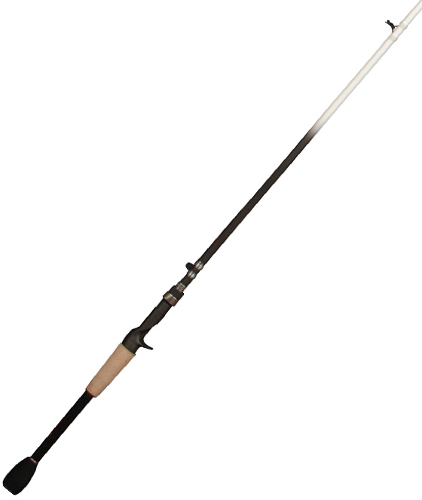 Duckett Fishing Terex Series Rods - NEW!!! - December 18, 2015
In conjunction with Dean Rojas, Duckett Fishing has designed a new series of rods based on specifications from his 3 signature series rods.

Dean started with his favorite frogging rod, the 7' medium heavy action, which by his own admission is the greatest frog rod ever created. From there they developed a heavier action rod for cover and junk and came up with his 7'4" heavy action. They rounded off Dean's signature series with a 7' Medium action cranking rod. With the development of these three rods they used it as a model to create the perfect set of conventional guided rods. They are using their same tapers, power and actions from their extremely popular, industry changing Micro Magic series of rods with the additional expertise and input from Dean Rojas. They claim to have the greatest micro guided rod on the market and now have created the ultimate conventional guided rod.



AA Worms Bad Bubba Shad - NEW BAIT!!! - December 18, 2015
After many requests for a beefier version of AA Worm's original AA's Shad tail, a new paddle tail swimbait design was brought to the table. This new bulkier bait was designed with the idea of being able to rig these baits with a much larger hook shank with reduced body wear. Many saltwater anglers prefer using a larger hook with our shad tails, so they delivered with one bad beefy shad.

With the use of CAD design and 3D printing technology, they were able to give this bait a mean 3D scale pattern and really fine tune its swimming action. Along with a fat belly for increased body wobble, the bait was also given a textured paddle tail for increased water displacement and vibration.

This new body design eliminates unnatural tail flailing and provides a tighter body roll and tail kick to represent a live baitfish swimming action.


BC Lures - NEW JIG COLORS!!! - December 18, 2015
Two new fish catching colors from BC Lures!!! Tequila Sunrise and Watermelon Candy now available in all models.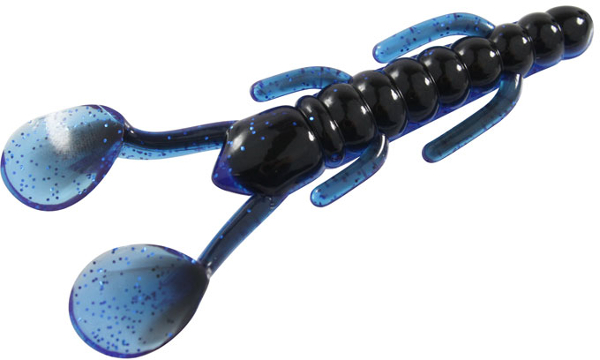 Luck 'E' Strike Live Motion Chris Lane Drop Dead Craw - NEW BAIT!!! - December 18, 2015
LIVE MOTION, Luck-E-Strike's most lifelike soft plastic lures ever, come from relentless pursuit of the most effective lures on the planet. Together, their designers and Pro Staffers have joined forces to bring you the most realistic, fish-fooling lures anywhere.

2012 Bassmaster Classic champion Chris Lane partnered with Luck-E-Strike to create the new Chris Lane Drop Dead Craw. With two paddle claws to emulate big craw movement, this action-packed bait is already proven in the field. Lane says that what he likes most about the bait is that, even when pulled slowly, the Drop Dead Craw still gives plenty of action. "The minute you see this lure, your first thought is 'That bait right there will catch fish.'"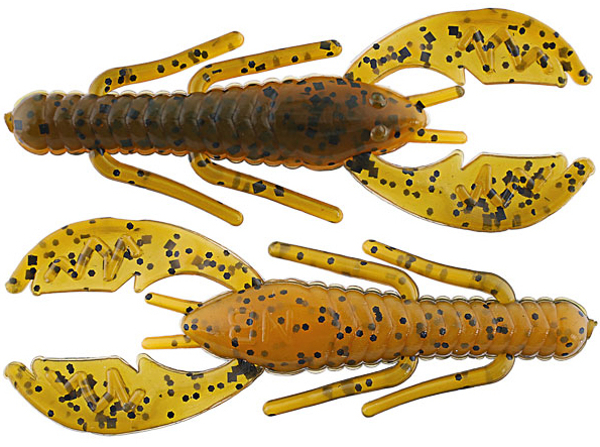 NEW!!! NetBait Paca Slim - November 25, 2015
The Paca Slim is the newest addition to the famous Paca Series of soft baits from NetBait. Starting with the patented Paca claw design, the Paca Slim has a solid body with a very rapid swimming motion. It has a slender, textured profile that adds to its attractiveness. This bait offers great action on even the lightest Texas rig or jig head. It will also be a player for all types of jig trailers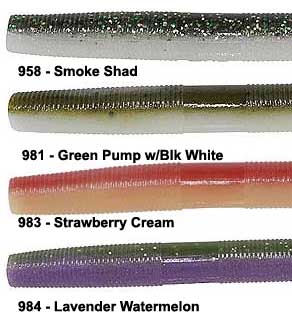 Four New Yamamoto Senko SPECIAL Run Colors - November 19, 2015
We are proud to have the following Senko special run colors in stock. Available in 4" and 5".



2016 Molix - Mike "Ike" Iaconelli Signature Colors - November 19, 2015
Mike "Ike" Iaconelli - Eilte Pro Angler helped Molix with his Signature Series Colors. Mike himself explains to us these colors in detail.

Now in stock for the Lover Buzz (Super Squeaky) and Venator Spinnerbait.

18 Bogolu Dace: This color was modeled from the small minnow, chub, and dace forage species that bass love to eat! The skirt and head colors enhance the blade flash and vibration and cause the fish to react! This is a really versatile color that really shines in clearer water and stream and river situations!

19 Pummel Fish: This was based off of the classic black and blue color that is so effective in other type of lures like jigs and vibration jigs. The toned down black blades make this one really special! It is perfect for low light conditions and for fishing at night! It's also a sleeper when fishing in extremely clear water!

20 Purple Sinsay: This color was taken from the fact that most bait fish forage species have a white and purple sheen to their coloration. Shad, Alewife, Herring, White Perch, Crappie, White Bass and many other types of forage have these same color attributes. This color is also an amazing color in rivers and tidal water!

22 Neon Charmer: This loud color spinnerbait has been one of my favorite colors for many years! It has several applications. First, for extremely aggressive fish and species like smallmouth or spotted bass, the bright chartreuse blades act as an aggravator and trigger an impulse strike; especially when retrieved very fast! The skirt color and flat matte finish head make it a perfect match for many perch and panfish forage species that have a lot of chartreuse and pale orange coloration. Finally, like Mud Vein, it's also an amazing dirty water color and helps the bass track down the bait.

23 Blue Gill: This color was created to match one of the most key forage species that bass eat: panfish, bluegill, sunfish, shell crackers and war mouths. The combination of blues, greens, and yellows in addition to the bar patterned head, make this a perfect match for all water conditions. This is a super versatile color that I love to fish any time I'm fishing around these panfish species!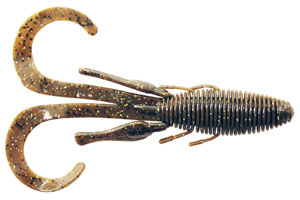 2016 Missile Baits Baby D Stroyer - November 19, 2015
Now in stock: Missile Bait Baby D Stroyer. A downsized version of the original, the Missile Baits Baby D Stroyer delivers versatile, fish-catching performance that will find a home in every angler's tacklebox. Built around a beaver-inspired body, the Missile Baits Baby D Storyer moves massive amounts of water with two oversized claws, a ribbed construction, and flailing appendages, ensuring that it gets noticed in the dim lit environment beneath vegetation.


More Messages:
1
2
3
4
5
6
7
8
9
10
11
12
13
14
15
16
17
18
19
20
21
>>