More Messages:
1
2
3
4
5
6
7
8
9
10
11
12
13
14
15
16
17
18
19
20
21
>>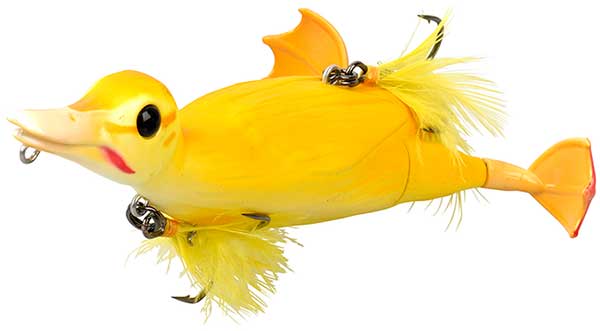 Savage Gear 3D Suicide Duck - NEW LURE FROM ICAST! - September 20, 2016
A super realistic Duckling top water imitation lure loaded with innovative features! The 3D Scanned details will fool even the most vary predator fish and ensure you brutal attacks! Hard ABS ultra-strong body with semi soft and durable feet. The spinning feet give the lure an incredible lively, splashing action, leaving a great bubble trail and wake calling in the predator fish from distance. For open water fishing, 2 feathered covered treble hooks, one on the chest and one on the back, clipped to the body, ensures good hookup rate. For fishing in snaggy conditions, remove the treble on the belly, the lure is designed, so it always land on the belly with the exposed treble hook on the back. 2 styles of action, attach the line to the Beak, and the lure will run with a low discrete posture, like a duckling trying to hide and escape at the same time. Attach the line to the chest and the lure will run higher, with a more panic fleeing action. The lure can be fished fast or slow, with steady retrieve, long pulls, and mimics a duckling in the most realistic way!

Superb lure for Pike, Bass, Musky and big brutal Catfish! It is said that a great top water strike counts for 10 regular hits – tie on the Suicide Duck and find out!!



Bill Lewis StutterStep Topwater - NEW LURE FROM ICAST! - September 20, 2016
Originally designed for tigerfish in Zimbabwe, the StutterStep is all about demanding attention. Sure, you can walk it, but you can also wag it, wobble-wake it, turn-around-twitch it and stutter step it.

The feature that is most exciting is the walk in place, StutterStep action. They call it a StutterStep, because it can be stopped next to fishy cover and walked in place. That's right, with some quick twitching an angler can make the StutterStep turn its head back and forth while staying next to a target. Plus, it throws off a nasty little tail kick upon every twitch. This allows the angler to tease the fish out of the cover. Bill Lewis product testers successfully did this over and over again at Sam Rayburn around flooded bushes. When the big lure lands next to the cover its presence can't be denied.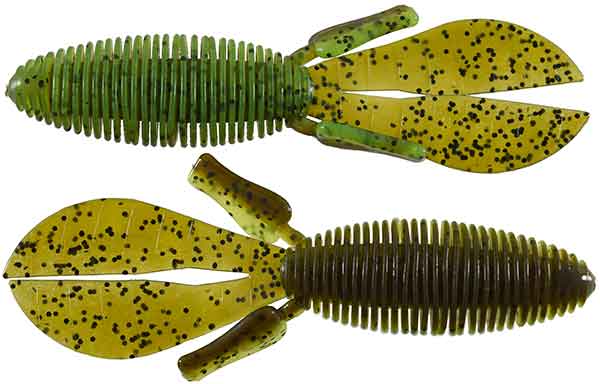 Missile Baits - NEW SPECIAL RUN COLOR! - August 29, 2016
Check out the new Special Run Color now available in Missile Baits D Bomb and Baby D Bomb, Dill Pickle!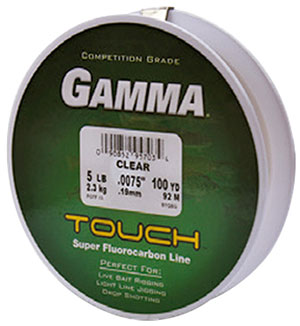 Gamma Touch Super Fluorocarbon Line - NEW TO LBF! - August 27, 2016
Ultra-sensitive for maximum strike detection

GAMMA Touch is a "Super Line" designed specifically for finesse fishing techniques. This high tenacity line is molecularly altered by GAMMA processing for ultra sensitivity combined with high strength. It's perfect for drop-shot fishing!

Flexible (for natural presentations)
Increased strengths
Abrasion resistant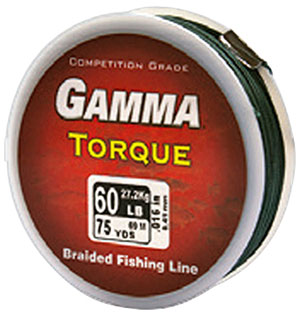 Gamma Torque Braided Fishing Line - NEW TO LBF! - August 27, 2016
100% Spectra Fiber Braid

GAMMA Torque is a high performance braid designed to provide:

Max strength
Max abrasion resistance
Extremely small diameter
Extremely sensitive
UV resistant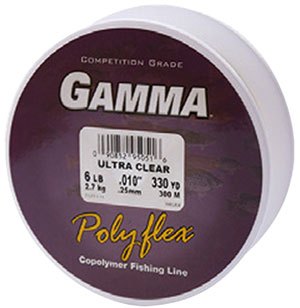 Gamma Polyflex Copolymer Line - BACK AT LBF! - August 27, 2016
Mono line that delivers it all.

Catch more fish...GUARANTEED! Your time on the water is too valuable to be compromised by your line's performance.

Higher breaking strength (up to 2x the stated size)
Casts longer with accuracy
More natural presentations
Supple and abrasion resistant
Low coil memory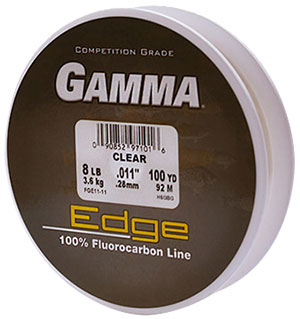 Gamma Edge 100% Fluorocarbon Line - BACK AT LBF! - August 27, 2016
GAMMA is back at LBF!
GAMMA EDGE is the one line that does it all, giving you a true competitive EDGE! GAMMA'S exclusive process provides desired attributes such as sensitivity, castability, strength, abrasion resistance, invisibility and shock resistance.

Near-invisibility
Higher strength
Easier and longer casting with accuracy
Improved lure and bait action
Supple and abrasion resistant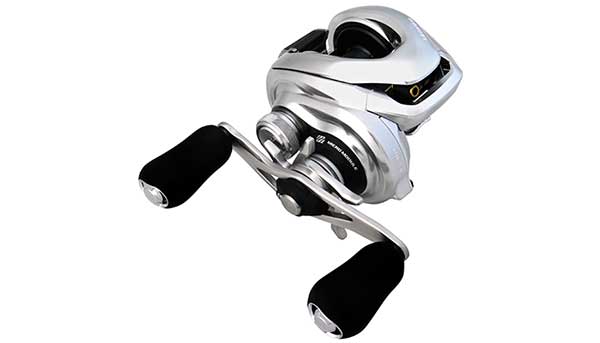 Shimano Metanium MGL Low Profile Baitcasting Reels - NEW REEL! - August 27, 2016
The number one choice of Shimano's professional tournament bass anglers and avid fishermen alike, the new Metanium MGL baitcasting reels are all about versatile performance and light weight. The new, Magnumlite Spool creates a very low moment of inertia, improving casting distance by 20%, while enhancing the light, smooth feel of turning the handle. Loaded with Shimano technology and high-end features like Hagane Body, Micro-Modual Gearing, Silent Tune, X-Ship and all new SVS Infinity braking, and available in three gear ratios from 6.2 to 8.5:1, the Metanium MGL is the optimal choice for a wide range of presentations, conditions and species.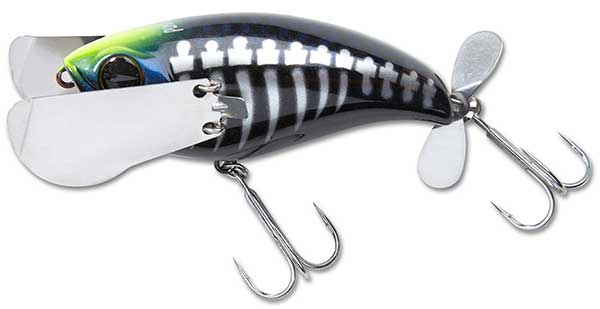 Jackall Pompadour - NOW IN STOCK! - August 26, 2016
Featuring Jackall's "magnetic center of gravity" system, the unique Pompadour topwater lure is designed with custom metal wings so it produces action with either a slow or fast retrieve. Both the rear hook and prop create noise and splash, while the large 3-inch body size pushes through the water.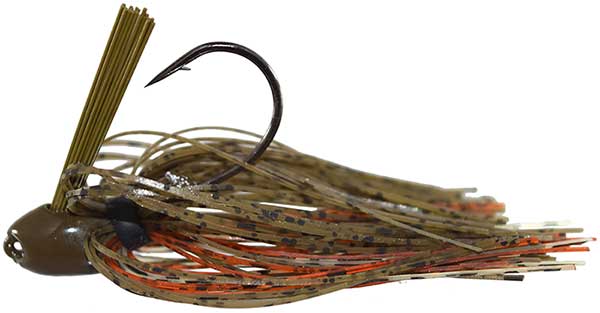 BC Lures Phantom Head Jigs - NEW COLOR & SIZE! - August 26, 2016
Check out the new Kamikaze color in the newly added 5/16 oz size of the BC Lures Phantom Head Jig! The 5/16 oz size comes equipped with their standard Mustad hook in a 3/0 size along with a brush guard. These hand poured and powder hand painted heads are oven baked to ensure that you get a high gloss, super hard painted jighead that will stand up to hard fishing.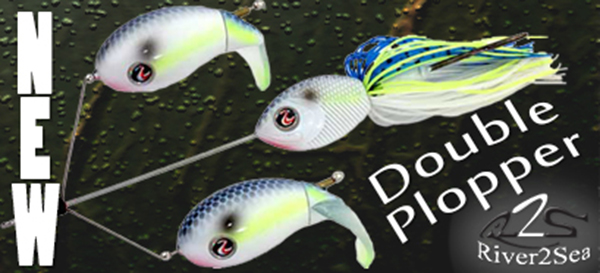 River2Sea Double Plopper Buzzbait - NEW LURE! - August 18, 2016
If you like the original Whopper Plopper you will love the new Double Plopper! Just imagine a lure with not one, but two counter rotating plopper blades to create twice the magic plopper sound!

Plus, it's almost totally weedless even in the thickest cover, is a deadly hooker, can be fished at speeds from a burn to a crawl, and even a dead stop because IT FLOATS!

Twin arms split and separate vertical cover like reeds, emergent weeds or brush tops without getting hung up, leaving behind an irresistible double bubble trail.

Creep and crawl it over mats, plop and stop it in the pockets, slow roll it down the alleys or bomb and buzz it over weed or stump flats. Plus, you can stop and go, twitch and burp and any other combination of triggers not available in other weedless buzz baits because they don't float.

You might call it a floating double buzzer whopper plopper. Great fished with a soft plastic trailer or with an added stinger hook for short strikers. The Double Plopper just might be the most versatile surface lure you've ever used.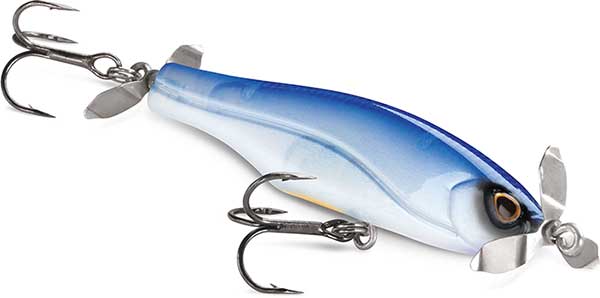 Storm Arashi Spinbait - NEW LURE! - August 15, 2016
The NEW Arashi Spinbait attracts wary suspended fish on the fall and during the retrieve with its delicate rolling action and revolving blades. Slow Sinking- head down with a slight body shimmy and moving propellers as you count it down to depth. Counter Rotating Propellers- add subtle flash and vibration while insuring the bait moves in a straight path. 3-2 Prop Design creates vibration pattern the angler can feel ensuring the optimal slow retrieve speed to maximize the lures' action and to maintain depth.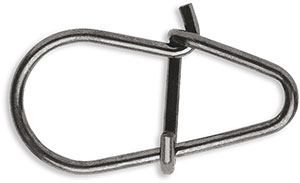 VMC Crankbait Snap - NEW TERMINAL TACKLE! - August 12, 2016
The VMC Crankbait Snap's wider tear drop shape helps optimize the lures action.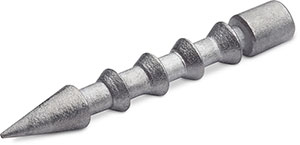 VMC Neko Weight - NEW TERMINAL TACKLE! - August 12, 2016
The new VMC Neko Weight features conical ribs to firmly anchor weight in place without damaging plastic. Thin profile offers angler ability to modify actions.



VMC Neko Hook - NEW TERMINAL TACKLE! - August 12, 2016
Perfect for Neko-Wacky Rigging, the new VMC Neko Hook features an offset point, resin closed eye, long shank, and is wide gap forged.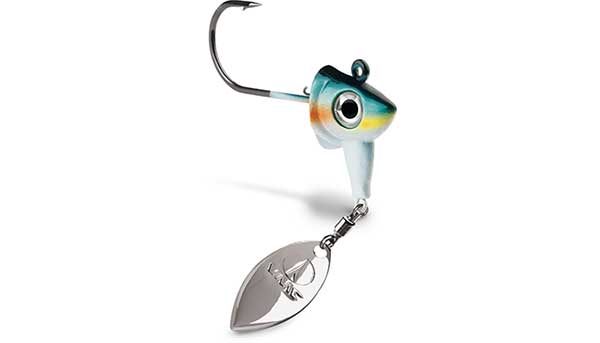 VMC Spin Jig - NEW JIG! - August 12, 2016
The Spin Jig come equipped with a premium VMC hook made from high carbon steel with a forged shank and a needle point. The jig has an exaggerated belly keel and premium ball bearing swivel that maximizes swim-and-spin actions.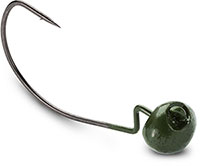 VMC Finesse Rugby Jig - NEW JIG! - August 12, 2016
The Finesse Rugby Jig has an offset point and a recessed 90 degree eye on a wide gap hook. It has an attractive side-to-side and rolling action that fish love! This jig is ideal for finesse shaky techniques.



Terminator Popping Frog - NEW LURE! - August 12, 2016
Topwater fanatics, get ready for action. The NEW Popping Frog with its cupped face will create a loud, strong pop that drives fish crazy. Custom designed weight is shaped and positioned to stay out of the way of the hook. This design creates a responsive, easy to impart, walking action. Extra-wide hook gap converts strikes into fights.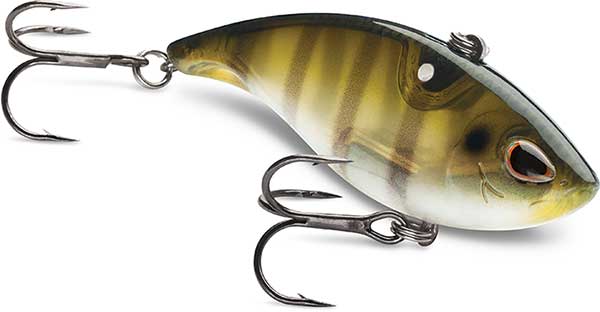 Storm Arashi Vibe - NEW LURE! - August 12, 2016
The NEW Arashi Vibe is designed for tough bite conditions. Generate subtle vibration and sound at incredibly slow speeds with either a steady retrieve or lift-fall technique. Soft knock rattle provides a single cadence sound that attracts without overpowering. Self-tuning line tie is a free-moving design allowing the lure to start action easily and vibrate at slow speeds. Rotated hook hangers nests the hooks close to the body for improved action, preventing hangups, even with the larger hooks.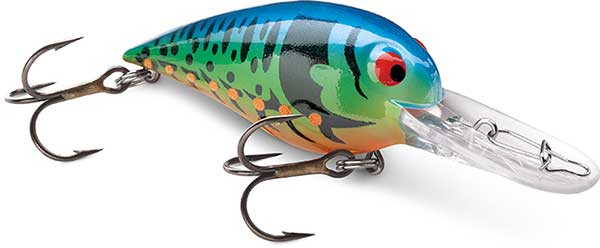 Storm Original Wiggle Wart Series Crankbaits - NEW COLORS! - August 12, 2016
Great for targeting finicky fish of any species, a fabled lure with many a fish story to be told. Legendary side-to-side action at all speeds with a loud rattle and four new craw patterns to match local conditions. Featuring premium VMC super-sharp hooks, this lure is effective fished anyway, anywhere. Take a look at six new colors in this favorite lure!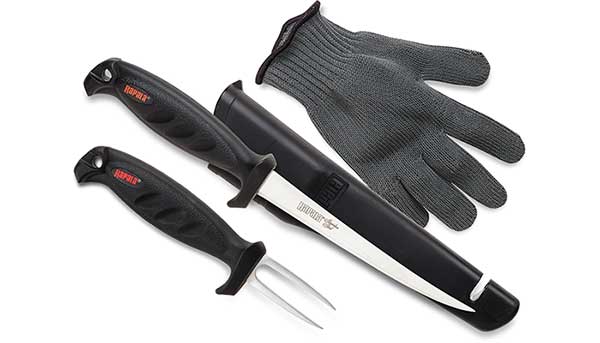 Rapala Fisherman's Fillet Combo - NEW TOOL COMBO! - August 12, 2016
The right tools to make fast work of any filleting chore, this combo includes Rapala's 6" Falcon Fillet & Sheath, Large Fillet Glove, and Fillet Fork.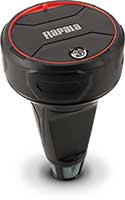 Rapala Floating Aerator - NEW TOOL! - August 12, 2016
Compact size with big time operation including water activation and stone aeration. Gently mixes air into water.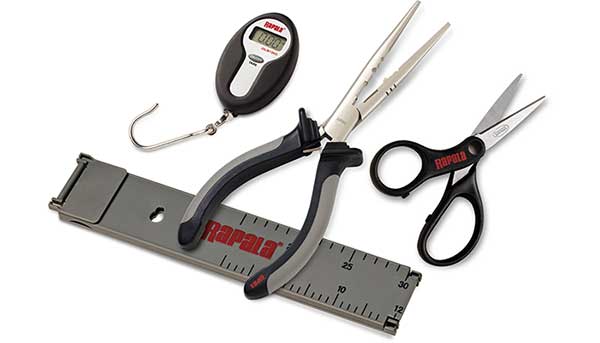 Rapala Fisherman's Tool Combo - NEW TOOL COMBO! - August 12, 2016
A must-have tool collection from Rapala including their Super Line Scissors, 8-1/2" Fisherman's Pliers, 25 lb. Mini Digital Scale, and a 24" Folding Ruler.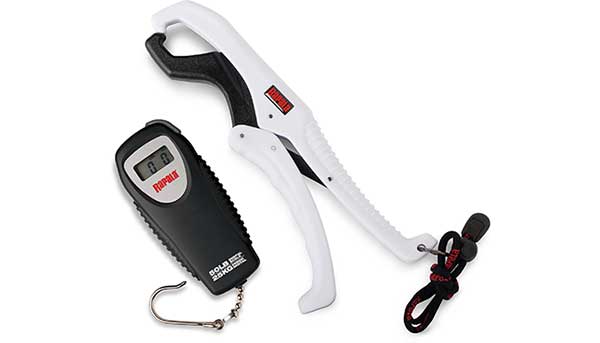 Rapala Floating Fish Gripper/Scale Combo - NEW TOOL COMBO! - August 12, 2016
Two tools that are great alone or working together, Rapala's 9" Floating Fish Gripper and 50lb. Mini Digital Scale.



Rapala Heavy-Duty Electric Fillet Knife Combo - NEW TOOL! - August 12, 2016
With twice the blade speed and three times the power of standard electric fillet knives you can easily cut through rib bones and backbones to make fast work of walleye, salmon, trout and other large fish. Combo includes HD Electric Fillet Knife, dishwasher safe 6" & 7-1/2" reciprocating style blades, fillet fork that securely holds fish during filleting with an EVA padded carrying case. Vibration is reduced via the custom advanced air flow body design which also keeps the motor running cool and smooth. Comfortable, relaxed grip provides fatigue free filleting. 8-foot power cord gives you plenty of reach for working around the fillet table.


More Messages:
1
2
3
4
5
6
7
8
9
10
11
12
13
14
15
16
17
18
19
20
21
>>