More Messages:
<<
1
2
3
4
5
6
7
8
9
10
11
12
13
14
15
16
17
18
19
20
21
>>

Ima Japan Little Stik - LIMITED SUPPLY BACK IN STOCK - September 8, 2017
The Little Stik 135 is more of a tournament-sized bait. Just like its bigger brother, The Big Stik, the Litte Stik is a high-tech lunker-killer. Professional Angler & Guide, Randy Pringle, designed this bait so novice anglers and experts alike can make the bait walk back and forth to resemble an injured or feeding baitfish. This lure caught every fish for Justin Atkins to win the 2017 Forrest Wood Cup at Lake Murray.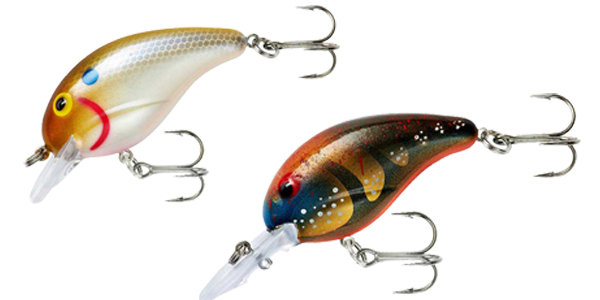 Bandit Lures 100, 200, 300 Series Crankbaits - NEW COLORS - September 8, 2017
Bandit Lures have been landing fish in the boat for years with their true-running fish-hunting action and awesome color selection! Add to that two hot new colors to expand our full selection, Crawesome (D80) and Pearl Blue Herring (D79).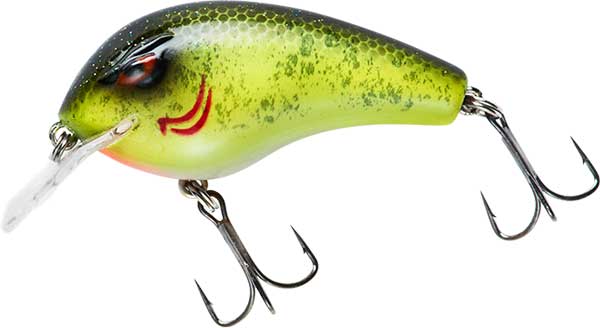 BOOYAH Flex II Squarebill Crankbait - NEW HARD BAIT - September 8, 2017
BOOYAH has taken the characteristics of a balsa lure and paired it with a tougher than plastic durability through a groundbreaking foam-injected molding process. Pair with a one-piece bill and sound chamber, you get an aggressive hunting action in the 2-5 foot range, bouncing off cover and not rolling to the side plus a unique sound profile bass haven't heard before now.




Bomber Jointed Wake Minnow - NEW HARD BAIT - September 8, 2017
The Bomber Jointed Wake Minnow is designed to dance and move just under the water's surface while creating an eye-catching V-wake behind it. Previously, anglers modified minnow lures for the same action. Bomber has improved on this tactic and offers it straight out of the package. The 3D body and HD decoration enables this 5-inch lure to attract all species of fish.




Strike King Tour Grade Belly Blade - NEW HARD BAIT - September 8, 2017
The Tour Grade Belly Blade is a great way to present a soft bait to pressured bass. The design of the belly-weighted hook paired with the exclusive Raz-R-Blade, makes this an awesome rigging option for clear water as well as heavy cover. Swimbaits, stickbaits, creatures and more can all be rigged weedless and fished efficiently on the Belly Blade.




Berkley PowerBait Power Tube - EXPANDED SELECTION - September 8, 2017
Fish love PowerBait so much they hold on 18 times longer, giving you the time and confidence to Feel More Bites - Set More Hooks and Catch More Fish! Berkley PowerBait Power Tubes are a big time upgrade of a proven bait, with innovative colors plus scent and flavor. Shop our expanded selection.




Strike King Tour Grade Mag Jig Head - NEW JIGHEAD - September 7, 2017
The Tour Grade Mag Jig Head is designed to use with big worms for stand up and shaky head fishing styles. The wide "Cobra" shaped head is designed to produce great feel of the bottom, yet tapers to the nose to help with the hook set. Its flat bottom and specifically angled hook stand up your worm for great action. Basically, it's the answer for all your magnum shaky head needs.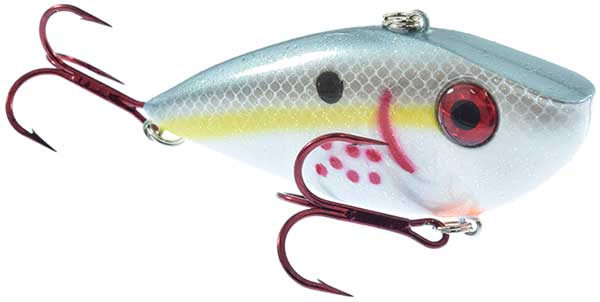 Strike King Red Eyed Shad Crankbaits - NEW COLOR - September 7, 2017
The Red Eyed Shad has become the standard bearer lipless crankbait on the pro tour. The Red Eyed Shad has incredible action and features some awesome paint jobs, premium hooks, 3D eyes and free floating rattles to give you the best action and sound of any lipless crankbait on the market. The one of a kind shimmering action when it free falls is awesome! Special limited color Bleeding Sexy Shad has been added to our full selection!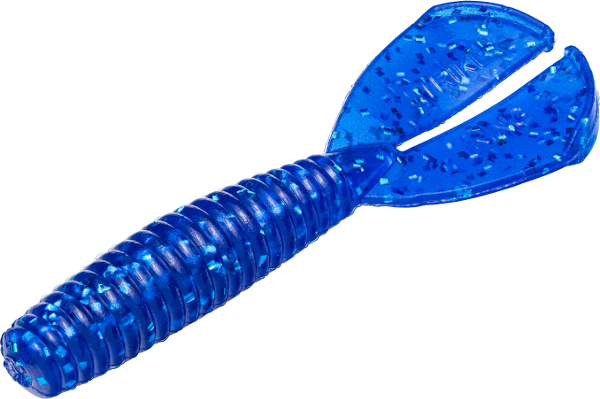 Strike King Rage Tail Baby Menace Grub - NEW LURE - September 7, 2017
The Rage Tail Menace is one of Strike King's most popular soft plastic body styles. At the urging of their pros, customers, and Menace fans everywhere, they now offer the all-new Rage Tail Baby Menace Grub. At 3", it is a whole inch smaller than its predecessor. But, don't let the small size fool you. It is just as packed with action!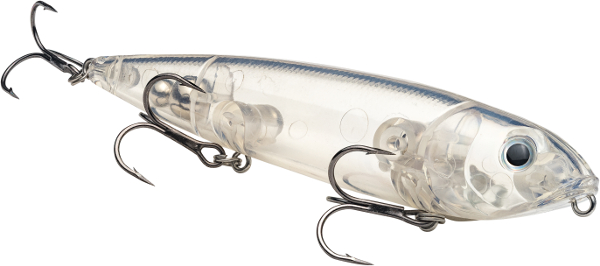 Strike King KVD Sexy Dawg - NEW COLOR - September 7, 2017
The Sexy Dawg was designed and reviewed by Kevin VanDam to be an easy to walk, far casting, premium "walk-the-dog" topwater lure with great action. Rhythmically twitch your rod tip to make the nose go side to side. Take one for a walk and be ready for some explosive strikes! New color Nude adds to our full selection!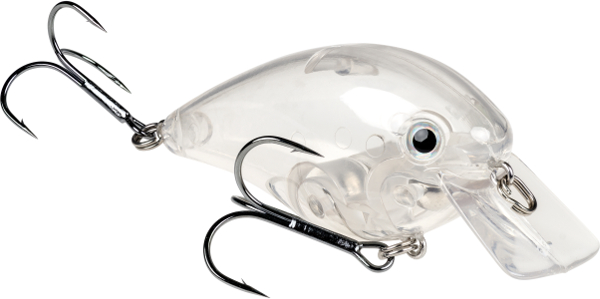 Strike King KVD Square Bill Pro-Model Crankbaits - NEW COLORS - September 7, 2017
The KVD Square Bill Crankbait series from Strike King is designed to the specifications of BassMaster's Classic Champ Kevin VanDam. Perfect for shallow water power fishing. The square bill design and action are perfect for maximum deflection off cover to entice strikes. New color Nude has been added to our full selection, along with special colors MM Copper Nose Shad, MM Moongill, and MM Pineapple Shad in the 2.5 size.




Berkley PowerBait Shaky Snake - FULL SELECTION - September 7, 2017
The Berkley PowerBait Shaky Snake is designed with a large ribbed tail allowing for a fluid-like motion with light twitches when you fish it. It also has a beefed up head for proper rigging. Colors Black Emerald and Purple have been added to provide the full selection of all colors!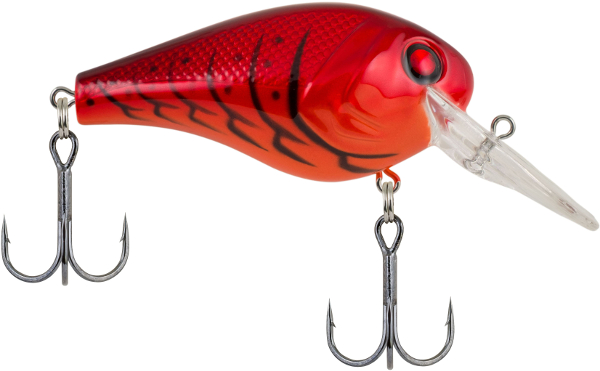 Berkley Wild Thang - NEW COLOR - September 7, 2017
The Berkley Wild Thang is crafted with a unique bill that engages an erratic hunting action that drive fish crazy. The tail is designed to deliver a thumping action that attracts fish from all depths and directions. Crank it and pause, letting the slow rise of the Wild Thang trigger the bite. New color Candy Apple Red Craw is now in stock.




Nichols Ben Parker Mini Magnum Flutter Spoon - NOW IN STOCK - September 7, 2017
Providing all of the action and flash of its big brother, the Mini Magnum offers a slightly smaller package that is perfect for matching all types of forage. Proportional to the original, it maintains the same contour and big fish attraction that has been used to cash checks at the highest levels of competition.




Nichols Ben Parker Magnum Flutter Spoon - MORE COLORS - September 7, 2017
The 8" Ben Parker Magnum Spoon is a sure winner. Featuring a premium 3/0 Owner ST-36 Treble tied with Pearl Flashabou, American Made Worth Split Rings, and finished with a Size 4 Spro Power Swivel at the top, this spoon is ready to fish out of the package! We've more than doubled our color selection for you!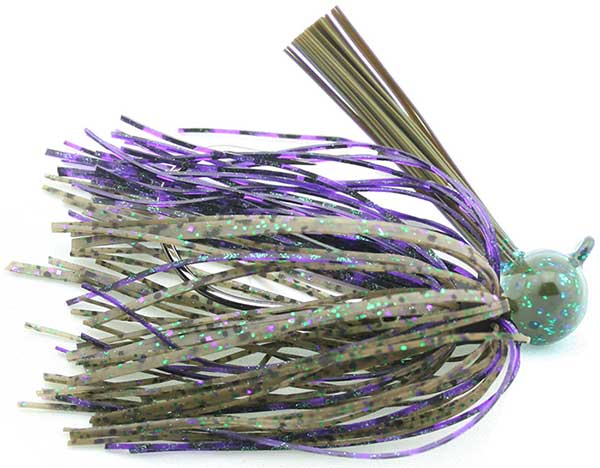 Nichols Pro Tour Football Jig - NOW IN STOCK - September 7, 2017
The Nichols Pro Tour Football Jig is redesigned and features a quality Mustad hook, a hand-painted metal flake head finish, and their Patented Toothpick Keeper Collar! Each head has a rough bottom for better contact and grooves running down the top to better mimic a crawfish.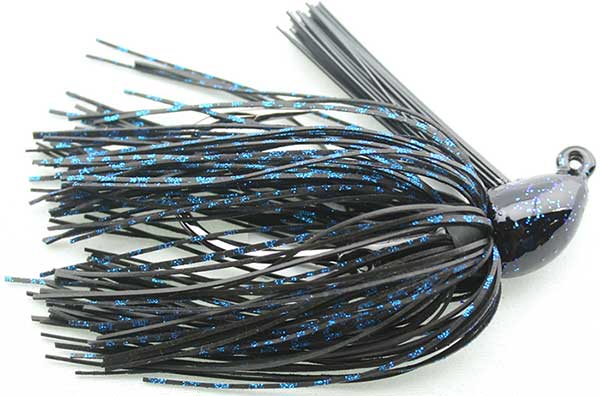 Nichols Dee Thomas Jig - NOW IN STOCK - September 7, 2017
Designed by Master Flipper/Pitcher Dee Thomas, this jig uses the Nichols signature Impact Flippin' Jig head with a slightly lighter weed guard and a smaller, but still super-sharp, Gamakatsu hook. Made for the tightest cover it can find!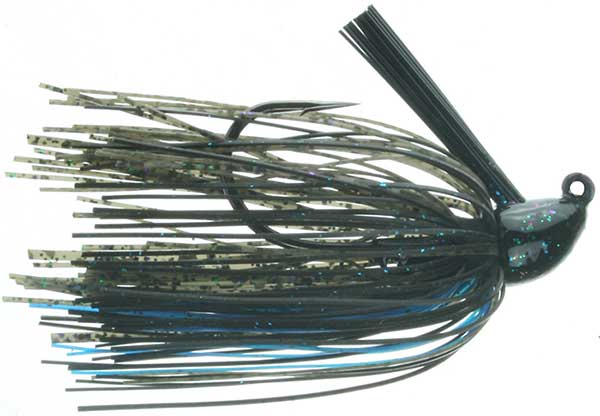 Nichols Impact Flipping Jig - NOW IN STOCK - September 7, 2017
The Nichols Impact Flippin' Jig is designed with toughness in mind. Behind any color of their chip-resistant heads lies a super-sharp 5/0 Gamakatsu hook and a 50 strand skirt of your choice. This jig shines in both trees and heavy slop when you need to horse the biggest fish in the lake back to the boat.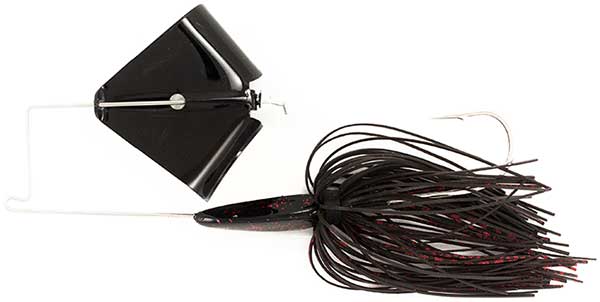 Nichols Reflex Metal Blade Buzzbait - NEW BUZZ BAIT - September 7, 2017
The Reflex Metal Blade Buzzbait provides a super loud head-smashing sound with premium plated blades. Choose between Nickel, Black Nickel, or 24K Gold and get the party started!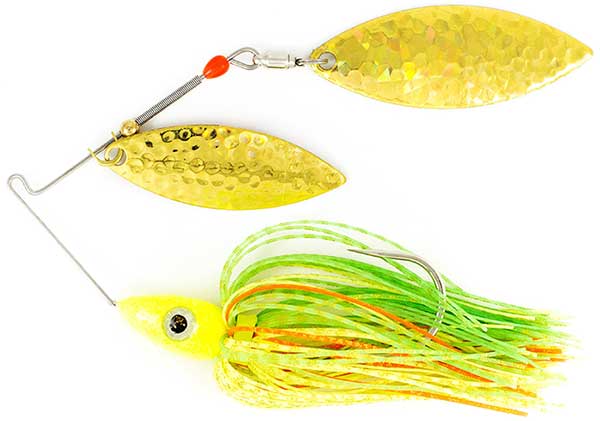 Nichols Pulsator Shattered Glass Spinnerbait - MORE COLORS - September 7, 2017
The Nichols Shattered Glass Spinnerbait features the always quality Nichols spinnerbait construction and double willow prism or "shattered glass" blades. The shattered glass gives off a multitude of refractive light rays, scattering hundreds of bright flashes and multi-colors. More colors now available.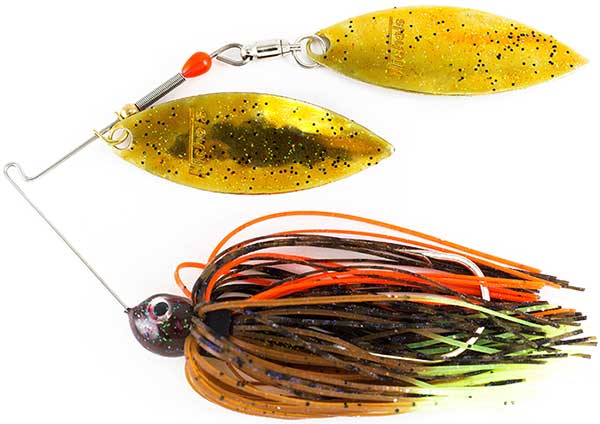 Nichols Pulsator Elite Lo-Pro Spinnerbait - NOW IN STOCK - September 7, 2017
The Nichols Lures Elite Lo-Pro Pulsator was built for the river. Using their already compact wire frames, the Elite Lo-Pro features a compact hidden weight head design perfect for imitating smaller forage and baitfish. Throw this one into the tightest cover you can find and hang on!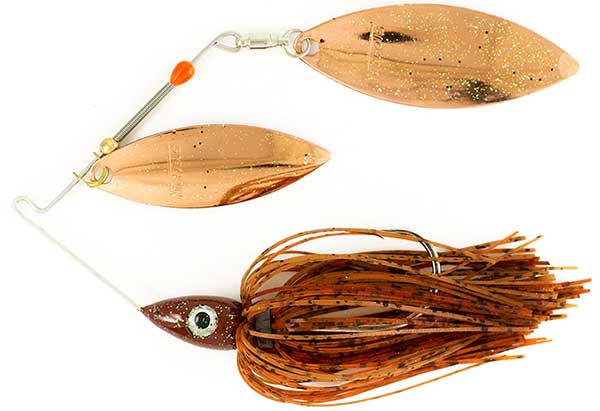 Nichols Pulsator Metal Flake Spinnerbaits - NOW IN STOCK - September 7, 2017
Nichols Metal Flake Spinnerbaits feature patented, tapered hand-painted blades, creating a new era in spinnerbaits by maximizing vibration and sound like no other conventional blade. The 3-D Metal Flake Blades create a unique pulsating action and give off an unprecedented amount of flash. These top-shelf, hand-crafted Spinnerbaits entice strikes when nothing else will, and with multiple colors to choose from, there is a bait for every situation!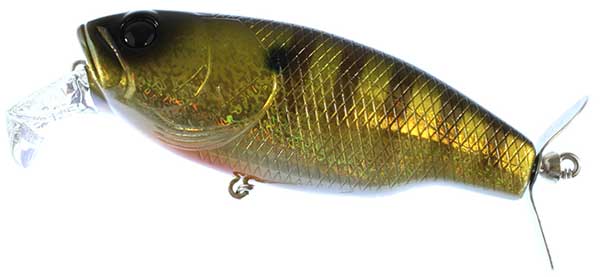 Deps Buzzjet and Buzzjet Jr. - MORE COLORS - September 5, 2017
The Buzzjet's ability to attract fish from far distances is bar none. This plug's voluminous round profile appeals as an easy meal to lurking predators. The Buzzjet, designed to be fished as a wake bait, has many unique features that sets it apart from the rest. Colors Flash Blue Gill and Visible Shiner have been added to our selection.




Roboworm Straight Tail Worms - SPECIAL COLOR - August 31, 2017
Roboworm Straight Tail Worms - Roboworm's flagship series. These are the worms that started it all, Roboworm's original straight tail worm. They are computer and robotic engineered precision hand poured style soft plastic worms, featuring Roboworm's awesome triple color pours and Roboworm's exclusive "salt release system". Check out special run color Chartreuse Magic now in stock!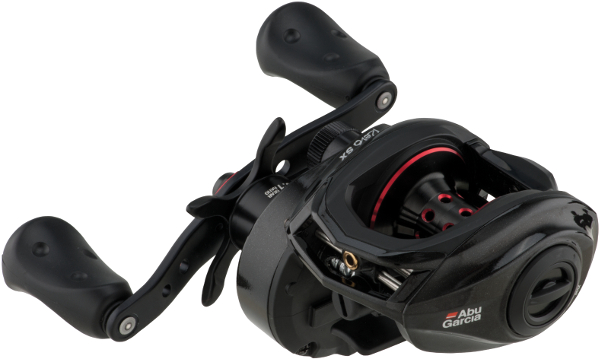 Abu Garcia Revo SX Low Profile Baitcast Reel - NEW REEL - August 30, 2017
Precision engineered from the ground up to deliver Power and Performance. The fourth generation of Revo SX delivers the most powerful, durable and high performance SX yet. An improved DuraClutch design along with an upgraded Infini brake system results in smooth engagement along with effortless casting performance.



More Messages:
<<
1
2
3
4
5
6
7
8
9
10
11
12
13
14
15
16
17
18
19
20
21
>>