More Messages:
<<
1
2
3
4
5
6
7
8
9
10
11
12
13
14
15
16
17
18
19
20
21
>>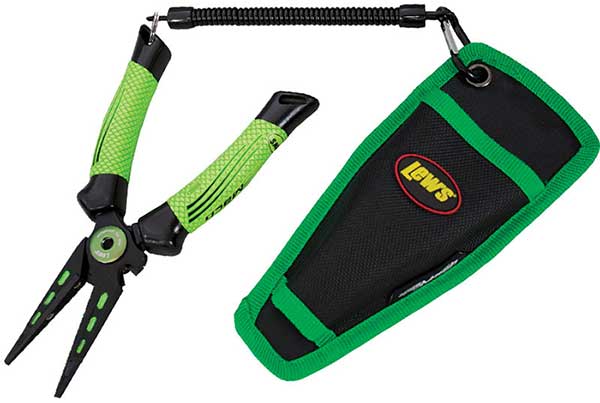 Lew's Mach Speed Tool Pliers - NEW TOOL - April 12, 2018
Lew's patent-pending Mach Speed Tool Pliers serve up form and function featuring durable C45 steel and aluminum construction with ArmorShield 3X corrosion protection. The long and slender serrated jaws allow deep-reaching access, while spring-loaded handles afford one-hand use. Jaws have integrated crimping slots and center wire cutter.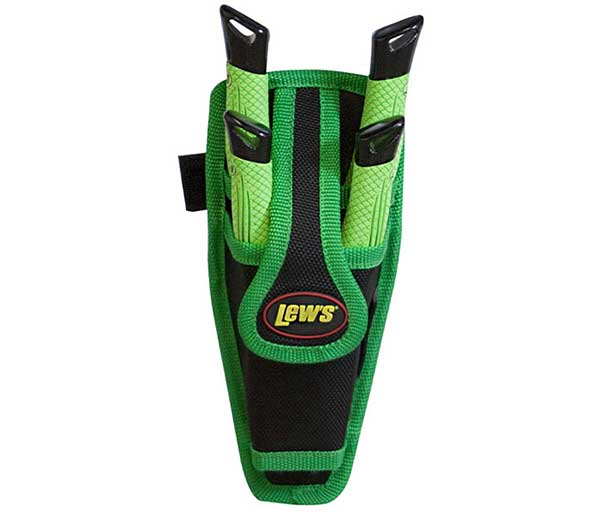 Lew's Mach Speed Pedestal Sheath - NEW ACCESSORY - April 12, 2018
The sheath features an innovative design that mounts easily to a seat pedestal to keep tools in place and handy. The sheath's coated strap loop keeps it from slipping around the pedestal, while a hook-and-loop closure ensures its securement to the pedestal. There are two holsters on the sheath's front side to accommodate one tool each.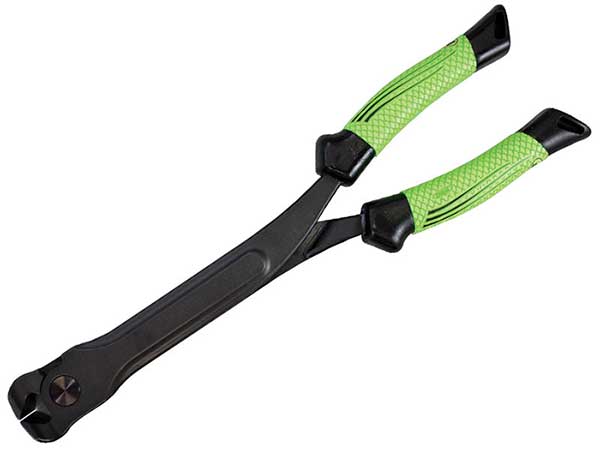 Lew's Mach Speed Throat-Hooked Release Tool - NEW TOOL - April 12, 2018
Lew's Mach Speed Throat-Hooked Release Tool was developed with responsible fish care in mind. This 11-inch tool's length with forward hinge and front-end cutters allow cutting of the hook in tight quarters when deep in the fish's throat. With the point and barb section of the hook clipped, the remainder of the hook can usually be quickly and easily removed to maximize fish survival.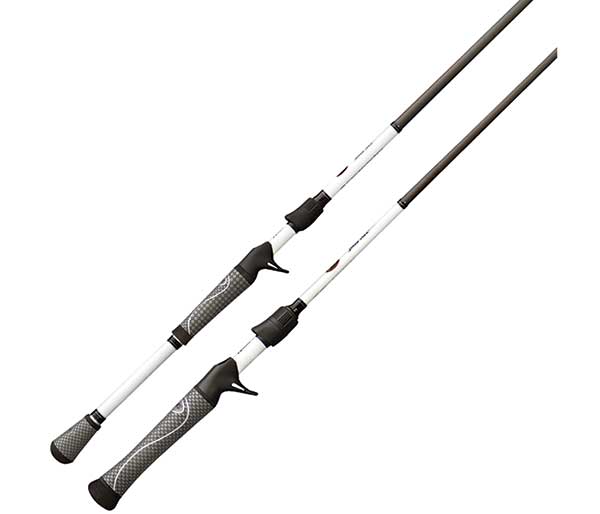 Lew's Custom Plus Speed Stick Casting Rod - NOW IN STOCK - April 12, 2018
Lew's Custom Speed Stick series rods are constructed with Lew's new propriety, multilayered, multidirectional, HM60 graphite and feature Lew's exclusive Power Core. This new Power Core construction makes the Custom Speed Stick rods incredibly strong while allowing weight reduction and increased sensitivity.




Z-Man Swimmin' TroutTrick - NEW COLORS - April 12, 2018
Mating the signature ribbed body of the TroutTrick with Z-Man's exclusive curved paddle tail creates a unique bait with lifelike swimming action that attracts bites from not just seatrout, but a variety of fresh-and saltwater gamefish including redfish, flounder, snook, small tarpon, stripers, bass, and more! These are now in stock with new colors Electric Chicken and Iguana Daiquiri!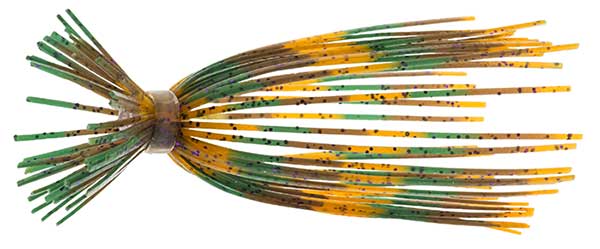 Z-Man EZ Skirt Finesse - NOW IN STOCK - April 12, 2018
Featuring a solid hub design for perfect coloration and quick skirt replacement, the spider cut profile and premium silicone material provide tremendous lifelike action on jigs of all sizes. The EZ Skirt Finesse skirts are ideal for replacing worn skirts, making quick color changes on the fly, or cost-effectively creating your own finesse jigs.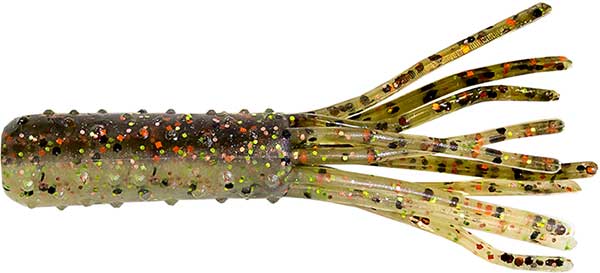 Z-Man TRD TubeZ - NEW COLOR - April 12, 2018
Engineered with a solid nose for easy rigging on Finesse ShroomZ jigheads, the 2.75" TRD TubeZ exemplifies, quite simply, the perfect Ned Rig-sized tube bait profile that's ideal for both Midwest finesse bass and crappie fishing tactics. New color Drew's Craw is now in stock!




Z-Man ElaZtech Trout Trick - NEW COLOR - April 12, 2018
Developed and popularized by former tournament bass angler and saltwater guide Bob Sanders and now available in Z-Man's exclusive 10X Tough ElaZtech material, the TroutTrick is absolutely deadly not just on spotted seatrout, but also redfish, flounder, stripers, bass, and more! This bait is now available in our selection of Z-Man products with new color Iguana Daiquiri!




Z-Man Big TRD - NEW COLORS - April 12, 2018
Incorporating the familiar profile and irresistible action found in the hugely popular Finesse TRD, the upsized Big TRD draws even more attention to help trigger even bigger bites. Designed to mate with the new Power Finesse ShroomZ jigheads, the pairing offers anglers an incredibly versatile finesse fishing package! California Craw and new colors Drew's Craw and White Lightning now expand our selection!



Z-Man Hula StickZ - NEW COLORS - April 12, 2018
The right bait can be the difference between a big day and coming up empty. The Hula StickZ is the perfect bait, especially when finesse tactics are in order. Try it paired with a light jighead - or Texas-rigged - and watch this buoyant bait stand up off the bottom with its tentacles brought to life. New colors Coppertreuse and Drew's Craw are now available.




Gamakatsu G Finesse Heavy Cover Worm TGW Hook - NOW IN STOCK - April 11, 2018
Featuring Aaron's custom designed keeper that holds plastics tight for endless casts without rips or tears. The rock solid keeper is made of non-corrosive tin, not plastic or lead, so it won't wear out or add unwanted weight. Like all G Finesse hooks, tournament grade wire and Nano Smooth Coat finish perfect the design.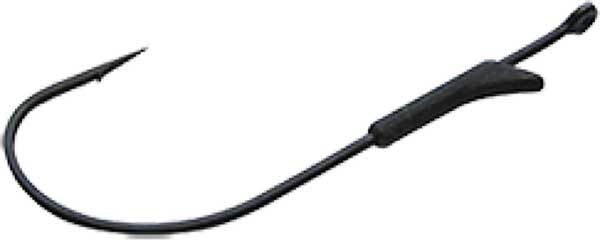 Gamakatsu G Finesse Worm Light Wire with Tin Keeper Hook - NOW IN STOCK - April 11, 2018
When conditions require finesse, the pros use the G Finesse Worm Light hooks. The light wire allows for threading of extremely small diameter worms with ease. Even the most fragile plastics are less likely to tear, saving on baits and increasing fishing time. The non-corrosive tin keeper doesn't add weight.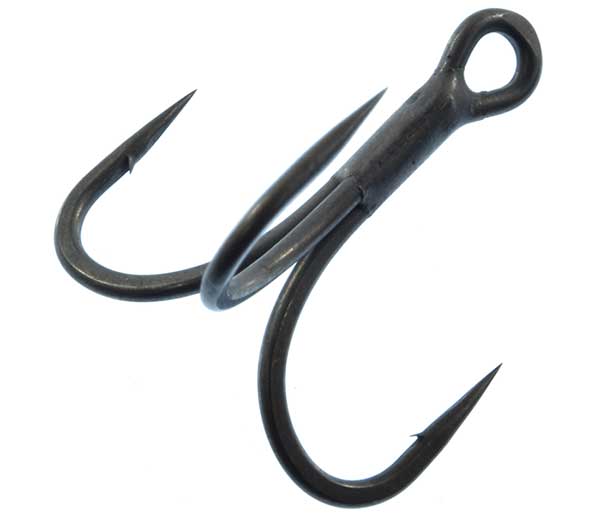 Gamakatsu G Finesse Treble Medium Heavy TGW Hook - NOW IN STOCK - April 11, 2018
The G Finesse Treble MH features a tougher medium heavy, TGW (Tournament Grade Wire) for additional strength. The same Nano Smooth Coat finish and short shank promote instant hook penetration. Available in Sizes for all applications. Hook'em, land'em and head straight for the weigh-in.




Damiki Armor Shad - NEW COLORS - April 6, 2018
Designed to dart and glide through the water imitating a fleeing baitfish, the Damiki Armor Shad features a ribbed jerkbait body for a larger profile and increased flexibility. The Armor Shad is also loaded with scent for additional fish attraction, and its super soft plastic composition in conjunction with its ribbed texture creates a life like feel that makes bass hold on longer. Check out the hot new 2 tone colors!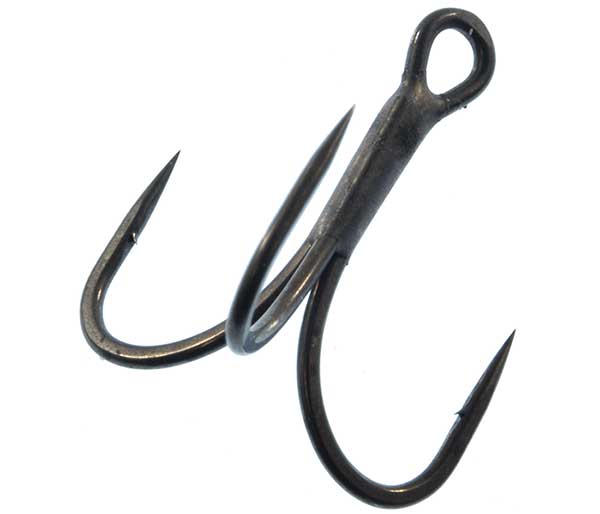 Gamakatsu G Finesse Treble TGW Hook - NOW IN STOCK - April 6, 2018
Designed by Bassmaster Elite pro, Aaron Martens, the G Finesse Treble redefines "sharp" and "effective". Gamakatsu's G Finesse Treble Hook is patterned after traditional O'Shaughnessy style hooks. The G Finesse Treble Hook features Gamakatsu's proprietary TGW (Tournament Grade Wire) that is a smaller diameter wire that's as strong or stronger than standard treble hooks.



Gamakatsu Split Shot/Drop Shot Hook - MORE SIZES - April 6, 2018
Gamakatsu's Split Shot/Drop Shot Hooks are the ultimate hook for nose hooking a Roboworm, small Gitzit, or any number of soft plastic drop shot baits. When it's time to get serious about finesse fishing this hook will amaze you. Gamakatsu's Split Shot/Drop Shot Hooks have the ideal shape and shaft length so you get the most out of your plastics cast-after-cast.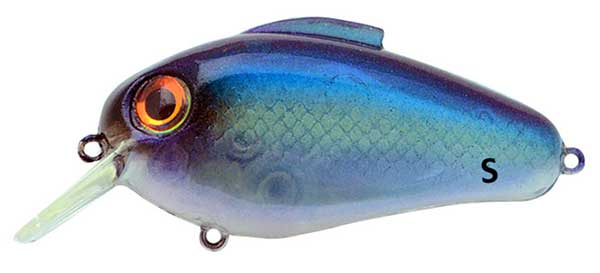 Bill Lewis Silent Echo 1.75 - NEW SILENT VERSION - April 6, 2018
While the Silent Echo lacks rattles it actually packs a more intense vibration than the rattling ECHO. It's been found to fish more effectively at higher-speeds and comes through cover very well. The Silent Echo is a great search lure for cover laden areas.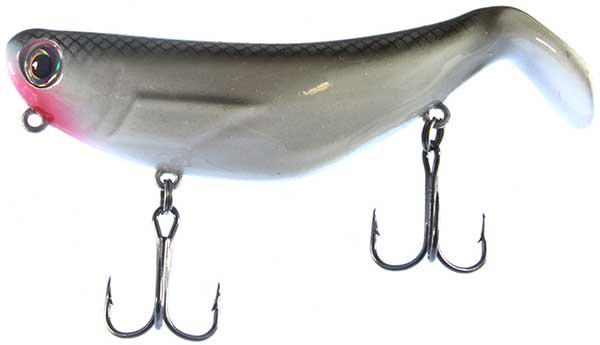 Bill Lewis StutterStep Topwater - NEW SIZE & MORE COLORS - April 6, 2018
Since the original StutterStep was released at the 2016 ICAST, anglers have been asking for a smaller version of this revolutionary topwater bait. The smaller 4" StutterStep 4.0 produces all the same great action as the original 5-inch model but has a little harder tail kick due to its compact size. Also check out more colors with Chrome Blue Herring, Firebird, and Silverado!




Bill Lewis Rat-L-Trap Float-N-Trap - NOW IN STOCK - April 6, 2018
The floater advantage is simple. No other lipless crankbait will come over grass and cover like the Float-N-Trap. This gives anglers the ability to provide that tight-wiggling, vibrating-action that only a Rat-L-Trap can provide, but in areas that others can't pull it off.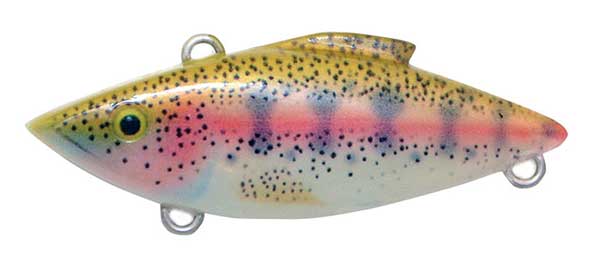 Bill Lewis Rat-L-Trap Tiny-Trap 1/8 oz - MORE COLORS - April 6, 2018
Regardless of the species you're after, sometimes you just have to go small to catch 'em good. The Tiny Trap has you covered when that's the case. At 1/8 ounce, the Tiny Trap is proof that dynamite does comes in small packages. Colors Chrome Black Bleeding Shad and Rainbow Trout are now in stock to add to our selection.




Denali AttaX Series Bass Rods - NOW IN STOCK - April 5, 2018
From their re-engineered, ultra-sensitive graphite blank, to their host of cutting edge features including Winn grips, SeaGuide reel seats, and aggressive styling - All of the AttaX models are dedicated to one thing, making it easy to aggressively target the biggest and baddest bass in the lake.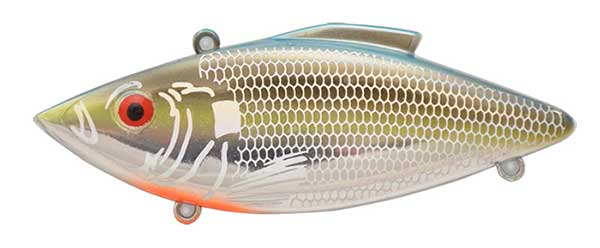 Bill Lewis Rat-L-Trap Mini-Trap 1/4 oz - MORE COLORS - April 5, 2018
The Mini Trap is a proven favorite for covering lots of water fast to find and catch fish. Even at its 2.5" size and 1/4-ounce weight, the Mini Trap has excellent castability because it is compact and aerodynamic. It's always the right season for tossing the Mini Trap. Colors Chrome Shad, Liv-N-Chrome, Rayburn Red Craw, and Sexy Prism expand our selection!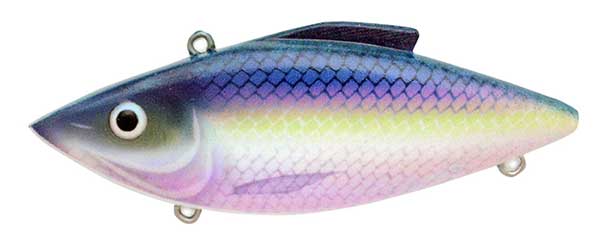 Bill Lewis Rat-L-Trap Magnum Trap 3/4 oz - MORE COLORS - April 5, 2018
Step up the action and the casting distance with the Magnum Trap. The Magnum Trap features a 3/4-ounce design with a wider wobble during retrieve. Colors Blue Back Herring, Chartreuse Flash, Chartreuse Shiner, Cherry Bomb,HD Bluegill, and Rayburn Red Craw expand our selection.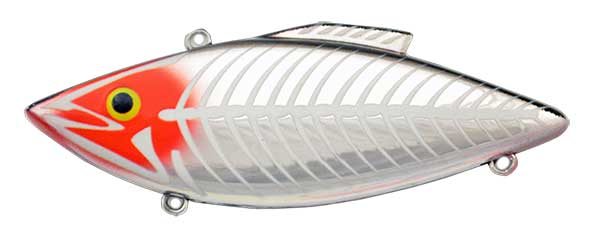 Bill Lewis Rat-L-Trap Magnum Force 1 oz - MORE COLORS - April 5, 2018
Think big with the Magnum Force Trap...big sound, big action and big catches. The Magnum Force Trap measures about 4 inches and weighs more than an ounce, making it the ideal match up to waters with big shad and herring bait sizes. Colors Bunker Shad, Chartreuse Flash, Chrome Black Zombie Shad, Chrome Blue Back/Red Eye, Diamond Dust, and Glow/Green Back expand our selection!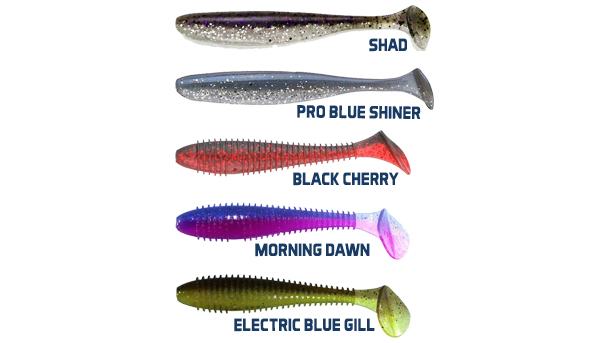 Keitech Easy Shiner & Fat Swing Impact - NEW COLORS - April 5, 2018
Keitech Easy Shiner 5" selection now includes colors Pro Blue Shiner and Shad. And Keitech Fat Swing Impact now has colors Black Cherry, Electric Blue Gill, and Morning Dawn available in multiple sizes!



More Messages:
<<
1
2
3
4
5
6
7
8
9
10
11
12
13
14
15
16
17
18
19
20
21
>>