Reed Montgomery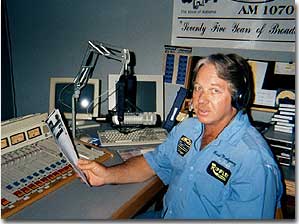 Reed has been a Bass tournament angler for over 20 years with many wins and big bass honors statewide. He is known for his expertise on topwater fishing.
Reed is a Bassmasters Touring Professional. He is fishing The Bassmasters Eastern Invitational Trail for 2002.
Reed has also been an outdoor writer for many years. He was previously the Field Editor for 5 years for B'ham-based BASSINFO Magazine. He now writes for several Internet sites.
"NOT JUST ANY GUIDE SERVICE"
REEDS GUIDE SERVICE

"OVER 30 YEARS FISHING ALABAMA'S LAKES FOR ALL SPECIES OF BASS AND SOME HUGE STRIPERS"
COOSA RIVER LAKES-WEISS, NEELY HENRY, LOGAN MARTIN, LAY, MITCHELL AND JORDAN
WARRIOR RIVER LAKES-BANKHEAD AND DEMOPOLIS
TOMBIGBEE RIVER LAKES-ALICEVILLE AND GAINESVILLE
TENNESSEE RIVER LAKES-GUNTERSVILLE, WHEELER, WILSON AND PICKWICK
TALLAPOOSA RIVER LAKES-HARRIS AND LAKE MARTIN
CHATTAHOOCHEE RIVER-LAKE EUFAULA
No Other guide service in Alabama offers:
*A FULL DAYS GUIDED TRIP DAYLIGHT-TO-DARK YEAR-ROUND.
To find out more about Reed Montgomery, his fishing style, or charter services, visit his website at http://www.fishingalabama.com or drop him an email at ALABASSGYD@aol.com