Captain Ray Kelly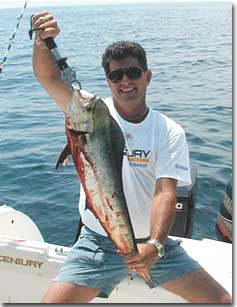 Capt. Ray Kelly is a USCG licensed charter boat captain. His boat, ADVENTURES, is based in Riverhead, NY with 1-6 man charters available in Peconic Bay, and Shinnecock Bay for Fluke, Flounder, Bluefish, Striped Bass, and Weakfish and offshore out of Shinnecock Inlet for Shark and Tuna. Larger groups can be accommodated and fishing vacations can be arranged.

He is Executive Producer of ADVENTURES IN FISHING WITH CAPT. RAY KELLY, a weekly television show which airs in three states.

The show is aired on Long Island, New York on Cablevision of Riverhead Ch 70 Mon 8:30PM, Cablevision of Hauppauge ch 70 Mon 8:30 PM , Cablevision of Brookhaven ch 70 8:30 PM; TV 33 Haverhill, Massachusetts Ch 33 Mon 8:30PM; LRPA-TV, Laconia, New Hampshire Ch 25 Mon 8:30 PM; TCI Cable in Oroville, CA, Chambers Cable in Chico, CA & Florida in April of 2001.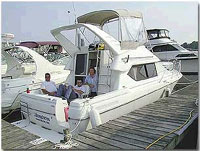 Check back frequently for updates, fishing videos, fishing articles, links and special offers. Charters depart from the Riverhead Town Dock on the beautiful Peconic River. We have LOW RATES and welcome female and children anglers. Call or email today to book your charter. See you soon. Visit Ray at his web site http://www.adventuresinfishing.com or email him at rkelly@adventuresinfishing.com