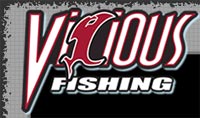 Company Information
Fish and fishing has always been an important part of my family's life, beginning with me. I remember as a small child those times when I got a small goldfish and took it home and carefully placed it in a fish bowl and my mother telling me it was my responsibility, and how proud I was of my new pet. Later in my childhood around the age of 12 going on those full day fishing trips with my dad in the gulf and coming home with a big catch, blisters, and incredible memories.
As a young adult ready to take on the world as an advertising account executive, on my first promotion offering free dip nets for kids to catch a goldfish and take it home, as I did early in my life. Little did I know I would meet the man of my dreams and fall madly in love and get married. Oh yeah, did I tell you he was the gold fish supplier.
The next big step in our family's life was children. One of my early memories was our kids with Mr. Lee, our neighbor. My husband and I were busy with the business, and, Mr. Lee, took the time to take Jeff and Julie fishing. They learned about the lake, fishing, and the values that come from the great outdoors. I will never forget the day Mr. Lee passed away and Jeff told us, with gigantic alligator tears rolling down his cheek, without Mr. Lee he would never fish again.
During this same time there was another young man that had come into our lives and started cutting our grass, Bill Jones. During one of the lawn cuttings Bill's mower threw a rock and hit a neighbor's window. Bill was so upset, but I was so impressed with the way he handled the situation, and the attention he paid to making sure we were pleased with the quality of work.
As our lives moved forward, Jeff's thoughts were focused on the future which included; career, marriage, and one day a family. Jeff's career became the protégé of a great mentor, his dad. Now when I drive by Jeff's home I look over and see a DAD, a curly headed boy, a fishing pole, you know the scene, WHAT GREAT MEMORIES.
A few years back, Bill and his partners purchased our Tropical fish business and he and Jeff worked together.
The opportunity came for Bill and Jeff to purchase the fishing line company, now known as Vicious Fishing, and when they asked me to become a partner, I was so excited and honored and my comment was, Of course I want to be a partner. Isn't it amazing how life works in mysterious ways? We have now come full circle and we hope our Vicious Fishing and Vicious Brand will help you catch the big one, and I can only hope fishing with our line will bring you the same type memories it has me. One final comment, my sons, Jeff and Bill (I consider Bill my number two son), and I will do everything in our power to insure that our top quality fishing products will always perform better than you expect. Thank you and good luck with catching the big one.
Sylvia Martin
Full time Mom and Grandmother
Jeff Martin
Bill Jones Co-Owner
Co-Owner
http://www.vicious-fishing.com



View all Vicious Fishing products here at LandBigFish