Richard Sims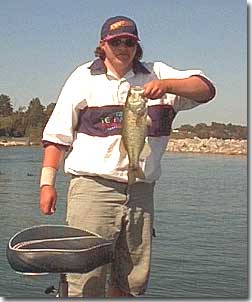 Richard Sims is from Port Dover, Ontario, Canada and is a founding member of the bass fishing team, Team Xtreme. He is a bass fishing fanatic. He fishes tournaments whenever possible, writes outdoor articles and plans to have a career in the fishing business. He is the 3rd generation bass tournament angler in his family and plans to carry the tradition well. He has 15 years fishing experience, 7 years of which were focused primarily on bass. He prefers largemouth bass, but smallmouth are always welcome in his boat. He has competed in several fishing tournaments and derbies in the past. He was a winner in the 2000 Port Dover Perch Derby, a winner of 2 consecutive St. Laurent Paperboard Company bass tournaments as well as a St. Laurent Paperboard Company walleye tournament. He has competed in local tournaments like the Hamilton Bassmasters Invitational. His largest largemouth bass was caught in a small lake in Port Dover and weighed in at just over 6lbs, while he has managed to land 3 smallmouth over 7 pounds in the past.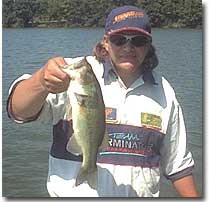 His articles appear on his own website, as well as landbigfish.com, probass.net and bassresource.com just to name a few. He and his teammate Craig Heinrich plan to produce bass fishing videos based on Canadian largemouth very soon. He was born January 28th, 1986. His home waters include Lake Erie (including Long Point Bay & the Eastern Basin) and Lake Ontario, as well as the many small lakes in his area that he loves to fish from his 9' car topper bass boat. He also fishes Cameron Lake, Rice Lake and the Burnt River every year and drops his line in wherever possible.
For more information on Richard Sims or Team Xtreme, or even just to chat, please visit his website http://clix.to/bigbass or e-mail him at owf_2002@hotmail.com.