Berkley Turboglide LI Fillet System
Stocked item, average ship time: same/next business day

Complete with 7.5" chrome-plated stainless blades, li-ion battery, digital charger, folding fillet board, and zippered case. Advanced motor design delivers high speed and torque with less size and weight.

Ergonomic design & balance enhance precision, damp vibration. Advanced airflow/heatshield system keeps hand cool.
Nanotech motor design delivers full speed & torque with less size & weight. Feather touch trigger eliminates slipping & cramping.
Precision-ground stainless blades slice razor-smooth to kepp fillets clean and meaty.
Classics lithium-ion weighs 1/3 less than nickel fillet knife batteries, charge in half the time and last 100% longer.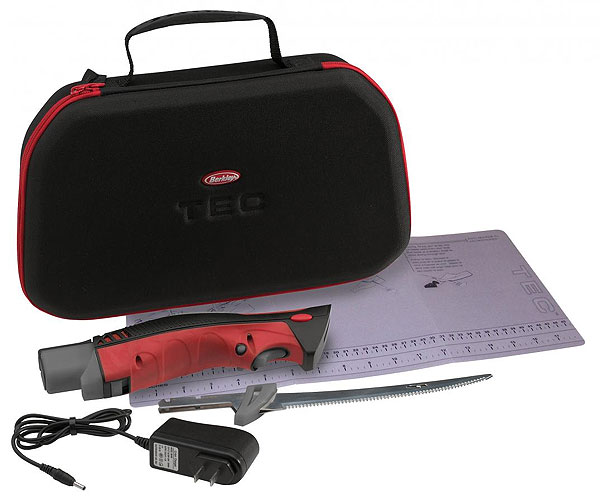 Change quantities to order, then click the "add to cart" button below