More Messages:
<<
1
2
3
4
5
6
7
8
9
10
11
12
13
14
15
16
17
18
19
20
21
>>

Evergreen CR-10 Crankbait - NOW IN STOCK - May 10, 2018
The CR-10, like all in the CR series, boasts remarkable distance. Its ability to go against the wind puts it at a decisive advantage especially at big lakes, making long-distance traces easier. Also, despite its compact design it easily reaches to depths of 10 feet, attracts schools of fish and induces bites with its natural, high-pitch rolling and vivid wobbling action.




Evergreen CR-8 Crankbait - NOW IN STOCK - May 10, 2018
Reliable and easy to use, the CR-8 is a basic crankbait that promises steady results. Using the tungsten weight transfer system as its main weight, the CR-8 can produce tremendous distance even against headwinds with low-orbit casting thanks to a body and lip designed for maximum reduction of air resistance.




Evergreen SB-150 Topwater Plug - NEW HARD BAIT - May 10, 2018
Continuing the powerful tradition of the original SB-125. Big-size SB-150. Ultimate long casting ability with big splash when performing dog walking action. Predators can't resist the outstanding surface action emitted by the SB-150.




Evergreen SB-105 Topwater Plug - NOW IN STOCK - May 10, 2018
Continuing the powerful tradition of the original SB-125 is the bite-size SB-105. The SB-105 was developed by Morizo Shimizu out of a desire to apply the overwhelming fish-luring talent of the original SB-125 - known as the big bass killer - to an expanded bass-fishing community. The ability to search the water surface, top-of-the-class luring and casting distance capacity were all left untouched.




Evergreen SB-125 Topwater Plug - NOW IN STOCK - May 10, 2018
Top of its class as a fish bait. This is Morizo Shimizu's bait of choice for searching the surface of the water. Its unique bill produces powerful splatter, spit and bubbles that appeal to the fish. A body designed for air-resistance reduction, and tungsten weights at the very end of its tail guarantee incredible distance even against head winds.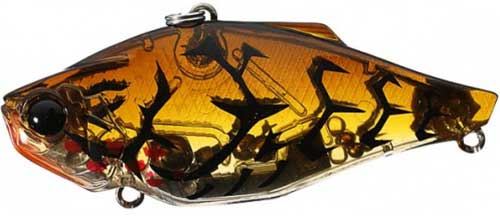 Evergreen ZE-73 Lipless Crankbait - NOW IN STOCK - May 10, 2018
The ultimate in lipless crankbaits, ZE-73 took all the functions and elements of lipless crankbaits and elevated them to the next level. In addition to the long-distance castability — one of the many advantages of being lipless — ZE-73 has an internal ribbed structure, which controls the range of movement of the large-grained tungsten weights (which also work as a rattle) and stabilizes its approach to the water.




Evergreen FA-87 Jerkbait - NOW IN STOCK - May 10, 2018
Evergreen kept the original FA-115 features of distance and action, but added natural bite-inducing vibrations to withstand tougher fishing conditions. The FA-87 takes the original performance of the FA-115 and makes it more natural. This killer jerkbait has a small body with the versatility to go from stillness to motion, dramatic to subtle, and produce natural vibrations that lead directly to a bite.




Evergreen FA-115 Jerkbait - NOW IN STOCK - May 10, 2018
Regardless of season or field, this jerkbait has all the features - body shape, lip structure, action, distance, ability to go deep and much more - of an ultimate search bait that works with efficiency under any condition. Its significant vibrations move the water dynamically to attract fish near and far, then with an irregular dart, induces a strike in a lure-in-and-trigger-a-bite action.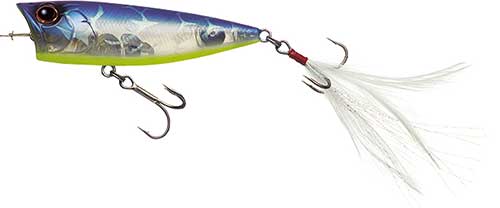 Evergreen OB-68 Topwater Popper - NOW IN STOCK - May 10, 2018
The OB-68 is a culmination of all the skill and expertise that designer Morizo Shimizu expects from his popper. The body, which is designed with its tail flipped up, reduces air resistance, cuts through head winds, and casts long distances to search a wider area. It has increased control due to better weight distribution and body balance. Anglers can accurately approach a spot targeted from afar.




Evergreen JT-115 Pencil Topwater Bait - NOW IN STOCK - May 10, 2018
This is a fishable natural silent pencil bait regardless of any situation or condition. JT-115 still maintains the original concept of JT-95, but with smoother casting as well as increased long distance capability. It is a pencil bait that excels in action response as well as hooking performance, while focusing on practicality and true pursuit of how to hook the fish.




Evergreen JT-95 Pencil Topwater Bait - NOW IN STOCK - May 10, 2018
Its compact and slim body design belies its devastating power. The JT-95 was the creation inspired by Evergreen staff member Justin Kerr, who wanted a bait that could coax bass that have strong vision under clear water into biting– especially without being bounced off by the lighting fast bite of a smallmouth bass. Add to that excellent castability and bass luring power.




Evergreen CR-6 Crankbait - NOW IN STOCK - May 10, 2018
The CR-6 is a shallow crankbait that acts like a lipless crankbait in its ability to quickly suss out an extensive area in a stress-free manner. It boasts a superior casting distance and the right amount of tension, and yet its extremely light resistance allows for comfortable reeling all day. It possesses an exquisite swimming attitude and balance.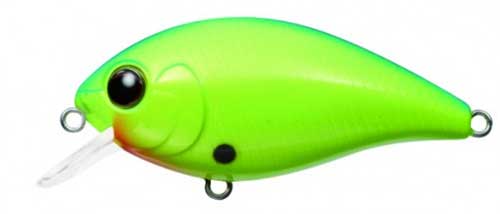 Evergreen CR-4 Crankbait - NOW IN STOCK - May 10, 2018
The CR-4 is a shallow model that produces unbelievable distance thanks to the synergistic effect of the tungsten weight transfer system and weights fixed at a low gravitational center, combined with the design of the body and lip. The wide-square lip design and its high pitch wobble effective in shallow waters make the CR-4 the most robust in the CR series with powerful obstacle avoidance performance not only through rocks but wood cover.




Evergreen SH-3 Crankbait - NOW IN STOCK - May 10, 2018
The SH-3 has undergone rigorous testing in various conditions and fields in Japan and the US. The result is a highly refined shallow crankbait that produces powerful water movement. Its highly buoyant fat body and square lip produces an action response on par with wood cranks, while its characteristic super-wide wobble action makes a strong appeal to big bass.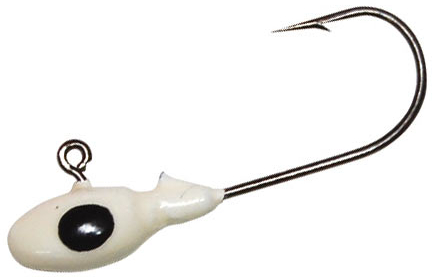 Bobby Garland Mo'Glo Glow In The Dark Jigheads - EXPANDED SELECTION - May 9, 2018
The Mo'Glo Glow In The Dark Jigheads are the perfect choice when your fishing needs include a glow jighead to attract those pesky panfish.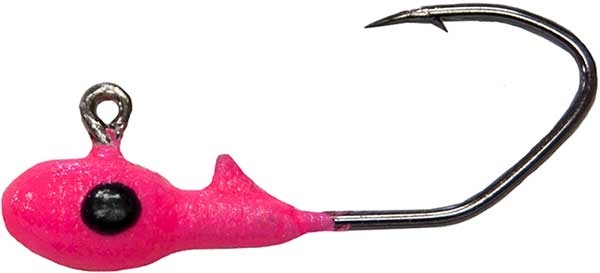 Bobby Garland Overbite Sickle Mo'Glo Jigheads - NOW IN STOCK - May 9, 2018
Overbites solve the age-old dilemma of little jig heads also meaning little hooks. Sickle hooks unique shape fits tiny and regular size crappie baits.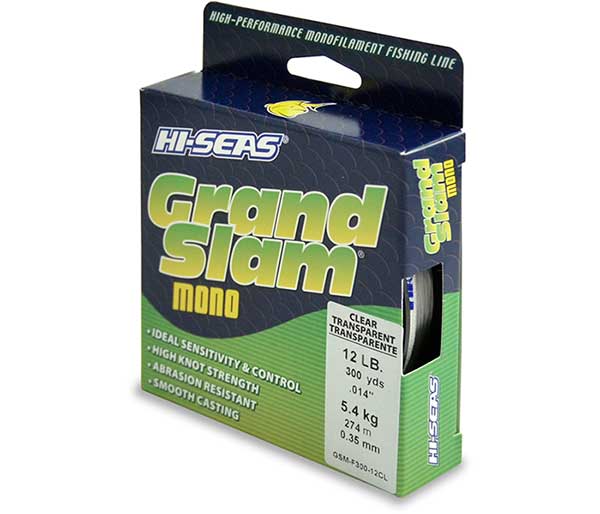 Hi-Seas Grand Slam Monofilament Line - NOW IN STOCK - May 9, 2018
From ultra-light to big game, Grand Slam is up to the challenge! Its formulation provides high impact strength, excellent abrasion resistance and superior knot strength. It's equally at home on conventional and spinning tackle. Every yard is computer checked for consistent diameter and breaking strength to provide you with an unequaled level of performance - performance you can rely on.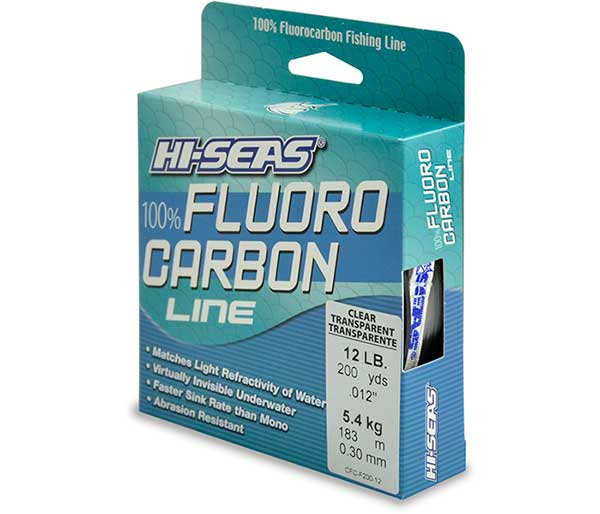 Hi-Seas 100% Fluorocarbon Line - NOW IN STOCK - May 9, 2018
HI-SEAS 100% Fluorocarbon is made from the highest grade of pure polyvinylidene fluoride and extruded to exacting quality control standards. It matches the light refractivity of water making it virtually invisible. Supple and easy to cast, HI-SEAS 100% Fluorocarbon is an excellent specialty running line.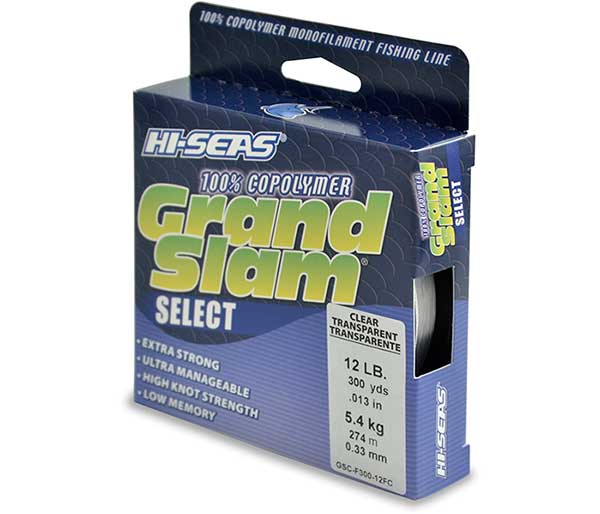 Hi-Seas Grand Slam Select 100% Copolymer Line - NOW IN STOCK - May 9, 2018
Grand Slam Select 100% Copolymer fishing line combines superior strength with maximum manageability. Produced from the highest quality copolymer, this advanced line is easy to handle and provides smooth, agile casting on bait casters and conventional reels. Grand Slam Select is the professionals' choice in monofilament line because it delivers all-star performance, strength, and dependability.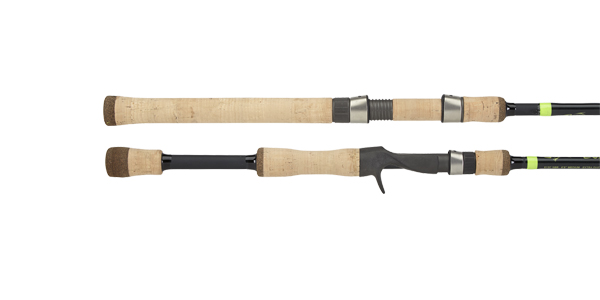 G.Loomis E6X Bass Series Rods (Original Version) - 35% OFF! - May 3, 2018
Save big with 35% off the original version of the G.Loomis E6X Bass Series Rods, while supplies last! Sale limited to quantities on hand.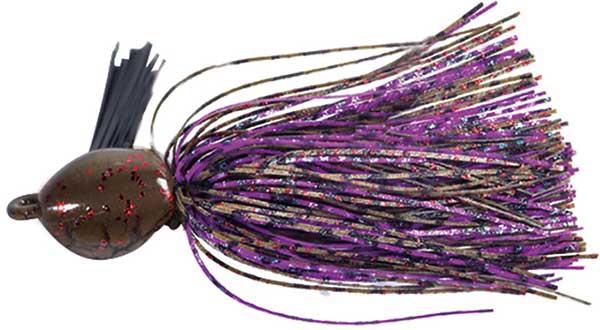 Molix Kento Jig - MORE COLORS & SIZES - May 3, 2018
The Molix Kento Jig is built with versatility in mind. Each jig head has been perfectly shaped and balanced for an easy penetration and perfect swimming. Offering a bait keeper, soft plastic trailers will be firmly held. The Kento Jig offers a very fine cut silicone skirt (Live Skirt System), providing natural movement and life like action. We added 1/2 oz sizes and more colors.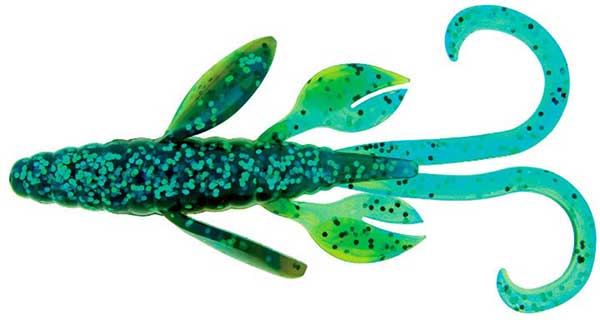 Molix Freaky Flip - MORE COLORS - May 3, 2018
The Molix Freaky Flip features a medium density mineral plastic blend that allows it to better penetrate into heavy cover and vegetation with natural movement. Ideal for flipping and pitching, it is also poured with micro salt crystals and enhanced with Bio-Amino scent (an exclusive natural extract base formula) for added fish attraction. Now stocking more colors.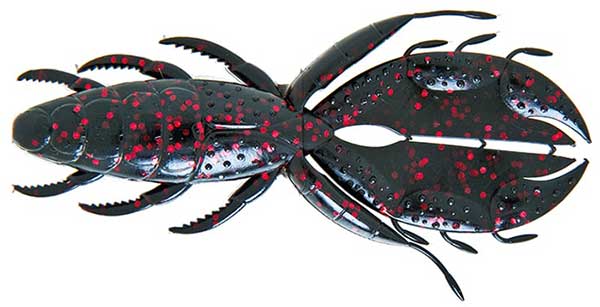 Molix Creature - NOW IN STOCK - May 3, 2018
The Molix Creature provides a perfect combination of detail and functionality. The special action of the creature gives it a lifelike action and can be applied to many different applications.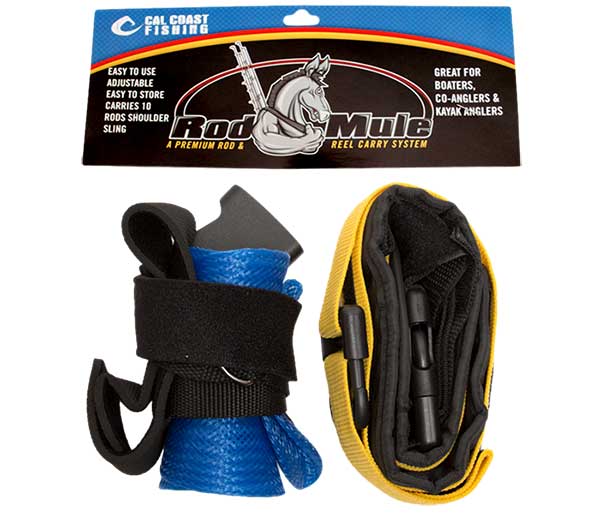 Cal Coast Fishing Rod Mule - NOW IN STOCK - May 3, 2018
The Rod Mule reduces rod transport to a single maneuver, protecting rod tips, and securing rods for travel in a no-slip sling. What's more it holds rods compactly in any vehicle without the annoyance and risk of banging or tangling. Stop struggling with armfuls of rods and reels, buy the Rod Mule today!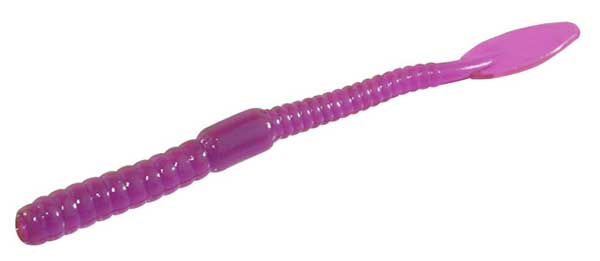 Case Plastics Walleye Worm - NOW IN STOCK - May 3, 2018
One of the keys to successful fishing is having the ability to present your bait in the most life-like manner possible, making the Walleye Worm the ideal choice. Made of a natural feeling, soft plastic free of salt, the Walleye Worm with its 4" slim body will suspend in the water when nose hooked, making it look just like a live minnow, leech or other baitfish species.



More Messages:
<<
1
2
3
4
5
6
7
8
9
10
11
12
13
14
15
16
17
18
19
20
21
>>