More Messages:
<<
1
2
3
4
5
6
7
8
9
10
11
12
13
14
15
16
17
18
19
20
21
>>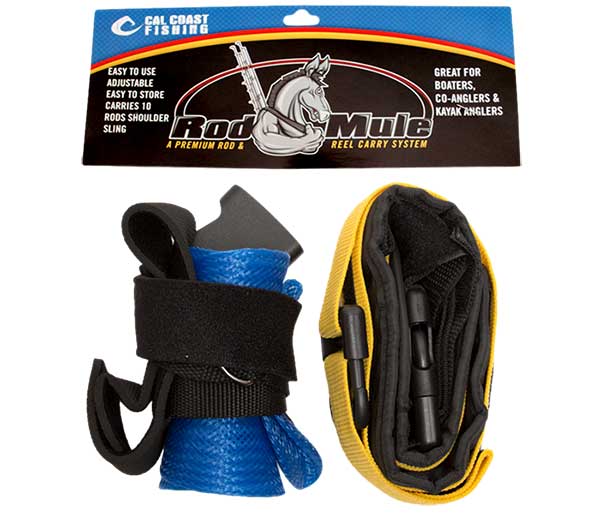 Cal Coast Fishing Rod Mule - NOW IN STOCK - May 3, 2018
The Rod Mule reduces rod transport to a single maneuver, protecting rod tips, and securing rods for travel in a no-slip sling. What's more it holds rods compactly in any vehicle without the annoyance and risk of banging or tangling. Stop struggling with armfuls of rods and reels, buy the Rod Mule today!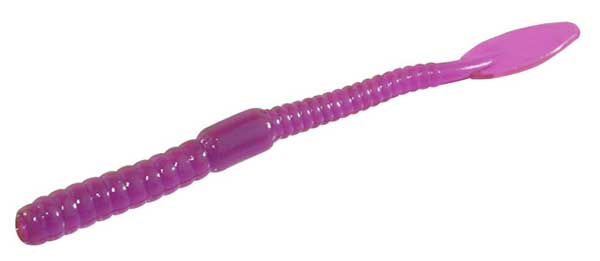 Case Plastics Walleye Worm - NOW IN STOCK - May 3, 2018
One of the keys to successful fishing is having the ability to present your bait in the most life-like manner possible, making the Walleye Worm the ideal choice. Made of a natural feeling, soft plastic free of salt, the Walleye Worm with its 4" slim body will suspend in the water when nose hooked, making it look just like a live minnow, leech or other baitfish species.




Smash-Tech Custom Baits Felon Line-Thru Swimbait - NOW IN STOCK - May 3, 2018
The Smash-Tech Felon is a custom hand poured 7" line-thru swimbait. The Felon is the swimbait you want when you need an aggressive tail kick in a larger profile bait. Includes Owner treble hook with heavy duty split ring.




Smash-Tech Custom Baits Convict Weedless Swimbait - NOW IN STOCK - May 3, 2018
The Convict is a 7" full bodied hand poured swimbait designed to give you more versatility in presenting the fish a bigger meal. It's been proven that big line-thru swimbaits catch tons of big fish, but you can't put a line thru swimbait right in the middle of thick cover without getting the treble hook snagged. This is where the Convict will shine. For everyone wanting the big profile and action of a 7" line thru swimbait in a weedless version the Convict is for you.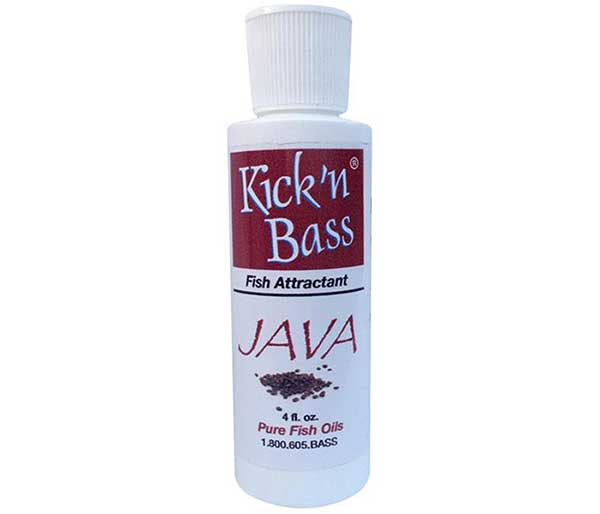 Kick'n Bass Fish Attractant - MORE SCENTS - May 3, 2018
Kick'n Bass Fish Attractant is one of the longest lasting and most powerful fish attractants in the world! Formulated by a chemist and bass Fisherman. Proven tournament winning formulation is stronger than anything else on the market and lasts a long time - no need to re-apply every few minutes like other brands. Now stocking Java scent as well!




Jackall Scissor Comb - MORE SIZES - May 3, 2018
The Jackall Scissor Comb is a high appeal, high impact soft plastic creature bait. Its eight tantalizing appendages and two antennae will get the attention of any fish around! Great for drop shot, Texas rigging, and more. Now stocking more sizes.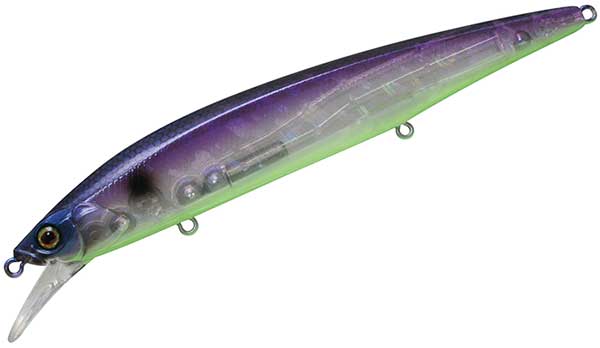 Jackall Rerange Jerkbait - FULL SELECTION - May 3, 2018
The Jackall Rerange Jerkbait has tungsten weights inside (3.3g and 4g) and possesses a new weight transfer system. The "TG Zero Friction" Weight Transfer System means 20% of the lure's weight transfers during the cast for increased distance and the fluororesin coating on the internal weight creates a smooth shifting of weight. All sizes and colors found here!




Roger's Super Strap - NOW IN STOCK - May 3, 2018
The Super Strap is a strap for holding down your fishing rods, trolling motors, etc. Recommended usage length is between 11"-22". It retains its original length and is resistant to sunlight, oil and most other elements for a lifetime of use. Complete with all mounting hardware.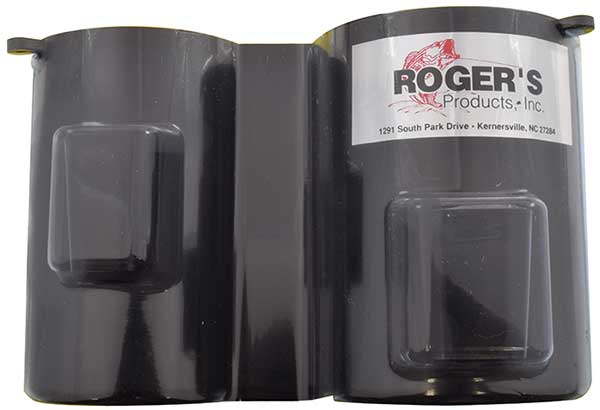 Roger's Handie Hold-It - NOW IN STOCK - May 3, 2018
A no-drip container for keeping your can drink, bait, fishing scents, clippers, pliers and even lures secure when traveling, yet within hands' reach when needed. Easily removable from slide-off bracket that may be mounted on any flat, vertical surface, your seat pedestal or worn on your belt. All mounting hardware included.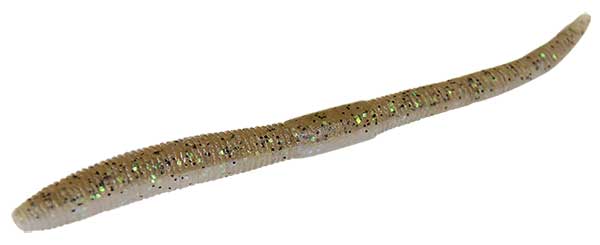 Jackall Neko Flick Worm - FULL SELECTION - May 2, 2018
The Jackall Neko Flick Worm has a thicker head design to hold a nail weight and its high density formula allows long casting. We now carry both sizes and all colors!




Jackall Kaera Frog - FULL SELECTION - May 2, 2018
The Jackall Kaera Frog's body shape and hook position hides the point of the hooks to lessen snags, while the wide hook gives an excellent hook up ratio. Its flat surface side body pushes more water and the water drain hole behind the body releases excess water during casts. We've added their full selection!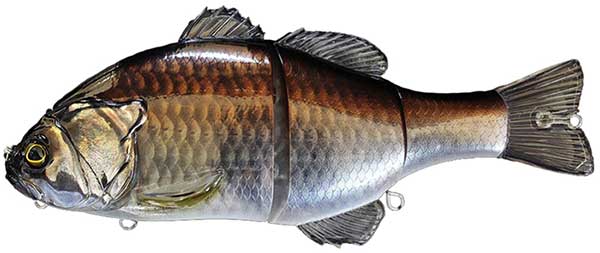 Jackall Gantarel Bluegill Hard Swimbait - FULL SELECTION - May 2, 2018
Crafted with an unequaled attention-to-detail and two durable joints, the segmented Jackall Gantarel creates an incredibly realistic bluegill imitation that will fool the most seasoned bass. The Jackall Gantarel is molded with extended pectoral fins, which enhance stability and allow the lure to dive down up to 3-feet with a smooth, S-shaped swimming action. Able to perform 180-degree turns with a sharp jerk. We now carry all colors!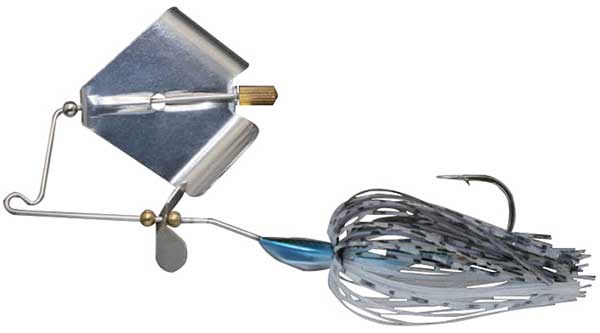 Jackall Firecracker - FULL SELECTION - May 2, 2018
The Jackall Firecracker is a buzz bait that makes big cracking sounds on top of the water. The two props are designed to hit each other, making big cracking sounds and strong shock waves. These cracking sounds and shock waves will reverberate around the water and attract schools of fish. These designs are not only appealing to schools of fish but also lead to a reaction bite. Now stocking every color!




Jackall Chan Wake - FULL SELECTION - May 2, 2018
Chan Wake has a wild rolling action and can be retrieved just like a buzz bait. While retrieving, the props on the backside of the body make big draining sounds and spray like a small fish running away. You can also twitch and jerk it on the surface, creating noise in muddy areas. Experience the unique ability the Chan Wake has for catching fish. Now stocking every color!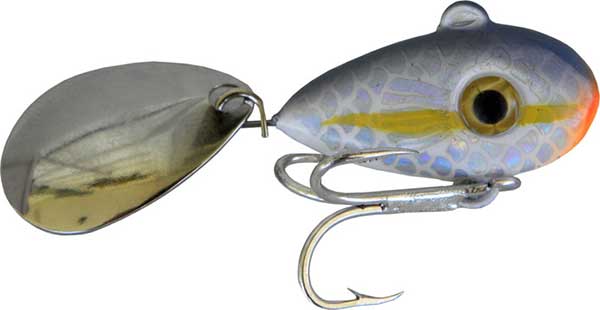 Mann's Little George - MORE COLORS - May 2, 2018
The Mann's Little George may be one of the oldest lures on the market today, but it still works just as well today as it used to, and it's one of the top lures of all times. This sinking tail spinner has a ripping technique that is deadly near the bottom, and nothing is better in schooling fish. Color Sexy Shad now in stock.




Old School Balsa Baits Wesley's Old School Vee "W" Wake Bait - NOW IN STOCK - April 26, 2018
The Old School Vee "W" is an easy casting wake bait that has been designed to roll side to side while still maintaining a wide wobbling action on the surface. This bait's heavy rolling action is widely sought after by professional and amateur anglers around the country. Fish have a hard time resisting this awesome bait. This bait is excellent for bass and has also been proven effective for walleye and striper.




Old School Balsa Baits Wesley Strader's Old School "W" Dog - NOW IN STOCK - April 26, 2018
The Old School "W" Dog is a long casting dog walker that easily can reach those distant schoolers. The Banana shaped body bobs up and down and rolls side to side while walking making this bait an excellent addition to your topwater arsenal. This bait is extremely easy to walk!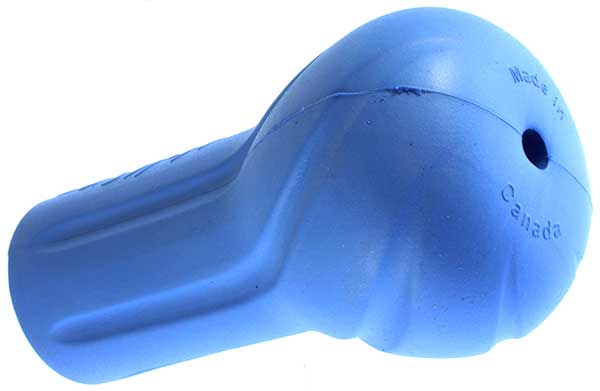 Luna Sea All Species Cush-it - NOW IN STOCK - April 26, 2018
The All Species Cush-it is Luna Sea's all-around bruise stopper! It's smaller than the Big Game Cush-it and is their number one seller! It still offers the tapered interior, however the rod butt goes deeper into the bulbous end. It is usually a choice for smaller gamefish like musky, salmon, and catfish, but some anglers still use it for large, saltwater gamefish as well.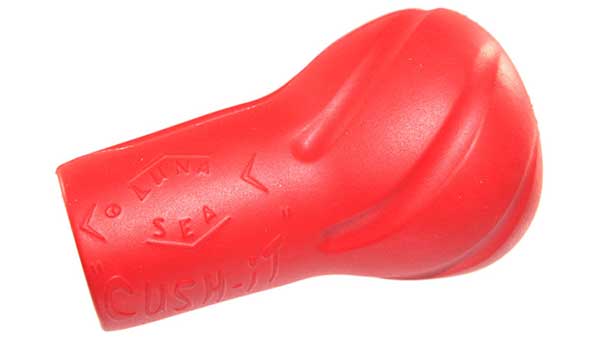 Luna Sea Big Bass Cush-it - NOW IN STOCK - April 26, 2018
The Big Bass Cush-its are made to cushion and float smaller fishing rods for inshore and inland fishing. Due to being made with a type of hyper-sensory material, they offer greater sensitivity for the angler to "feel" what is going on at the end of the fishing pole. These "Cush-its" provide comfort and protection from jigging and repeated, tough hook sets. One of the amazing qualities of these Cush-its is they float your fishing rod!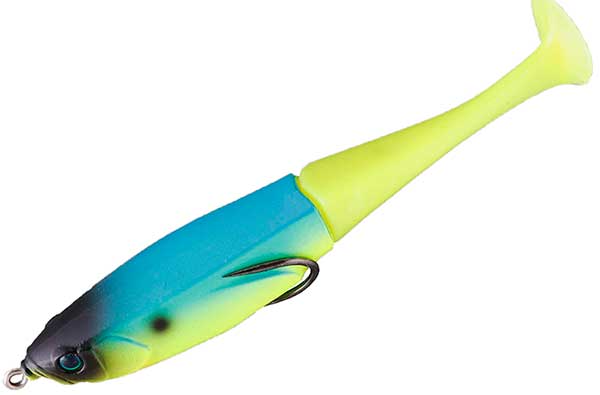 Jackall Grinch - NEW SOFT BAIT - April 25, 2018
The Jackall Grinch features a slender frog-like body combined with an upside-down paddle tail to imitate a small batfish with the body shape and splashing sound to attract bass from a long distance.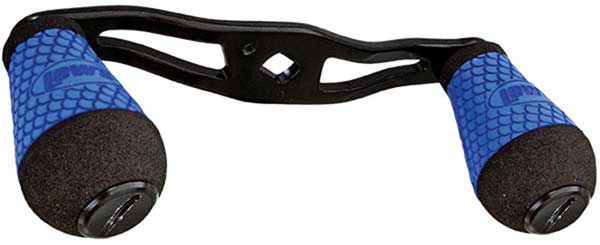 Lew's Replacement Handle Kits - NEW COLORS & STYLES - April 25, 2018
Kit includes 95mm handle, knobs, knob caps, ball bearings, handle washer, handle nut, handle nut retainer, and handle retainer screw. Compatible will all Lew's baitcast reels and fits most reels with 8mm shaft and bowed star drag.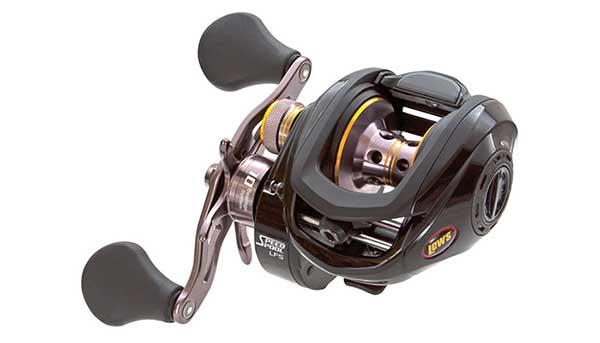 Lew's Tournament MB Speed Spool LFS Baitcast Reel - FULL SELECTION - April 25, 2018
The MB series is built on Lew's LFS platform for a smaller profile, reduced weight design with improved strength. One piece aluminum frame keeps internal components aligned for smooth operation. Premium 10 bearing system features double-shielded stainless steel ball bearings. With the addition of the Left Hand 5.6:1 model, we now offer their full selection.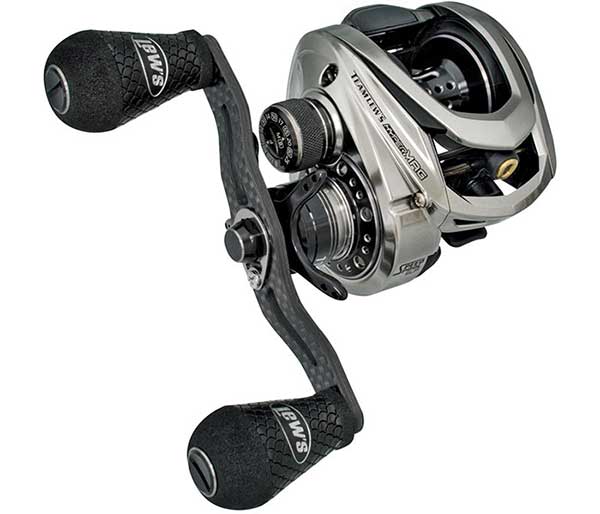 Lew's Team Lew's HyperMag Speed Spool SLP Baitcast Reel - NEW REEL - April 25, 2018
Built on the exclusive SLP Super Low Profile platform, which is Lew's lowest profile design. The HyperMag is also Lew's lightest baitcast reel, weighing only 5.4 ounces. The HyperMag baitcaster has a one-piece magnesium frame, C45 carbon sideplates and premium 11-bearing system with double-shielded stainless bearings and Zero-Reverse anti-reverse clutch bearing. Gears are hard-anodized aluminum alloy.



FYAO Outfitters Finesse Worm - NOW IN STOCK - April 25, 2018
When the bite gets tough and the fish are pressured, throwing a finesse worm can make the difference between catching a limit and going home empty-handed. The FYAO 4" Finesse Worm is super soft with the action you need to entice pressured fish. It's perfect for Neko rigging, shakey heading, or Texas rigging. Exceptional colors for all water conditions.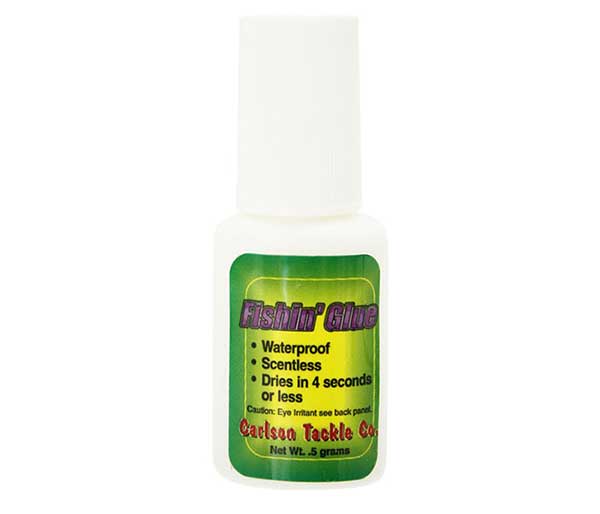 Carlson Tackle Fishin' Glue - NOW IN STOCK - April 25, 2018
Carlson Tackle Fishin' Glue is a specialized low-viscosity fishing adhesive that is waterproof, scentless, and dries in 4 seconds or less.



More Messages:
<<
1
2
3
4
5
6
7
8
9
10
11
12
13
14
15
16
17
18
19
20
21
>>