More Messages:
<<
1
2
3
4
5
6
7
8
9
10
11
12
13
14
15
16
17
18
19
20
21
>>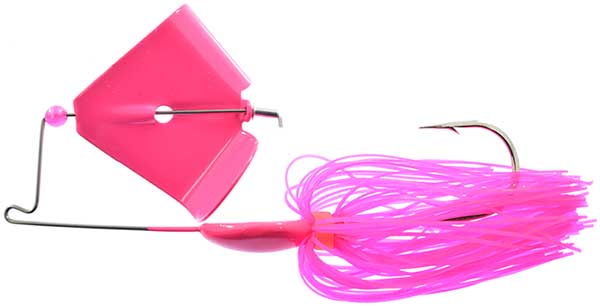 Greenfish Tackle Hammer Head Buzzbait - MORE COLORS & SIZES - February 8, 2018
To fill a niche left behind from a legendary buzz bait, Greenfish developed the Hammer Head with an "Awesome Head Hammering Sound" that attracts big bites. Made with premium components including a 4/0 Mustad hook, the Hammerhead Buzz is a must have for your top water lure assortment. You won't even find this bait on the Greenfish Tackle website as it's only available through select retailers!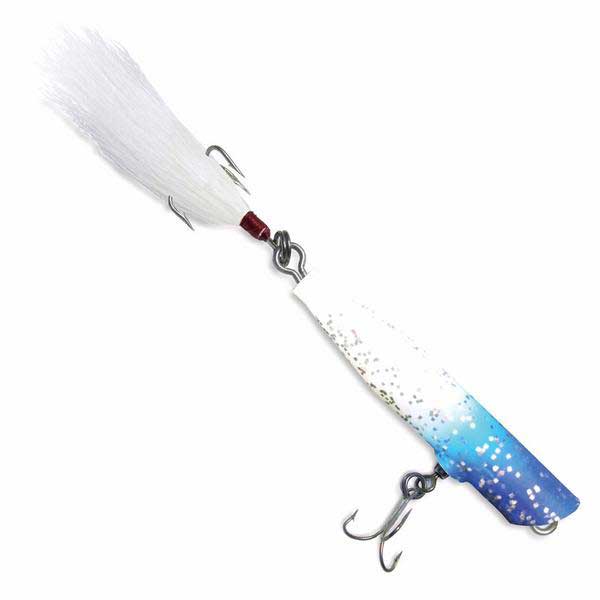 Atom Lures Striper Swiper - BACK IN STOCK - February 8, 2018
Since 1956, the Striper Swiper has caught millions of fish since its conception over 45 years ago. Don't let its name fool you. It is deadly on all species of fish; redfish, tarpon, bluefish, tuna, roosterfish and all types of jacks have fallen prey to this lure. It's back in stock with a larger selection.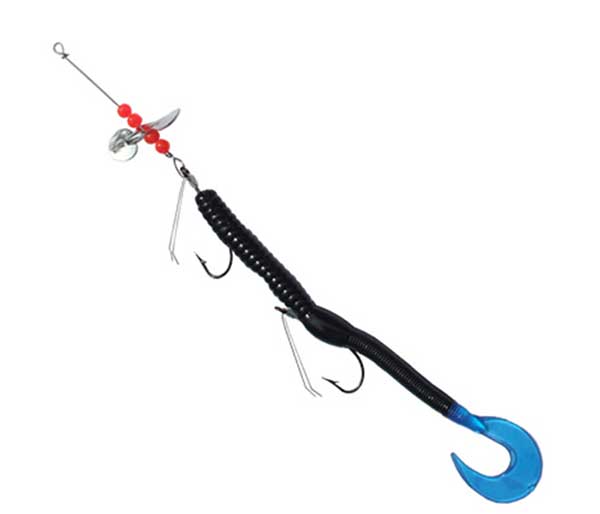 Creme Pre-Rigged Curltail Worm - NOW IN STOCK - February 8, 2018
The Creme Pre-Rigged Curltail Worm comes pre-rigged with two 1/0 light wire weedless hooks along with a propeller and wire leader. Just simply attach your line to the wire leader and you're ready to fish! No hassle and no complications with this rig!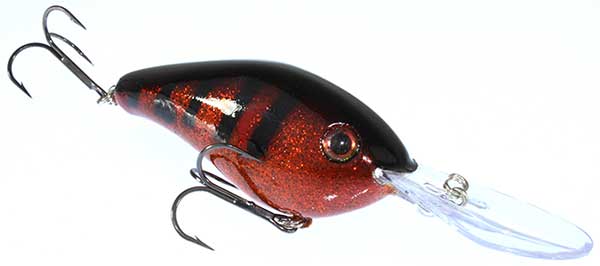 Strike King Pro-Model Xtra-Deep (XD) Crankbaits - SPECIAL COLOR - February 8, 2018
Dive deeper and cast farther with the XD Series from Strike King. You won't find color Orange Sparkle in Strike King's catalog, but it's a special color we carry for you! It's now available in the 3XD and 6XD models as well.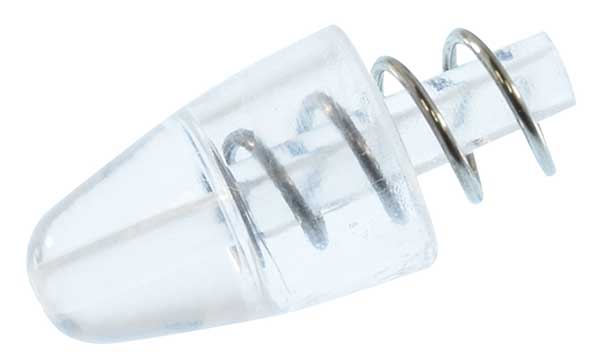 Gambler Hollow Point Plastic Screw Keeper - NEW TERMINAL TACKLE - February 2, 2018
Rig the Hollow Point in front of all your weightless soft plastic baits. Perfect for Texas-rigging or even Carolina-rigging in brush or other heavy cover, the Hollow Point screws into your bait and keeps it from slipping down the hook shank.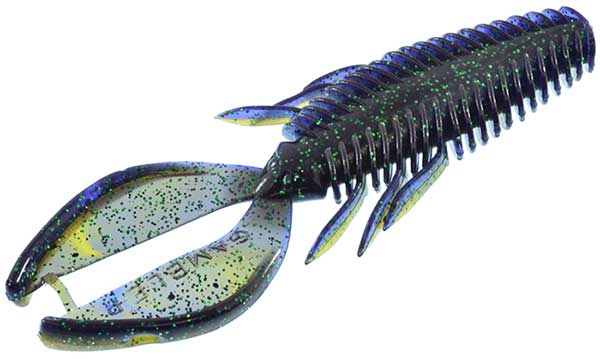 Gambler Stinger - NEW SOFT BAIT - February 2, 2018
Most anglers love to flip and pitch heavy cover, and the Gambler Stinger has taken the best parts of other Gambler baits to create the most ideal flipping bait on the market. The Stinger combines the chevron body design from Gambler's Craw Daddy and incorporates some modern ribs that produce a bulkier appearance and catch air as it falls to the bottom, leaving an enticing bubble trail.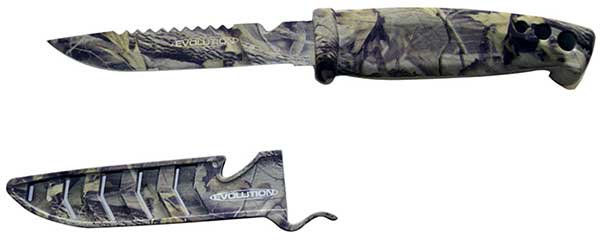 Evolution Bait Knife - NEW TOOL - February 2, 2018
The Evolution Bait Knife features a 4" blade with a serrated back for cutting through bone and bait. Breathable sheath allows for quick drying when the knife is stored. In addition the line cutter wedge on the sheath allows for the cutting of line without removing the sheath.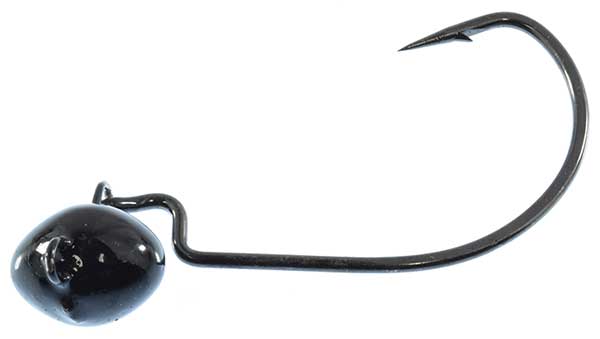 Gambler Wrecking Ball - NOW IN STOCK - February 2, 2018
Destroy the competition with the free-moving action of the Gambler Wrecking Ball. Designed with a football shaped head, the Gambler Wrecking Ball features a clevis where traditional fixed jigs normally have a hook, allowing the super-sharp Mustad hook to swing freely.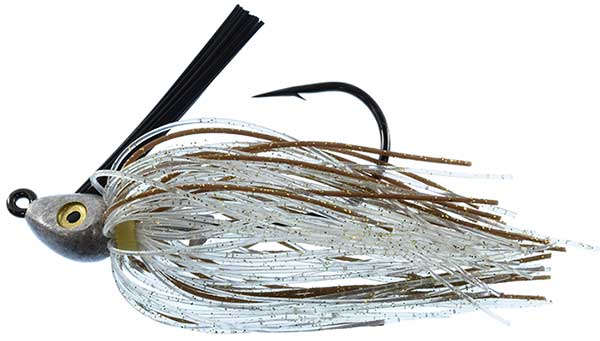 Gambler Heavy Cover Southern Swim Jig - MORE COLORS - February 2, 2018
As the name states, the Heavy Cover Southern Swim Jig is designed to throw in the heaviest cover you could imagine. The beefed up weed-guard comes through all types of grass, brush, and wood, while their skirts have tremendous action when retrieved and added flash.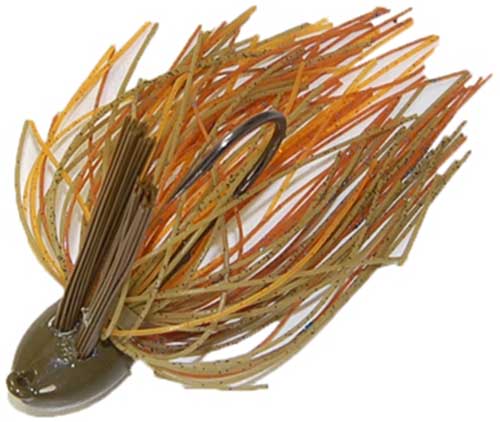 Gambler Double Weedguard Jig - NEW JIG - February 2, 2018
At the forefront of fishing heavy cover, the Gambler Lures Double Weedguard Jig provides a punching style jig that draws bites from big fish in the nastiest cover. It combines a distinctive punch-style head with unique double-brush guard design.




Gambler GZ Swimbait - NOW IN STOCK - February 2, 2018
The GZ is based on the popular Big EZ and gives an even larger profile for giant fish. If you are looking for a bigger profile swimbait with excellent swimming action the GZ 6.5" and 8" (the largest profile swimbait Gambler makes) are the baits for you.




Gambler Fat Ace Worm - NEW SIZE and COLORS - February 1, 2018
The Gambler Fat Ace is a full stick bait with a beefier body than the Gambler Ace. Loaded with salt and Gambler BITE, this bait has that great falling action rigged wacky or weightless. The extra plastic makes this bait cast even farther. New 7" size!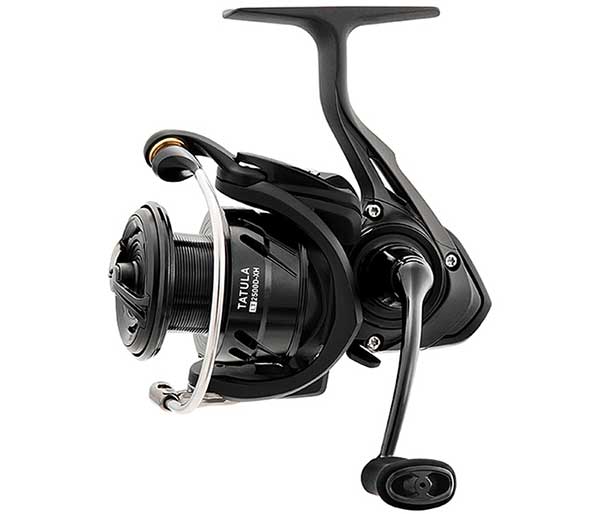 Daiwa Tatula LT Spinning Reel - NEW REEL - February 1, 2018
These fine reels reflect sophisticated engineering and design. The Zaion Body is composed of a "high density" carbon strain material that is lighter and stronger than conventional construct material. This Tatula LT reel is one of the lightest spinning reels out in the market.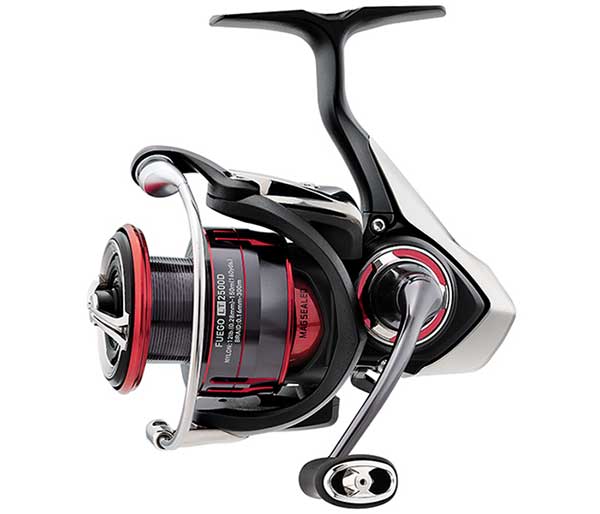 Daiwa Fuego LT Spinning Reel - NEW REEL - February 1, 2018
The Fuego LT series of spinning reels, state of the art fishing tools that define Daiwa's commitment to the LT Concept of lighter, tougher material. Looking for an amazing reel packed with high-end design and technological features? Daiwa's Fuego LT may be the reel for you.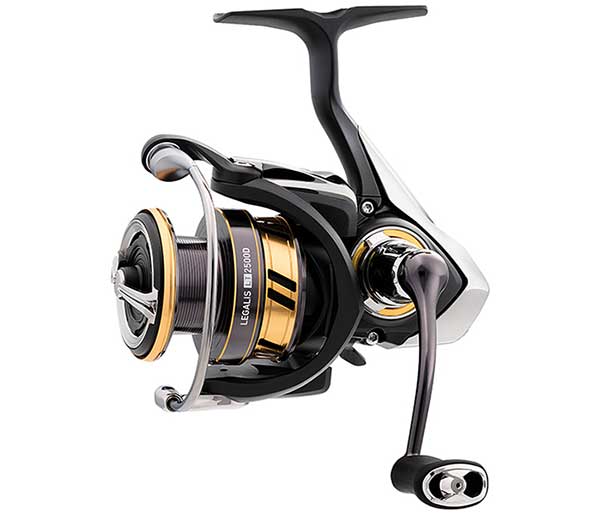 Daiwa Legalis LT Spinning Reel - NEW REEL - February 1, 2018
With a stark, modern appearance, these handsome reels are modestly priced with an abundance of design and engineering features. The LT body (light yet tough) is constructed from a carbon based composite that is much lighter than conventional materials yet very durable.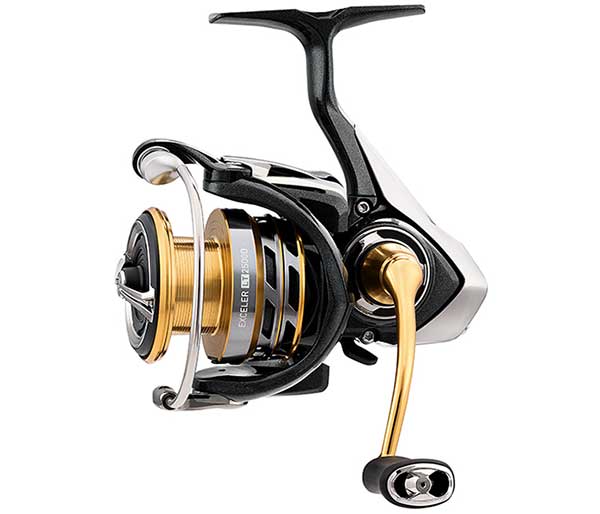 Daiwa Exceler LT Spinning Reel - NEW REEL - February 1, 2018
A smartly priced reel that can match the performance of many more expensive models. The Carbon Light Material Housing was designed with the LT concept of light but tough in mind. The carbon based material is light yet very strong making the reel easy to manage.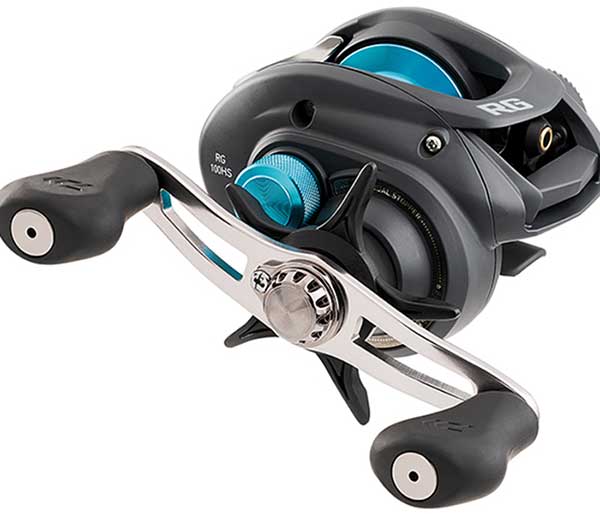 Daiwa RG Baitcasting Reel - NEW REEL - February 1, 2018
The RG Baitcasting Reel is modestly priced yet crafted with engineering and design features that make this reel a symbol of perfection in simplicity. Attractive in design and rugged in build, the RG features a 6 Ball Bearing System that smoothly moves the handle, spool and level wind.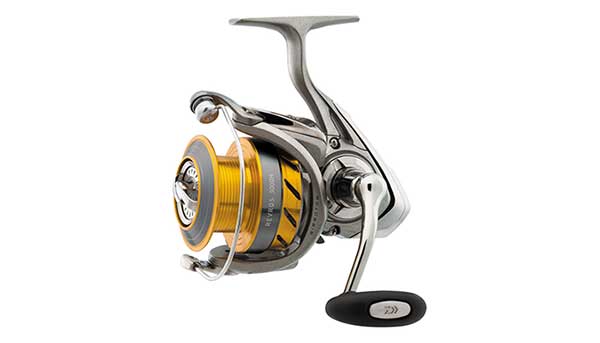 Daiwa Revros Spinning Reel - NOW IN STOCK - February 1, 2018
Daiwa's Revros spinning reel is a great value priced reel. Boasting features like Air Rotor, Digigear and ABS aluminum spool you simply can't find a better deal.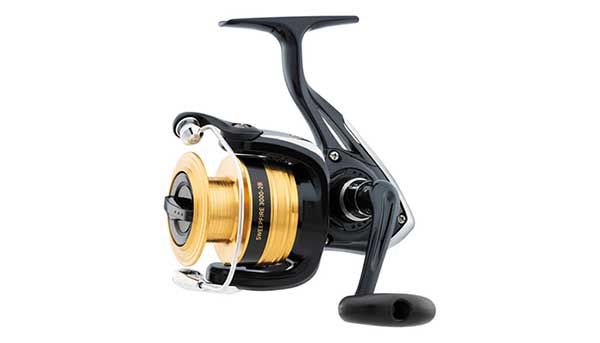 Daiwa Sweepfire-2B Front Drag Spinning Reel - NOW IN STOCK - February 1, 2018
The economical Daiwa Sweepfire-2B Front Drag Spinning Reel features a smooth 2 ball bearing drive, Digigear digital gear design, composite body, and ABS aluminum spool.




Daiwa J-Braid X4 Braided Line - NEW FISHING LINE - February 1, 2018
With J-Braid 4X a 4 Carrier has been added, perfect for abrasion resistance and ease of use for knot tying and line management. The 4 Carrier lends itself to be a bit thinner diameter, great for additional line on your reel when necessary.




Daiwa J-Braid X8 Braided Line - NOW IN STOCK - February 1, 2018
J-Braid line is a complete line up of high quality 8 carrier braid made of the finest materials from Japan. The result is a much stronger, softer and smoother line that is more sensitive and farther casting.




Z-Man Scented ShrimpZ - NOW IN STOCK - January 26, 2018
Perfectly mimicking a live shrimp's look and action thanks to its realistic, upright presentation, Scented ShrimpZ are deadly when slowly retrieved, twitched, hopped along the bottom, or even deadsticked.




Z-Man Scented PaddlerZ - NEW COLOR - January 26, 2018
A segmented body and thin paddle tail allow the PaddlerZ to be fished as twitch-, wake-, or swimbaits, on both fast and slow retrieve speeds. Perfect whether paired with a jighead or a weighted swimbait hook. New color Sexy Penny is now available!




Z-Man Scented PogyZ - NOW IN STOCK - January 26, 2018
Anglers seeking to mimic deep-bodied inshore forage like menhaden, pinfish, threadfin, pilchards, croakers, or shad make the Scented PogyZ their go-to bait. Designed to be fished on a jighead or weighted swimbait hook.




Z-Man Slim SwimZ - NEW COLOR & SIZE - January 26, 2018
This downsized ElaZtech swimbait delivers the incredible softness, swimming action, and 10X Tough durability in a smaller package, and features Z-Man's exclusive curved paddle tail. New color The Deal in their new 3" size is now available!



More Messages:
<<
1
2
3
4
5
6
7
8
9
10
11
12
13
14
15
16
17
18
19
20
21
>>