More Messages:
<<
1
2
3
4
5
6
7
8
9
10
11
12
13
14
15
16
17
18
19
20
21
>>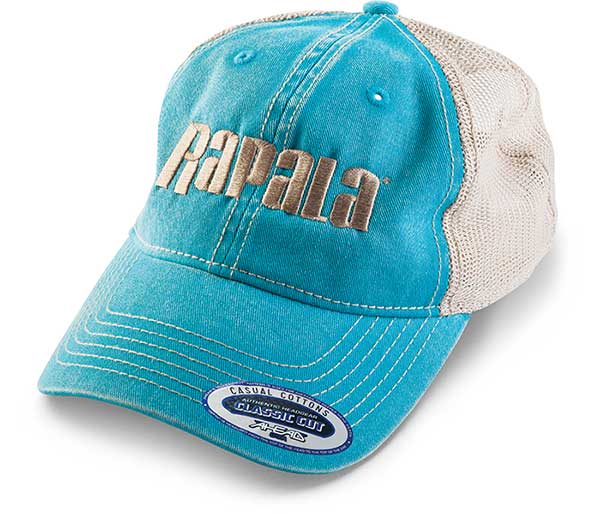 Rapala Classic Cap - Center Logo - NEW APPAREL - August 23, 2018
An instant favorite the first time you put it on. Classic, relaxed, low-profile, six-panel design. Embroidered Rapala logo complements the soft mesh back in tone. Pre-curved bill holds its shape, but easily conforms to wearer's personal style. Plastic snapback allows adjustment for the perfect fit. One size fits most.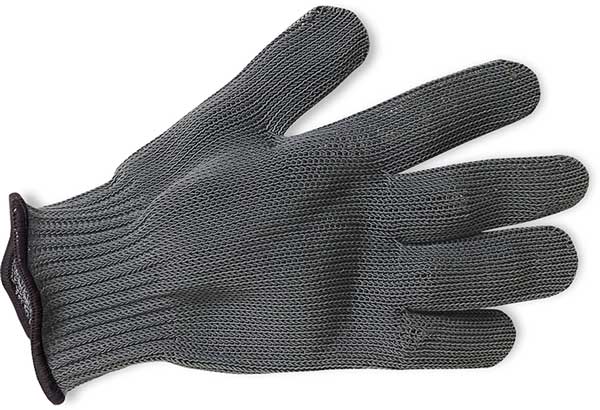 Rapala Fillet Glove - NOW STOCKING - August 23, 2018
Made of Tuff-Knit yarn, a comfy blend of natural and synthetic fibers with stainless steel for the best protection against slicing injury during filleting. Fits either hand, with three sizes to choose from. Machine washable to keep glove sanitary for years of safe use.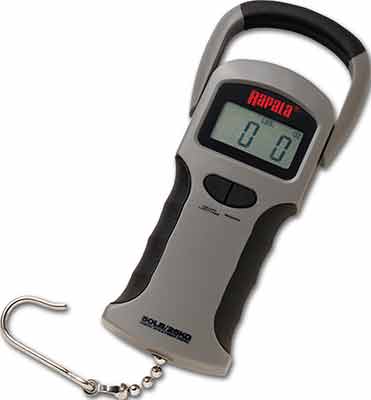 Rapala Digital Scales - NOW STOCKING - August 23, 2018
Compact & accurate with large digital display, tare weight, lighted display sum total memory in a water resistant design. Has memory to track weight totals. Perfect size for convenient storage in a tackle box or boat. Choose from pound or kilogram settings.




Rapala Tool Combo Packs - NOW STOCKING - August 23, 2018
Rapala Tool Combo Packs offer a collection of handy fishing tools including Fisherman's Pliers, a Rapala Fishing Clipper, and more.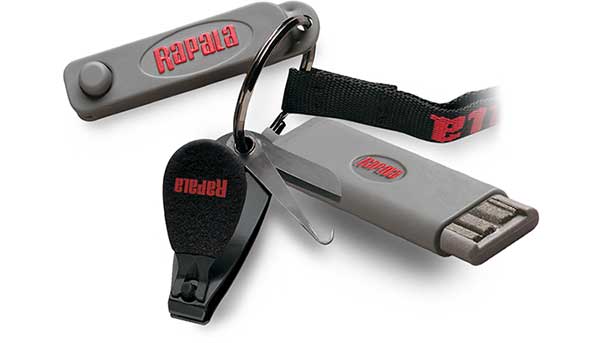 Rapala Clipper Combo - NOW STOCKING - August 23, 2018
These "use 'em all the time" tools are ready for action. Lightweight clipper is perfect for cutting line and cleaning up stray ends of knots. Also on clipper is Rapala lure tuning tool, handy line pick and cutting knife. It also includes an aluminum oxide stone hook sharpener and jig buster, and can be worn with lanyard and large split ring provided.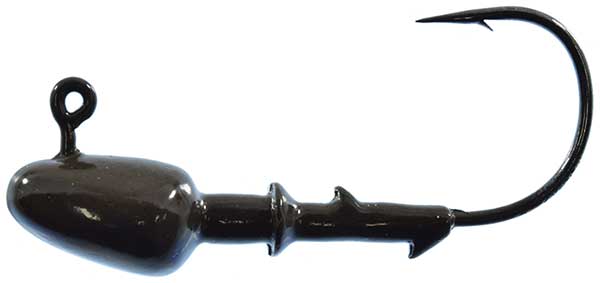 Cabin Creek Spider Heads Jighead - FULL COLOR SELECTION - August 23, 2018
The Spider Heads Jighead is great for fishing around rocks, wood, boat docks, and when the bass simply demand a finesse sized jig. Bait keeper collar and barbs hold soft plastics in place. With the addition of Green Pumpkin we now stock all colors.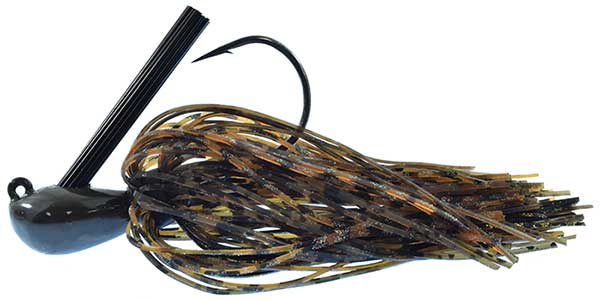 4x4 Bass Jigs Randall Tharp Signature Series Tharp's Elite Casting Jig - LBF EXCLUSIVE - August 17, 2018
Introducing the 7/16 oz Tharp's Elite Casting jig which features a 4/0 medium wire hook and custom wire bait keeper. This jig is designed for heavy pressured lakes and designed for 12-15 pound line and a 7' to 7'3" Medium Heavy rod. This smaller profile and compact casting jig is only available through Land Big Fish!




Cabin Creek Bradley Roy Express Bug - NEW SOFT BAIT - August 17, 2018
The Cabin Creek Bradley Roy Express Bug will be your new favorite soft plastic when it comes to enticing big bites! It comes loaded with impregnated salt for extra attraction, along with a unique set of appendages for a perfect craw-imitating action. It also is extremely versatile, allowing the angler to utilize it on multiple rigs.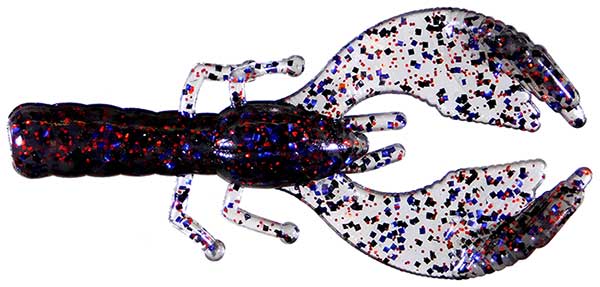 Cabin Creek Express Craw - FULL SELECTION - August 17, 2018
Offering a bounty of flailing attraction, the Express Craw provides a unique design and a perfectly sized profile that is sure to produce. The Cabin Creek Express Craw features large, tapered claws that come to life on a jig and Texas-rig. We added colors Black, Smoke Purple/Red Glitter, and Watermelon Candy to bring you their full selection!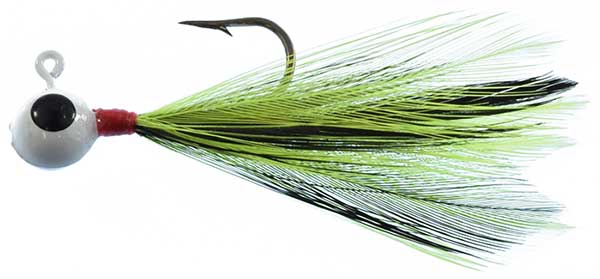 Cabin Creek Pop-Eye Feather Jig - NEW JIG - August 17, 2018
The Pop-Eye Feather Jig from Cabin Creek Bait Company offers a unique twist to a standard crappie jig by incorporating a feathered design to increase attraction for those larger slabs! Available in three sizes and prime fish-catching colors, you'll want this remade favorite classic jig in your tackle box! Shop our full selection!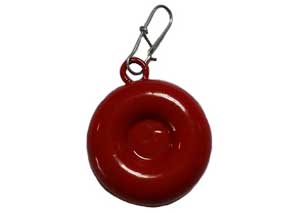 Big Bite Baits Pocket Whopper - NOW STOCKING - August 17, 2018
The Pocket Whopper is a 4 oz lure retriever that is ideal for freeing any snagged lure. It can easily be kept in your pocket while fishing and features a snap to quickly attach to any line.




Big Bite Baits Rojas Fighting Frog - NEW COLORS - August 17, 2018
Unlike traditional frogs, this bait is designed to be used flipping, pitching, Carolina rigging or as a jig trailer. The Fighting Frog takes frogs to a whole new level of fishing and is a new type of flipping bait. This frog is made to be used below the surface and give fish a new and realistic look. Now also stocking new colors Bruised Melon and Red Melon.




Big Bite Baits Suicide Shad Swimbait - NEW SIZE & COLORS - August 17, 2018
The Suicide Shad features a super thin tail section and round paddle tail that will swim with the slowest retrieve. Also, the tail section has a painted fork tail to represent the ultimate baitfish profile, and a solid head which allows better rigging on a jighead. Now stocking their new 7" size in select colors, as well as new colors Ayu, Bleeding Shad, Purple Dawn, and Rayburn Red.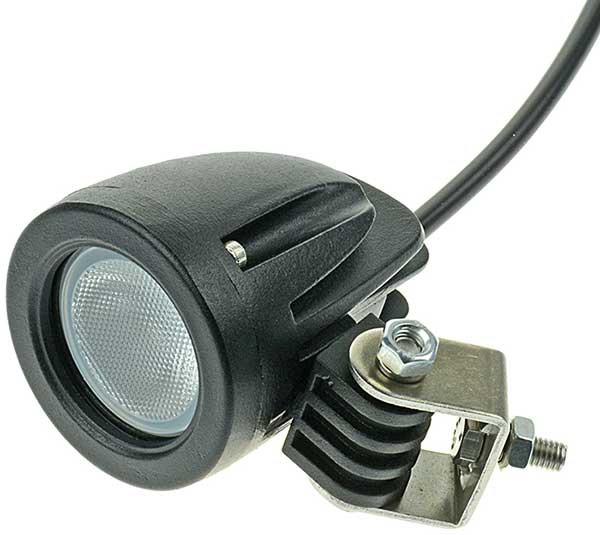 T-H Marine Lane Blaster LED Trolling Motor Headlight - NOW STOCKING - August 16, 2018
T-H Marine Lane Blaster LED Trolling Motor Headlight is a super bright spot beam headlight that mounts directly to the trolling motor mount with simple installation. It's waterproof, shockproof, and made with corrosion proof aluminum and stainless steel. Endorsed by BASSMASTER Classic Champion Chris Lane.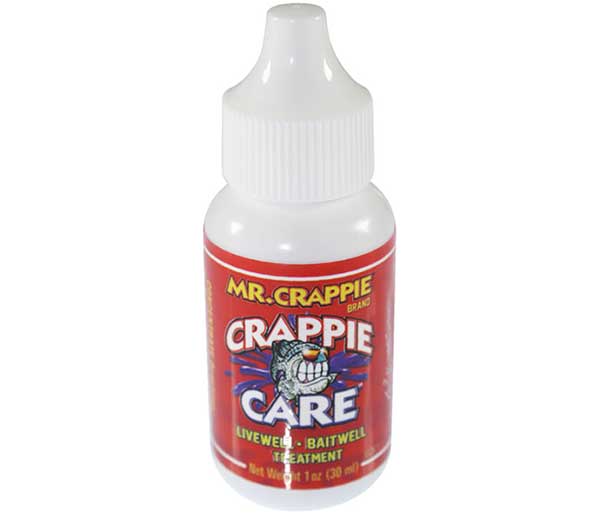 T-H Marine Mr. Crappie Freshwater Treatment - NOW STOCKING - August 16, 2018
T-H Marine Mr. Crappie Freshwater Treatment can be used for treatment in your livewell or bait tank. It's specially formulated for Crappie, Panfish, Minnows, Shiners and other baitfish to keep your bait healthy and alive by replacing the slime coat and helping to stop bleeding.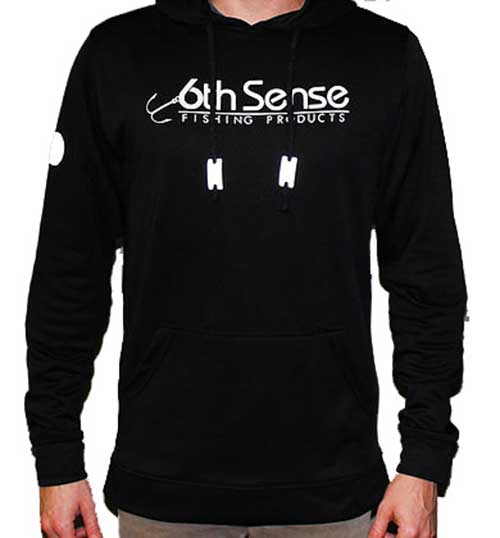 6th Sense Lures FishDry Hoodie - NOW STOCKING - August 16, 2018
6th Sense FishDry hoodies are spun out of the perfect material for both comfort and moisture management, featuring non-shrink fabric, moisture wicking, reflective accents, and a kangaroo pocket with soft fleece lining.



6th Sense Lures Core-X Jigheads - FULL SELECTION - August 16, 2018
The Core-X Jig Heads were designed for use with umbrella rigs or swimbaiting in open water. They have a strong black nickel Mustad hook and barb to help keep your soft plastic swimbaits attached to the hook and can be inserted inside the cavity of the 6th Sense Core-X Hollow Paddletail Swimbaits. We now stock their full selection!




6th Sense Lures Snatch 70X Lipless Crankbait - MORE COLORS - August 16, 2018
The 6th Sense Snatch 70X lipless crankbait rips through grass, deflects off rocks, or simply vibrates in open water for suspended or schooling fish. The weight distribution of the loud rattles/weighting system allows the 5/8 oz Snatch 70X to cast through the windiest conditions. Color Shad Sense is now in stock.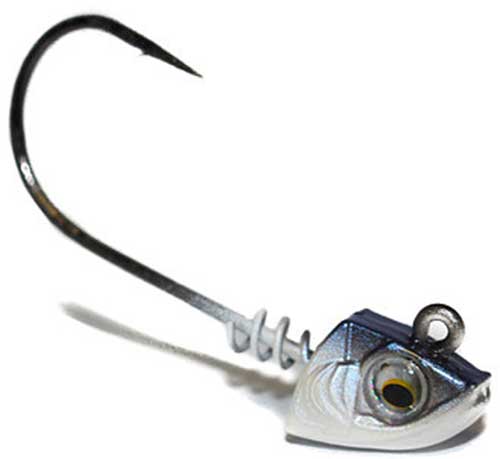 6th Sense Lures Divine ScrewLock Swimbait Jigheads - NOW STOCKING - August 16, 2018
These are made specifically to fit the 6th Sense Lures Core-X Hollow Belly Swimbaits. The ScrewLock feature will keep the soft plastic in place better than any other jighead design.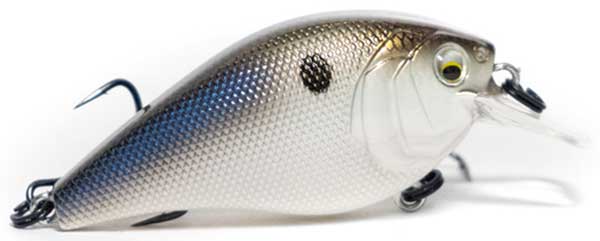 6th Sense Lures Crush 50X Square Bill Crankbait - MORE COLORS - August 16, 2018
The 6th Sense Crush 50X square bill crankbaits are designed for crashing thick shallow cover, ripping out of grass, cranking rocks, or just burning in open water. They feature a premium paint scheme with realistic 3-D gill plates, 3-D eyes, and 3-D scales that really brings them to life. Colors 4K Shad, Shad Sense, and Spanish Bone are now in stock.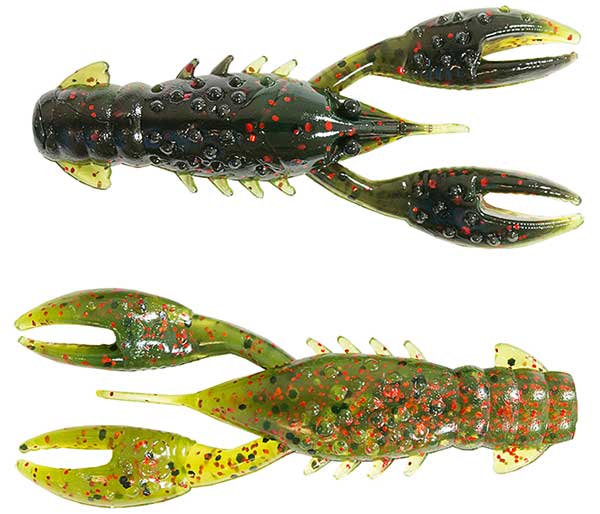 Z-Man TRD CrawZ - NEW SOFT BAIT - August 13, 2018
An ultra-realistic crayfish imitation, the TRD CrawZ was designed for Ned-rigging but is also ideal for use as a finesse jig trailer and even as a saltwater fiddler crab imitation thanks to its buoyant claws that stand the bait up in a natural defensive posture when dragged along the bottom.




Teckel Maracker Frog - NEW FROG - August 10, 2018
The Teckel Maracker frog is a follow-up to their wildly popular Sprinker Frog. It expands the arsenal for your tactical frogging game with the features of a super loud weedless wakebait. It also works very well on any type of floating thick mats.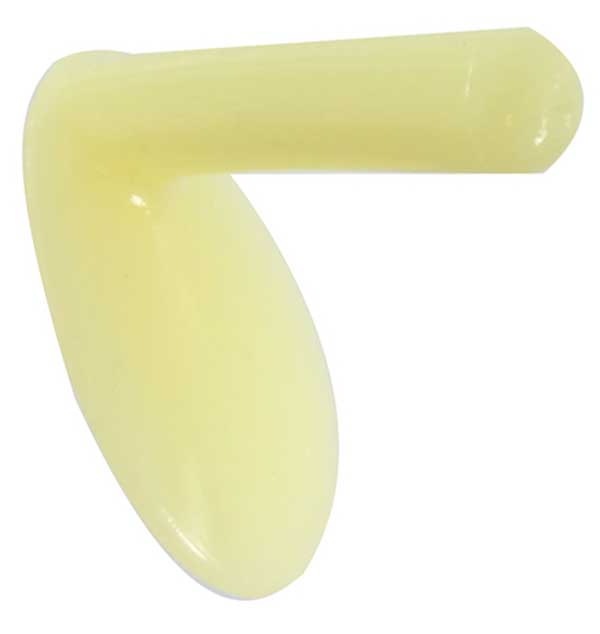 Teckel Sprinker Frog Spare Tails - NOW STOCKING - August 10, 2018
Replacement tails for your Teckel Sprinker Frog.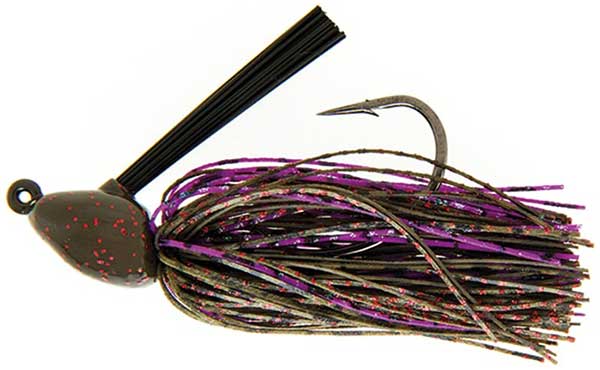 Molix Tenax Jig - NOW STOCKING - August 10, 2018
The Tenax Jig by Molix is designed to offer the angler optimum performance even in the thickest vegetation. The bullet shaped head allows for easy penetration into heavy cover and the hook angle ensures a solid hookset! Their "LSS" (Live Skirt System) refers to the skirt being made with an innovative "fine cut" silicone, which provides a very realistic and natural action.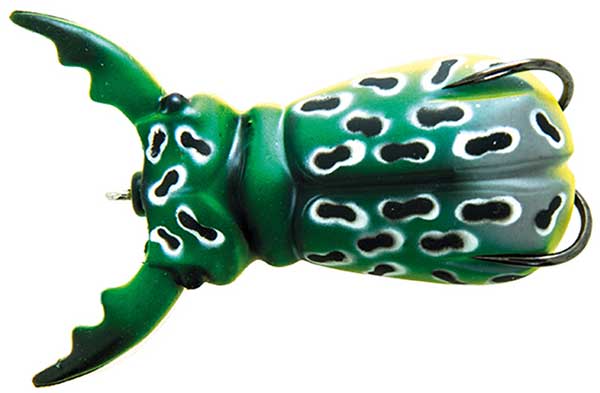 Molix Supernato Beetle - MORE COLORS - August 10, 2018
The Supernato Beetle is easy to fish and good for all the open waters as well as heavy cover or intense vegetation. You can take advantage of its long casting attitude and, thanks to the position of its hooks, even if it lands on a pad of weeds it will still come out freely. More colors are now available including Black Red Stripes and Brown Frog.



More Messages:
<<
1
2
3
4
5
6
7
8
9
10
11
12
13
14
15
16
17
18
19
20
21
>>