More Messages:
<<
1
2
3
4
5
6
7
8
9
10
11
12
13
14
15
16
17
18
19
20
21
>>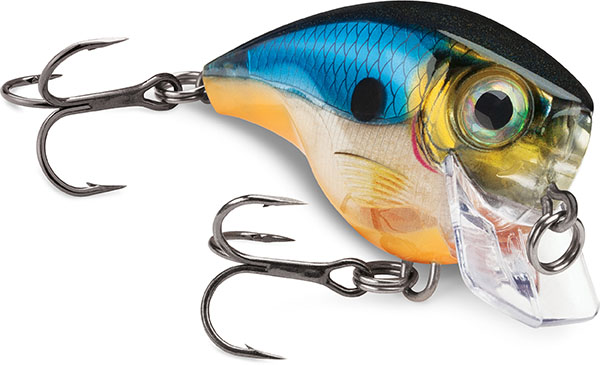 Rapala BX Brat - NEW HARD BAIT - August 10, 2017
Badly behaved and always looking for a fight, the BX Brat is one tough little cookie. Balsa inner core with an armor coating of rugged copolymer, it is the most durable, fish catchin' square bill ever.




Luhr-Jensen Speed Trap - MORE COLORS - August 10, 2017
Computer-controlled molding is the secret to the tournament winning Speed Trap. The process creates a very thin-walled, high-action body, which produces maximum vibration while offering incredible balance. This crankbait will not roll over at any speed. Now shop our expanded color selection!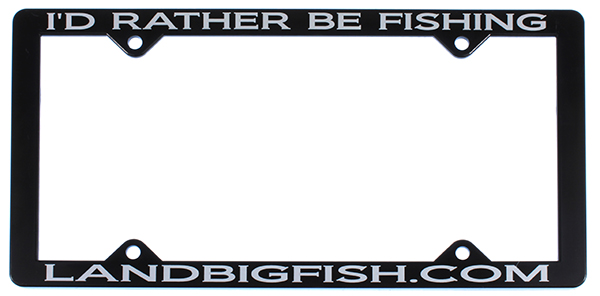 Land Big Fish License Plate Frame - NEW CUSTOM ITEM - August 4, 2017
Make it known what you'd rather be doing with our custom Land Big Fish "I'D RATHER BE FISHING" license plate.




Rapala RipStop - NEW HARD BAIT - August 3, 2017
The RipStop tail design creates a fast ripping, hard stopping, flashing swimbait action. Its forward motion stops on a dime, with a subtle shimmy before coming to a rest, then ever so slightly lifts its head with a super slow-rise. Cast & wind, wind & stop, twitch, snap, rip and suspend, fish it your favorite way for all species of gamefish.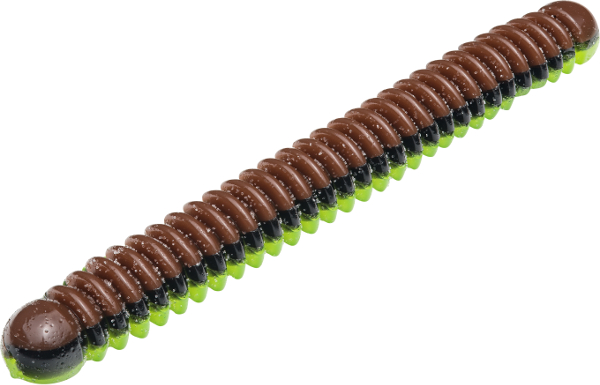 Strike King KVD Supa Fry - NEW SOFT BAIT - August 1, 2017
The Supa Fry is the newest member of the KVD Perfect Plastic series of soft baits. It is a 4.5" "french fry" style bait that features very defined ridges that promote its lifelike action. From Carolina rigging, wacky rigging, to drop shotting, the Supa Fry looks insane in the water! It is poured in multiple OPT (Open Pour Technology) colors that ensure you have custom bait colors at the price point that you expect from Strike King.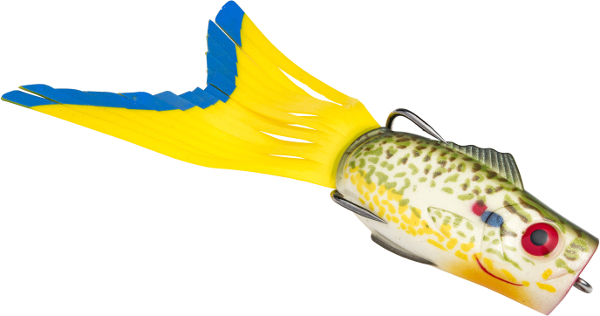 Strike King KVD Popping Perch - NEW COLORS - August 1, 2017
The KVD Popping Perch is the finest topwater hollow body popping lure EVER! Resembling a perch, the bait skips, walks, splashes and pops like wounded bait. It's extremely weedless but great for use in open water. It has a big strong double hook and easily collapsible body for good hook ups. Shop our complete line, now including four new natural colors: Natural Blue, Natural Chartreuse, Natural Gold, and Natural Green.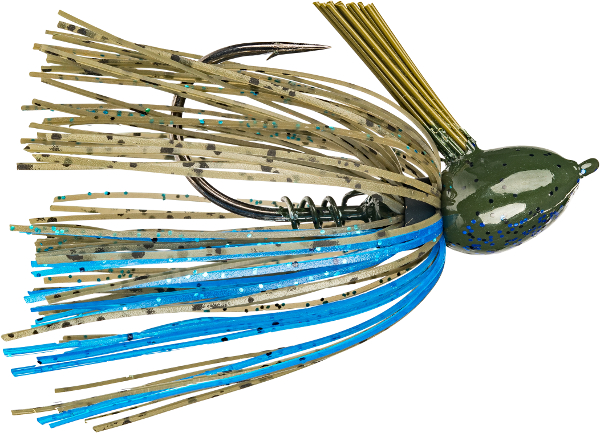 Strike King Hack Attack Fluoro Flipping Jig - NEW JIG - August 1, 2017
The Hack Attack "Fluoro" Flipping Jig is a compact jig designed around a strong black nickel hook that has a smaller diameter to get good penetration when using fluorocarbon or lines that stretch more than braid. Its head shape, weedguard and size make it extremely weedless and its cork screw wire keeper secures your plastic trailer. This is the best flipping jig there is for heavy cover when you want to downsize your line such as in clearer water conditions.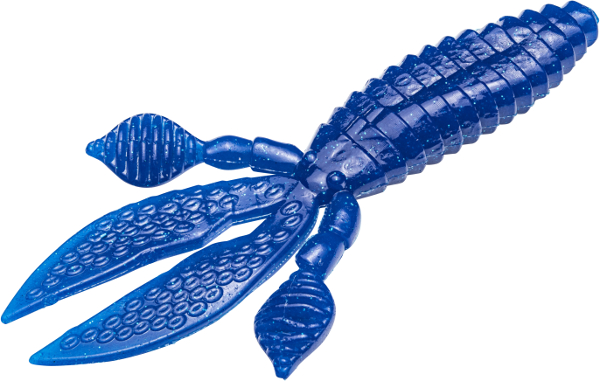 Strike King Rodent - NEW COLOR - August 1, 2017
Strike King's KVD Perfect Plastics Rodent will search them out in heavy cover. Perfect Plastics are the softest, saltiest plastic lures ever produced and feature Strike King's exclusive Coffee Scent. Swampwater Blue has now been added to our full selection!



Luhr-Jensen 5" Original Hook File - NOW IN STOCK - August 1, 2017
Maintaining sticky-sharp hooks is perhaps the single greatest thing an angler can do to convert the greatest number of strikes into landed fish. Luhr-Jensen hook files are made from high-carbon steel to provide an ultra-fine cutting edge. A comfortable ergonomic handle provides a sure grip and precise sharpening.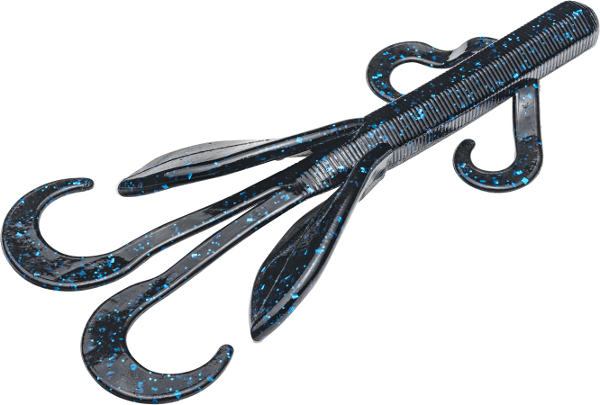 Strike King Game Hawg - NEW COLOR - August 1, 2017
Part of Strike King's KVD Perfect Plastics series of baits with their exclusive blend of ingredients and featuring their exclusive Coffee Scent, the 4" Game Hawg is without a doubt the Pro's favorite creature bait! Black Blue Flake is now offered in our full selection.



Strike King Mr. Crappie Scizzor Shad Body - NEW CRAPPIE LURE - July 31, 2017
The Scizzor Shad is the most innovative bait on the market today! Scizzor Shad Body is 2 1/4 inches long, featuring a solid body with a port for rattles and scent! Two tantalizing tails with balls on the tips for great jigging action! Casting or Jigging Mr. Crappie Scizzor Shad Body by Strike King triggers Monster Crappie!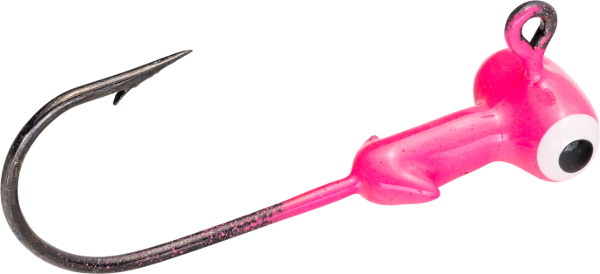 Strike King Mr. Crappie Sausage Head Jig Heads - NEW CRAPPIE TERMINAL TACKLE - July 31, 2017
The Mr. Crappie Sausage Heads are designed with a unique sausage shaped head and with an Eagle Claw Lazer Sharp platinum black hook to keep the bait from rolling side to side for that perfect hook set every time. Great for vertical jigging or casting.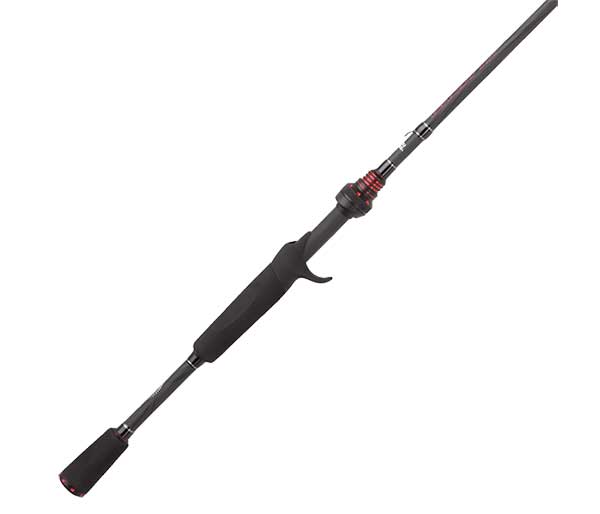 Abu Garcia Vendetta Rods - NOW IN STOCK - July 31, 2017
The popular Vendetta fishing rod has been upgraded with a new cutting edge design and advanced technology for added strength and durability. The new design is precision engineered for a balanced feel with advanced 30 ton graphite that utilizes advanced IntraCarbon technology. The result is a lighter casting rod with increased sensitivity.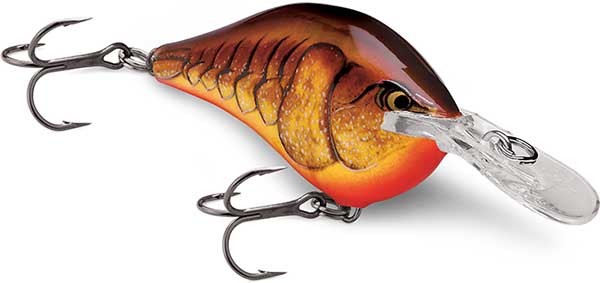 Rapala DT (Dives-To) Series Crankbaits - 25% Off - July 30, 2017
Save big on the Rapala DT (Dives-To) series of crankbaits, 25% off for a limited time!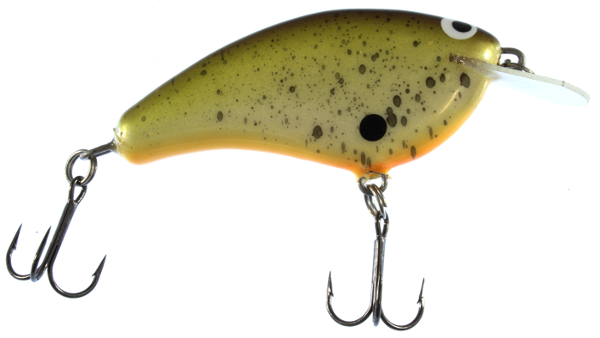 PH Custom Lures Old School Balsa Baits Wesley Strader Signature Series - NOW IN STOCK - July 30, 2017
Designed with the input of FLW professional Wesley Strader, the Old School Baits Wesley Strader Crankbaits provide a tight wobble and premium construction that will make a welcomed addition to any angler's tacklebox. Handmade from premium-grade balsa wood, the Old School Baits Wesley Strader Crankbaits deliver a tight wobble that perfectly imitates the actions of a wide variety of baitfish species.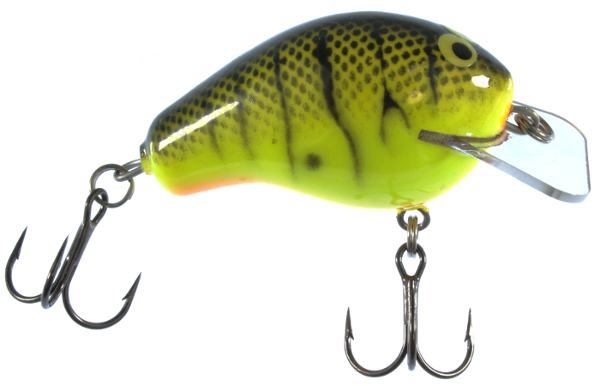 PH Custom Lures Old School Balsa Baits Squarebill - NOW IN STOCK - July 30, 2017
Much like the balsa wood baits of the 1970's, the Old School Baits Squarebill delivers handcrafted performance that can't be replicated through mass production. The brainchild of legendary lure designer Lee Sisson, the Old School Baits Squarebill generates a hard thumping action that can only be achieved with years of experience and an incredible attention-to-detail.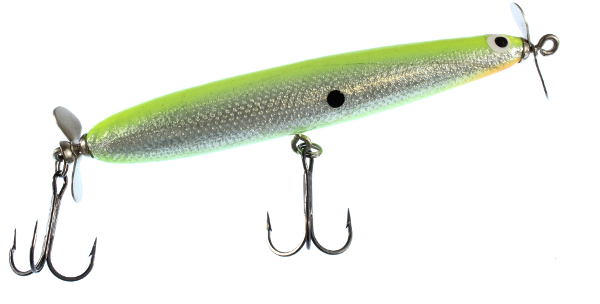 PH Custom Lures Old School Balsa Baits Twin Spin - NOW IN STOCK - July 30, 2017
The Old School Baits Twin Spin, designed by legendary lure designer Lee Sisson, is made with the same quality craftmanship and attention to detail as the much sought after wood baits of the 1970's. Made from Jelutong wood of Malaysia, the Twin Spin has no equal. Durability with high bouyancy allows the use of #2 VMC trebles for those bigger fish and its props spin at the slightest movement.




Reins Bubbling Shad - MORE COLORS - July 29, 2017
The Reins Bubbling Shad offers a great tail action as it drops through the water, or when reeled in even at slower speeds. The great shrimp scent and salt impregnated body combine to keep fish chomping as you reel them in. Now shop our expanded color selection.



Reins Rockvibe Shad - NOW IN STOCK - July 29, 2017
Reins Rockvibe Shad utilizes a thick body and a ringed tail section that ends in a paddle. The tail creates a huge action as it's pulled through the water creating a lot of attention. Once the fish bite they won't let go with the strong Reins Shrimp flavor built in.




Reins Punchin' Predator - NOW IN STOCK - July 29, 2017
Reins Punchin' Predator is a flipping style bait built for efficiency when fishing compact targets. The Punchin' Predator was designed to fix problem areas of other baits, such as snagging from too thin of a mid section or spinning from deformed rudder-like pinchers. It is great for punchin' or flipping any area you may come across that can be difficult to fish with other baits that aren't as streamline.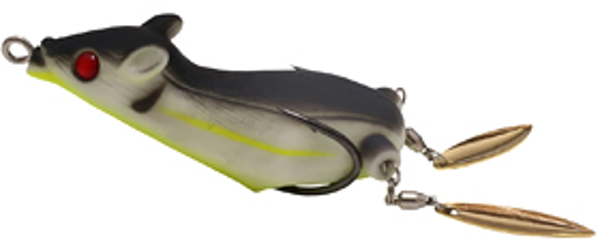 Kahara Rat'n Rats 2 - NOW IN STOCK - July 29, 2017
The newly redesigned Rat'n Rats feature a much slimmer body profile compared to the previous model. The aerodynamic shape allows for less wind resistance on the cast so greater distances are possible. The profile also enables the bait to slither in and out of lily pads and other structure more freely.




Deps Spiral Minnow - MORE COLORS - July 28, 2017
The Deps Spiral Minnow redefines the concept of a "wake bait". This noisy prop bait, shaped like a minnow, has an uncanny ability to get fickle bass to attack. Just like its older brother the Buzzjet, this wake bait is very effective on the surface or just beneath it. Our selection now also includes Boned Shad, Chrome Black Back, Jet Black, and Real Shad.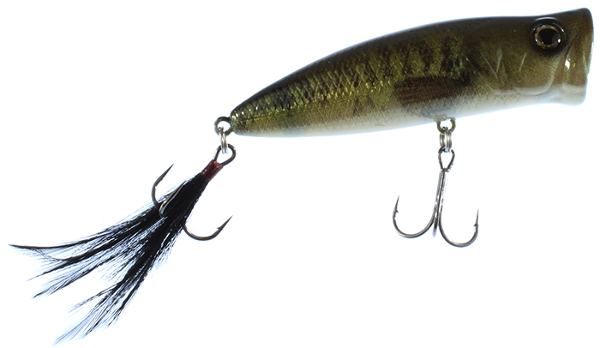 Deps Pulsecod - MORE COLORS - July 24, 2017
As its name suggests, the Pulsecod sends out recurrent rhythmic beats, waves and vibrations as the internal spring weight knocks against the plastic body, even at rest. This one of a kind action convinces even the wariest fish to eat even when they are finicky and not in a feeding mood. Our expanded color selection now includes Boned Shad and Largemouth.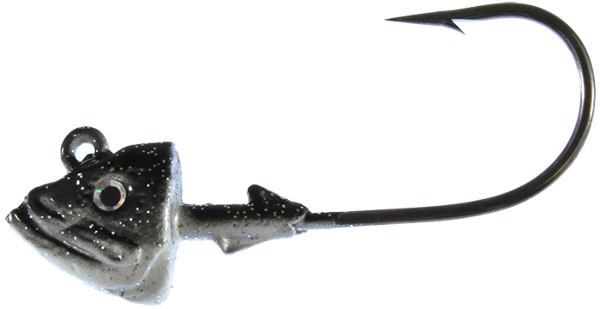 AA Worms Sakana Jigheads - MORE COLORS - July 24, 2017
The most lifelike jighead ever! Designed with baitfish facial characteristics and offered in numerous color patterns. Smoke Pearl is now in stock in our expanded selection.




Carrot Stix - 35% Off! - July 21, 2017
Carrot Stix Rods and Reels are now 35% off, while supplies last!



More Messages:
<<
1
2
3
4
5
6
7
8
9
10
11
12
13
14
15
16
17
18
19
20
21
>>