Vagabond Bush Z
Stocked item, average ship time: same/next business day

The Vagabond Bush Z is a realistic top water frog lure. The Bush Z is the same size and shape as a frog that the bass would be interested in eating. These frogs feature a design and paint job that is highly durable and will easily fool the big bass. They are made with a high strength wire structure to add durability. In the front of the head attached to the wire is a counter weight stopper, which will allow you to walk-the-dog easier while producing more action. In between the hooks is a tuning eye so you can adjust how hard your Bush Z will turn when your walking it. It may be used to attach a trailer hook to ensure those quick bites. The single tail is made with a durable silicon rubber. Since there is only one tail that is placed in the center of the frog, it makes it nearly impossible to interfere with the action. The silicon rubber used to make these skirts allows it to flare easily every time your bait pauses.

Size:

Body Length - 2-1/2"
Tail Length - 1-3/4"
Weight - 1/2 oz
Class - Floating

Sale Pricing Notes: Select discontinued models on sale for 20% off. Available while supplies last.
Shipping: This product's sale items do not qualify towards the $50.00 free shipping offer.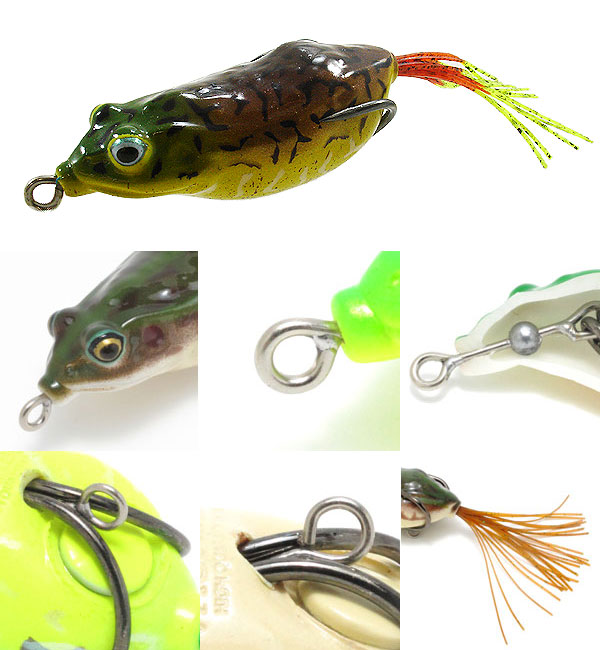 Change quantities to order, then click the "add to cart" button below