NetBait Paca Chunk Series
Stocked item, average ship time: same/next business day

The NetBait Paca Chunk. is over 2 years in the making. After 4 different molds and extensive field testing the Paca Chunk is ready. With an overall length of 3", a solid body and the patented NetBait Claws this one is a must have ! Use it as a Jig Trailer or fish in on a simple round ball jig head. You have got to see the way this bait falls in the water. The fish will not be able to leave it alone. The NetBait Paca Chunk is available in 29 colors with more sure to come. There is nothing like it on the market today.

Paca Chunk - Regular: 2.75" long, 6 to a bag.
Paca Chunk Senior.: 3.25" long, 5 to a bag.
Tiny Paca Chunk: 2.25" long, 7 to a bag.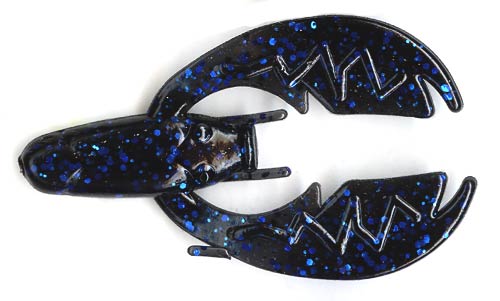 Change quantities to order, then click the "add to cart" button below