Video One Views: 2,688
Current Video Rating: 6.56 with 16 rates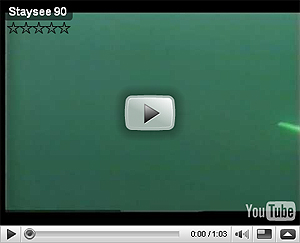 Click above image to view video player

Lucky Craft Staysee 90SP
Stocked item, average ship time: same/next business day

The Staysee was produced to creep towards bass with a pumping retrieve, pausing for a long time to irritate them during the spawning season when females are still protecting their bed. The suitability of the Staysee for slow fishing achieved by a pumping retrieve comes from the tight rolling action produced from the beautiful body shape and lip angle. Only the Staysee makes it possible to get close to and attract bass in medium shallow water without causing alarm through its detailed vibration and biomechanical movement.

Specifications:

Length - 3 1/2"
Weight - 1/2oz
Class - Suspending
Belly Hook - #6
Tail Hook - #6
Diving Depth - 9' to 10'
Line - 10 to 12lbs
Shipping: This product's sale items do not qualify towards the $50.00 free shipping offer.

Change quantities to order, then click the "add to cart" button below