Video One Views: 3,849
Current Video Rating: 5.90 with 21 rates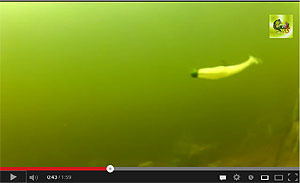 Click above image to view video player


Video Two Views: 346
Current Video Rating: 5.00 with 1 rate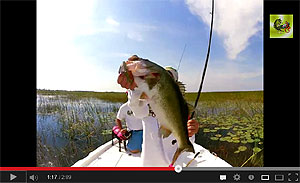 Click above image to view video player


Video Three Views: 400
Current Video Rating: 0.00 with 0 rates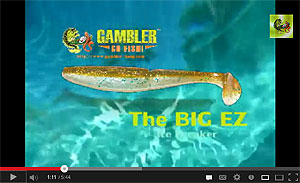 Click above image to view video player

Gambler EZ Series Swimbaits
Stocked item, average ship time: same/next business day

The Big EZ is now available in two sizes. The original 5" Big EZ and the 4.25" EZ Swimmer. The segmented tail provides plenty of swimming action. The Big EZ makes it easy to catch big fish. Rig it on a belly weighted hook or with a screw in weight and just add water. The erratic swimming action will do the rest. Check out one of the best swimbaits available.

Sizes

The Little EZ - 3.75", 9 per pack
The EZ Swimmer - 4.25", 7 per pack
The Big EZ - 5", 5 per pack

Sale Pricing Notes: Not all models may be on sale.
Shipping: This product's sale items do not qualify towards the $50.00 free shipping offer.

Change quantities to order, then click the "add to cart" button below