Bullet Weights Rubber Grip Sinkers
Stocked item, average ship time: same/next business day

This rubber insert holds your sinker in place anywhere on the line, plus it makes it incredibly easy to move your sinker on the line, without retying. It's great for a huge range of fishing applications.

1/16oz - 8 per bag
1/8oz - 7 per bag
1/4oz, 3/8oz - 5 per bag
1/2oz - 4 per bag
3/4oz, 1oz, 1.5oz - 2 per bag

Sale Pricing Notes: Select discontinued models on sale for 20% off. Available while supplies last.
Shipping: This product's sale items do not qualify towards the $50.00 free shipping offer.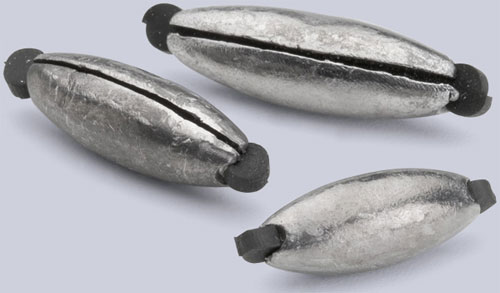 Change quantities to order, then click the "add to cart" button below