Berkley - Gulp Alive Shaky Worm
Stocked item, average ship time: same/next business day
NEW Berkley® Gulp!® Alive!™ is the next generation in Gulp!® technology. Now your favorite baits come floating in the "Magic Gravy" in Small or Large Buckets, enabling you to recharge your baits by putting them back into the bucket. The new Gulp!® Alive!™ baits absorb 20% more Gulp!® scent and attractant which, you guessed it, makes them at least 20% MORE EFFECTIVE than the 1st generation baits. They also have a 34% better swimming action than original Gulp!®. WOW! More attractant, better action, BETTER RESULTS than ever before! At Berkley®, our passion is that you CATCH MORE FISH! Get yourself some Gulp!® Alive!™ and go have some major fun!

mall Bucket- Equivalent to 3 Bags of Gulp!®
Finesse Style Action
Innovative tail Design - better casting, more action
Rapid scent dispersion attracts fish from a greater range
5" long

Please note: Not all models may be on sale. Only the discontinued items are on sale.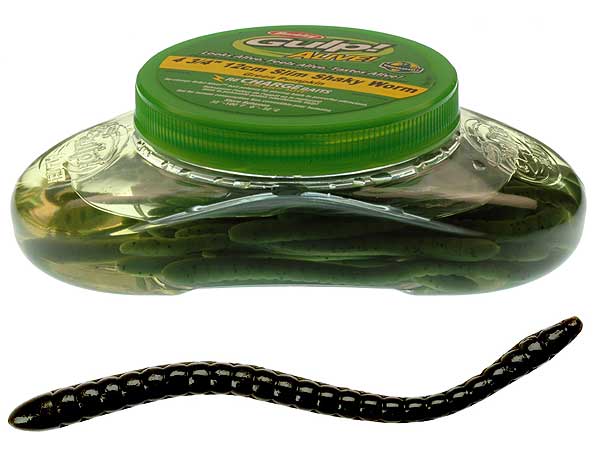 Change quantities to order, then click the "add to cart" button below