Bass Kandi Coastal Crippler Saltwater Swimbait
Please Note: Special order, please allow 1 to 3 days for shipping.

At 3.75" in length and a thin profile, a large paddle tail and a scale like pattern, the Bass Kandi Coastal Crippler has lots of action. This saltwater swimbait is great for texas rig, weighted or weightless and it will work wonders as a trailer. The softness and saltiness makes this bait very appealing to all sorts of saltwater type fish. 6 per pack.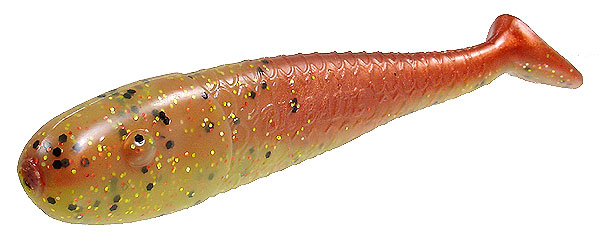 Change quantities to order, then click the "add to cart" button below